For Sale: The Entire Town of Story, Indiana
For $3.8 million, you can write the next chapter.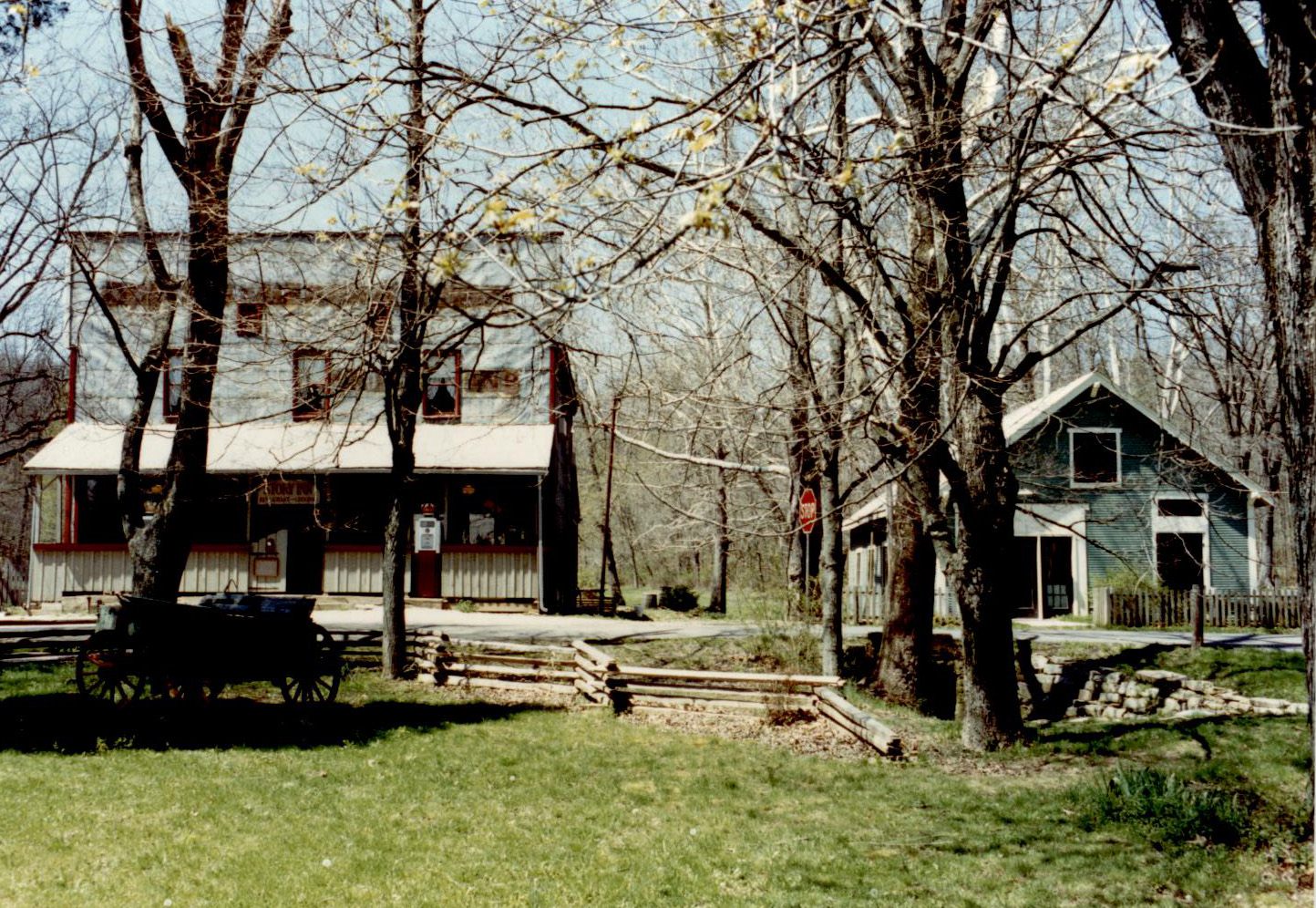 If just buying a charming rural home isn't quite enough for you, we've got promising news. An entire small town in Indiana—named Story—is for sale. And fittingly, Story's tale is one worth telling. The town began in 1851, when a doctor named George P. Story received 173 acres of land from Millard Fillmore, 13th president of the United States. Over the years, the town then known as "Storyville" started to grow—farms, Story's medical practice, and a school. In 1882, Story got its first dry goods store and post office. It never grew particularly large, but the story goes that the Great Depression cleared out what few families were left, threatening to end Story and turn it into a ghost town.
More or less abandoned to the elements, Story saw a small resurgence in the early 1980s. Benjamin (who goes by just one name) encountered the town—on the edge of Brown County State Park and not far from Bloomington—for the first time in 1978. He saw the old general store, a house, a gristmill, a barn, and "an assortment of mostly dilapidated buildings," on four and a half acres and for sale for $65,000. He and his wife Cyndi took a chance on the unique town and decided to set up shop in the form of a restaurant, housed in the old general store. "[It] had no indoor plumbing when we moved there, only an outhouse in back," he says. The second floor was one large room. "Many years previous, owners had obtained a Studebaker franchise and assembled buggies up there," Benjamin says. "Parts were sent by rail from South Bend to Freetown, brought to Story on horse-drawn carts and first-generation pickup trucks, hauled upstairs, and assembled. The final products were let down on a ramp through a door in the back." He remembers Story being very dark, and very quiet.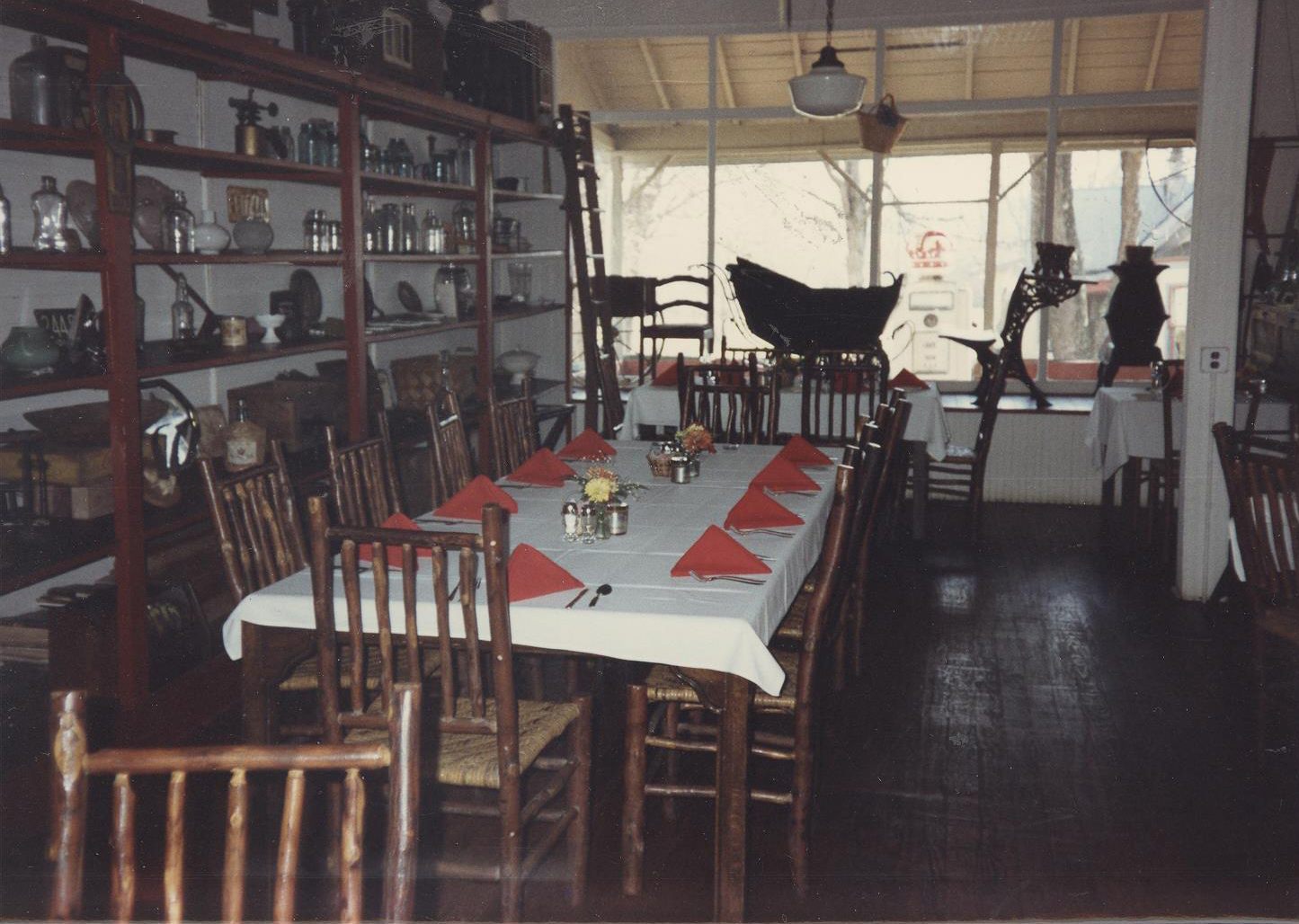 There are only six houses in Story. One of them, built in the Queen Anne style, is the Wheeler-Hedrick House, across the street from the store. Another, built in 1858, is known as the Story-Griffitt House. Benjamin and Cyndi bought them all, one at a time, and converted them into overnight accommodations—the Story Inn. "We also built a commercial kitchen in the back [and] the old general store became the dining room," Benjamin says. "When we sold Story we had a 100-seat restaurant and 18 overnight rooms, all on 23 acres."
The town's current owner, Rick Hofstetter, bought the town in 1999. Hofstetter put more effort into Story, and the 40 years of care has turned into a fairly popular—though out-of-the-way—tourist destination. While most of Story's buildings have been renovated, the village has not lost its 19th-century charm. Because it was a relatively desolate (and poor) town for decades, its original historic wooden floors, globe lighting, and tin ceilings remain. Just last month, the town was officially listed on the National Register of Historic Places.
Today all of Story can be yours, if you have $3.8 million. A new owner would have some appealing options. Keep it as a unique bed-and-breakfast. Invite artists and creatives to stay for a while. Or steer into the name and make it a book town. The question is: What chapter would you write next?