Author Terry Pratchett's Unfinished Works Have Been Crushed With a Steamroller
Just as he wanted.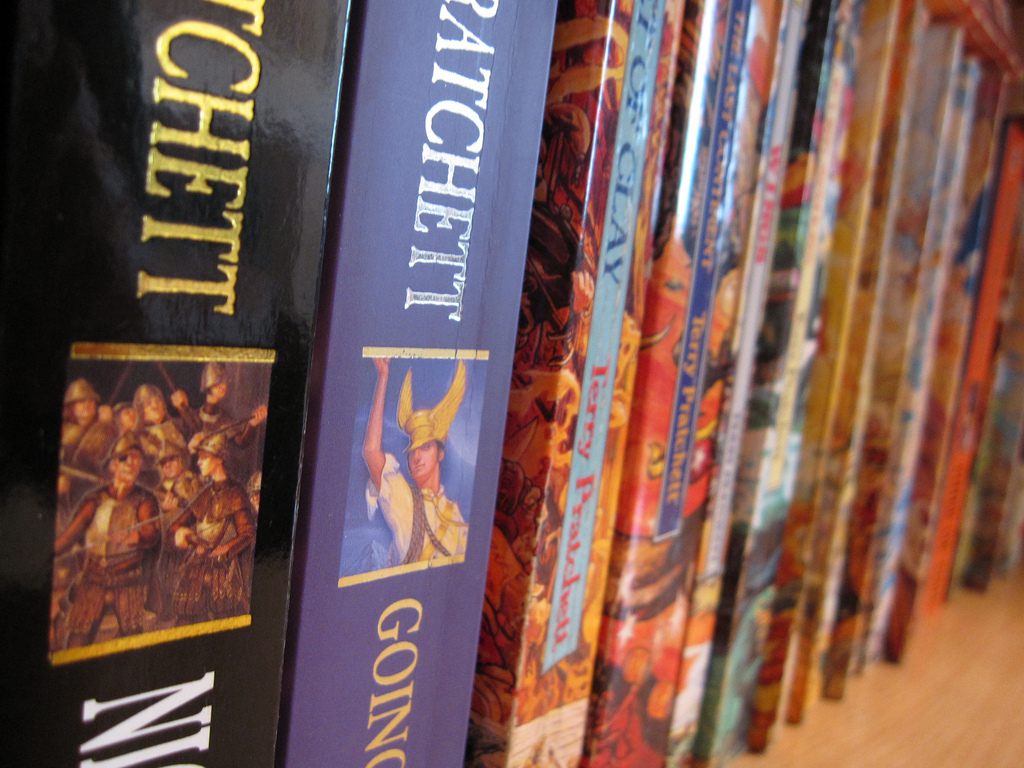 Prolific author and satirist Terry Pratchett, creator of the classic Discworld fantasy-comedy universe, died in 2015 after a heart-wrenching battle with Alzheimer's disease. But one small saving grace of his slow decline was that he was able to communicate his wishes for what would become of his work after he was gone. Specifically, he wanted his unfinished work to be taken into the street and crushed by a steamroller.
Pratchett's request was recently carried out during the Great Dorset Steam Fair in Tarrant Hinton, England, a celebration of steam-powered vehicles. According to The Guardian, the hard drive containing his unfinished works was rolled over by a vintage steamroller named Lord Jericho. Fellow author and close friend Neil Gaiman (they cowrote the popular 1990 novel Good Omens together) first shared Pratchett's wishes in a 2015 interview with The Times, and the destruction was carried out by Rob Wilkins, who manages Pratchett's estate. In a tweet containing a picture of Pratchett's crushed hard drive, Wilkins showed that he had fulfilled his obligation to the author.
There goes the browsing history… Many thanks to @steamfair. Soon to be on display at @SalisburyMuseum in September https://t.co/Di8tvTO4Hi pic.twitter.com/onGGWLDYL4

— Terry Pratchett (@terryandrob) August 25, 2017
From Kurt Cobain's journals to Douglas Adams's half-finished The Salmon of Doubt, posthumous publishing, often without the consent of the author, is a common practice that Pratchett seemingly wanted to avoid. And he's not the only only author who wished that his unfinished work be erased from history. Franz Kafka left a number of writings and unfinished works in the hands of a friend who was to burn them all after his death. Kafka didn't get his wish. Same for Vladimir Nabokov's final, unfinished novel, The Original of Laura, which was published by his son Dmitri in 2009—to scathing reviews. Who's Afraid of Virginia Woolf? playwright Edward Albee, who died in 2016, also requested that his unfinished work be destroyed, although it is unclear just yet if he will get his wish.
In many of these cases, executors and others are faced with the question of whether preserving such writings (or, in some cases, profiting from them) is of more importance than the author's wishes. But Pratchett, who in addition to writing the character of Death into many of his Discworld novels, was a vocal advocate for the right to die, hopefully would have been happy to see his request carried out so faithfully.
The smashed up bits of Pratchett's hard drive will go on display as part of an upcoming exhibition of his work at the Salisbury Museum.