In Texas, Gas Station Restaurants Serve Roast Duck and Momos
Fueling up doesn't need to mean Doritos and hot dogs.
A gas station might not be the first place you'd expect to find some of the best spit-kissed al pastor tacos you've ever had, silken ceviche bathing in a pool of lime juice, or slow-roasted duck glazed with citrus sauce. But the gas station has gone gourmet, and nowhere is this more prevalent than in Texas.
Texas is a state defined by its roadways. The federal government funded its vast highway system in the 1920s, but in a place that big, with so many major cities, lengthy roads were built into its geography long before. It makes sense, then, that the state is home to nearly 14,000 gas stations, more than anywhere else in the country. You'll find one—and often, two or three—at practically every highway exit. And where there is a gas station in Texas, there is often a gas station restaurant.
One of the most famous is Chef Point, a restaurant and bar in Watauga, a suburb of Fort Worth. Its owner, Paula Merrell Nwaeze, initially tried to open a restaurant in 2003 with her husband, but the bank denied them a loan because they didn't have prior experience. All the couple could afford was an empty space in a Conoco gas station convenience store.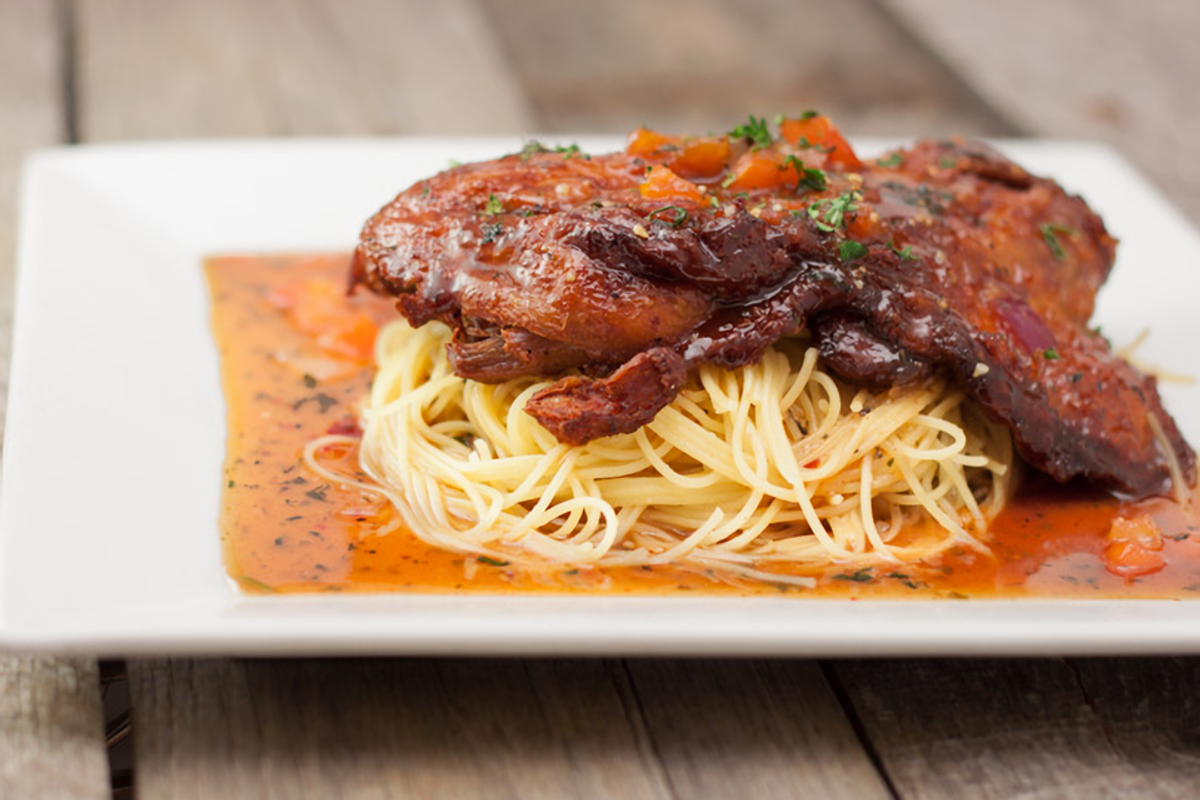 The restaurant they eventually opened up inside the convenience store—serving high-end food such as steaks and pork chops—became so popular that the couple removed the gas pumps and closed the convenience store. Those two elements "were very helpful when we weren't making money on the restaurant side, and then it flipped at some point," Nwaeze says. "The parking lot was packed with cars eating at the restaurant, so it wasn't convenient for people to get gas because the parking lot was so full."
There are plenty of similar stories. In 2017, Nikesh Shrestha opened Momo Stop, a small eatery selling Nepalese momos in a Texaco gas station off the highway in Dallas, because it was cost effective and there was guaranteed foot traffic. Now it's known as one of the best spots for Nepalese food in the city. In 2013, Zahir Walji set up High Country Market Bistro & GastroPub adjacent to a Round Rock Exxon, and soon got rid of the attached convenience store when the restaurant became a destination in and of itself.
Consider as well the mania surrounding Buc-ee's—a multi-location Texas rest stop so popular that there are separate odes to the service station's bathrooms, food offerings, and packaged snacks across the Internet.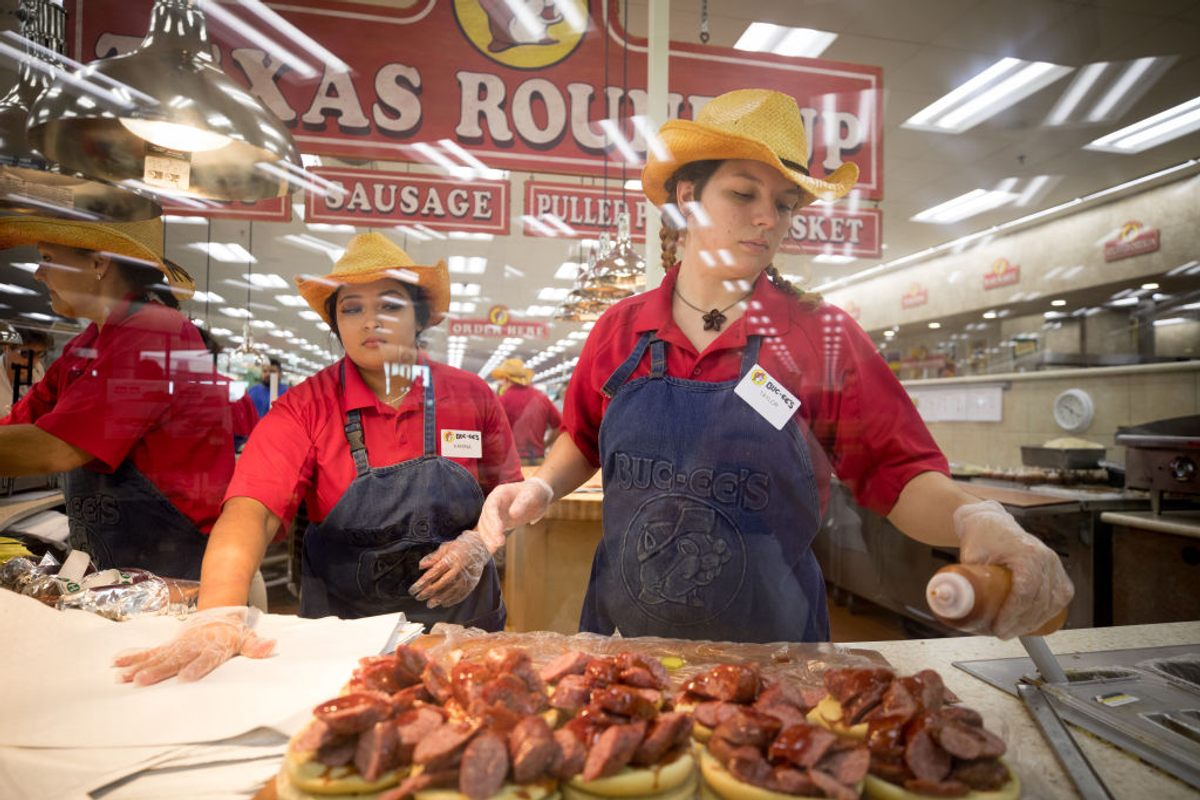 In 2018, the Dallas Observer ran a story titled "Seven Essential Dallas-Area Restaurants in Gas Stations" in which restaurant critic Brian Reinhart declared that "some of the most interesting bites of food in Dallas can be found in the most unlikely location: behind the fuel pumps."
But setting up a restaurant inside a gas station is not unique to Texas. In any state where driving is a must, especially Florida, Pennsylvania, and much of the Midwest, these spots exist. The main difference is that in Texas, the gas station restaurant is its own separate subculture.
Because Texas culture is so heavily built on driving and commuting, convenience stores and small rest stops were early fixtures of gas stations, usually serving simple fare such as hot dogs and hamburgers. As the state experienced steady waves of immigration and store owners got more innovative, the quality of the food improved and diversified. There are now gas stations serving bi bim bap, tacos, and biryani. These are restaurants that diners seek out, rather than just happening to stop by.
Frank Beard, an analyst of convenience store trends, points out that three of the most populous cities in the country are in Texas, and they are all separated by hundreds of miles. More often than not, it is cheaper to drive between them than to fly. That means plenty of people need to stop along the highway for a bite to eat, often in locales that typical restaurants don't reach.
"I think there is something to be said about Texas being wide open," he says. There's even enough sprawl to create clusters of gas station restaurants, especially where real estate prices aren't outrageous. The town of West, Texas is home to a number of Czech gas station bakeries serving kolaches, the fruit-filled pastries that are a hallmark of the Texas road trip. With Texas's area and traffic flow, these groups of gas station restaurants can survive and even thrive. "There are not a lot of states that could support that," Beard says.
Gas station restaurants "become such integral parts" of the towns where they're located, says Al Hebert, who runs the recommendation site Gas Station Gourmet. "At the pumps they'll run highlights from state championships," he says. "They'll host fundraisers for local high schools. These are real community places."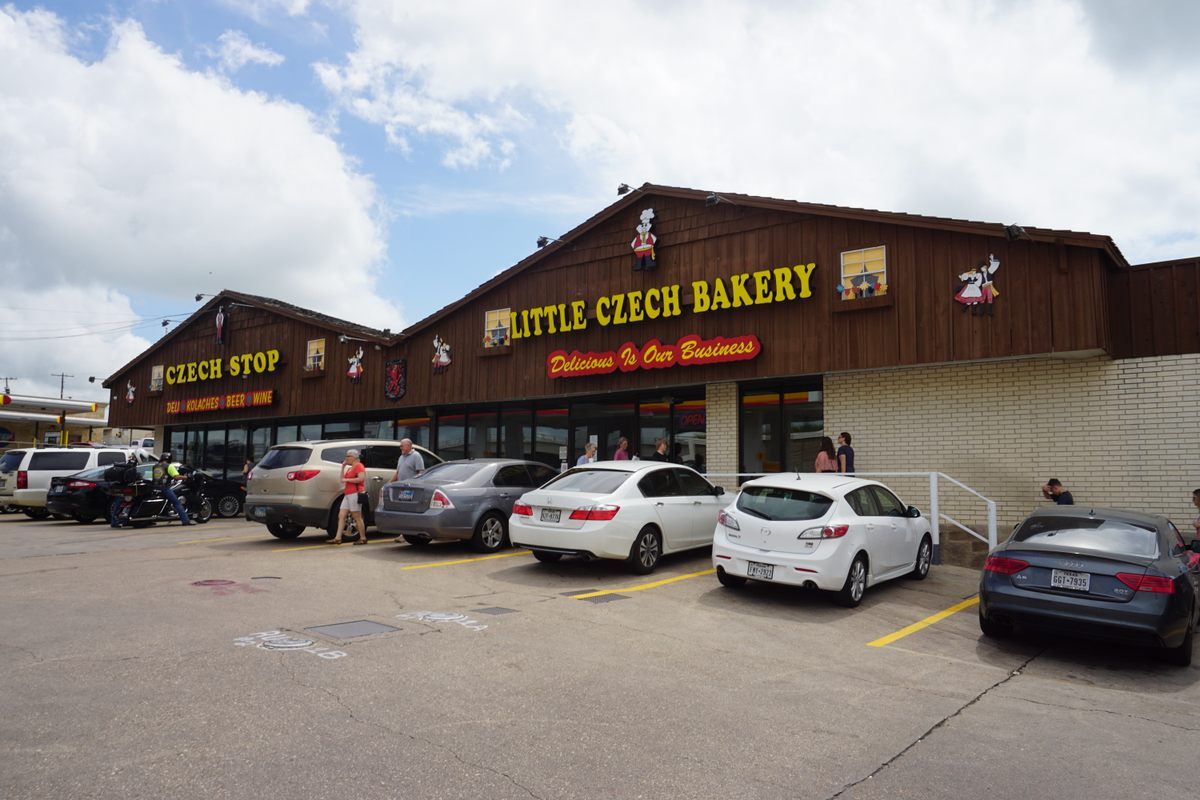 Still, even in Texas, a lot of these places struggle with stereotypes labeling gas station food as greasy and dirty. Nwaeze says that even though her restaurant is well known for its duck and strip steaks, she has seen diners hesitate to come in after seeing its gas station setting.
Reinhart wrote a story in 2018 praising Ceviche 365, a popular ceviche restaurant located in a Dallas Shell station. "The comments were like, 'I can't eat ceviche in a gas station,'" he says. "People assumed it couldn't be hygienic or clean or good."
Walji says operating a restaurant next to a gas station "puts a ceiling on our prices."
"People don't want to pay more than 10 or 12 bucks," he says. "If I didn't have that image of a gas station, I could get 18 bucks a meal."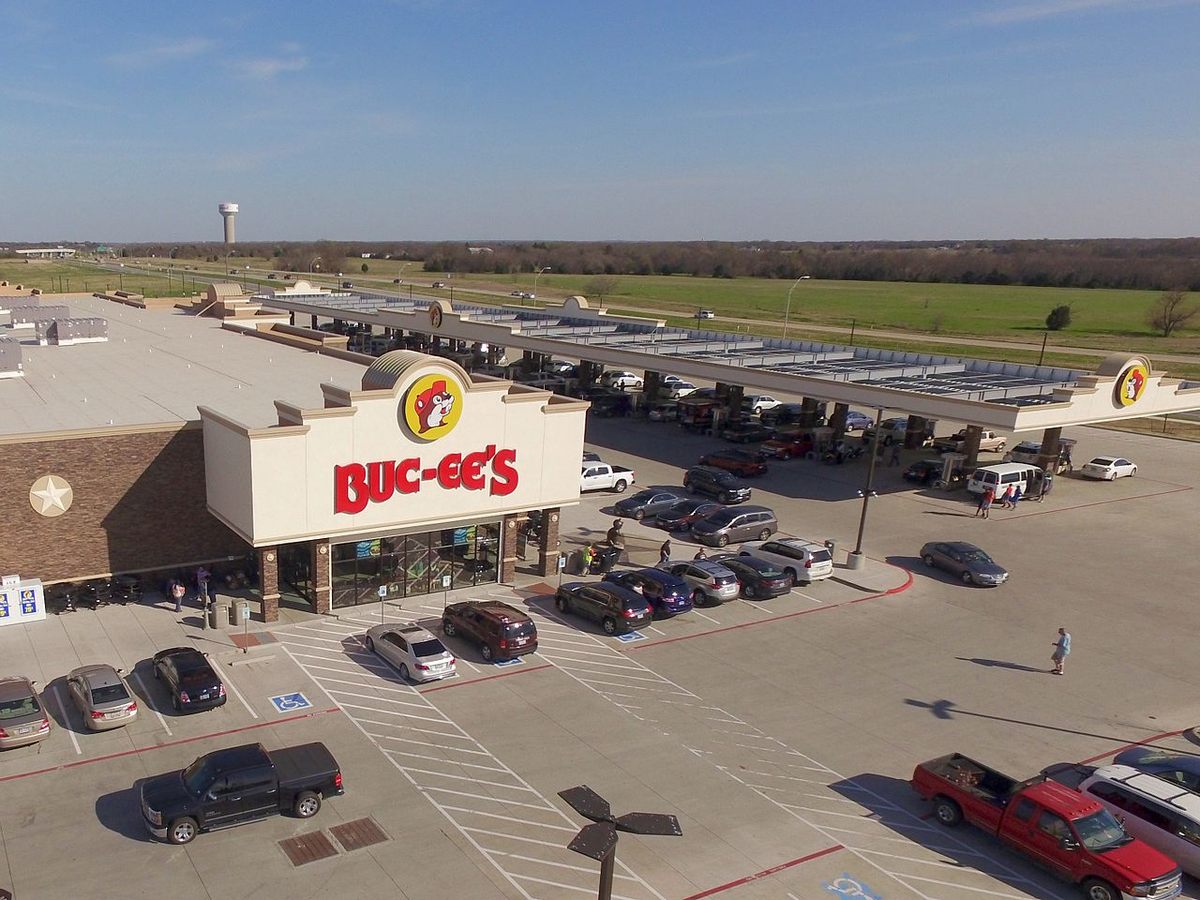 Yet even as the number of gas stations across the country declines (partially due to the rise in electric vehicles), the biggest growth in the fuel industry over the past 10 years, Beard says, has happened in food service.
That's particularly true in Texas, where commuters and road trippers will always need a place to stop for a bite, even if they don't need a fuel-up. Texans will keep buying Buc-ee's fudge and seeking out kolaches along the interstate. They will continue to plan their morning commutes around their favorite gas station breakfast tacos. The days of the gas station may be numbered. But in Texas, the food culture around them is here to stay.
You can join the conversation about this and other stories in the Atlas Obscura Community Forums.
Gastro Obscura covers the world's most wondrous food and drink.
Sign up for our email, delivered twice a week.