The Dazzling Designs for a New York That Never Existed
From skyscraper bridges to glass domes, an intoxicating glimpse at how New York might have looked.
Architect Raymond Hood, once described as a "brilliant bad boy," is celebrated for designing the Rockefeller Center, the Daily News Building and Chicago's Tribune Tower, among others. But what about his designs that only ever remained as blueprints and drawings? Can we admire how a city might have looked?
This question is central to Sam Lubell and Greg Goldin's book Never Built New York. It's an intoxicating look at the designs for New York that, either through bureaucracy, budget or bad luck, never came to pass. Hood's "Skyscraper Bridge" proposal, pictured above, joins a plethora of other eye-catching and intriguing never-built designs.
With a desire to ease New York's intense congestion—by 1925, the metropolis had surpassed London as the world's largest city—Hood proposed a series of bridges over Manhattan's rivers, lined with skyscrapers 50 or 60 stories high. There would be amenities on the bridges—shop and theaters—and elevators to the river for water sports. In total, Hood envisioned over a dozen bridges fanning out from Manhattan.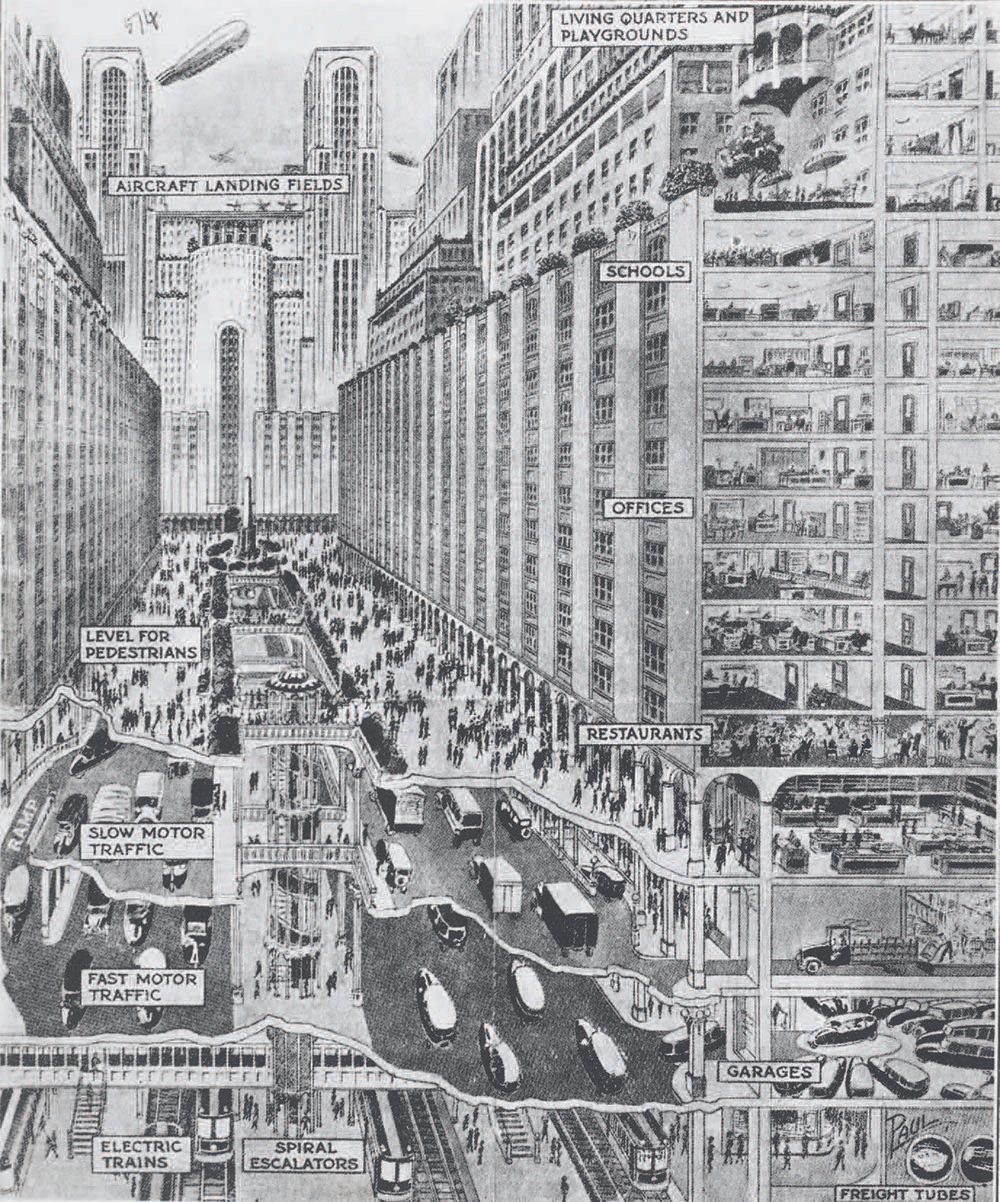 While Hood's vision never came to pass, it certainly hasn't been the only plan to utilize Manhattan's waterways. In 1946, Wallace K. Harrison and William Zeckendorf proposed X-City, a vast complex on the East River, which included curved skyscrapers and a landing facility for helicopters and light aircraft.
Over a decade later, Frank Lloyd Wright's "Key Project" would turn Ellis Island into a mini-city, with apartments, hotels, theaters, hospitals—and even a planetarium and a yacht club.
Atlas Obscura has a selection of the dazzling designs for a New York that never came to be.