Thousands of Unlucky Geese Landed in the Toxic Berkeley Pit And Are Now Dead
A snowstorm drove 10,000 geese to their doom.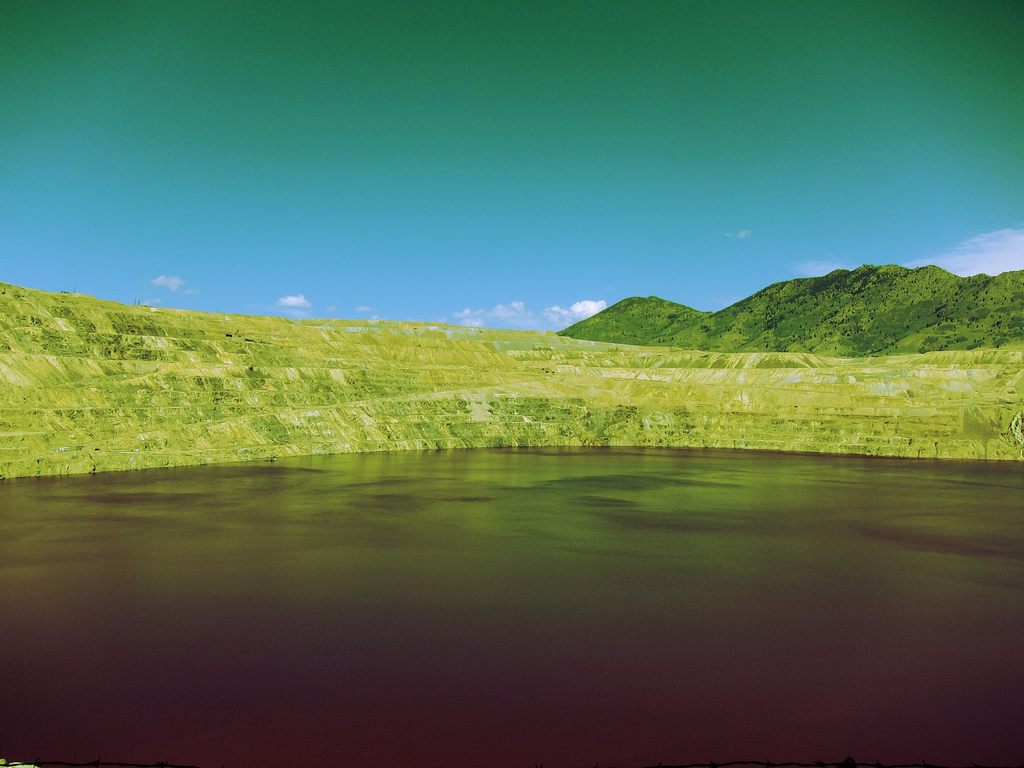 Under normal circumstances, the Berkeley Pit in Butte, Montana, is not such a tempting landing spot for migrating geese. Its vast surface, half a mile wide and twice as long, is sometimes colored red and green by the toxins collected here when it was an open copper-pit mine. The water is so acidic that it's deadly.
But at the end of November, as the Associated Press reports, thousands upon thousands of birds—25,000 by one estimate—were flying through this area when a snowstorm hit. They needed to land, and the Berkeley Pit Mine was the only option. 
Perhaps 10,000 of the snow geese landed in the toxic water, and now thousands of them are dead, reports the Washington Post.
For two decades, the companies responsible for the pit has been trying to prevent incidents like this from happening. In 1995, a flock landed on the water, and 342 of them died from exposure to the water. Initially, the pit's responsible parties denied responsibility for the deaths, but the state's autopsies of the birds showed their digestive systems had been severely damaged by contact with the pit's toxins. 
The pit's keepers did have some advance warning that this new flock was on its way, and, according to the AP, employees tried to keep away the geese or scare them off once they'd landing using bright lights and big noises. But so many geese landed on the lake that instead of its usual multi-colored hue, it was white with unfortunate birds who might have died if they stayed aloft in the storm, but were doomed when they landed, too.