Found: Surprise Time Capsule Hiding in the Walls of a High School Gym
It was almost destroyed along with the building.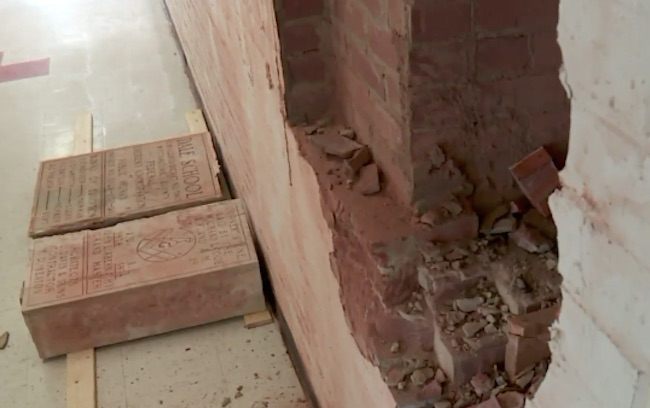 The construction crew was trying to save two cornerstone plaques embedded in the walls of a school gym slated for demolition. But they found an extra surprise, too—a forgotten time capsule from 1938.
"We were this close to letting this go away with demo," superintendent Charlie Dickinson told local news channel KFOR. "I'm tickled to death."
The Oklahoma school was originally built in 1919, and the gym was updated in 1938. Now the district is building a new school and gym. When they spotted another object near the plaques, "we said, okay, we're going to do this," according to Dickinson. "It's going to require somebody with a saw."
Inside the time capsule, they found old newspapers, a textbook of Oklahoma history, and a sealed letter from the school's founding in 1919.
The school now plans to continue the tradition they didn't even know they hand. Dickinson's plan for the time capsule material is now to "get copies of it, put it back in that box, seal it back up and put it in a bigger box," along with material from 2018, when the new building is finished. Perhaps in another eight decades another superintendent will get a pleasant surprise.