Found: A Rich Collection of Triassic Fossils at Bears Ears
Another wonder from a wild place now left unprotected.
A team of paleontologists led by Robert Gay, of the University of Western Colorado, has recently discovered what may be the largest concentration of Triassic fossils in the world. The newly found site is located in part of the Chinle Formation of Utah, which was part of the more than 1.3 million acres that the Obama administration proclaimed part of Bears Ears National Monument in December 2016. But after the Trump administration's decision to reduce the size of the monument area by 85 percent, the site where the fossils were found can no longer count on its old legal protections.
"Based on our small, initial excavation, we believe that this 69-yard site may be the densest area of Triassic period fossils in the nation, maybe the world," Gay said in a statement. "If this site can be fully excavated, it is likely that we will find many other intact specimens, and quite possibly even new vertebrate species."
It is unusual to find such a large number of well-preserved fossils in a single location, Gay says. Some of the most notable finds unearthed so far include several intact pieces of ancient, crocodile-like reptiles known as phytosaurs, which are currently being studied at the St. George Dinosaur Discovery Site at Johnson Farm, a local paleontology museum.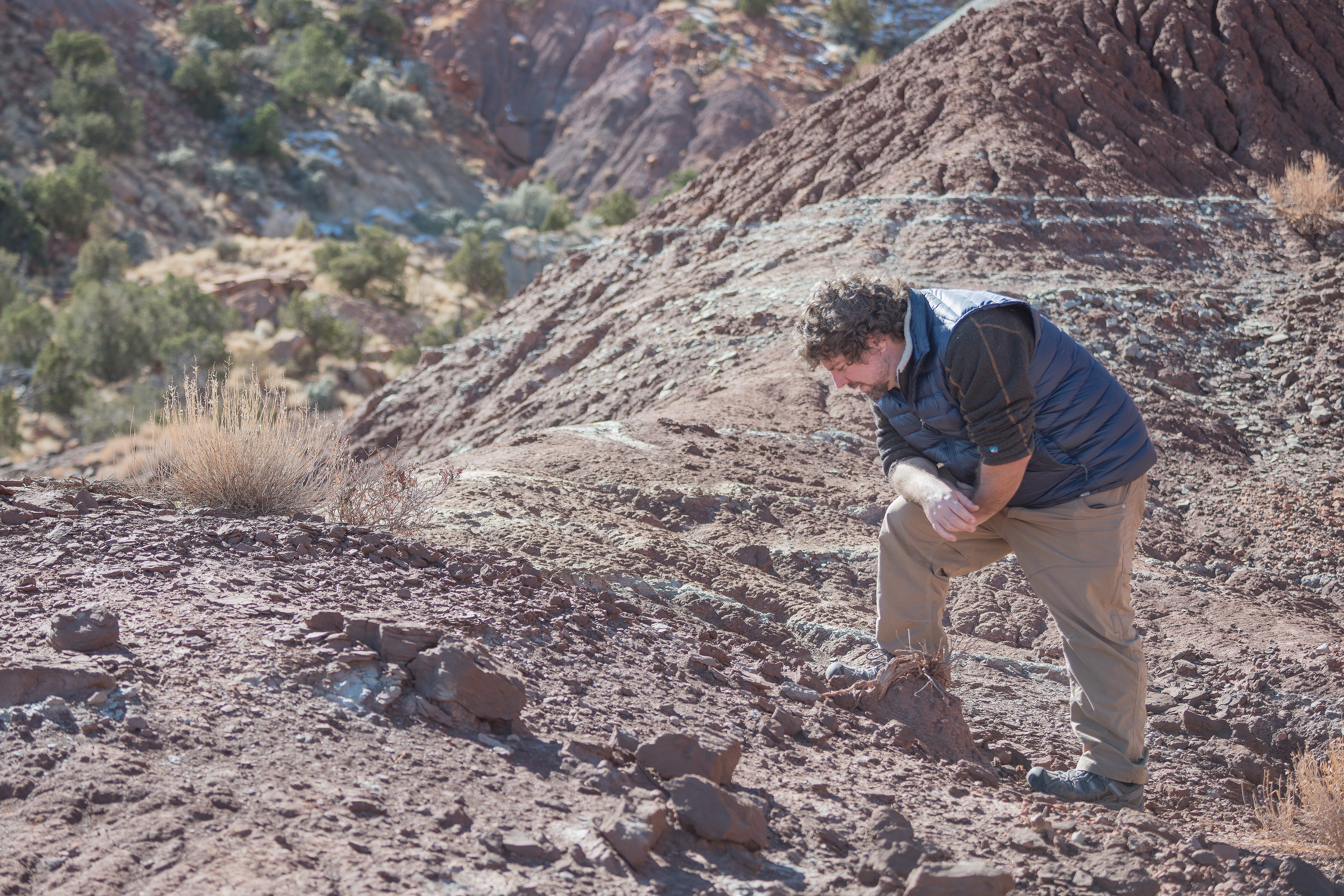 The discovery is even more remarkable because one of the fossils was missing a portion of its skull, which had apparently been looted. Gay and his team were able to find the missing part after learning from local authorities that a fossil matching the one they found had recently been found in the possession of an illegal collector. "This may be one of the only times a recovered fossil has been traced all the way back to the location where it was looted," Gay says. Vandalism and looting are among the reasons that Native American groups got together to push for the National Monument designation.
"There is an incredible amount of work yet to be done," said Tracy J. Thomson, a coordinator of the Western Association of Vertebrate Paleontology, in the release, "and we hope that paleontological sites like this one will get the protection they need before more of our prehistoric past is forever lost to looting or irreplaceably damaged by mining in the region."