Have Turkish Archaeologists Found the Final Resting Place of Saint Nick?
A tomb in Myra adds to confusion over relics of the beloved icon.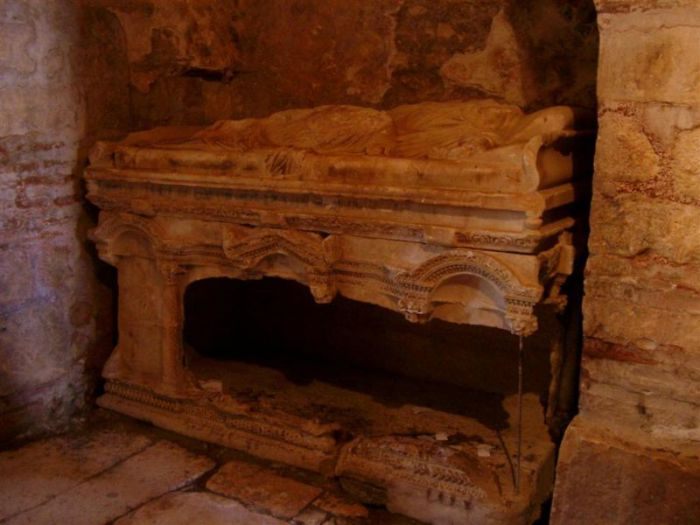 Myths and legends and history have a way of getting confused, mixed, and remixed over the years. That's certainly the case for Santa Claus. The cherubic, white-bearded, red-dressed icon has his roots in a 4th-century Christian saint, St. Nikolaos, who served as Archbishop of Myra, in modern-day Turkey. The patron saint of merchants, thieves, sailors, archers, and pawnbrokers, among others, he picked up a reputation for gift-giving from a 10th-century legend that saw him provide a poor family with dowries for its three daughters. His story traveled north, and was combined with local folklore. Since then, time and savvy marketing have enshrined the benign, basically secular image we know today. But because he remains a saint, and a well-known one at that, his relics are coveted, and various communities have long disagreed over who holds his remains. Maybe they all do. Now, a recent find in Turkey is adding to the confusion.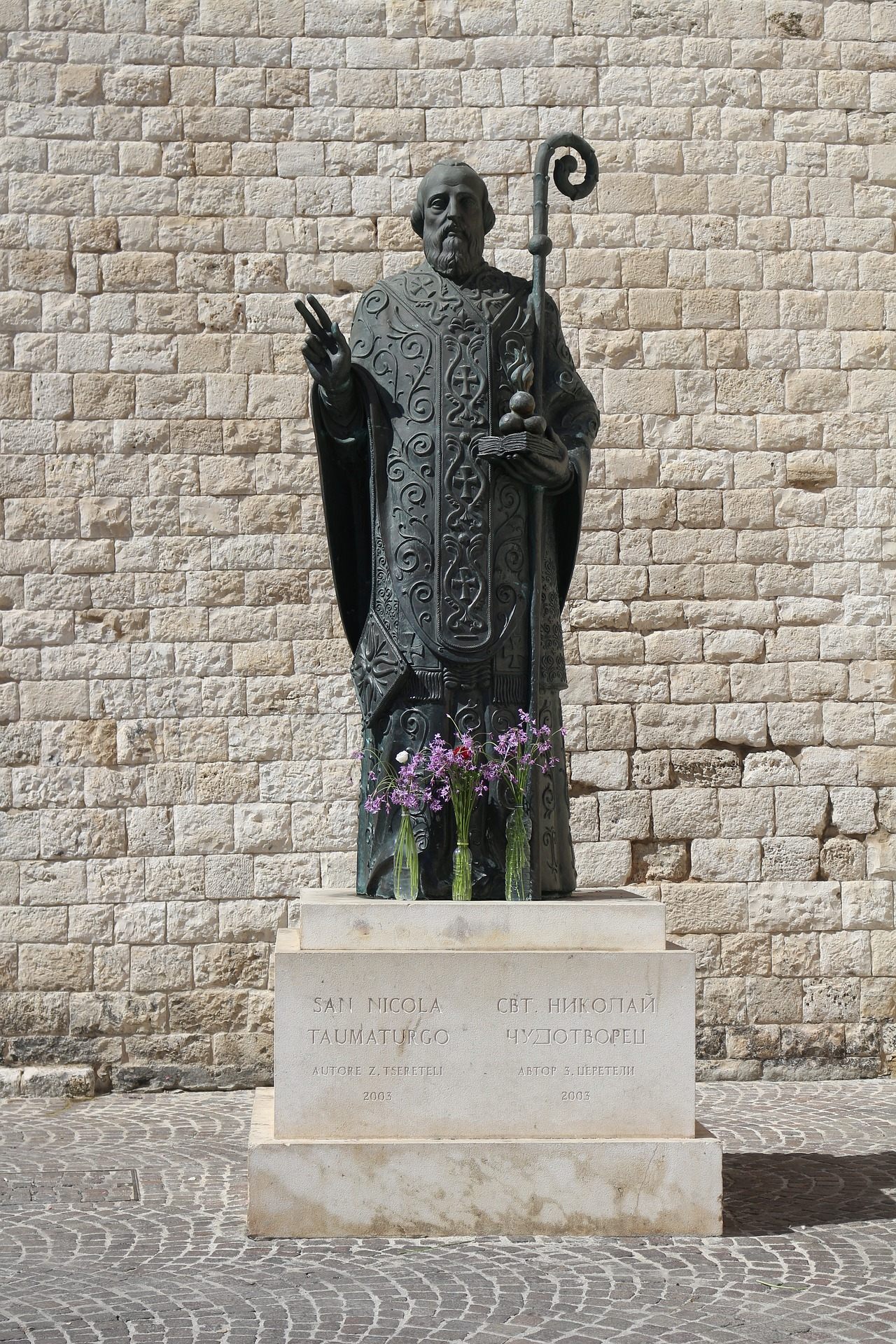 St. Nicholas is thought to have been buried in Myra, and it is alleged that in 1087 some merchants stole his bones after an earthquake damaged his tomb. They were then supposedly installed in a basilica in Bari, Italy. There, each year on May 9, worshipers gather to celebrate a miracle—the release of a perfumed oil from his bones. But Venice claims to hold some of these oil-producing bones, and scientific examination has shown that the bones in both Italian cities came from the same set of remains. In fact, churches across the world—Germany, Bulgaria, Russia, and even Canada and the United States—also stake claims to possession of some part of him.
In 2013, the Turkey-based Santa Claus Peace Council wrote to Pope Francis to request the return of at least some of the saint's bones to his home country. But a new discovery in Myra might render that request moot. A team of archeologists has detected what they think could be the remains of a church, on the site where historical accounts place his original grave. One theory is that the church survived the earthquake, and that the stolen bones belong to some other holy man from the region.
Cemil Karabayram, head of Antalya's Monument Authority, was conducting a digital survey below the surface of the church site when he encountered what appears to be a untouched shrine. "We believe this shrine has not been damaged at all, but it is quite difficult to get to it as there are mosaics on the floor," he said to Turkish paper Hürriyet Daily News. Getting to the tomb beneath will take some time, as first the mosaics must be carefully moved. As with any discovery of a site related to a saint or a historical figure, it's best to regard this one with a healthy grain of salt until archaeologists know more.