7 Spectacular Breads to Make Once You've Mastered the Frog Loaf
From crispy popovers to artful bird cakes, take a carb cruise around the world.
Though many quarantine baking trends have dominated Twitter and TikTok recently, one of the most unusual has to be frog bread. Using instructions from a 2005 online tutorial, thousands have crafted their own golden, crusty amphibians, proudly posting the results despite distended eyes and spiky limbs.
The floury frog armies marching across social media have joined lavishly decorated focaccia, banana bread, and ubiquitous sourdough in bringing people pleasure in isolation. But quarantine trends fade quickly, and perhaps you are looking for a new edible project. People have long made lovely loaves to amuse, welcome in new seasons, and to mark special occasions. Though celebrations have been cancelled and holidays put on hold, there's no reason you can't enjoy spending time making something beautiful and delicious. Here are seven bready endeavors that run the gamut from everyday pleasure to edible works of art. Best of all, most rely on the staples already in your cabinets.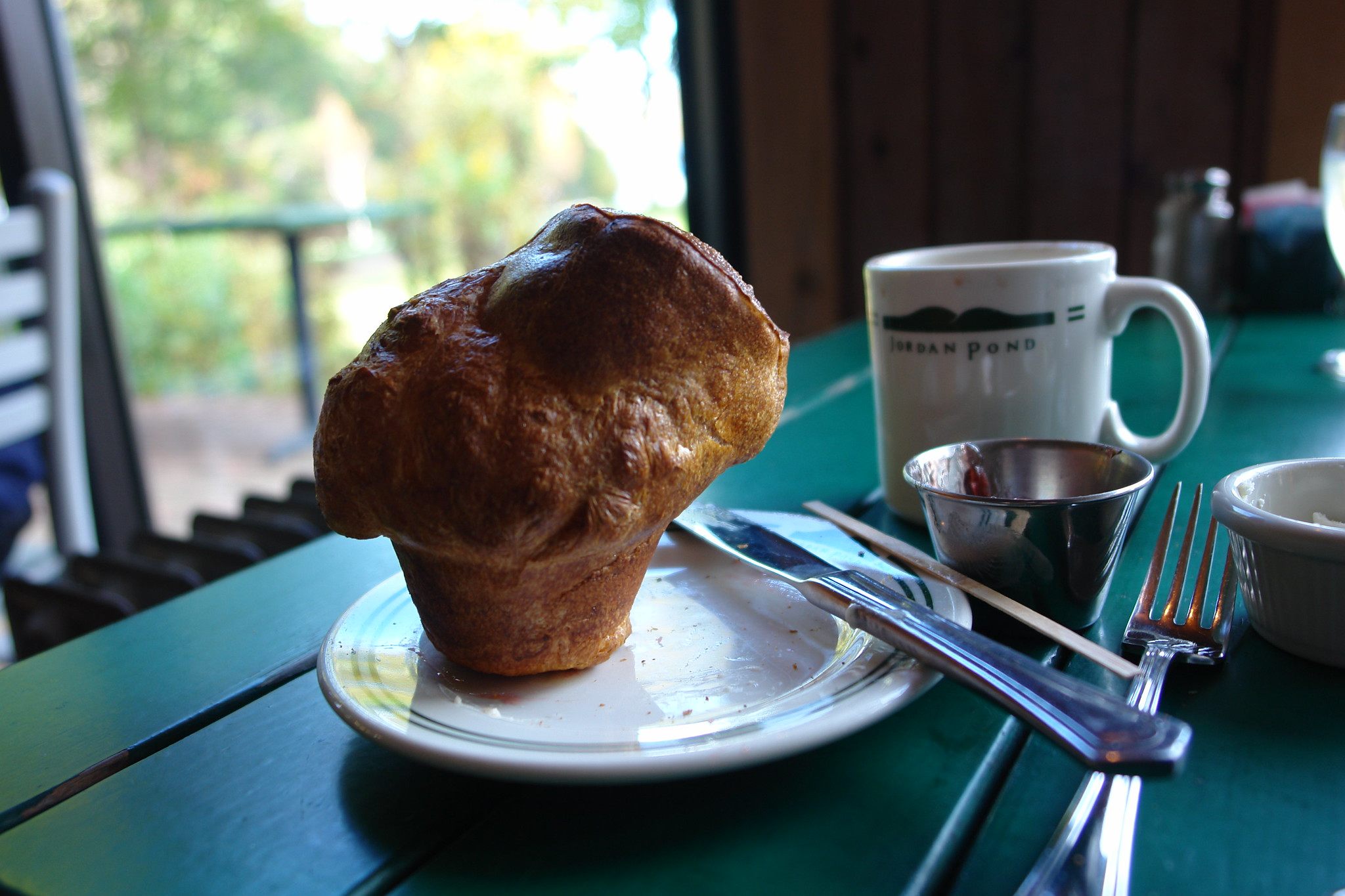 Crispy clouds of dough with a side of jam and butter come to nearly every table at Jordan Pond Restaurant in Maine's Acadia National Park, as they have since 1895. After opening a teahouse on the edge of Jordan Pond, Thomas and Nellie McIntire served up the eggy miniature loaves, a derivative of British Yorkshire pudding. Many changes came to the teahouse over the years. John D. Rockefeller Jr. purchased it and donated it to the National Park Service in the 1940s, and the original building burned down in 1979. But the popovers persist, and the recipe is fairly simple, calling for flour, milk, eggs, baking soda, and salt. Those without a dedicated popover tin can still make them with a muffin pan, but are advised to pour the batter only into the cups at the corners of the tin, to allow their billowy tops to spread.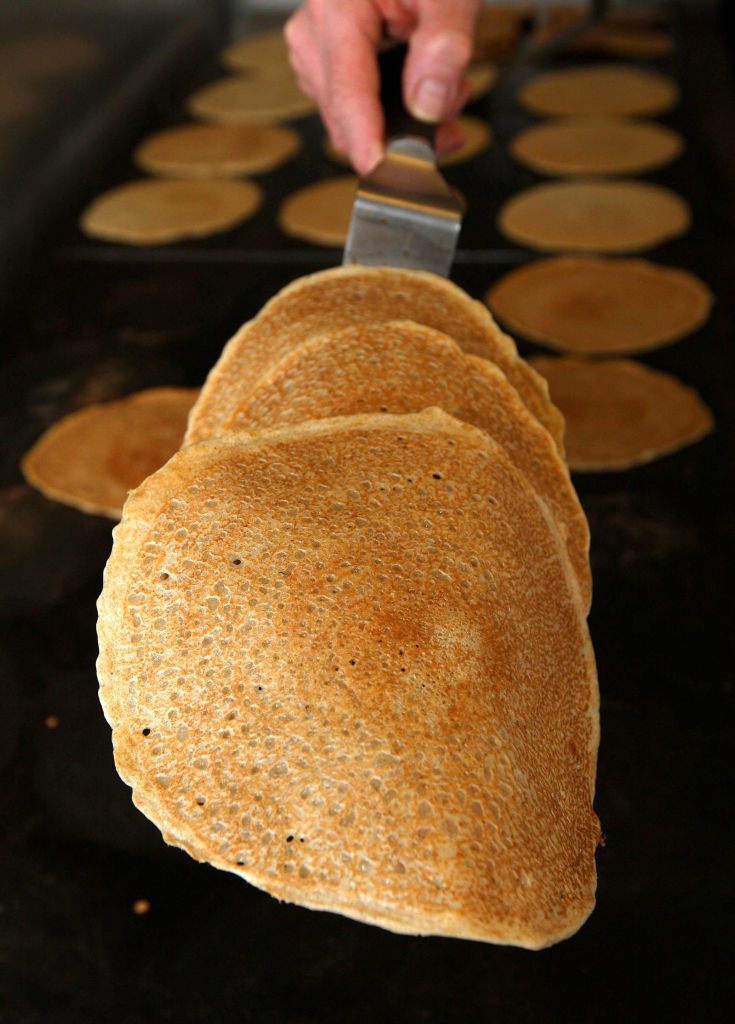 Flour is a scarce resource these days, as is yeast. But you can stretch your supply by making Staffordshire oatcakes, which have fueled workers in North Staffordshire, England, for centuries. The main ingredient is oats, giving these soft pancakes their unique flavor. While the flat paddles may remind eaters of a crêpe or even Ethiopian injera, there's speculation that British soldiers who had returned from India also brought back a love for chapati, leading them to try to recreate the flat breads. Use this recipe to recreate the Staffordshire oatcake at home. Feel free to stack it high with bacon, cheese, and a fried egg.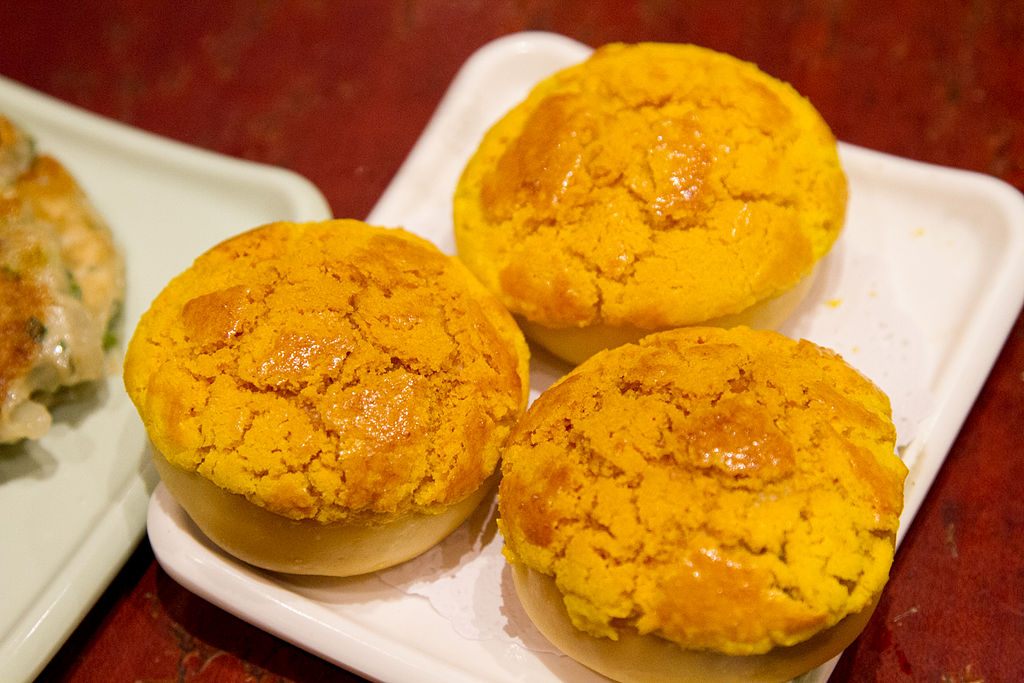 While pineapples and pineapple buns share a sweet interior and a bumpy exterior, that's where the similarities end. Hong Kong's famed pineapple buns are named for their golden appearance only, and contain no fruit. Instead, these soft buns have a sweet, crisp hat of custard powder and butter that's applied before baking. Shellacked with an egg wash, the result is a contrast of textures, usually amplified with a slab of cold butter slipped inside the warm bun. The pineapple bun reached the apex of its popularity in the mid-20th century, but they're still available in bakeries and the diner-like cha chaan tengs across the island. Should you have the simple ingredients for this bread in your pantry, it can be available from your kitchen too.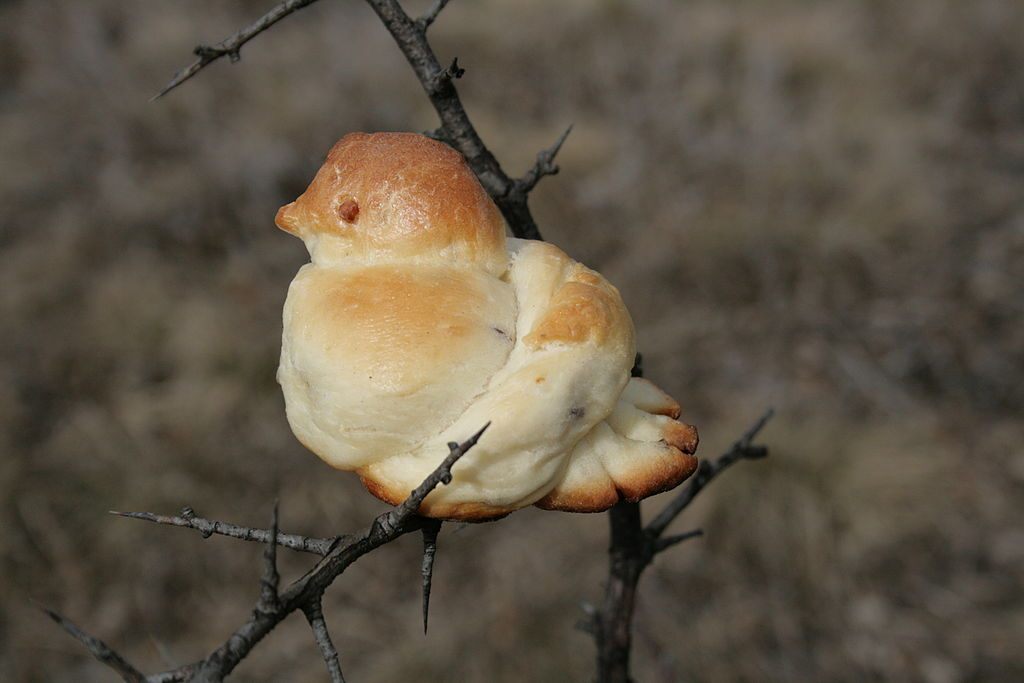 In Ukraine, spring is welcomed in when children fling birds into the air. They have to be caught on the descent, though, since the birds are made of bread. Making and eating tiny zhavoronki heralds a good harvest, but families usually bake them in batches of 40, a tribute to 40 Roman soldiers who died after refusing to renounce Christianity in the early 4th century. Both Russians and Ukrainians have traditionally made zhavoronki during springtime, coinciding with Lent, which traditionally is 40 days long (minus Sundays), another nod to the martyrs. This particular recipe for zhavoronki results in 40 birds, meaning a hefty amount of flour is needed. But there's nothing wrong with cutting the recipe in half. For shaping help, there are lots of YouTube tutorials.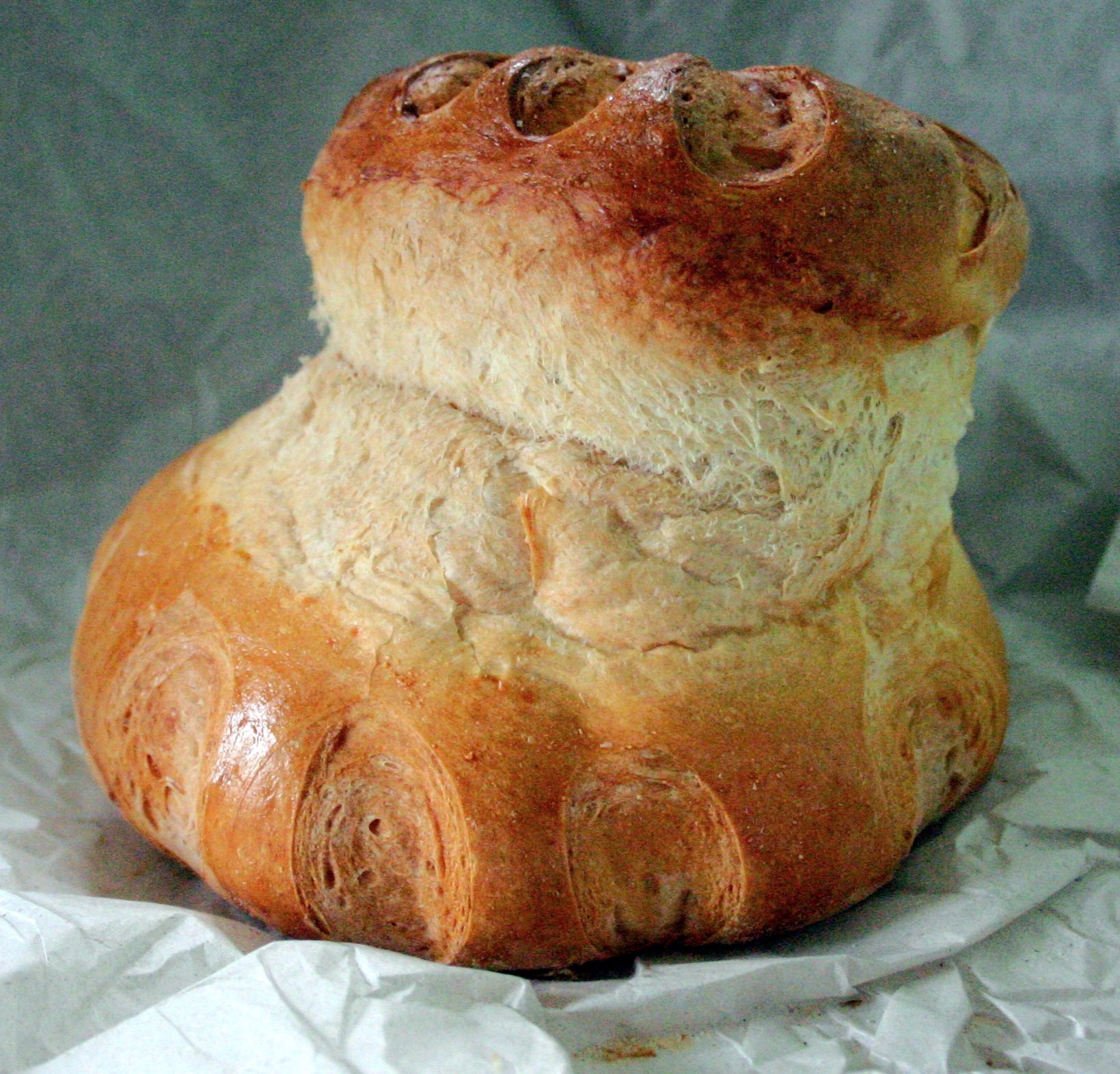 Once one of England's most popular breads, the cottage loaf is a domed wonder. Looking like two loaves stacked atop each other, with the top one often slashed in decorative patterns, the unique shape of this bread was likely a space-saving option in small ovens. This bulbous beauty was also a literary favorite. Virginia Woolf was said to have made a perfect cottage loaf every time, and George Orwell included it in his Defense of English Cooking. To make it at home, Paul Hollywood has a recipe. And here's the same recipe with American measurements for bakers across the pond.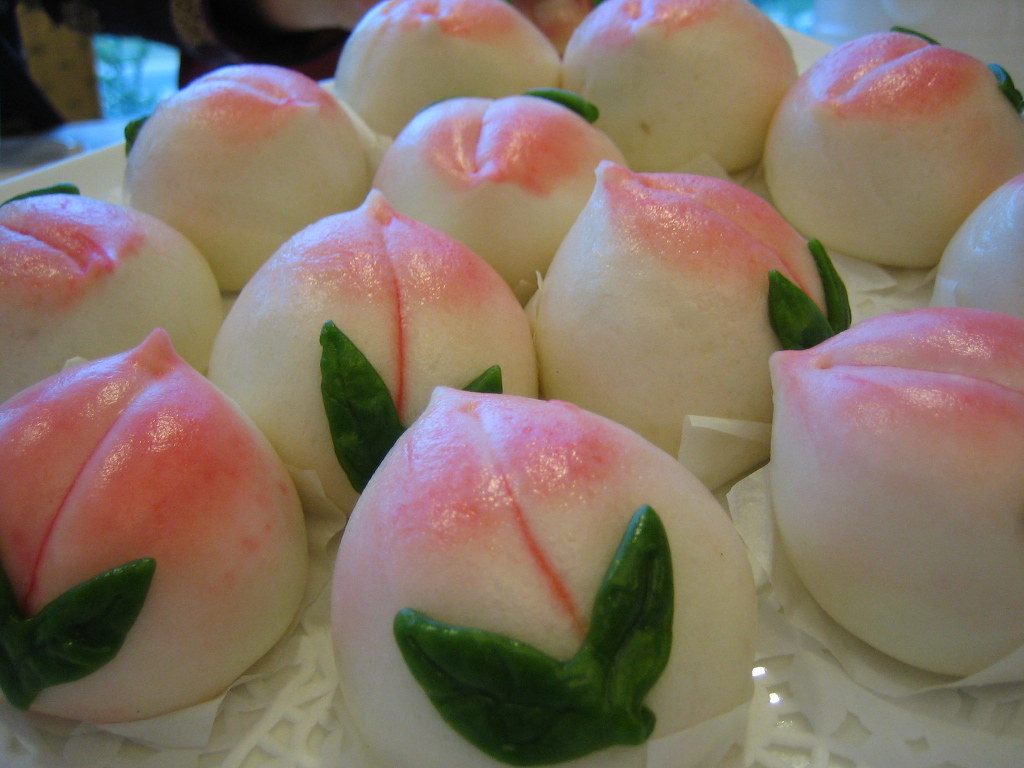 Birthdays typically call for spectacular treats, whether that means a layer cake or a longevity peach bun. These soft, steamed pastries are delicately brushed with red food coloring, giving them the pink-and-white blush of a fresh peach. Often stuffed with lotus seed paste, they're a meaningful way to celebrate turning a year older. The peach, after all, is a symbol of longevity in Chinese culture. The Queen Mother of the West, a Chinese goddess in the Taoist tradition, was thought to grow the peaches of immortality in a heavenly orchard. The longevity peaches that us mortals eat are generally found in bakeries or as special orders, but they can also be made in your kitchen.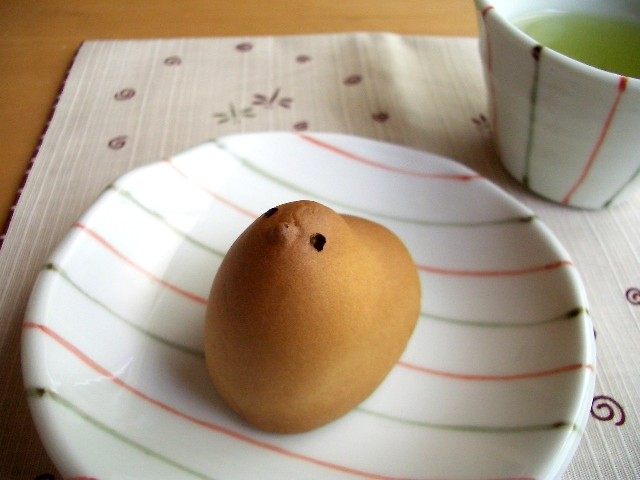 Technically, hiyoko are cakes. But don't let that stop you from baking these adorable birds. For one thing, they call for only five ingredients. And they look like a dream, which is appropriate, since the idea came to their inventor in a dream.
In 1912, the heir to Yoshinodo, a bakery that fueled miners by selling them sugary treats on Japan's Kyushu Island, had a dream about tiny pastry birds. He soon made his vision a reality, calling the birds "baby chicks" (hiyoko) and filling them with a sweet lima bean paste. The tiny golden birds were a hit, and soon became emblems of the Fukuoka region. This particular recipe for hiyoko calls for red bean paste, rather than sweet lima bean.
Gastro Obscura covers the world's most wondrous food and drink.
Sign up for our email, delivered twice a week.