The Food Truck That Invites You to Be the Cook
These traveling historians are hungry for your life story.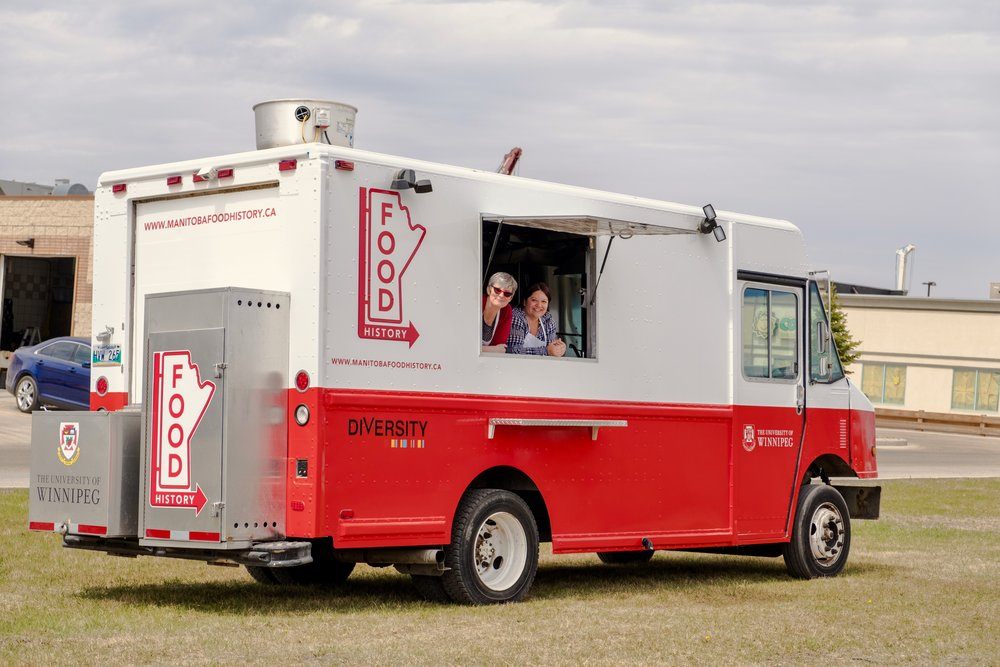 It's not often a food truck requires its customers to do the cooking. But this summer, a former FedEx truck outfitted with burners, deep-fryers, and a few friendly historians has been opening its doors to the public and asking its guests to dictate what's on the menu. Led by Dr. Janis Thiessen, professor and Associate Chair of the Oral History Centre at the University of Winnipeg, the Food History Truck is not just a food truck, but an unconventional vehicle for research and community engagement. With the help of the Oral History Centre, Diversity Food Services, and collaborators Kimberley Moore, Kent Davies, and Sarah Story, Thiessen is circulating Manitoba to collect recipes and stories of how food has been produced, sold, and consumed throughout the Canadian province.
From the outside, the automobile looks a lot like any other food truck parked on the block. "We've had a few 12-year-old boys approach the truck and be completely devastated that we're not selling hot dogs," says Thiessen, "and to them I apologize."
But what the Food History Truck lacks in frankfurters, it makes up for in function. In her previous research, Thiessen conducted interviews in factories, farms, and restaurants. But a lot of food production happens in the home, she says. In order to capture these stories without invading someone's personal space, Thiessen and her team created a "public kitchen" in which diverse, safe, and often satiating interviews can be conducted and recorded.
Community members are invited to climb inside the truck and cook a small sample of a specific dish that's meaningful to them. It doesn't have to be complicated, or even particularly palatable, says Thiessen. It simply has to have a story.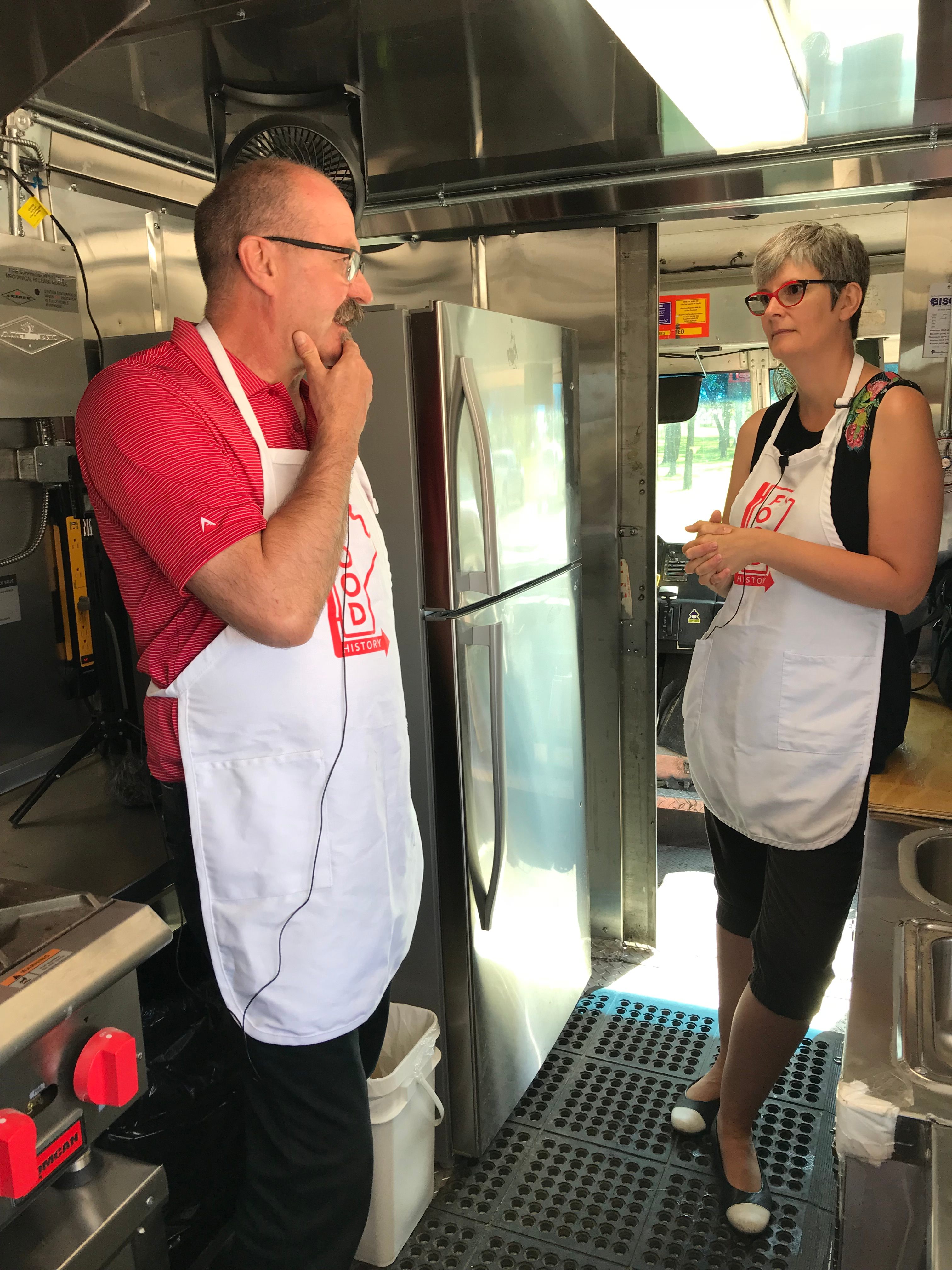 One man, she recalls, boarded the truck to share his recipe for puffed wheat squares, a sweet cereal bar somewhat akin to a Rice Krispy Treat. The snack, he went on to explain, was a small part of a struggle to reconcile his masculine identity with his role as the primary food provider for his children in a rural community that viewed his behavior as unmanly.
"What I love about oral history interviews is that it doesn't matter how much you've read, or studied—or even lived through yourself," says Thiessen. "They're always surprising. And we have the opportunity to share these stories with others, and have them appreciate that life is a lot more complicated, and humanity is a lot more diverse, than any of us anticipate."
Though these stories are rooted in Manitoba, they branch far beyond the province's borders. While recreating three types of salsas on the truck, one community member recounted his migration story of fleeing as a young boy from El Salvador during the country's Civil War. After settling in Winnipeg, Manitoba, he was forced to navigate the pressures of integrating into society while trying to preserve his Salvadoran identity. Food, he remarked, is one of the ways in which he manages to do this.
With the permission of the chefs, Thiessen and her team will compile these stories and recipes in a myriad of storytelling mediums—including a podcast, arcGIS story maps, and, eventually, a "history cookbook."
"Our hope is that someone who would never pick up a book about migration history or questions of masculinity might get to learn about those things," says Thiessen, "because they're happy to listen to a podcast about salsa or read about puffed wheat squares."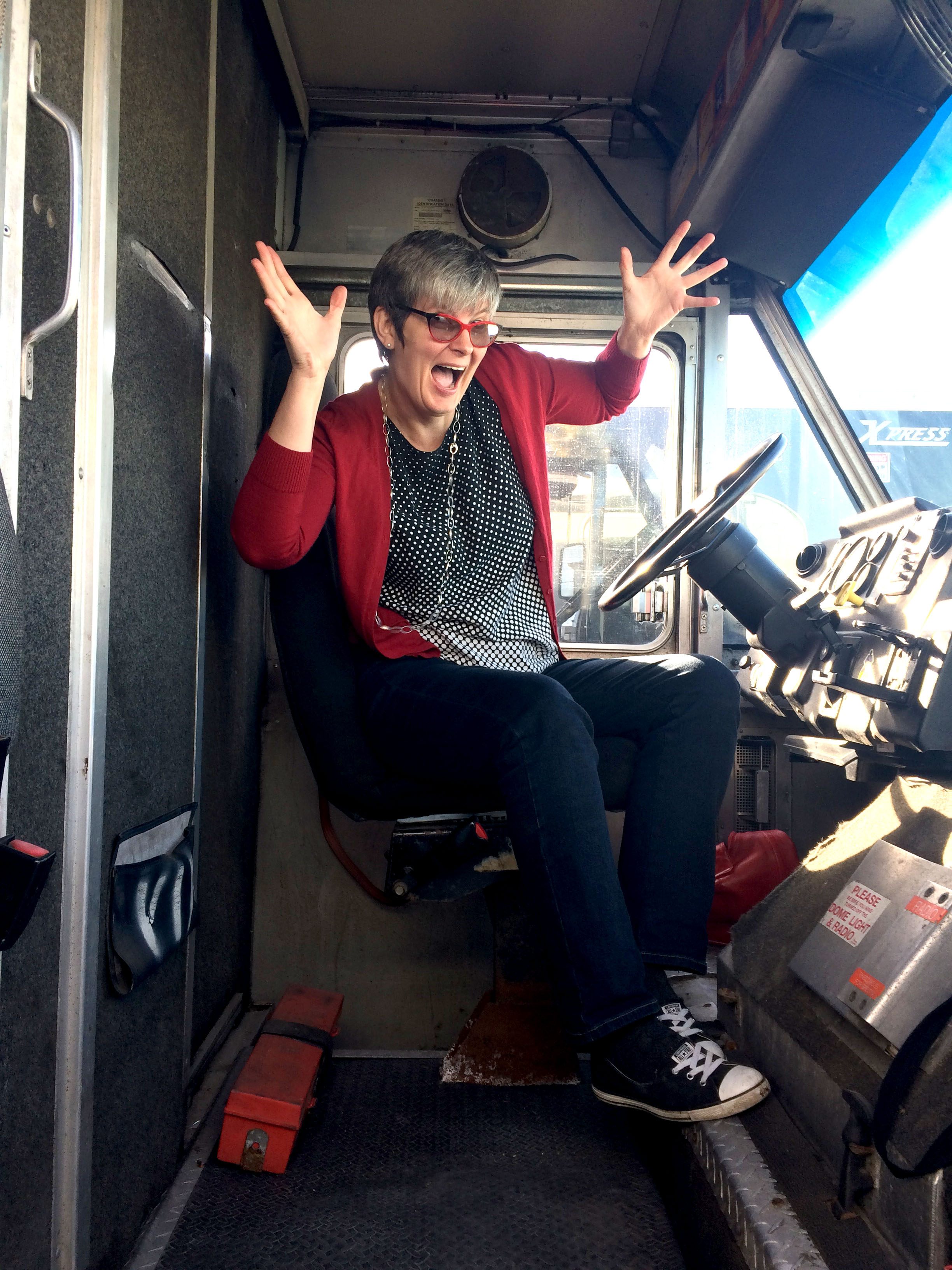 In the future, the team hopes to serve the dishes they've recorded community cooks making in the truck. Eventually Thiessen plans to offer up foods packaged with a QR code which, when scanned, might take you to a podcast episode featuring the story behind the snack. She also hopes to offer a course in which students will be trained to conduct interviews on the truck.
In the meantime, the Food History Truck's journey can be tracked online—where you can find photos, posts, podcast episodes, and more, from a story map tracing the history of the province's Icelandic food to an audio story about Winnipeg's iconic Greek chili burgers. And while these narratives might whet the appetite for Manitoban cuisine, they perhaps more importantly stir up the more complex, personal histories that are often overlooked.
"Those are the stories that we're really interested in telling," says Thiessen. "Food is just a way of getting to them."
Gastro Obscura covers the world's most wondrous food and drink.
Sign up for our email, delivered twice a week.