Here Are Some of the World's Most Delightful 'Pumpkins'
A collection of surprising squashes.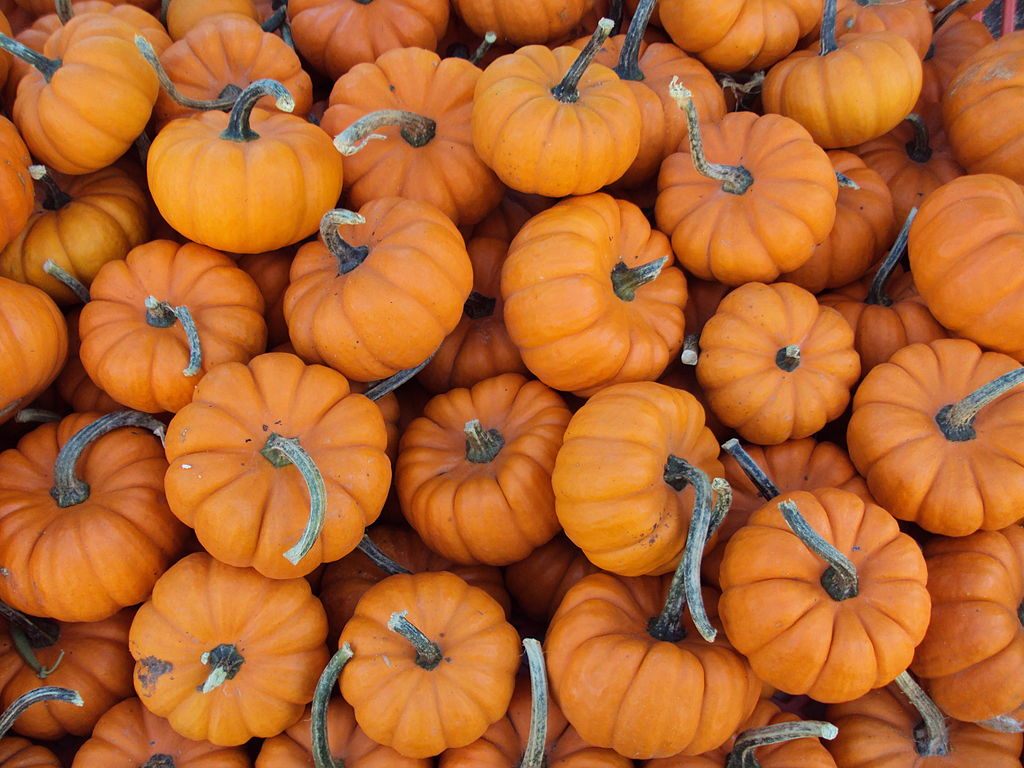 (Photo: Public Domain)
Although Atlas Obscura is an established authority on haunted houses, spooky graveyards, and abandoned asylums, we also have a long-running fondness for Halloween's rounder and friendlier mainstay, the humble jack-o'-lantern. Over the years, we've come across some of the world's most surprising pumpkins, "pumpkins," pumpkin-throwing war machines, and pumpkin-adjacent horrors. In celebration of Traveler Beer Company's new Jack-O Traveler Pumpkin Shandy, here's our take on the season's favorite squash: 
NEW HAMPSHIRE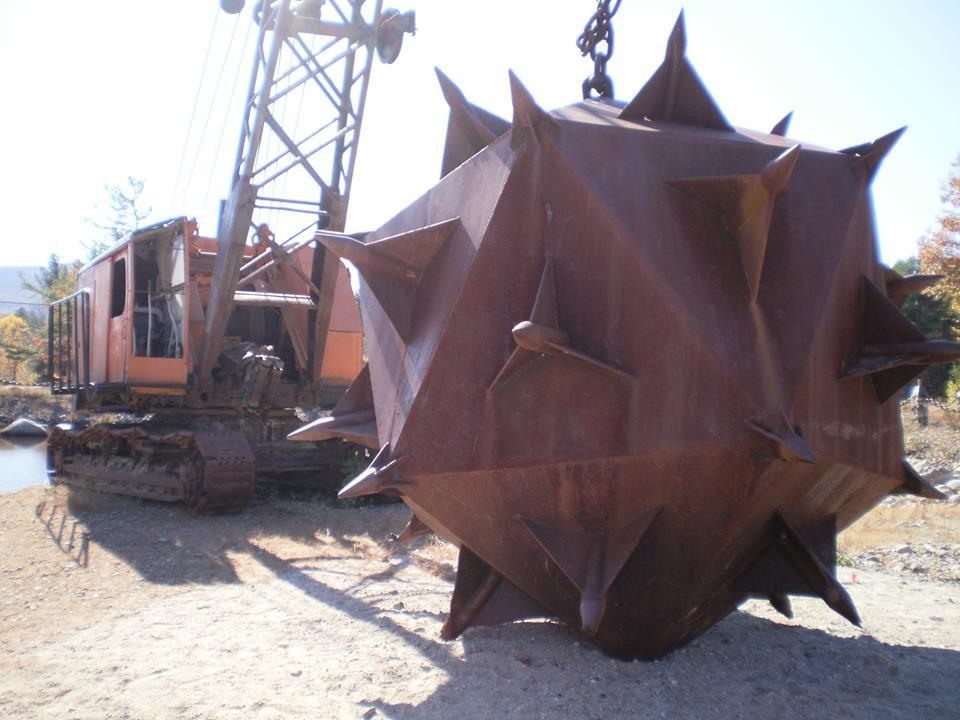 (User Photo: Greg Boggis)
This pumpkin-hurling contraption sitting in a New Hampshire field was built by an entrepreneurial farmer looking to attract more customers to his vegetable stand. Inspired by the medieval trebuchet, he built an attention-grabbing siege machine of his own. Although now retired, in its glory days, the Yankee Siege catapult could toss its orange ammunition over a half mile–some strong punkin' chunkin' indeed.
ARIZONA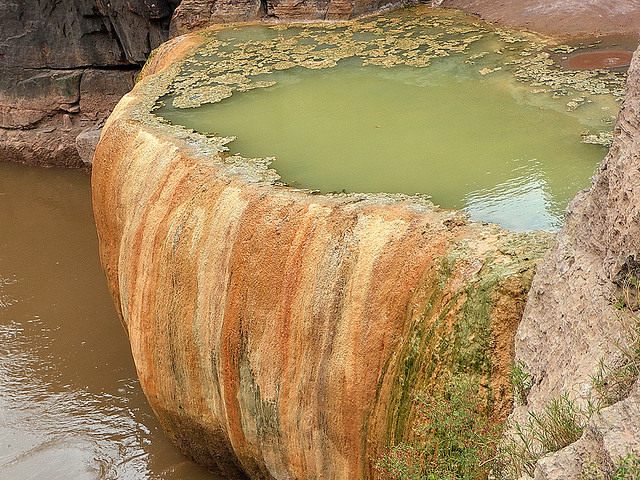 (Photo: Alan English CC-ND 2.0)
This "pumpkin" is actually a limestone formation, shaped by mineral deposits that lend its distinctive color and form. Although the pool's green water is picturesque, the rock is essentially a cauldron full of poison. The water is a noxious mix of lead, copper, and an unusually high quantity of arsenic.  
MARYLAND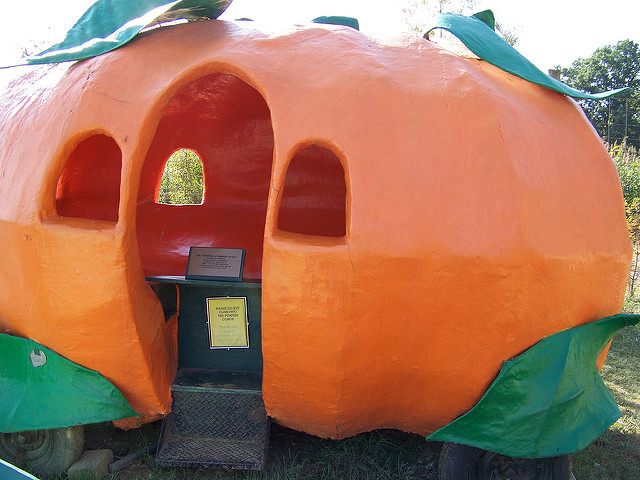 (Photo: Fred Schroeder CC-ND 2.0)
In 2005, the Clark family of Maryland offered their farm as a new home to the nursery rhyme and fairy tale structures from retired area amusement park The Enchanted Forest. The Enchanted Forest had been a classic roadside attraction, opening in 1955, just a month after the opening of Disneyland in California. Thanks to the Clarks, it lives on. Today, visitors can wander the grounds and come across giant mushrooms, Mother Goose, and, of course, Cinderella's mouse-drawn pumpkin coach.
ENGLAND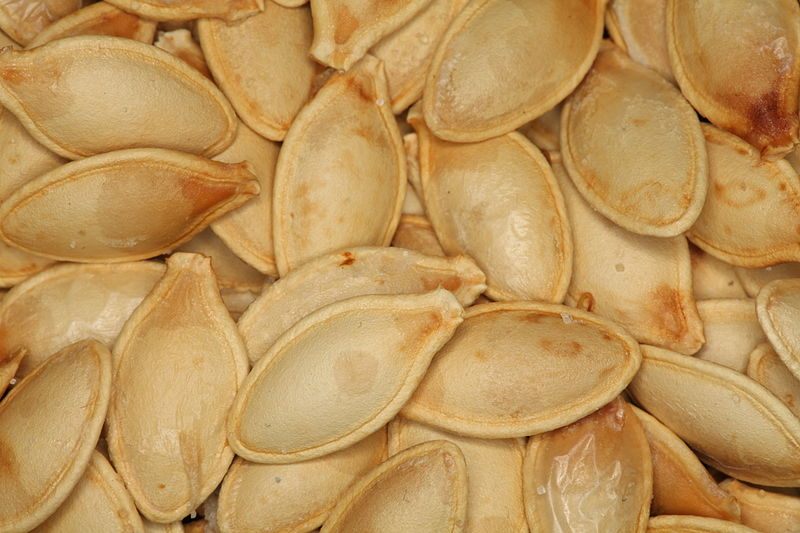 (Photo: Daniel Schwen CC: 3.0)
In April, a British seed company spent nearly $2,000 on a pumpkin seed. At time of sale, the seed measured nearly two inches and was believed to have a good shot at breaking the record for world's largest pumpkin (if cultivated with proper care). The promising pre-pumpkin was delivered to a Royal Horticulture Society specialist, where it is being encouraged to reach its full potential.
YOUR NIGHTMARES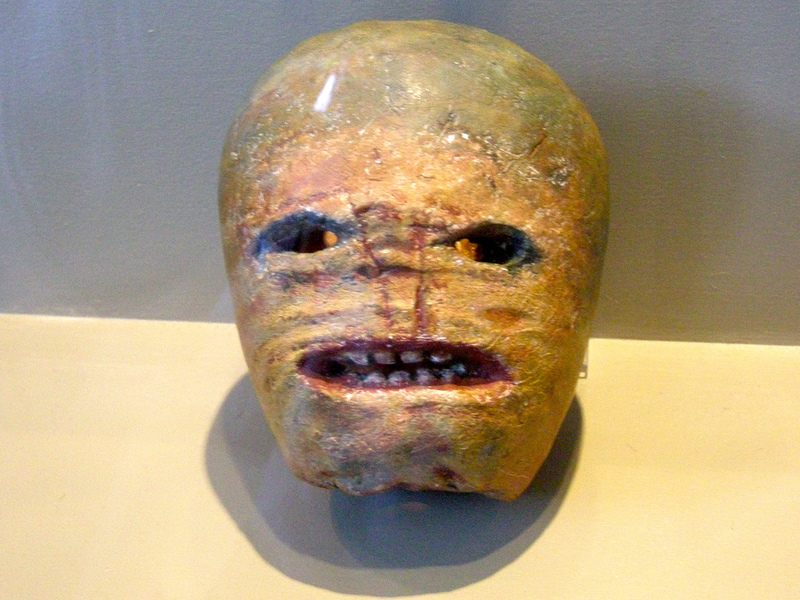 (Photo: IrishFireside CC BY-2.0)
Hundreds of years ago, inhabitants of the British Isles etched faces onto turnips and other root vegetables to ward off evil spirits. These gnarled, genuinely frightening crafts were the original jack-o'-lanterns. Upon emigrating to the United States, Irish immigrants discovered the pumpkin, which was quickly adopted as the favored face-carving canvas. We should all feel very lucky. 
This post is part of a partnership with Traveler Beer Company. Enter the Take a Trip sweepstakes here.