The Grocery Stocker Who Makes Hypnotic Vegetable Designs
Scallions, radishes, and endives form artistic works.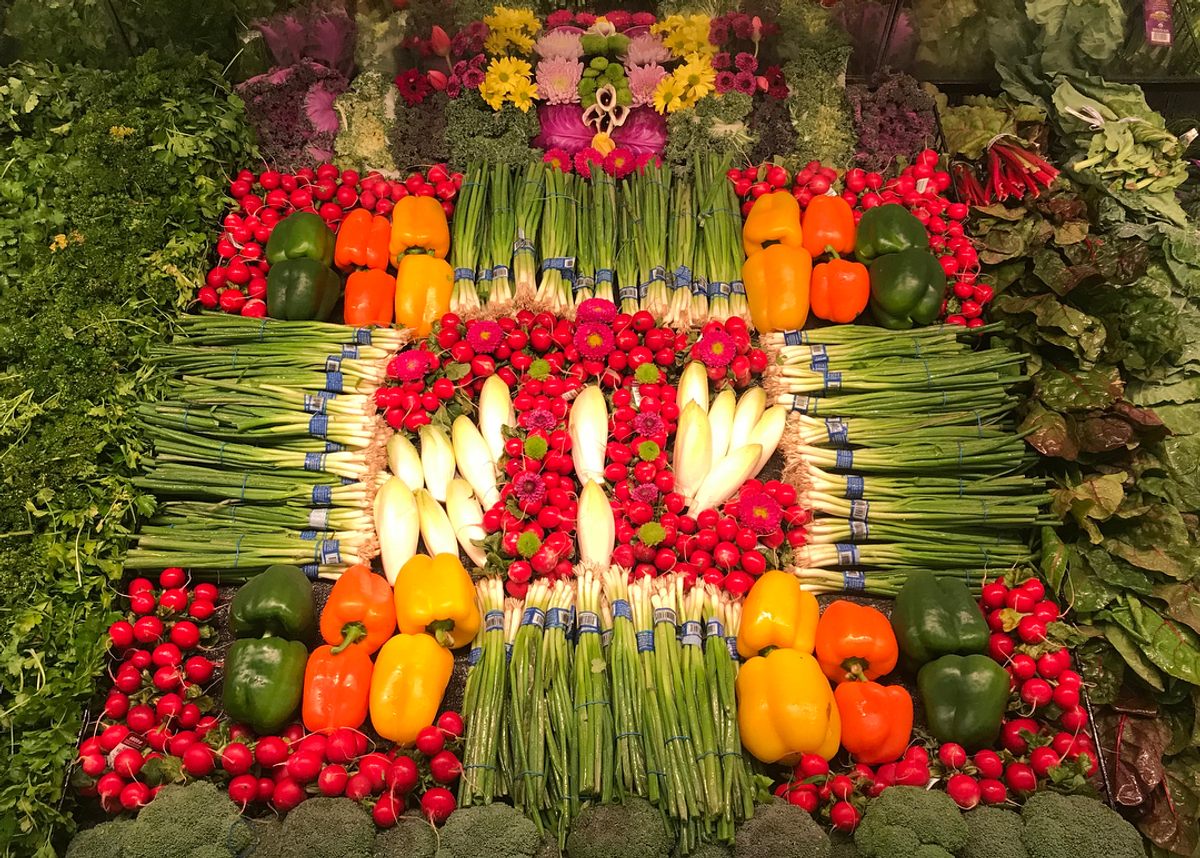 At a Festival grocery store in downtown Madison, Wisconsin, there's artwork in the vegetable aisle. Though it changes daily, it's always in the same place: between the parsley and the Swiss chard. Scallions form broad white and green lines, while rosy radishes add curves of color. Bell peppers may break up the abstract designs and the inner shading of initials, or flowers may bloom from between the vegetables. The designs are the work of a produce stocker who (for privacy reasons) gives his name simply as Brad.
The designs started off as a work requirement, Brad says. Many Festival grocery stores try to arrange their produce attractively, and he was asked to do the same with the scallions and endives in the "wet wall" of vegetables. "This is the one area where you have the ability to exercise your own creativity," he recalls being told. Without any art or design training—other than a past habit of sketching—he was slightly intimidated. But he came to enjoy it. "It's the one good part of my day," he says.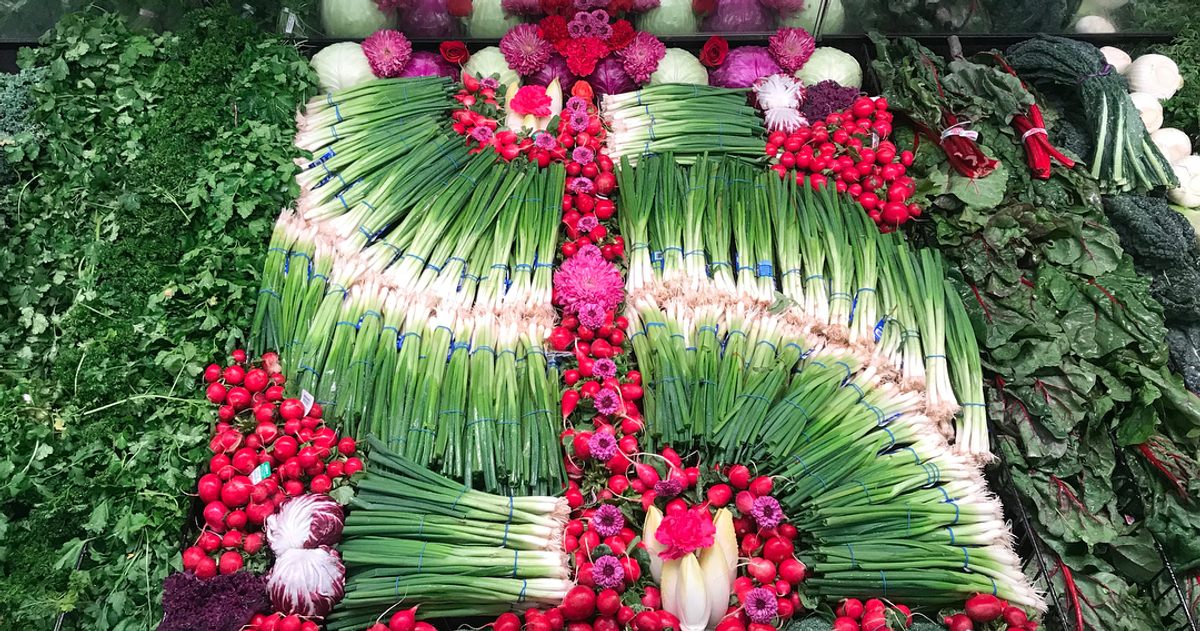 His designs vary. Some days he makes abstractions of jagged lines or floating circles. On holidays, he might make a cabbagey Christmas tree, a "W" for International Women's Day, or a Valentine's Day heart that is split in two by a scallion. Brad sometimes creates initials to honor musicians he loves, such as "DB" on the birthday of David Bowie or "DO" on the death of Cranberries singer Dolores O'Riordan. Brad says that artist Georgia O'Keefe, whose paintings often had a vegetal quality, is an influence. As a Madison native, he also points out that O'Keefe was from Wisconsin.
Brad thinks of his creations as an artistic piece, especially when they are perfectly arranged at the beginning of the day. After photos of his vegetable designs were sent to corporate management, he says, some other stores started emulating his style. When he heard that photos of his work were online, he started posting his designs on Instagram.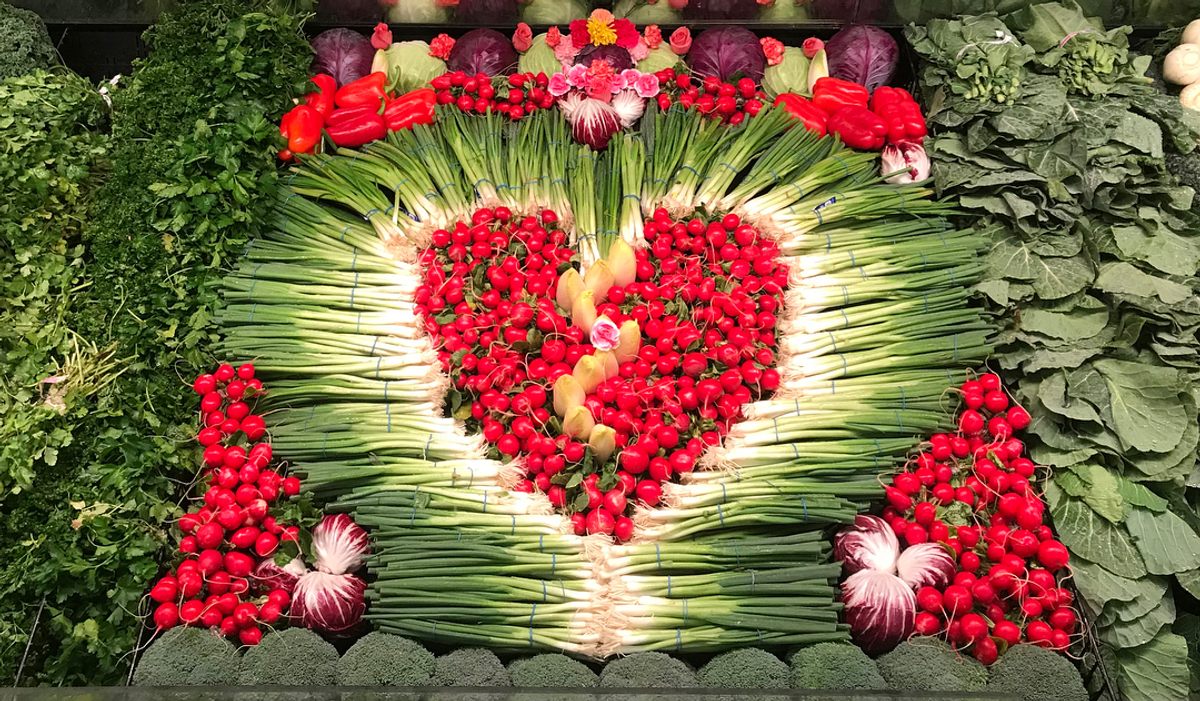 "The best reactions I get are from customers," he says. Compared to past jobs, "doing this work was the first time people would stop, smile, and give me nice comments on the beauty of my work." The designs have even inspired him to pursue art outside of the store, in the form of ink drawings and watercolors. Though he often has to complete his produce designs quickly, he sketches some designs far in advance.
"Despite my low wages, it's nice to make people smile," Brad adds.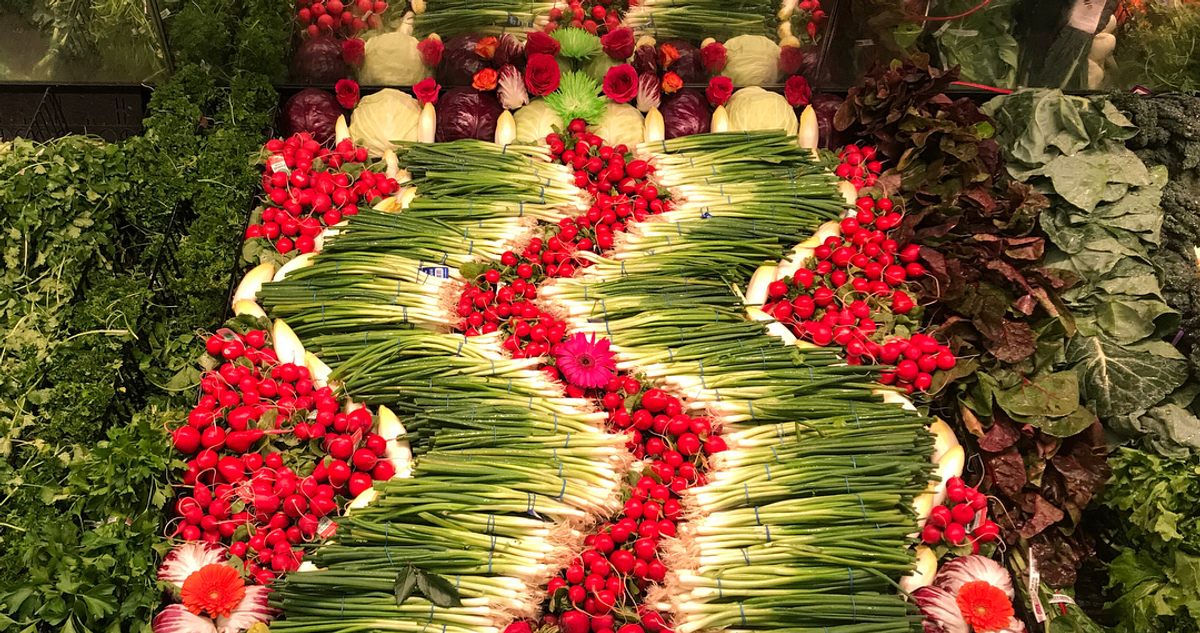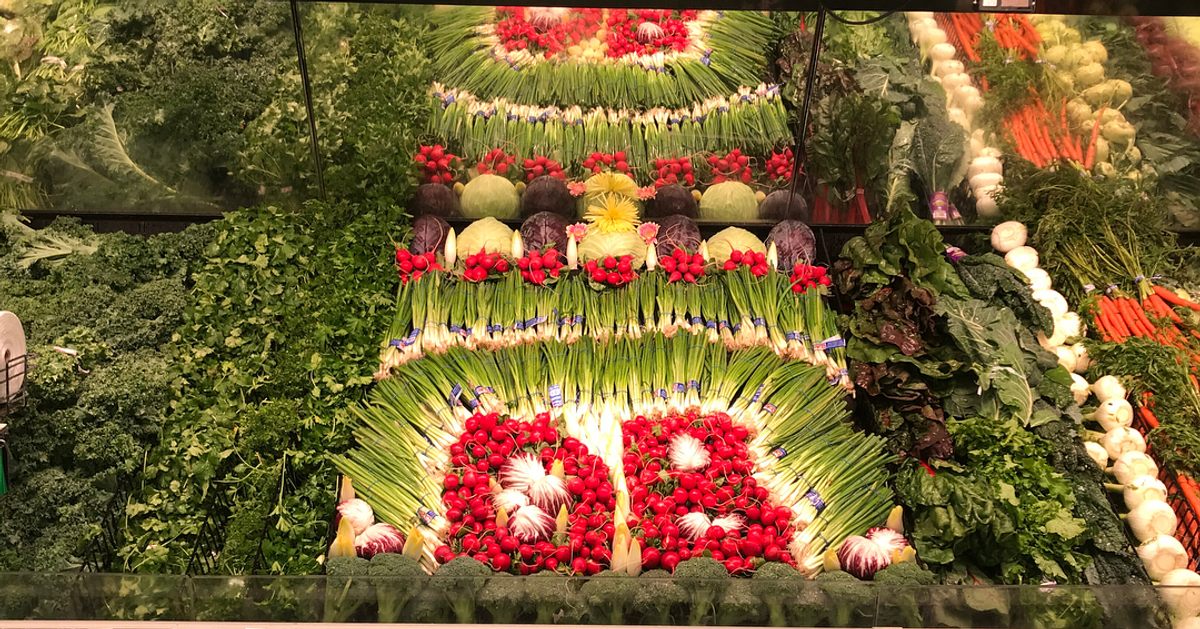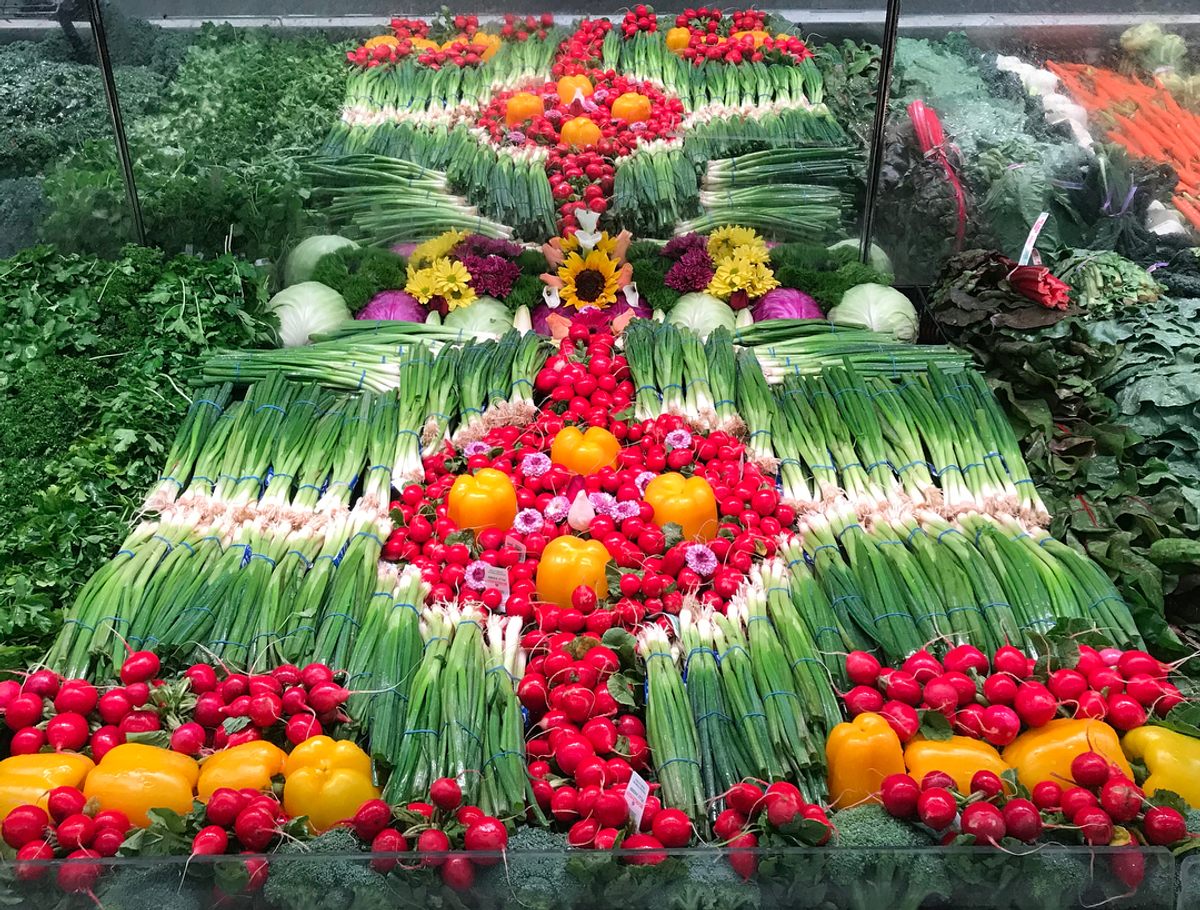 Gastro Obscura covers the world's most wondrous food and drink.
Sign up for our email, delivered twice a week.