The Online Censorship of a 30,000-Year-Old Statuette
Facebook puts the kibosh on the Venus of Willendorf.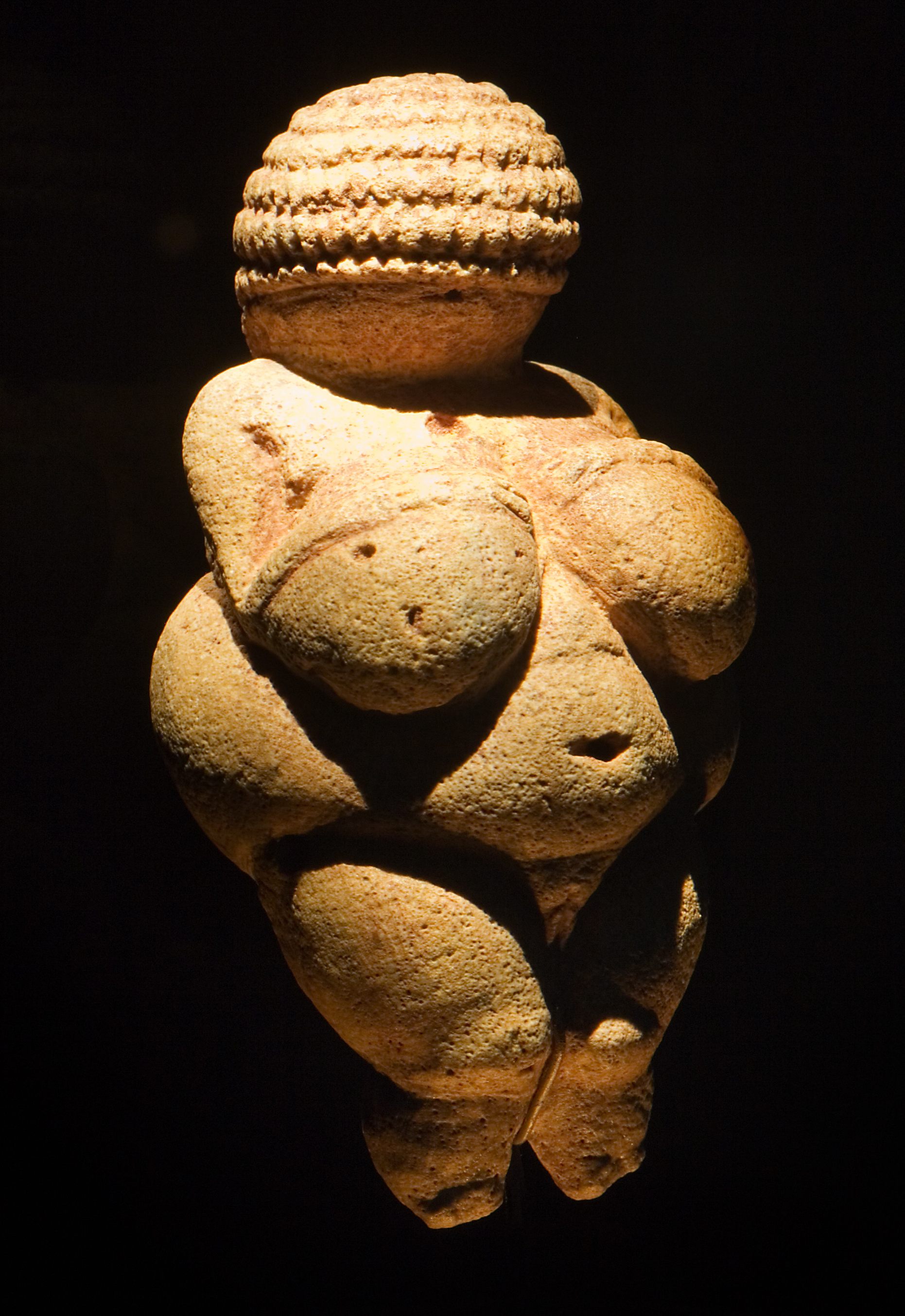 Despite being only a few inches high, almost every part of the Venus of Willendorf is larger than life. This 30,000-year-old Stone Age statuette has an expansive tummy, an elaborately detailed crotch, and very thin arms resting on her pendulous breasts.* Despite wearing what looks like a knitted hat—likely a complicated braided hairstyle—she is entirely naked, and commonly thought of as an early symbol of fertility.
Recently, as The Art Newspaper reported, self-professed "artivist" Laura Ghianda posted an image of the work, which lives in Vienna's Naturhistorisches Museum, on Facebook. Shortly afterwards, the social media giant flagged the image as inappropriate content and took it off the site—prompting outrage from art fans and museum curators alike. On Facebook, the museum's director general Christian Koeberl posted: "There has never been a complaint by visitors concerning the nakedness of the figurine. There is no reason […] to cover the Venus of Willendorf and hide her nudity, neither in the museum nor on social media."
This is not the first time the site has faced opprobrium for its art censorship. Earlier this month, a case from 2011 finally made its way into Parisian courts, with French teacher Frédéric Durand-Baïssas attempting to sue the site for censoring his photograph of Gustave Courbet's 1866 painting L'Origine du monde (The Origin of the World), a close-up depiction of a woman's genitals.
Facebook's censorship policy ostensibly stakes out its position on naked artworks: "We also allow photographs of paintings, sculptures, and other art that depicts nude figures." It's hard to see how the Venus of Willendorf didn't fall under that umbrella—though, standards be damned, perhaps some works of art are simply too nude for Facebook, after all.
*Correction: This article previously stated that the Venus of Willendorf had large aerolae. Those "aerolae" were, in fact, her arms resting on top of her breasts.