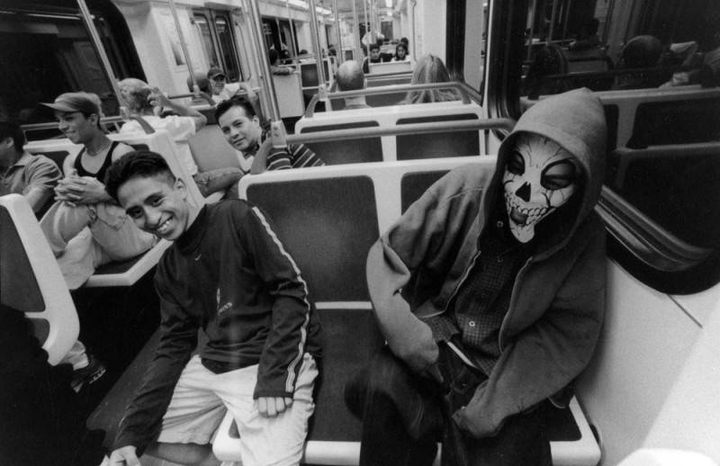 Explore a Century of Halloween in L.A. Through Vintage Photographs
An eerie/fun glimpse into the Los Angeles Public Library Photo Collection.
Halloween is a huge thing in L.A.," says Christina Rice, a senior librarian for the Los Angeles Public Library—and she has proof. She oversees the library's photo collection—an estimated three to four million snapshots of life in the city, housed on a single floor at the Central Library Downtown. The collection was founded in the 1940s to document the rapidly changing city, and has grown through donations ever since. It includes both major news events and less-major ones, including trick or treating traditions of various neighborhoods.
"The scope of the collection is life in Los Angeles, and that encompasses anything and everything. We don't care if it's family snapshots or professional photographs or photojournalism. We just love it all," says Rice. "I don't know that I ever say no to a collection. I never know what is going to be of value to somebody doing research."
To date, the library has digitized about 135,000 of the images, just a tiny portion of the massive collection, which spans from the mid-19th century to 2021. But for those curious about the city, it's a gold mine. "Every segment of the population uses our photos: children, academics, filmmakers, interior designers, city governments, museums," says Rice. "People literally see themselves in the collection. We get orders from people who say, 'That's me in this photo!'"
Maybe you'll recognize yourself behind the mask in one of the scores of Halloween photographs in the library's online collection. Here are a few of our favorites
1920s
1950s
1960s
1990s
2000s