Meet 'Moose Milk,' the Wintry Cocktail of the Canadian Military
Knock out the year with an elixir that can pacify an army.
On chilly nights during World War II, a potent elixir known as Moose Milk filled the stomachs and soothed the souls of Canadian soldiers. This rich batch cocktail usually appeared in quantities designed to sate a small army, leaving drinkers full, warm, and quite tipsy.
Though there are many iterations, historic recipes for Moose Milk typically revolved around the core ingredients of liquor, cream, and egg yolks beaten with sugar. While the Canadian military lays claim to the invention of the cocktail, which division made it first is uncertain. The navy, army, and air force each make their own versions, all hearty concoctions using a diverse array of liquor options (soldiers often used whatever was on hand, but it's best to stay in the realm of whiskey, rum, and vodka). In an interview with Imbibe magazine, Michael Boire, a retired Canadian army major who first tried Moose Milk while serving in the Royal Highland Regiment, called the stuff "high-propulsion eggnog," noting that, "everybody in uniform has tasted it at one time or another."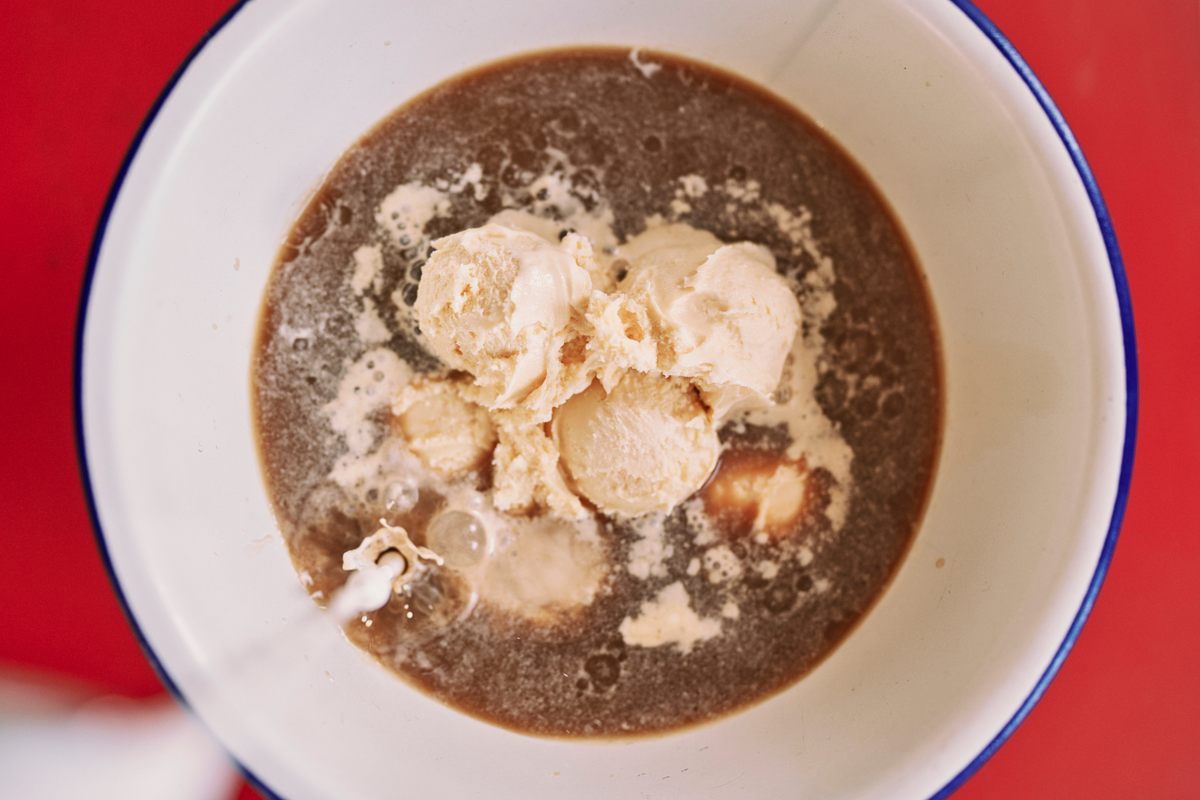 Today, Moose Milk is still consumed at military gatherings, though it's most closely associated with the navy. The beverage often appears in rum- and whiskey-based iterations, with Kahlua for a coffee-flavored kick (and sometimes brewed coffee, to boot), and sugar or maple syrup for sweetness. Variations include condensed milk, vodka, cinnamon, and ready-made eggnog. While historic recipes may call for raw egg yolks beaten with sugar to impart a sweet, creamy thickness, modern versions often rely on vanilla ice cream instead.
Canadians, of both civilian and veteran status, raise a glass of Moose Milk on Christmas, as well as during New Year's Day levées. During the latter event—a ceremonial gathering dating back to 1646—legion halls serve Moose Milk to the public (for those of legal drinking age, of course).
Though civilian recipes are generally considered more decadent than military renditions, both versions are known for being powerful. The below scaled-down recipe generously serves two—or one, twice. Remember, military mega-batches were meant to use leftover alcohol, so don't hesitate to get creative with whatever you have on hand. Then, as now, the goal remains simple: Exhibit resourcefulness, warm up, and enjoy.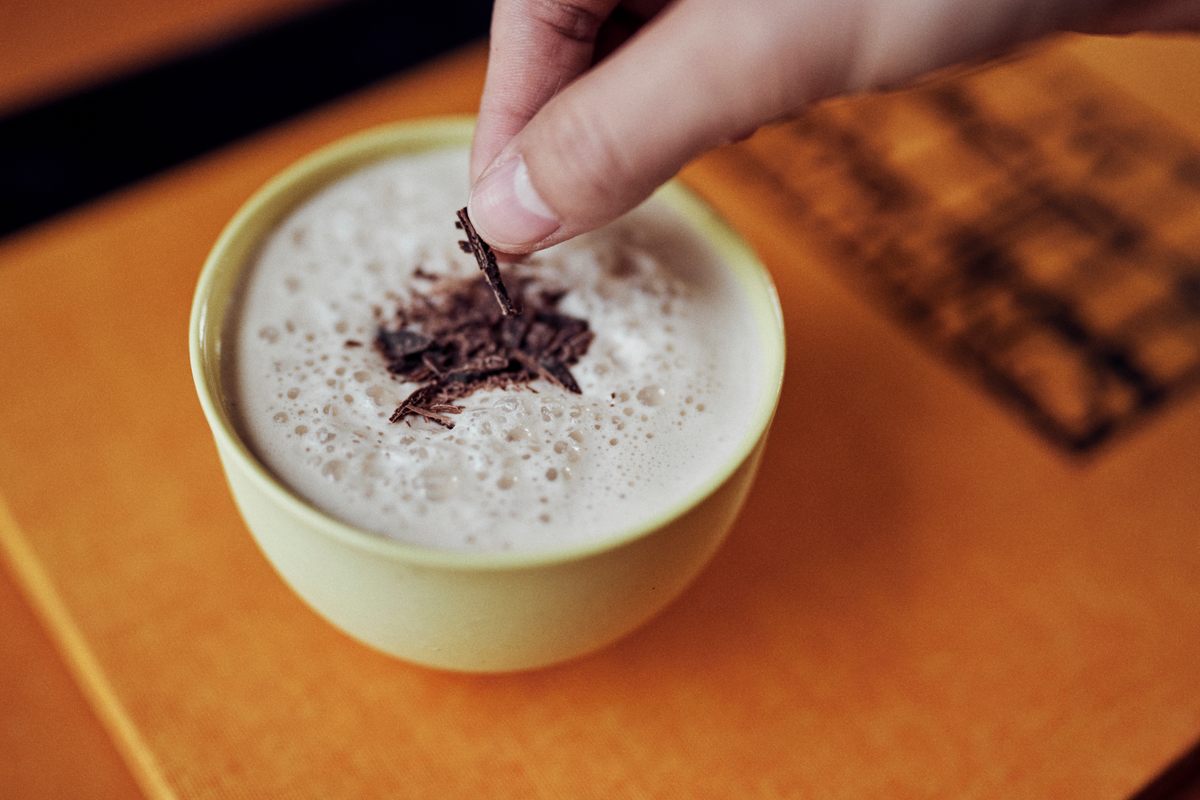 Moose Milk
Adapted from the Cape Breton News's Recipe
Ingredients
1 cup cold coffee (8 ounces)
1 cup half & half
1.5 cups good vanilla ice cream
¼ cup (2 fluid ounces) rum, whiskey, and/or vodka*
2 tablespoons (1 fluid ounce) Kahlua
Nutmeg or dark chocolate shavings, to garnish
Instructions
Dump all the ingredients (except the garnish) into a bowl and whisk maniacally. Let it sit for a minute, so the ice cream melts.

Top the mixture with the nutmeg or dark chocolate shavings.

Add a floater of rum if it feels right.
Notes and Tips
*If you're determined to prepare Moose Milk in the true military tradition, double the amount of alcohol.
Gastro Obscura covers the world's most wondrous food and drink.
Sign up for our email, delivered twice a week.
This story originally ran in 2020; it has been updated for 2021.