Japan Is Combating Rural Decline With a National Network of Ice Cream
Flavors include apple, blue honeysuckle, and black squid ink.
If you ask Lynn Ng which flavor of soft cream is her favorite, she'll probably say scallop.
"It's actually really delicious despite seeming like such an incompatible mix," she says.
Three years ago, Ng and I worked together as assistant language teachers at a technical high school in Hokkaido. This meant we spent weekends on the roads of Hokkaido in her blue Passo.
Hokkaido is Japan's northernmost prefecture, an island comprising more than 20 percent of the nation's landmass but less than five percent of the population. For many, Hokkaido is synonymous with road trips and inaka, or the countryside.
One of our first trips brought us to Wakkanai, the northernmost city in the country. From Cape Soya, we waved at Russia. Ng was the only one licensed to drive, so we punctuated our trip with stops at michi no eki, or roadside service areas. At a stop in Sarufutsu, we ordered cones of soft cream. Instead of vanilla or chocolate, it was blue honeysuckle.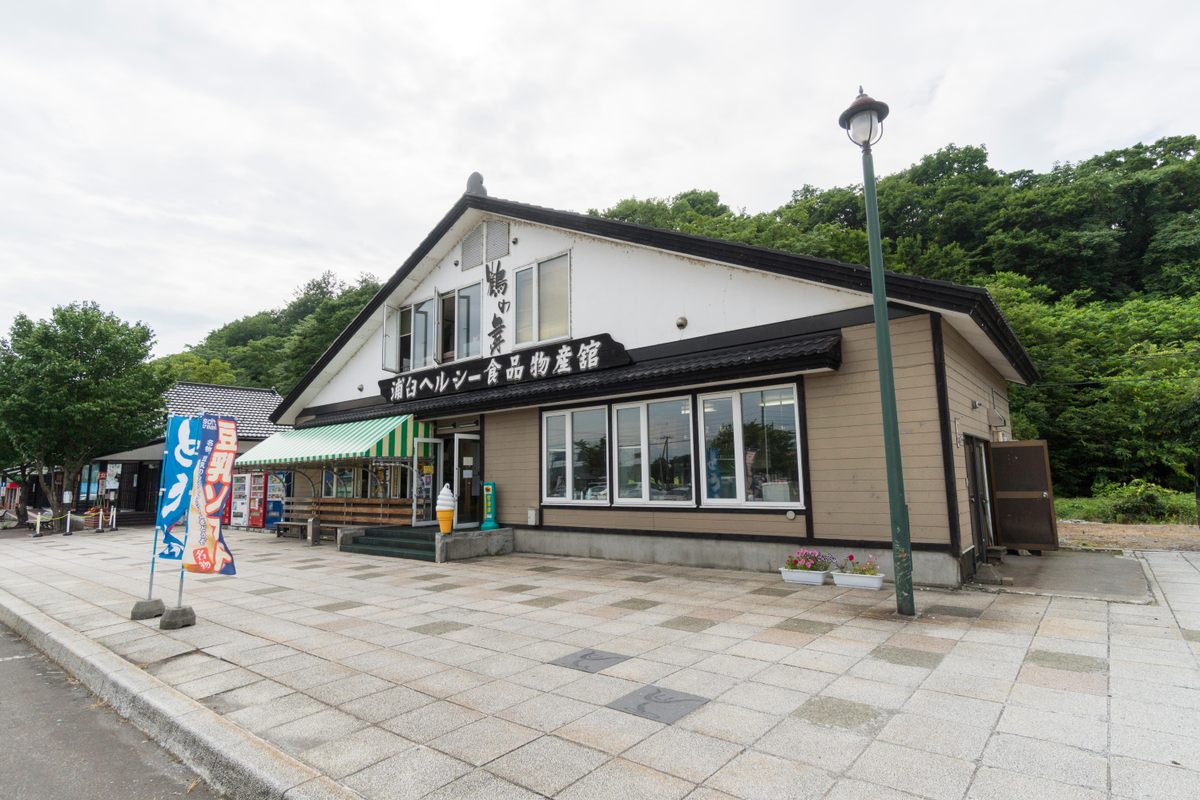 Soft cream is the Japanese answer to soft serve. Creamier and thicker than its American counterpart, it is popular throughout Hokkaido and Japan, and many towns showcase local identity through unique flavors. Our city's was apple, an homage to the orchards in one of the farming districts. Furano and Biei offer lavender and rose, like the flowers they are famous for, and Yubari's melon soft cream is cheaper than its famous crown melons, which have sold at auction for more than 5 million yen ($47,000).
While flavors like these honor the region's gardens and orchards, which are buried under snow most of the year, in the rest of the country, the flavors can get more inventive. Ishii Miso Brewery in Matsumoto makes soft cream with their miso. In Kyoto, you can find yuba, ice cream flavored like the skin over boiled soy milk. And Hakodate, Hokkaido's southern tentacle, slaps visitors with black squid ink.
Ocean brine and ice cream might seem unlikely bedfellows, yet these flavors of soft cream celebrate Japan's regional identity. The country is as long as the Eastern Seaboard, extending through varied landscapes and climates, thus well-suited to road trips through the inaka. This is why Japan has made unique flavors of soft cream, and the michi no eki where they can be purchased, a key aspect of the nation's rural-revitalization plan. The Ministry of Land, Infrastructure, Transport, and Tourism (MILT) oversees these roadside stations and uses them as a venue to showcase local specialties.
Rural revitalization is a potential solution to a problem perplexing Japan: an ageing population and declining birth rates. Though this demographic quandary puzzles the entire nation, the pressure pinches rural areas more acutely. As young people relocate to cities, "ghost houses" stand as a testament to the contraction of towns and villages. Shigeru Ishiba, former minister of regional revitalization, has listed "establishing corporations in rural areas to promote and sell local goods and tourism" among efforts to stimulate the countryside's economy.
Ng now researches rural revitalization and tourism at Waseda University. One approach that stands out to her is Fukushima's. Following the 2011 earthquake, the region experienced a major outflux of people, which prompted officials to get creative.
"The local governments loan out temporary rent-free houses to visitors so that they have a free place to stay in the region while job-hunting and apartment-hunting," says Ng. "It's extremely helpful for anyone hoping to relocate without connections or having already secured jobs in the rural regions."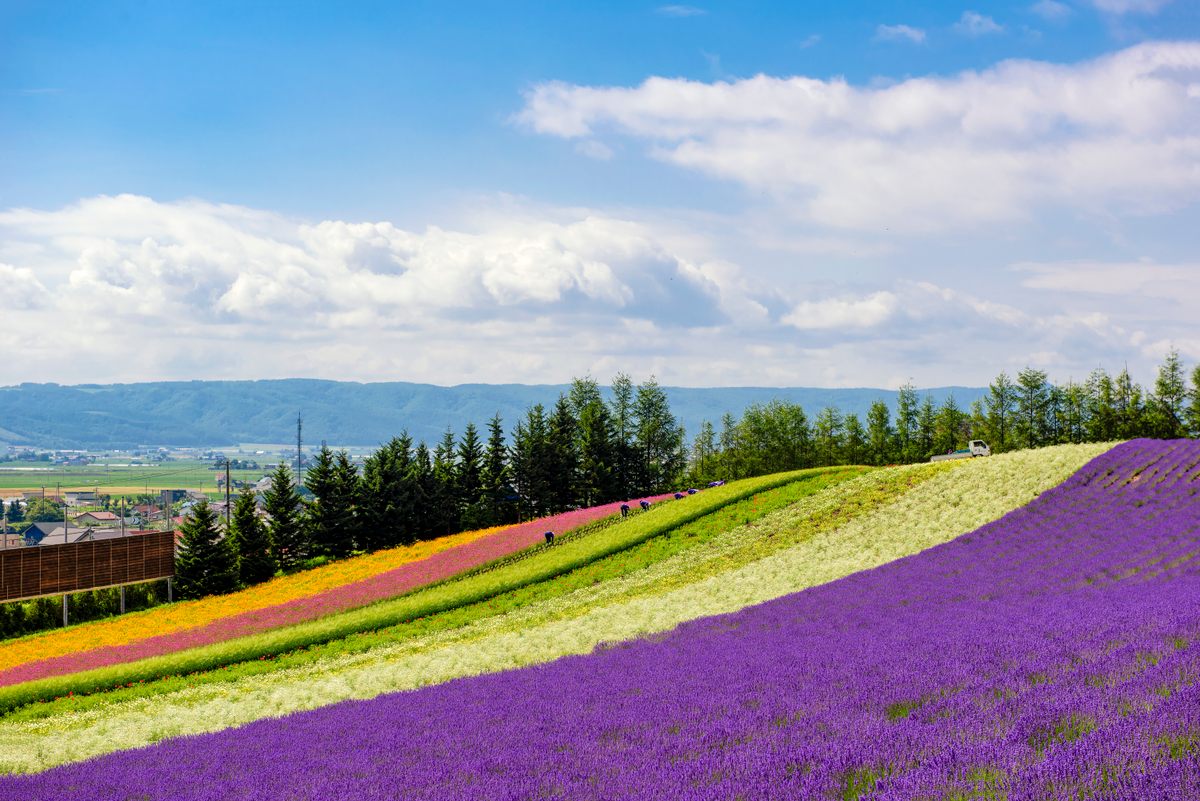 In addition to drawing new residents to rural areas, Japanese officials promote movement and exchange between urban, suburban, and rural areas. To entice people to the countryside, the Ministry of Agriculture, Forestry and Fisheries has come up with a plan to make it more attractive, and food figures in. Its "Savor Japan" effort spotlights regional flavors, highlighting produce in almost every prefecture in the country.
Why food? Perhaps it has something to do with the power of the JA Group, which lobbies for the country's agricultural interests. Or perhaps it's a bit more sentimental.
"Food especially stands in a rather emotional domain compared to other products like pottery or clothes," says Ng. "And since tourism draws on a tourist's emotions and imaginations, a tourist might more easily remember some soft cream they ate on a trip than the displays in a castle."
Touting local specialties has deep roots in Japanese culture. Anyone who has done a jikoshokai—or a self-introduction—will be familiar with boasting hometown pride. Every town, no matter how small, is famous for something. For some, those famed products will be extracted and swirled into soft serve. The concept of omiyage—when people travel, they're expected to bring back a gift, typically a single-serving, individually wrapped edible novelty that represents the place they visited—also taps into this.
"I think what really ties in with soft cream flavors and rural revitalization is this concept of meibutsu [famous items and foods] and omiyage culture," Ng says. "That because of the omiyage culture, people are rather obsessed with figuring out what is 'famous' about a place."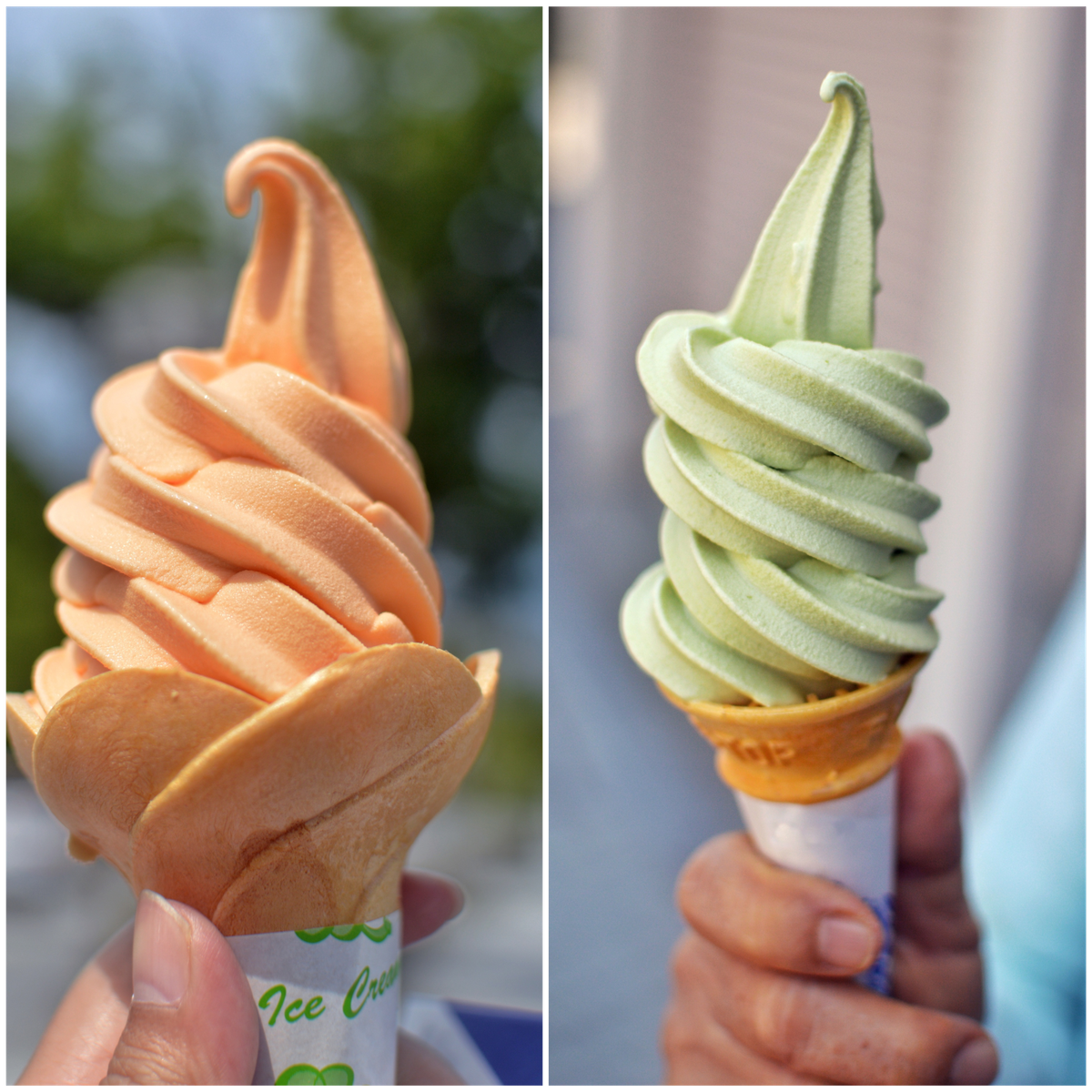 Soft cream is not the only example of this tourism strategy. Michi no eki sell commemorative books so visitors can prove they've visited a city with a locally branded stamp, and Japanese cities and prefectures organize travel experiences around these stamp rallies. On a local level, Ng gives the example of Tsuetate, an onsen town in Kyushu that attempted to become the pudding hub by encouraging visitors to stop by 10 shops.
But while stamp rallies tend to focus on regional pockets, soft cream is national: Road trippers and tourists can sample unique flavors all over Japan. Dairy is also a valued industry in Japan—recently, MAFF announced the second stage of its Plus One initiative, which responds to fewer children receiving milk in school lunches (due to Covid-19) by asking people to eat ice cream every day.
"I think soft cream works especially well because Japanese—or anyone really—tend to have this soft spot for soft cream or ice cream in general, and so it makes it quite an easy product to sell," says Ng. Given people's positive associations, soft cream is a potent promotional tool.
So while novel flavors such as black squid ink and sunflower stand out for visitors, the goal is to represent a region faithfully—something that locals can appreciate just as much. That's why, if you press her, Ng will admit that her real favorite flavor is apple: the flavor of Takikawa, where we lived as language teachers. "It is 10 percent delicious," she says, "and 90 percent imbued with all [my] affective attachments to Takikawa."
Gastro Obscura covers the world's most wondrous food and drink.
Sign up for our email, delivered twice a week.