Wild Boars Are Putting One of France's Smelliest Cheeses at Risk
The monsters menacing Muenster.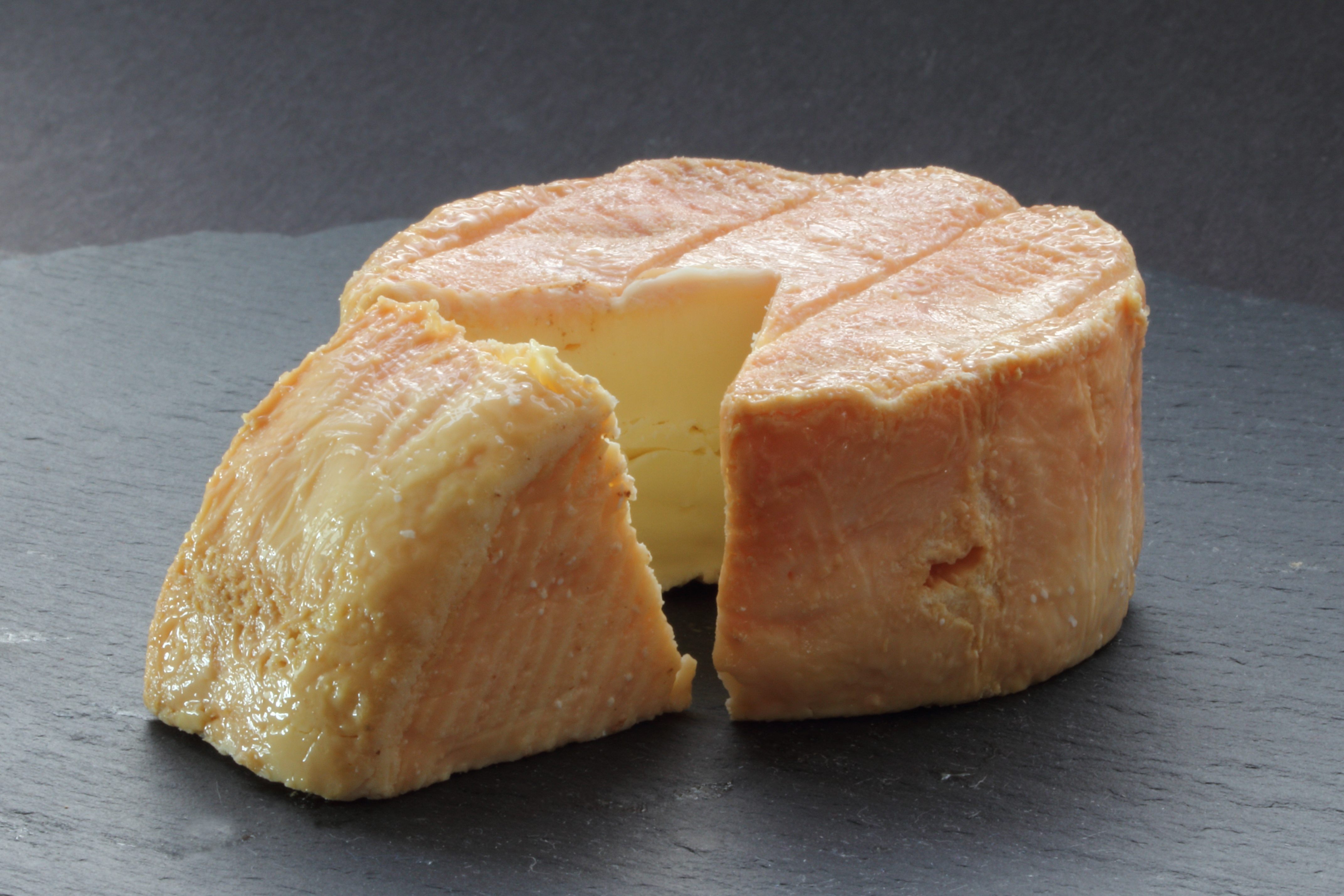 To make the unpasteurized French cheese Muenster, you do everything you can to encourage slimy, smelly bacteria to grow. The puck-shaped rounds are washed in microbe-nuturing brine, and washed, and washed again, then matured in a damp cellar for between three weeks and three months. Though it may share a name with the mild, orange-skinned American deli mainstay, French Muenster has a thumping vegetal flavor that wallops the taste buds—if its manure-like scent doesn't put you off first.
But to be officially called Muenster at all, and receive the coveted AOC or AOP label affirming its quality and authenticity, there are a variety of critical stipulations. Many have to do with the fermenting procedure, but an important rule states that at least 70 percent of the cows' feed must come from the local area of Haut-Rhin department, near Alsace. Now, reports The Local, marauding wild boars are putting the feed—and therefore the odiferous fromage—at risk.
Dégâts de #sangliers dans le #blé 😕 pic.twitter.com/jIvD5uOReq

— Seb 77 (@Seb__77) December 2, 2017
Wild boars move in packs, they ignore electric fences, and they roister through wheat fields, destroying everything in their path. Muenster producers—around 50 farms in the region—have been left rubbing their heads as they ponder their ruined feed crop. "They turn up the earth," cheese producer Marc Weiss told France Bleu. "What's dangerous is that feces and dirt gets into the hay. It's not good for the animals or for the cheese." Farmers are calling on hunters to cull the wild boar population, which in the past have also destroyed local football fields, but so far no resolution is in sight.
In the meantime, however, there are plenty of other smelly French regional delicacies for those with a passion for pungency. Sablé du Boulonnais, a cheese from the north of France, may be even smellier than Muenster, with Époisses and Pont l'Évêque giving it a run for its money. And from Brittany, andouillette sausage (different from its Louisiana cousin) is made mostly of various gastrointestinal bits of pig, and has a strong scent of urine. Whether Alsatian farmers have considered this as an alternative solution for their wild boar problem has not been reported.
Gastro Obscura covers the world's most wondrous food and drink.
Sign up for our email, delivered twice a week.