How to Connect With Nature Like a South African Wilderness Guide
Tragedy set Sicelo Mbatha on a course to understand, and make peace with, the wild on its own terms.
When Sicelo Mbatha was just seven years old, his life changed. Born on the edge of Africa's oldest nature reserve, now Hluhluwe-Imfolozi Park in northeastern South Africa, Mbatha had developed an intense love of all living things, from a shimmering fish he'd caught but thrown back because it was too beautiful to eat, to a massive umbrella thorn acacia he called the "queen of trees."
But nature, as we know, is not always benign. To walk the roughly 10-mile round-trip to school each day, Mbatha and other students had to cross a trio of rivers. One day, as storm clouds threatened, Mbatha watched as a crocodile attacked his best friend, Sanele, and pulled the boy under to his death. The experience left him "lost in a dark thicket of grief and fear," he has written. For years he was just overwhelmed by anger.
Decades later, as a ranger and a guide, Mbatha experienced more of nature's cruelty and grace, from a close call with another crocodile determined to steal a water bucket to a transformative encounter, eye-to-eye, with a large male lion. A moment on patrol when he came upon a dying buffalo finally helped him face his childhood trauma, and emerge from his grief with a new mission.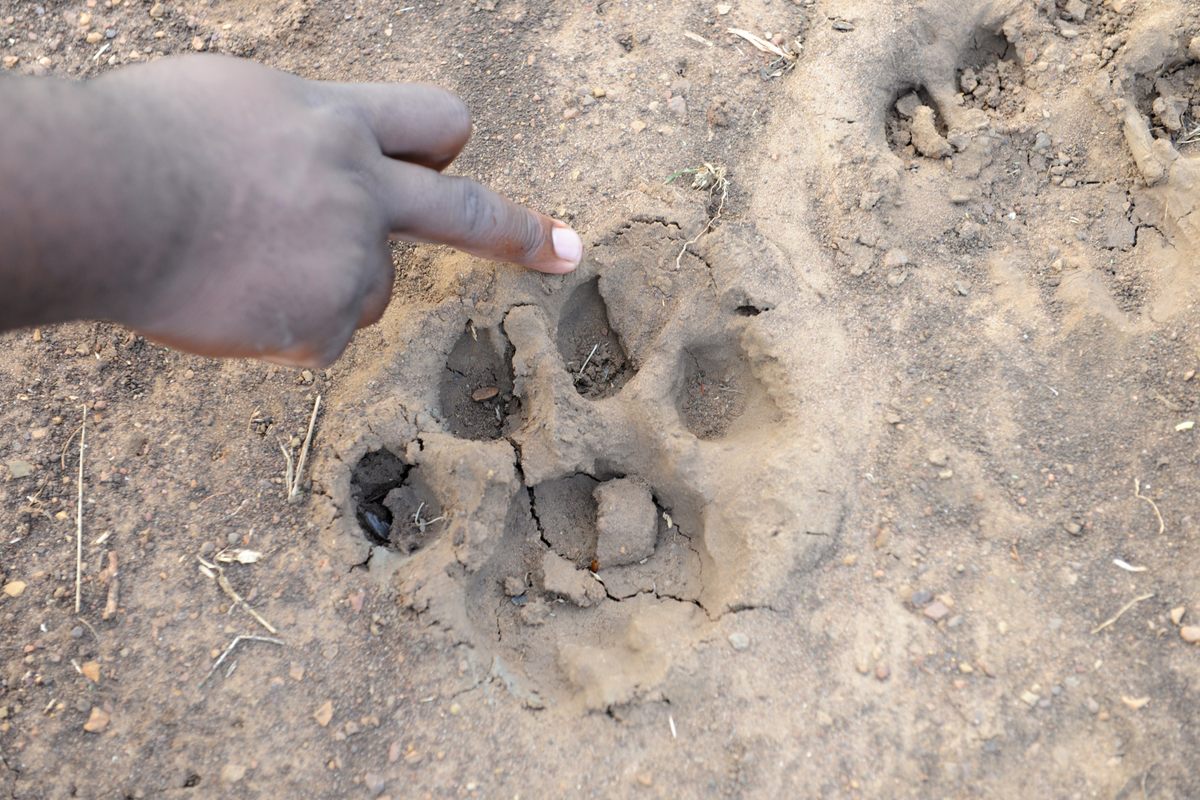 Collaborating with acclaimed South African novelist and environmentalist Bridget Pitt, Mbatha collected those experiences in the beautiful and sometimes harrowing Black Lion: Alive in the Wilderness (Jonathan Ball Publishers, 2022). But the book is more than a memoir: It is Mbatha's call "to rekindle the wildness in all of us, to bring people into the presence of wildness and help open their souls to its beauty, wisdom, and infinite power to heal."
Atlas Obscura spoke with Mbatha from his home in KwaZulu-Natal Province, near Hluhluwe–Imfolozi Park, and his coauthor Pitt, based in Cape Town, about traveling responsibly and connecting with nature wherever you are.
How did Black Lion come about?
Bridget Pitt: I've known Sicelo for a long time. I went on a trail and was just so moved by the way he led the trail and engaged with nature. The first walk I did with him, it rained a lot, and he kept saying we just embrace the rain, because it's part of where we are. I did another trail with him in 2019, and that's when we started talking about doing a book, but it was quite hard to pin him down. And then 2020 came, and lockdown came, I thought, "Well, let's see."
Sicelo Mbatha: At that time everything had evaporated. I had no job. I was so worried: When am I going to get my next salary to support my family, because I'm working as a wilderness guide and suddenly all the borders have been closed, overseas flights have been stopped, no one was allowed to fly into South Africa. For Bridget to come along and say, "I think this is the right time to write a book," without even realizing it, she was creating a bridge for me to escape my depression, using this process of writing a book, and being able to escape from my own sorrow, to travel through with the pen and the paper to another way.
BP: For me, I imagined when I started this process that I would be interviewing Sicelo and then writing down what he said. But actually he did quite a lot of the writing, which was really fantastic, because he conveyed so well what his experience was.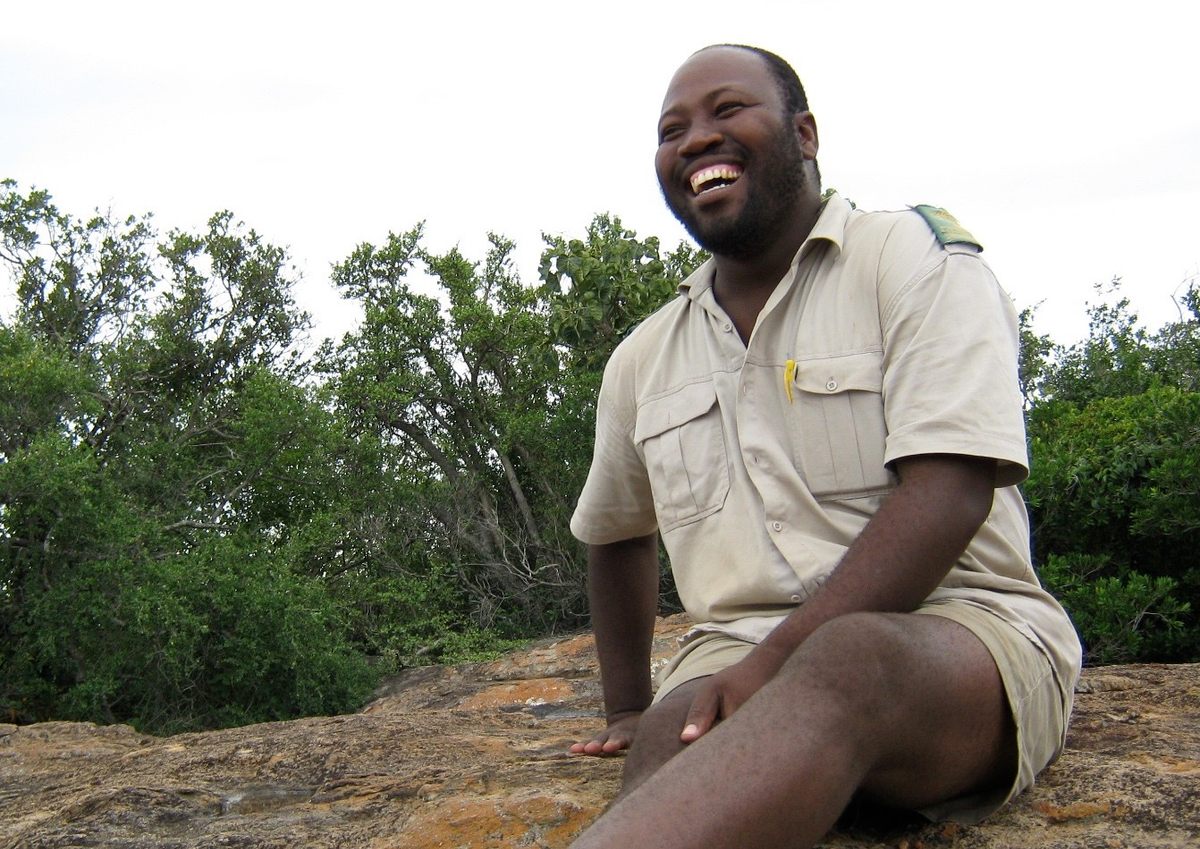 The transformative power of nature is a recurring theme in the book. What do you want readers to understand about it?
SM: It's healing and forgiveness. I lost my friend in the crocodile attack, from school, when I was young, and I grew up with that cloud of trauma in my heart, and I did not get healing until I came upon another scene where I found a crocodile eating a buffalo [and understood that crocodiles just need to eat]. And then I got healed. It's the healing that I kind of put on the table and say the book can provide to a person.
What would you say to someone who lives in a large city, and spends most of their time inside, about how they can connect with nature?
SM: It starts very small. It starts by taking care of the flowers in your home. It starts by looking up at the sky and embracing that cold wind. If you're walking along the lake, it starts by listening to the sound of the water, to the birds chittering. Just by removing the weeds in your garden, by watering the pots hanging in the windows of your flat. By seeing that, by giving life to that flower, you're already connected. It can be anything: The sound of wind, an old oak tree in a park. It starts like that, how you actually [attune] your senses towards the objects that you see.
What advice would you give someone hoping to travel to Imfolozi responsibly?
SM: There are travelers who just travel and go to a park or to a night club and that's it. Then there are travelers who go to a place and socialize with the people and create an impact with the people who are in that particular area. If you're traveling from Europe to Imfolozi, for example, and you buy some handicraft from the people around there, you are actually supporting that community, you are putting bread and butter on the table, sending children to school. And secondly, you are benefiting from the wilderness that is there in Zululand and has been cared for, for a long time, as a living wilderness. So that is a win-win situation.
People can travel as long as they do it mindfully, with an aim of enhancing the lives of the people that are surrounding the game reserves. Your heart sleeps well if you do something that you know means someone is going to bed with bread in the stomach. Your soul rests well. I think it's time to start doing more of those journeys that are more mindful, more enriching for the heart.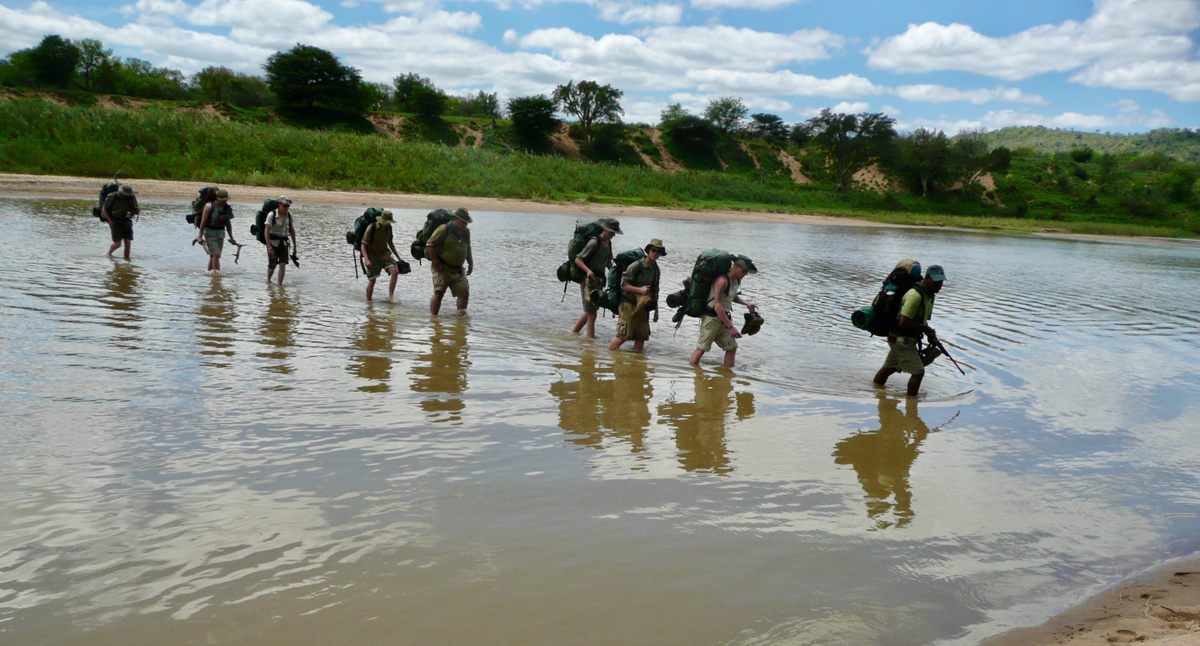 BP: What struck me with Sicelo on the very first trail we did is how important it is to just shake off a lot of our attitudes when we come into nature, to get rid of the sort of predatory attitude of wanting to find a particular species, or having certain expectations about the experience you're going to have.
It's not just being in nature, it's letting go of our human egos and our desire to manipulate our environment and to be the apex predator and be in control. Even when you're not hunting, but wanting to get that perfect photograph, or wanting to tell your friends how many animals you saw, or whatever it is, if you just let go of that, you immediately come into a different relationship with the life around you, and that is actually what really creates a connection, as Scielo says, whether it's an insect crawling on a potted plant in your flat or an elephant in Imfolozi.
This interview has been edited for clarity and length.