For Sale: The English Farmhouse That May Have Inspired 'Wuthering Heights'
Literary history is up for grabs, if you have the means.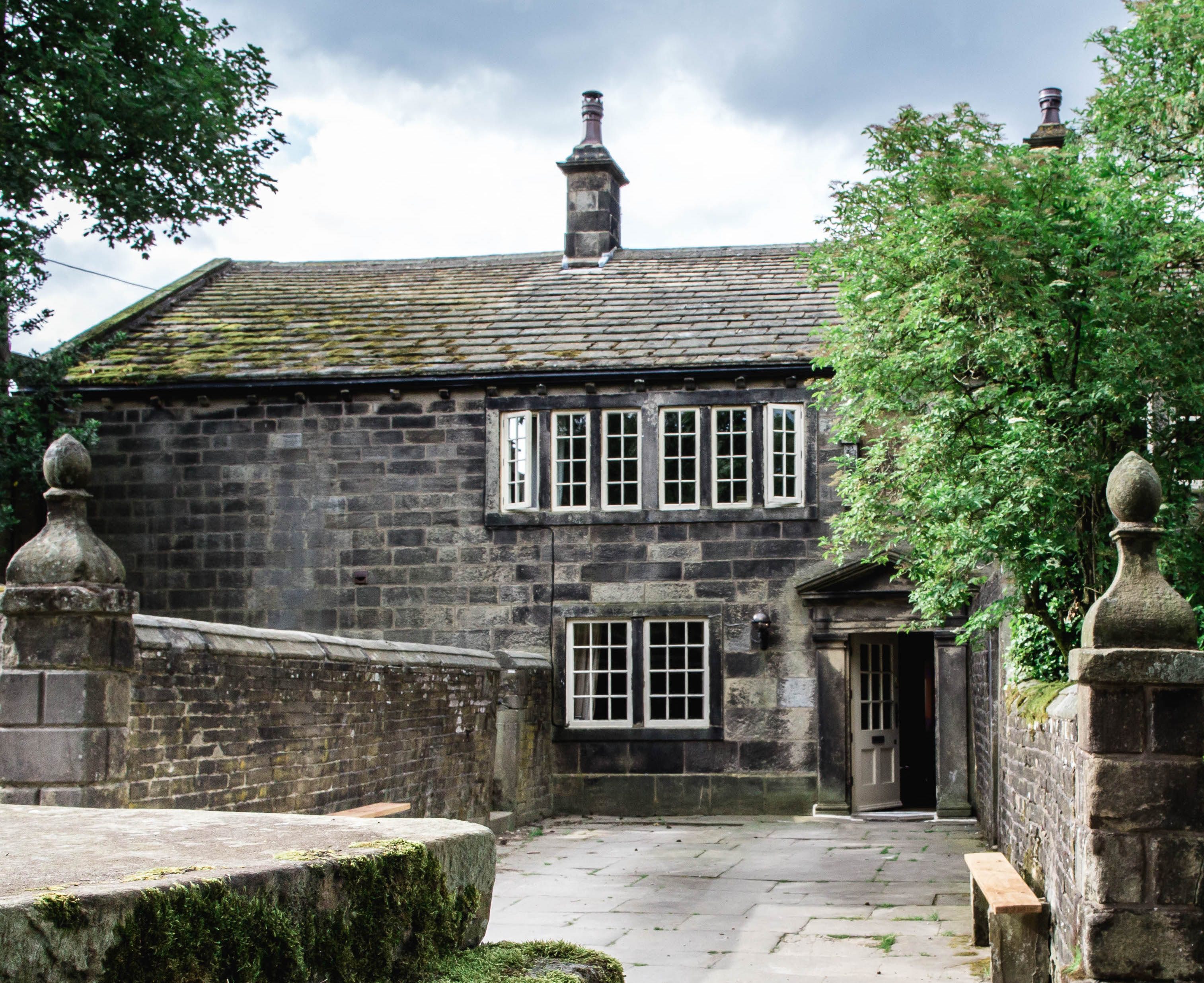 Emily Brontë's sole novel, published in 1847, largely takes place in two homes in the English countryside: Thrushcross Grange and Wuthering Heights. For centuries, literary enthusiasts around the world have speculated on the inspiration for the titular setting for this gothic-inspired tale, the remote farmhouse of the brooding Healthcliff. The architecture is described so precisely, the thinking goes, that it seems to be based more in reality than imagination. Ponden Hall, a farmhouse in West Yorkshire, England, bears a plaque above its front door that commemorates a grand renovation of the property in 1801—the same year in which Brontë's novel begins. Given the fact that Brontë and her sisters (Charlotte and Anne, both beloved writers as well) are known to have visited the home's library—it was then the largest private one in 19th-century Yorkshire—it has long been thought that Ponden Hall was a model for Emily's tale. Now, nearly 500 years after it was first built, the historic house is up for sale.
The family selling the property has owned it since June 1998, and has operated it as an award-winning bed-and-breakfast since then. Steve Brown, the homeowner, says that he and his wife came across Ponden Hall by chance, and didn't know it was for sale, or anything about its history until they saw the plaque. "We were immediately struck by the scale and its imposing presence," he says. "[And] we bemoaned the fact that houses such as these never seem to come on to the market and continued our walk."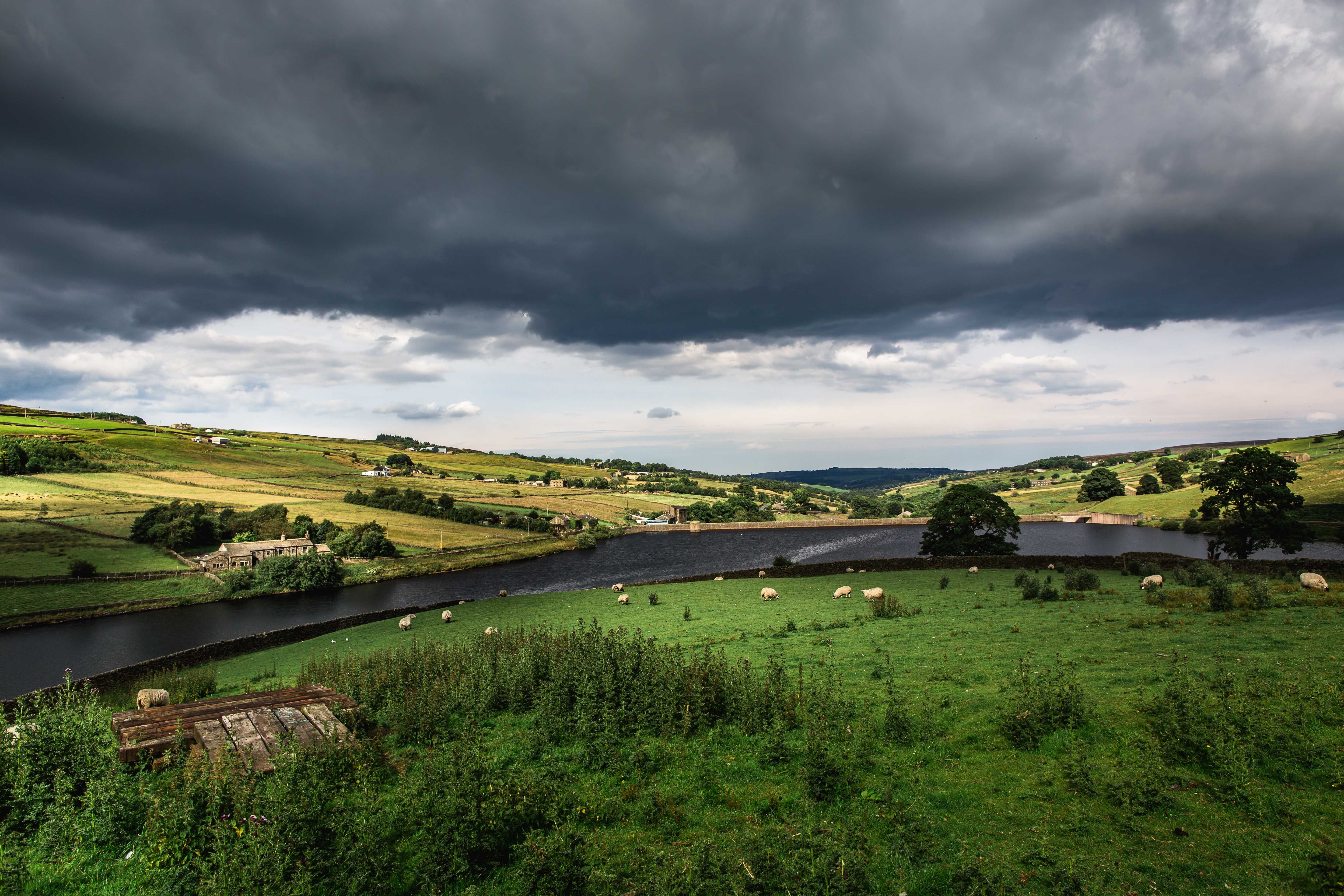 A mere three days later, a friend called to tell Brown and his wife, Julie Akhurst, that there was a brief, three-line advertisement in the newspaper giving notice that a house with deep connections to the Brontë sisters was for sale. "We made an appointment to view the house with no intent of buying it but were incredulous when we arrived at the front door, to find the house we had been admiring a few days earlier," Brown says. "The minute we crossed the threshold and walked down the long hallway, we were bowled over by the sheer substance of the house." The couple's predecessor had occupied Ponden Hall since 1975, and ran it as a hostel/bed-and-breakfast. Nine months later, Brown and Akhurst moved in.
Ponden Hall originally belonged to the wealthy Heaton family, along with a huge swath of land with several tenant farms, a corn mill, a brewery, two quarries, and a textile mill. The east end of the house dates back to 1541, and was incorporated into a larger structure in 1634. The 1801 renovation effectively combined all of the family's separate buildings into a "manorial, gentleman's residence befitting their status," Brown explains. That iteration of the house is the one that stands today.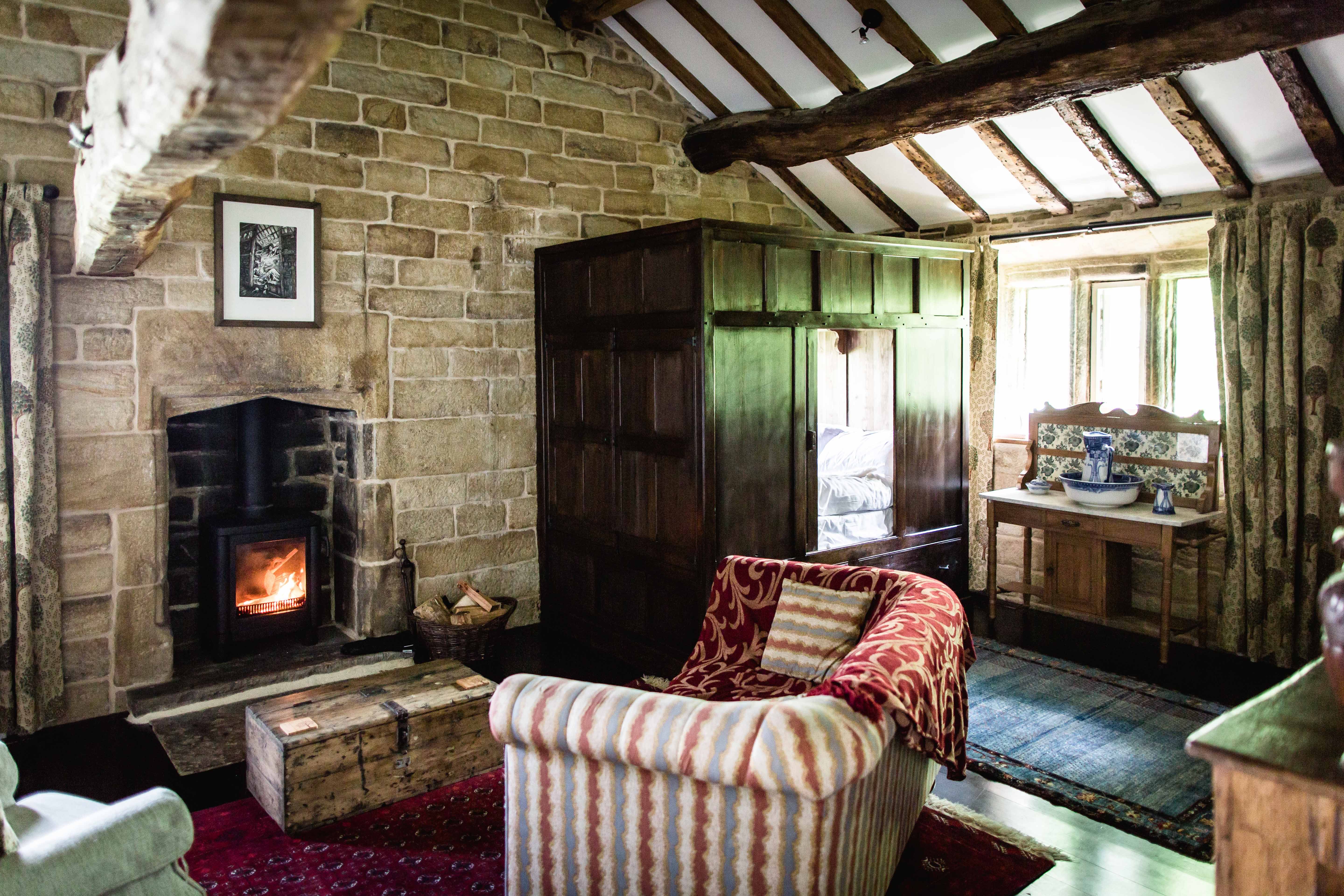 The manor library that Brontë frequented had an impressive collection of books, including an edition of Shakespeare's First Folio—the first publication of his plays, in 1623—of which only 228 copies are known to exist. Scholars have used a catalogue of the other books on the shelves to make suppositions about what might have influenced Emily's magnum opus. "It's incredible to think Emily would have sat here reading," Ackhurst told Jezebel. "There were gothic novels and books on necromancy and dark magic." The library held texts on law and local history, too.
Other connections between Ponden Hall and Wuthering Heights include the room called the Earnshaw Room (named later for a family in the story), which features a small window, much like one in the book (perhaps scratched at by a ghost). Also, William Davies, a man who had once been given a tour of Ponden Hall by Patrick Brontë (Emily's father), wrote: "On leaving the house we were taken across the moors to visit a waterfall which was a favourite haunt of the sisters … We then went on to an old manorial farm called 'Heaton's of Ponden,' which we were told was the original model of Wuthering Heights, which indeed corresponded in some measure to the description given in Emily Brontë's romance."
Over the 21 years Brown and Akhurst have operated the property, they have worked to honor its literary history. "We have always given free access to Brontë pilgrims from the day we moved in, allowing the Parsonage and Brontë Society to bring tours 'round," Brown says. "Julie also offered Cream Teas and Tours of Ponden Hall, aimed at local people who would have no need to stay, so that they, too, could enjoy the rich history on their doorsteps." The asking price for this historic, 5,000-square-foot home is £1,250,000.