Reflecting on the Cost of Conflict at France's Interactive WWI Museum
At Romagne 14-18, visitors are encouraged to touch and even rearrange the objects on display.
Surrounded by the Belgian border and the low-lying Vosges mountains, Meuse served as the multi-year front line between French and German armed forces during World War I, with the Voie Sacrée, an arterial route dubbed the Sacred Way, ferrying troops and supplies to the trenches.
In this battle-scarred region of northeastern France, the Great War has given rise to a cultural landscape marked by mourning. Now a full 100 years after the end of the war, the hushed, still sparsely populated department in Lorraine—equally famous for its namesake quiche—boasts monuments, memorials, and museums in dizzying numbers.
There are booming multimedia installations that mime the furor of battle, with shells whistling across projection screens and pixelated bursts of artillery, and gleaming, American-built neoclassical landmarks in which the losses of war are glossed with a veneer of patriotism.
And then there is Romagne 14-18.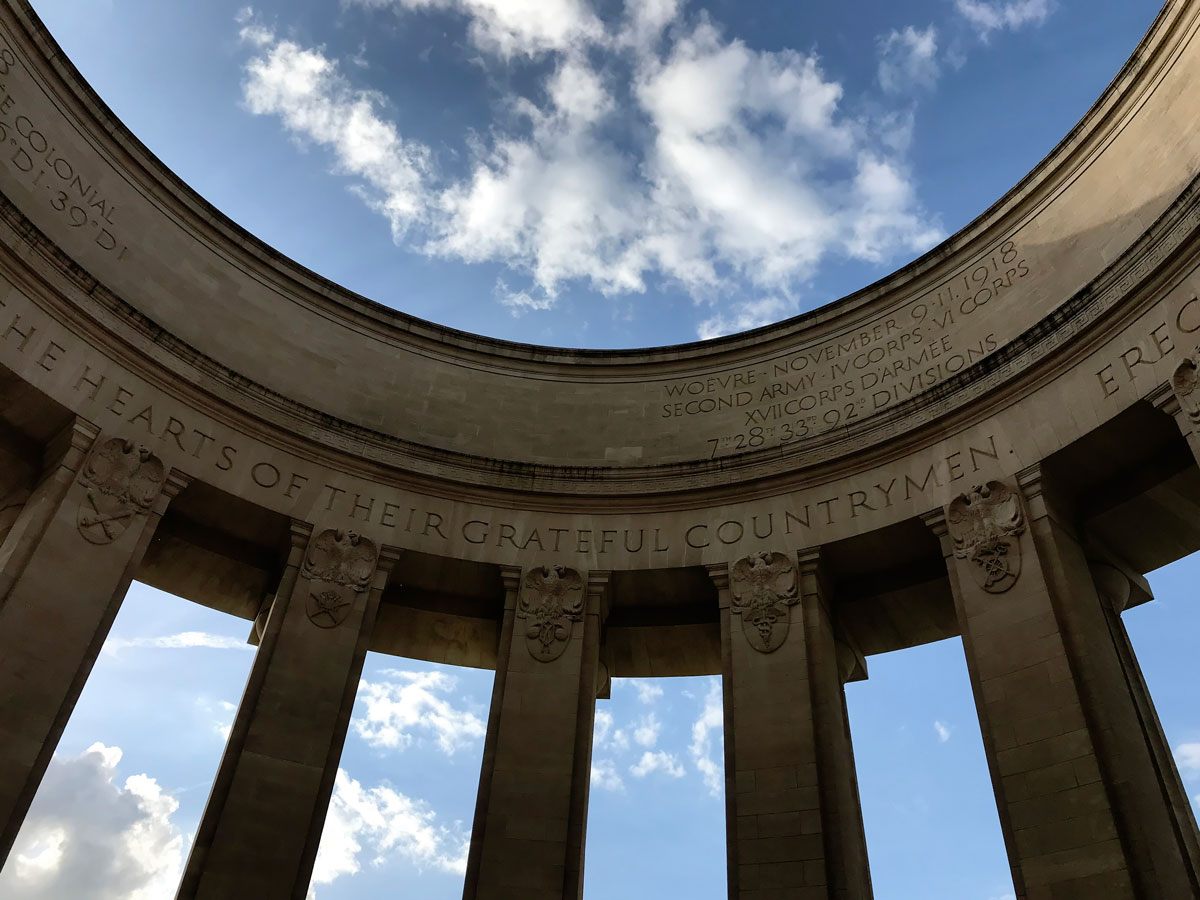 The multi-floor, relic-packed museum, which doubles as a sandwich bar, is hidden inside a barn in the tiny village of Romagne-sous-Montfaucon. Despite its unassuming location, it receives about 20,000 visitors a year, according to founder Jean Paul de Vries, among them several thousand regulars, including veterans.
Once inside, visitors will find a dimly lit trove of half-eroded artifacts, sprawled floor-to-ceiling in immersive tableaux and dilapidated mises-en-scène. In one corner, a beat-up wooden table has been laid with rusted, dust-covered dishes, and piteously fancied up with a few candle nubs. In another, prosthetic limbs and medical miscellany surround two battered stretchers. The effect of the cavernous installations is of something time-eaten but very much intact, like the mossy, ghostly remains of a shipwreck.
Originally from the Netherlands, de Vries, now 49, started collecting battle memorabilia as early as age six, when he and his family began visiting the Meuse region on annual camping trips. He scoured the countryside for relics, a lifelong fixation he likens to the "gold fever" experienced by prospectors during a gold rush. Romagne 14-18 serves as a surreal repository for the fruits of a lifetime spent scavenging, a practice that is generally discouraged for both reasons of safety and the integrity of the archaeological record.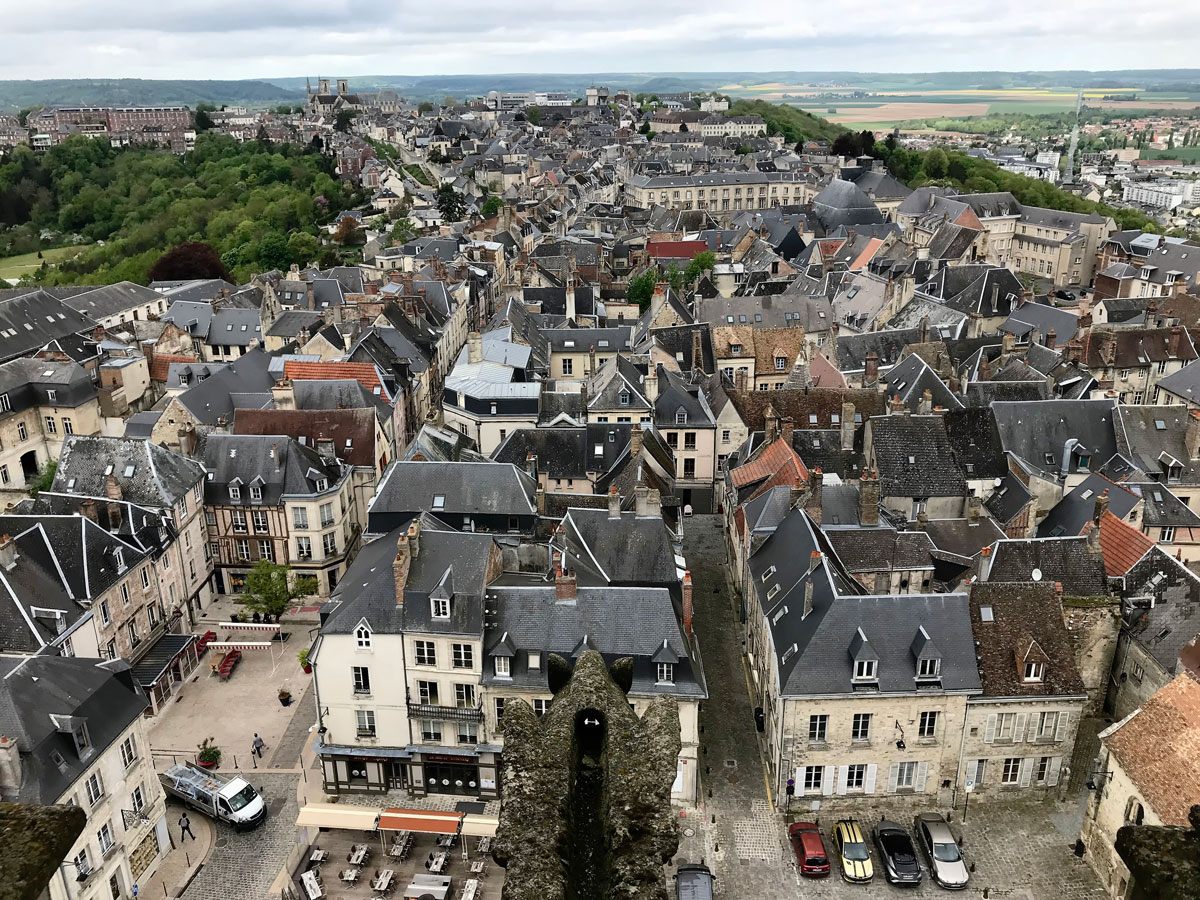 The 12-year-old war museum is really more of an anti-war anti-museum. In lieu of explanatory panels or contextualizing information—mainstays of the modern museum—the exhibit offers an unvarnished jumble, a purposefully unannotated and anarchic mess. Unlike most other institutions, visitors are encouraged to touch and even rearrange the objects on display.
"Things are not cleaned so you can still see they survived—they really lived," says de Vries. "I mark nothing. Because I want people to let their own imagination work."
The wreckage of the First World War is difficult to fathom, a litany of mind-boggling statistics: over 20 million soldiers and civilians dead and just as many wounded. This region of rural France was among the hardest hit, and its low population density is ongoing evidence of the forced depopulations that occurred as a result of war. Beneath a layer of bucolic charm—mustard-yellow rapeseed fields, turreted fairytale castles—lie deep battle scars.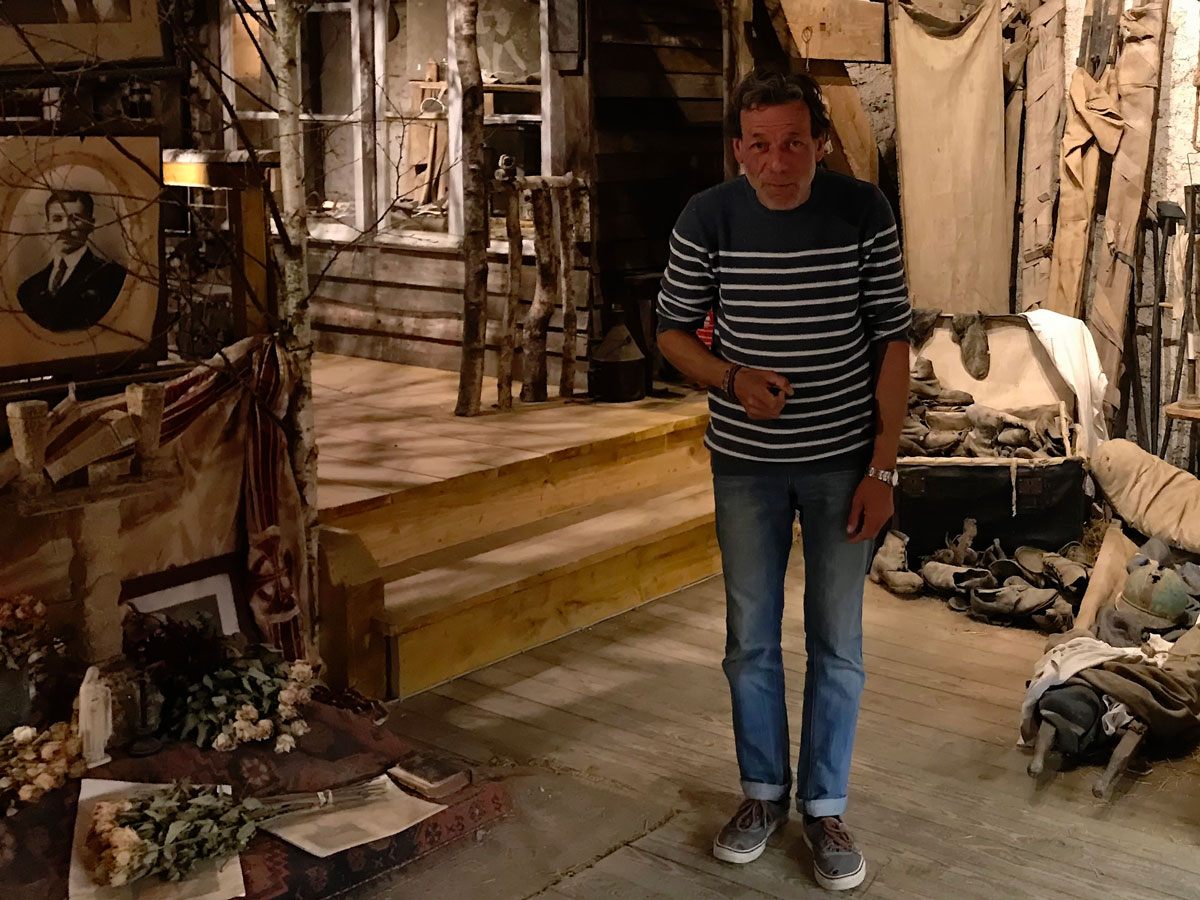 Trenches zigzag through the regrown forests. Battlefields have morphed into lunar-like landscapes, battered by a months-long barrage of shells. Guillaume Moizan, a professional tour guide who grew up in Argonne, has seen craters that descend 60 feet into the ground. Roadside plaques memorialize dozens of demolished villages. In one, the shell-splattered walls of a church still stand, but with thick grass covering the nave.
Between 500 and 800 tons of old military munitions are discovered each year in France. The use of metal detectors is strictly prohibited, and the forests are still littered with potentially explosive mines and grenades, making scavenging a risky pursuit. In 2007, a pair of deminers were killed in nearby Metz, and in 1981 a group of Alsacian school-children died handling a live mortar shell.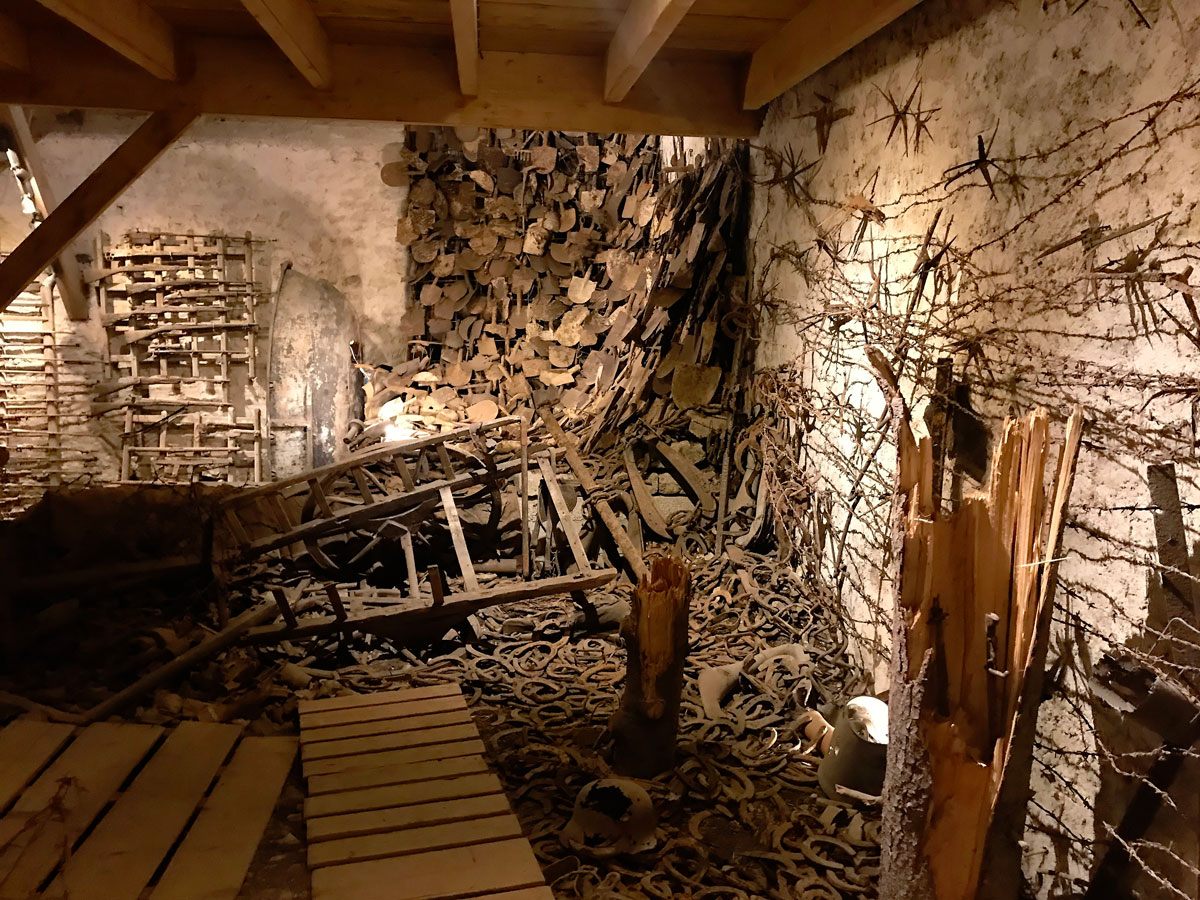 Simon Verdegem, a Belgian archaeologist specialized in WWI, cautions against unlicensed digs—because they might hurt the relics, too. "If an artifact is taken out of the battlefield without recording the context or location where it was found, it loses its value completely," he says. "The story behind the artifact is gone."
According to Moizan, the tour guide, there is another reason to leave relics scattered through the original landscapes. "It is interesting to me to have things still visible," he says. "I live there and can see remains every day." He leads about 150 visitors a year through the battlegrounds and the untouched Zone Rouge ("Red Zone"), where people can still spot weaponry, barbed wire, spoons, and tin cans of food.
"Although most people imagine war as fighting and offensives, in reality that's only 20 percent of the time. So finding items from daily life is very special," Moizan says. "We imagine the soldier stopping for a few minutes and eating something. And we wonder what happened next. Did he survive? Was it his last lunch or dinner?"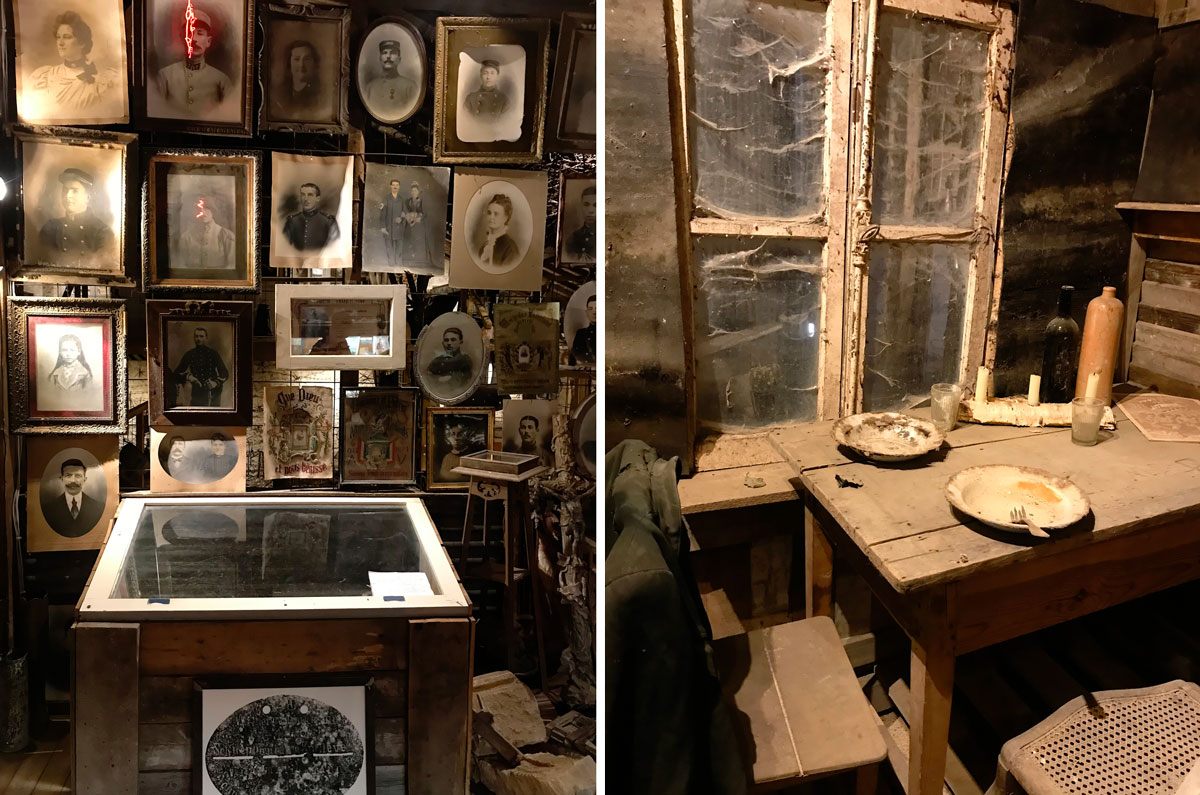 On my way to Romagne 14-18, I join Moizan on a short hike through the cratered forests of Saint Mihiel. Together we find a scrap of boot heel flattened into the gravel path. Then, on the edge of a small mound, I spot a sheen of dull metal, recognizable by its tapered base: a German bullet.
Immediately, I am hit with what the French cultural theorist Roland Barthes famously described as "punctum"—that piercing sense of ça a été, meaning "This has been." More than a translatable phrase, it's a feeling of immediacy that Romagne 14-18 revels in (and monetizes), cataloging the ghosts of battle through the objects left behind.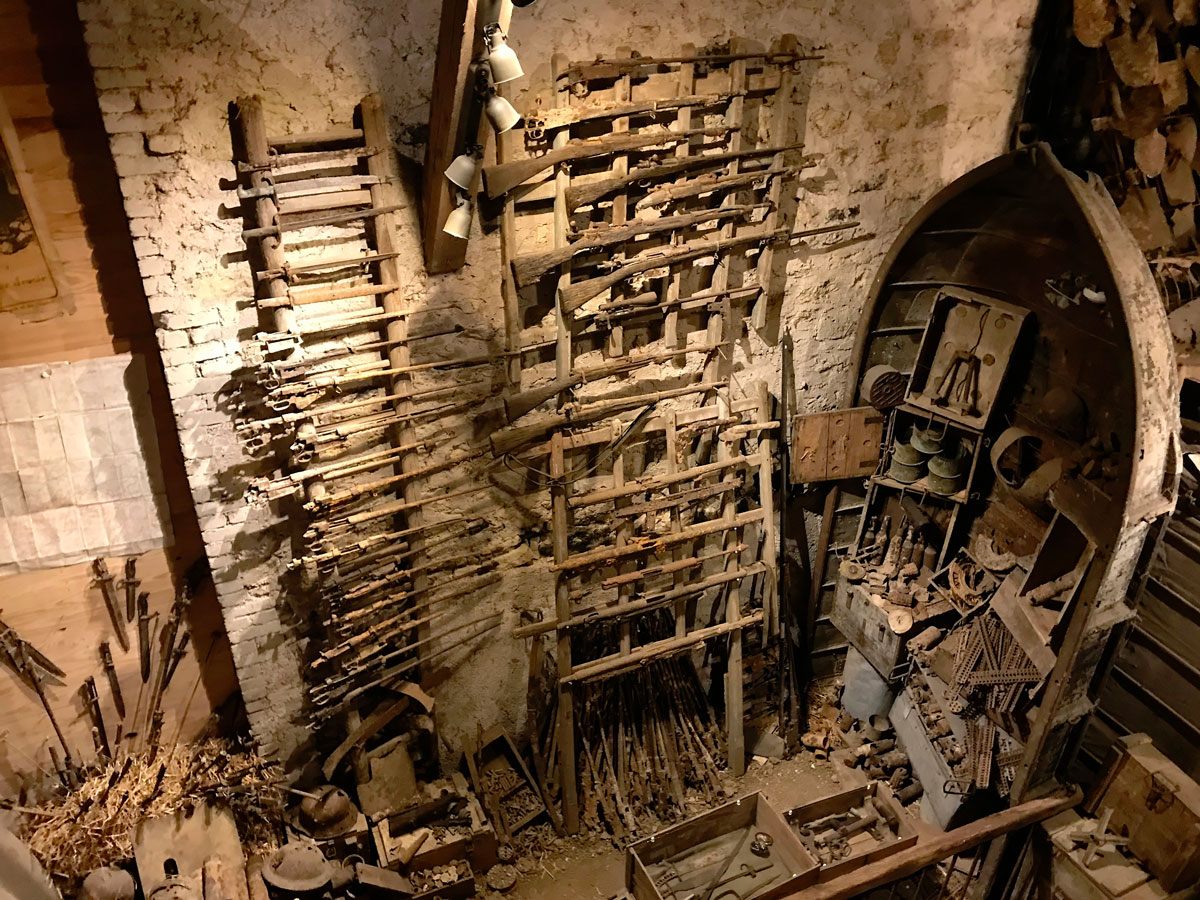 Later in the museum, the punctum sensation hits again as I pound the keys of a tangled scrap of metal, now only faintly reminiscent of a typewriter. In the summer, the odors of diesel and gunpowder emerge from the sun-baked barn, adding to the institution's evocative power.
"People get emotional in the summertime," says de Vries. "It's a very emotional museum."
The museum has a few analogues in the art world, like the Lebanese artist Lamia Joreige's "Object of War" series, which recasts the personal items of Beirut residents used during Lebanon's civil war as metonymies of conflict. After all, war is an attack on the sanctity of the everyday. Embedded in the relics of Romagne 14-18 is the curator's own distaste for battle. "I'm against war, I think it's senseless," says de Vries. "War is only for big enterprises. For them, it's okay. They need money. But it's normal humans like us that go into war."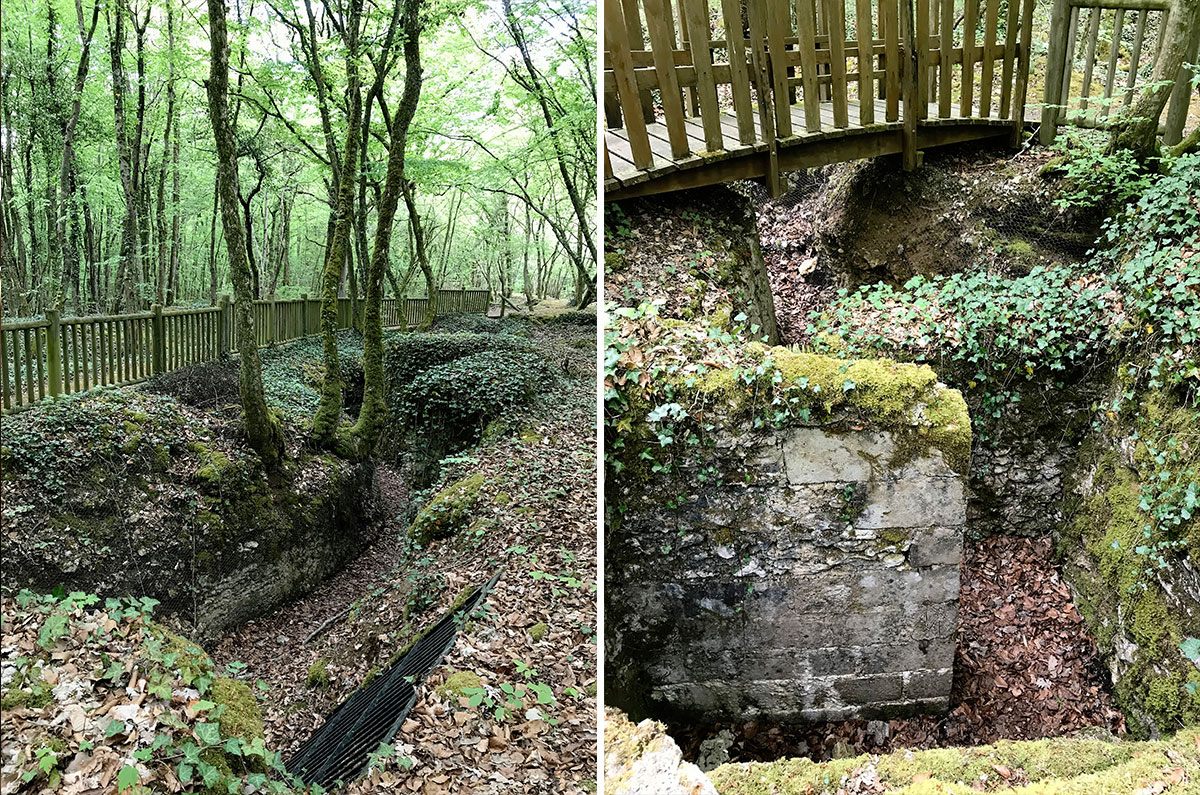 Last year, the Musée de l'Armée in Paris opened "The Life of a Soldier: From Ancient Rome to the Present," a temporary show that exhibited shoes, backpacks, and even lunch pails from thousands of years of military campaigns, humanizing soldiers by spotlighting the modest, everyday needs of the body.
According to Olivier Renaudeau, who co-curated the exhibit, these objects have mostly remained the same since antiquity, despite advances in military technology. The mental and physical conditions of conflict have also cut across historical divides. "The soldier of today has the same difficulties and exhaustion," says Renaudeau. "In reality, the everyday life of combatants hasn't changed."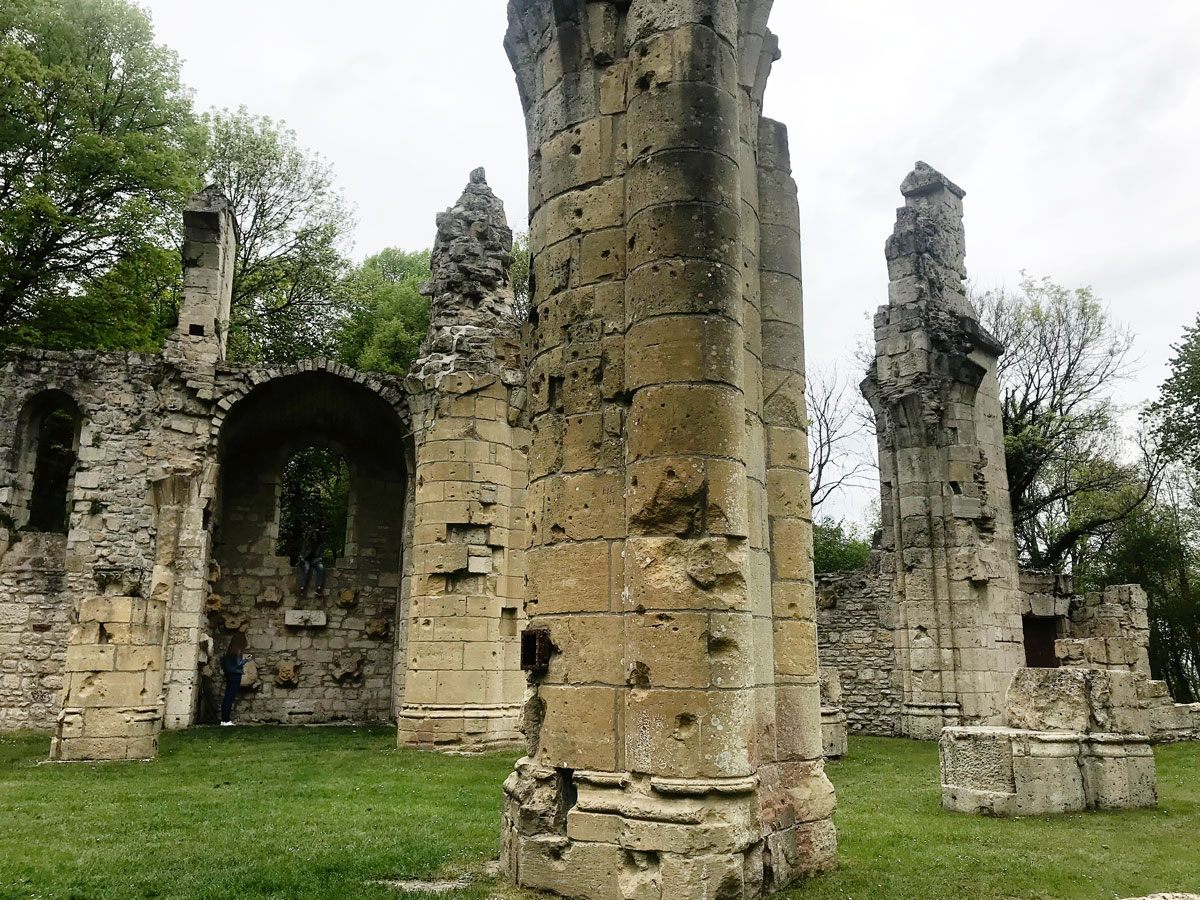 One of the goals of the exhibit, much like Romagne 14-18, was to remind visitors of the "humanity and proximity of soldiers," Renaudeau says. Echoing de Vries' rebuke of the political and economic structural forces that send people to battle, Renaudeau says he sought a way to make visitors "question the means and missions of the armies that they finance with their taxes."
In Romagne 14-18, it is the weary universality of the objects on display that offers the most poignant commentary—particularly within a department that in recent years has heavily favored France's ultra right-wing, anti-immigrant party, the National Front. Though particular to WWI, the ravaged relics of the museum—cobwebbed helmets, lines of sinewy shrapnel, corroded canteen cutlery—invite empathy for other rubbled, war-torn regions of the world. They recall the days when France, too, was devastated by conflict and displacement.