Amazing Ways to Visit Zealandia, Earth's Lost Eighth Continent
Eight places where you can explore the sunken landmass above water.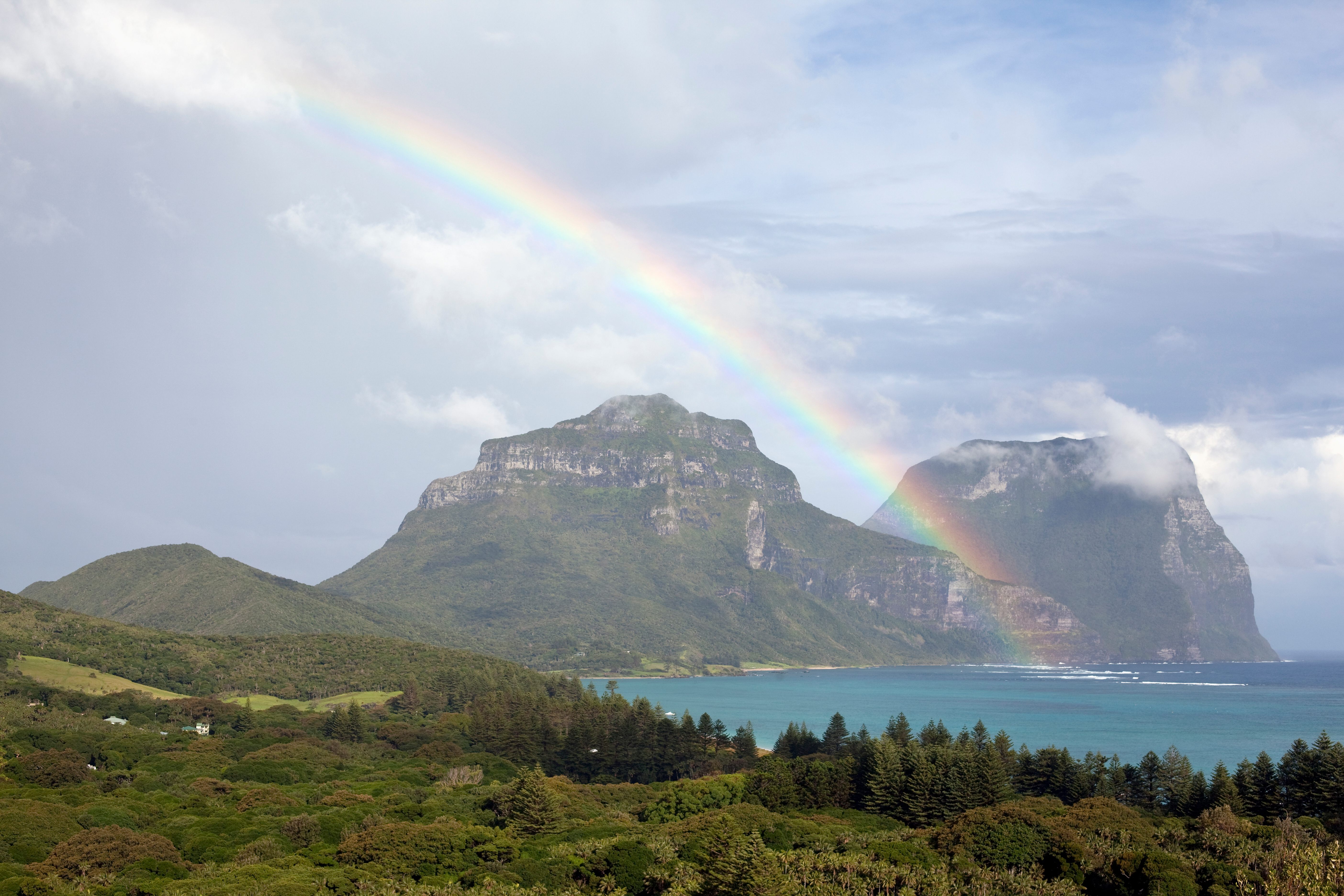 After nine weeks of poking, prodding, and drilling, a group of international scientists recently made waves when their research confirmed the existence of the lost continent of Zealandia. They unearthed its hidden history and revealed that the submerged terrain is the world's eighth continent, having sunk beneath the Pacific Ocean after breaking off from Australia millions of years ago.
Yet people have actually been exploring Zealandia for ages in the places where it peeks above the water, albeit unaware they were treading on a long-lost landmass. Even after most of Zealandia slipped beneath the sea, six percent of its land managed to remain above the surface. These places are currently home to approximately 5 million people.
New Zealand and its outlying islands make up a whopping 93 percent of Zealandia's total land area, including the continent's highest point, Aoraki (Mount Cook). But the towering peak isn't the only awe-inspiring Zealandia location worth visiting. Here are eight fascinating places you can visit to witness the wonder of Earth's rediscovered continent.
Milford Sound, New Zealand
When glaciers carved through the granite cliffs along the edge of the Tasman Sea, they created a magnificent waterway called Milford Sound. The water here is home to an abundance of unique flora and fauna. The remains of ancient clams are buried beneath the fjord's floor, and the world's largest population of black coral trees also lives under the water's surface. Visitors can take a boat ride through the watery wonder, where they may be accompanied by seals, dolphins, penguins, and even perhaps the occasional whale.
Waitomo, New Zealand
The depths of the caves in Waitomo, New Zealand, come alive with the blue-green glow of bioluminescent bugs. Riding atop an inflatable raft through the dark caverns is like floating within a surreal subterranean cosmos. Though the mass of twinkling lights looks almost otherworldly, it's actually just a bunch of fungus gnat larvae clinging to the rock walls. They use long strings of sticky mucus to attract and trap their food, and, subsequently, dazzle the tourists who pass through.
Wanaka, New Zealand
Much like the surviving lands of Zealandia, this stalwart tree refused to sink. It pierces through the surface of Lake Wanaka against the stunning backdrop of the Southern Alps. Called "the lone tree of Lake Wanaka," it's said to be among the most photographed trees in all of New Zealand. But it's actually a fairly secluded spot, accessed only by wandering off the beaten path.
Ohope, New Zealand
This small volcano is bursting with bright colors, despite its bland English name. Yellows, greens, teals, and reds paint the terrain, hidden beneath swirls of pearly smoke. Though the Māori called it "The Dramatic Volcano," the landscape earned its second name after Captain Cook sailed by in 1769 and found the island blanketed by white clouds. The Māori name is perhaps a bit more accurate: The small landmass is actually the tip of a much-larger submerged volcano, which still spews the colorful sulfur that adds to the island's rich palette.
Lord Howe Island, Australia
Lying 370 miles east of mainland Australia, this South Pacific island chooses to mark its time a bit differently. It's the only Daylight Savings Time-observing region in the world that switches its clocks forward by 30 minutes instead of a full hour. The governor, fueled by an unknown personal desire to briefly share a timezone with New South Wales, organized a referendum to set his unconventional time preference into law. In addition to its quirky way of keeping time, Lord Howe Island was also home to a century-long war against rats.
Ball's Pyramid, Australia
This barren sea spire is home to the world's rarest insect, the Lord Howe Island stick insect (also called "land lobsters" and "walking sausages"). They were believed to be extinct until 2001, when scientists found a colony of the elusive bugs living under a single bush about 100 feet up the otherwise entirely infertile islet. Somehow, a few of the weird wingless insects had been able to escape a rat-induced extinction on Lord Howe Island and made their way over 14 miles of open ocean to settle on the spiky rock.
Nepean Island, Australia
This tiny, uninhabited islet is just under half a mile from Norfolk Island, an Australian territory in the South Pacific. Yet unlike its neighbors, this chunk of land isn't the tip of a submerged volcano. It was actually formed by a mixture of sand blown from dunes and rock fragments, all glued together by dissolving limestone. Though many of the island's trees were felled by the European settlers of nearby Norfolk Island, the roughly 25-acre landmass is now a haven for locally endemic wildlife.
Waimangu, New Zealand
Zealandia, a lost wonder in itself, was home of another lost wonder once dubbed the "Eighth Wonder of the World." The famous Pink and White Terraces of New Zealand were a hot spot for British tourists during the Victorian era until they were annihilated in a cataclysmic volcanic eruption in 1886. Though the rose-tinted terraces were believed to be gone for good, recent research has suggested that some fragments are hidden within the waters of Lake Rotomahana, buried beneath layers of ash.