What We'll Do
In this 5-part lecture series, explore the foundations of holistic herbalism to connect more deeply with your body and the Earth.
Course Description
Join herbalist and environmental activist Vanessa Chakour for an introduction to holistic herbalism through the lens of the elements. Each session, we'll explore one of the five elements: earth, water, fire, air, and ether—along with the plants, practices, and principles tied to it. We'll ground ourselves with brief meditation before exploring our own relationships to these elements, situating them in the world around us and within our own bodies. We'll learn how to identify when they might exist in excess or deficiency in ourselves, and how to use herbs and practices toward a more harmonious balance. By the end of this course, our hope is that you leave with a deepened knowledge of the natural world and healing practices.
Syllabus at a Glance
There are five total sessions included in this purchase, each lasting for 1.5 hours on five consecutive Tuesdays beginning June 8.
Session 1 (Tuesday, 6/8, 7–8:30 PM ET): Earth: Stability, survival, and balance
Session 2 (Tuesday, 6/15, 7–8:30 PM ET): Water: Cleansing, creativity, and emotion
Session 3 (Tuesday, 6/22, 7–8:30 PM ET): Fire: Passion, creation, destruction
Session 4 (Tuesday, 6/29, 7–8:30 PM ET): Air: Connection and circulation
Session 5 (Tuesday, 7/6, 7–8:30 PM ET): Ether: Space, inner peace, and consciousness
Between Sessions
Outside of class, participants will be encouraged to participate in meditations as well as creative and reflective activities, many of which require engaging with outdoor spaces.
Pricing Options
We currently offer tiered ticket pricing in an effort to increase accessibility for all students, regardless of economic situation. Our lecture series are available at three ticket prices, with a limited number of no-pay spots available for students who could not otherwise participate. This model is intended to support a wider range of students as well as our instructors. To learn more about our tiered sliding scale pricing model, please visit our FAQ page.
Atlas Obscura Online Courses
Our online courses offer opportunities for participants to emerge with new skills, knowledge, connections, and perspectives through multi-session classes designed and taught by expert instructors. Courses can take one of two forms: Seminars are intimate, interactive classes—capped at nine to 25 students—exploring topics and crafts through discussion, workshops, assignments, and in-class activities. We also offer lecture series that can be attended live, or viewed via a recording that will be shared within 72 hours after each session airs. Class recordings for lecture series will be available with a temporary password for up to two weeks following the final session of the course.
To learn more about our current course offerings, please visit www.atlasobscura.com/online-courses.
For answers to commonly asked questions, check out our FAQ page here.
Where We'll Be
Once registered, you'll receive a confirmation email from Eventbrite that will provide access to the class meeting. Please save the confirmation email as you'll use it to access your course via Zoom on each scheduled date and time.
About Your Instructor
Vanessa Chakour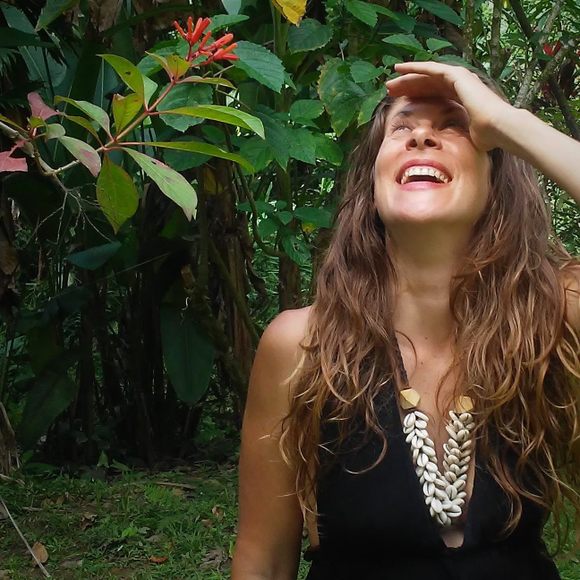 Vanessa Chakour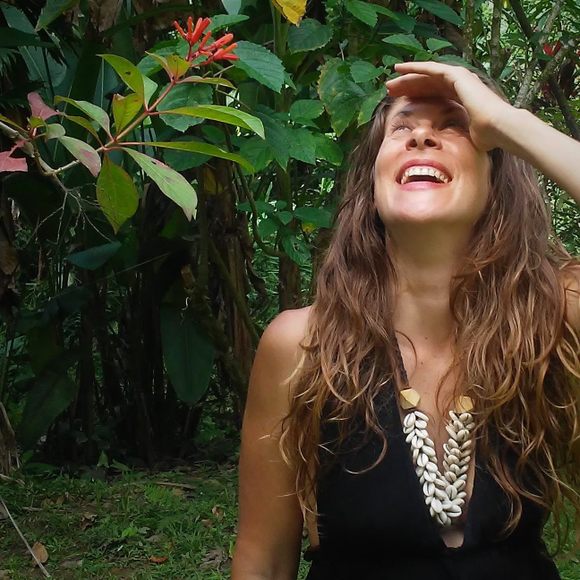 A visual artist, herbalist, holistic arts educator, former pro-boxer, and environmental activist, Vanessa Chakour's work is a dynamic blend of her vast personal experiences over the last two decades. Her unique approach is rooted in the belief that healing happens through reclaiming an intuitive connection to ourselves, the natural world, and our own "inner-wild." She is the founder of Sacred Warrior whose mission is to deepen relationships with ourselves and the environment.
Vanessa inspires personal relationships with the plants and animals around us and curates embodied experiences in her workshops, herbal apprenticeships, and rewilding retreats. She works in partnership with wildlife organizations such as the Wolf Conservation Center in New York, The Jaguar Rescue Center in Costa Rica, and Alladale Wilderness Reserve in the Scottish Highlands. A fierce defender and advocate of the land, Vanessa embodies the practices she teaches. She has spearheaded land-based education programs to inspire ecological awareness and land stewardship. She leads ongoing courses and workshops in NYC and throughout the Northeast and runs Rewilding Retreats in New York, Costa Rica, and in Scotland. Her upcoming book, Awakening Artemis: Deepening Intimacy with The Living Earth and Reclaiming Our Wild Nature, will be published December 2021 with Viking in the U.S., Penguin in the UK, and Ullstein Press in Germany. 
What Else You Should Know
This lecture series is designed so students can participate live or watch a recording after each session airs. Sessions will take place live over Zoom, with dedicated Q&A segments for students to ask questions via video or chat. Within 72 hours after each session airs, we will email all enrolled students a recording of the session, which they can watch using a temporary password for up to two weeks after the course concludes.
In most cases, instructors will use Google Classroom to communicate with students outside of class. While students aren't required to use Classroom, instructors will be using this platform to post resources, discussion questions, and assignments, when applicable.
We provide closed captioning for all of our courses, as well as transcripts upon request. Please reach out to us at experiences@atlasobscura.com if you have any questions, requests, or access needs.