Podcasting & the Art of the Interview With Hrishikesh Hirway of Song Exploder
3 sessions
$95 per person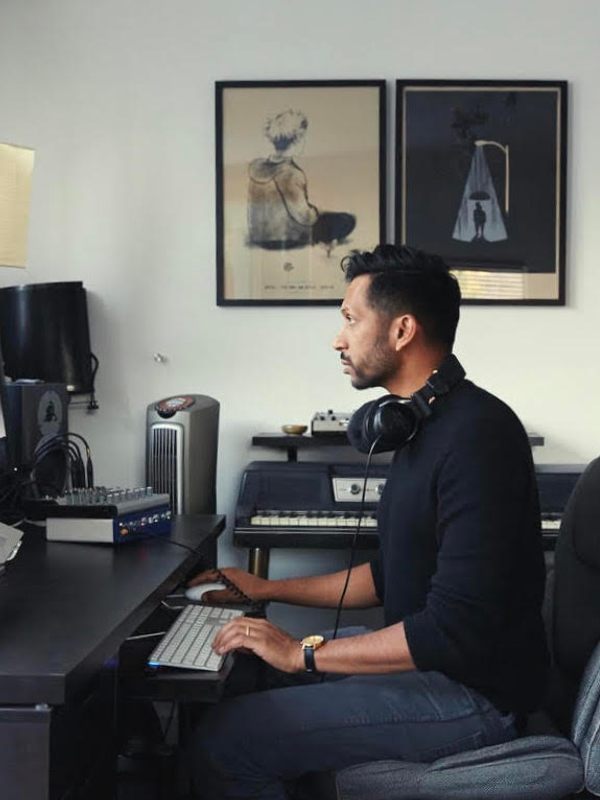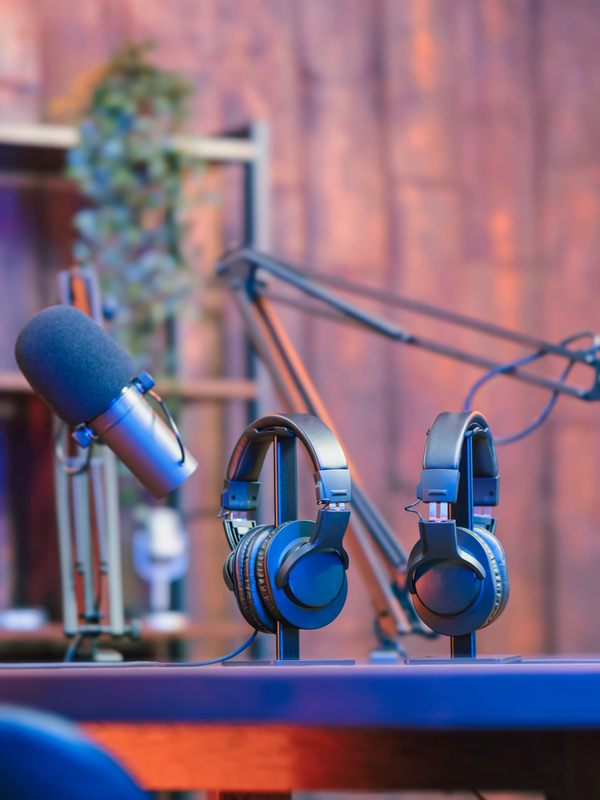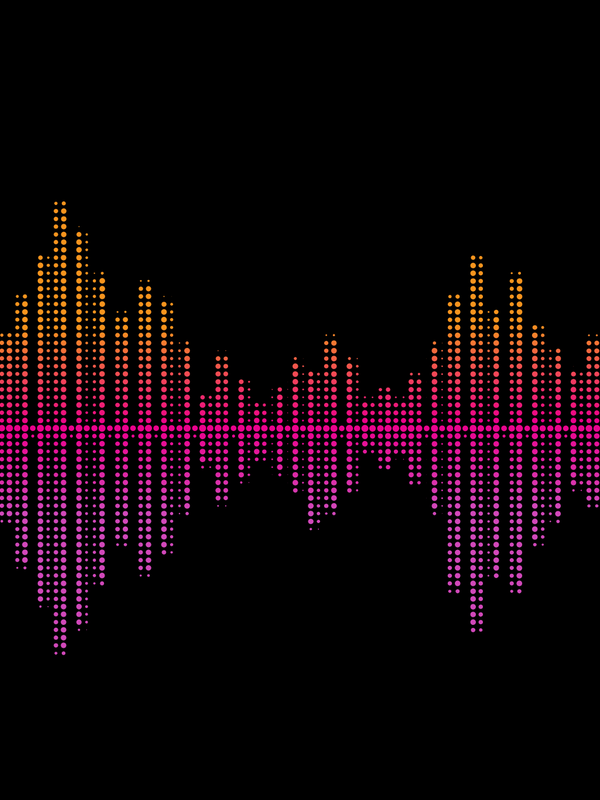 What We'll Do
This course has already started! However, you can still join if you'd like to (and we hope you will!). Students enrolling after the course start date and time (4 PM ET on Sunday, December 5) will have access to a recording of the first session (which will be emailed to participants within 72 hours) as well as the option to attend remaining sessions live. Please select the "Join Late" ticket type to enroll after the course has begun.
In this 3-part lecture series, learn to craft a compelling interview-based podcast—beginning with the art of listening as a means of having deeper conversations.
Course Description
Join Hrishikesh Hirway, the creator, host, and producer of award-winning music podcast Song Exploder, and learn how to craft a compelling interview-based podcast. In the same way Song Exploder moves through the story and artistic process behind a song, this course will break open the orchestration of a podcast from start to finish. We'll explore everything from preparing and conducting an interview to editing and presenting the podcast in its final form through a series of lectures, in-class demos, Q&A sessions, listening suggestions, and generative assignments to get you putting into practice what we cover in class.
Podcasts can make us lean in and listen closer, transporting us to a story, place, or moment of connection. And behind almost any immersive audio experience is a good conversation—a space where authentic and engaged sharing can happen. In this course, Hrishikesh will focus on listening as a means of deepening conversation, drawing from his experience interviewing guests from Solange to the co-founders of Instagram, to Björk, to Meek Mill, to Justin Trudeau, and beyond. By the end of our three weeks together, you'll not only have the tools to plan and produce an interview show of your own, but also an approach to listening and asking questions that can enrich conversations—both on and off the record. 
This class is for podcasters (and podcasters-to-be) of all levels, from those just starting out to professionals interested in stepping up their game. Seasoned hosts and producers interested in learning more about someone else's approach are welcome, too!
Syllabus At A Glance
There are three total sessions included in this purchase, lasting 1.5 hours each on consecutive Sundays beginning December 5.
Session 1 (Sunday, 12/5, 4–5:30 p.m. EST): Getting the Interview: Choosing your guest, preparing your conversation, and navigating the toughest parts of the interview
Session 2 (Sunday, 12/12, 4–5:30 p.m. EST): Editing, an Invisible Art: Sculpting an episode from your conversation
Session 3 (Sunday, 12/19, 4–5:30 p.m. EST): Hosting and Presenting: Bringing in elements from outside of your interview
Between Sessions
Outside of class, students will be encouraged to practice the steps outlined in class while recording an interview, editing, and piecing together an episode of their own.
Materials
This class will be equipment agnostic and will focus on storytelling more than specific gear. You can use a smart phone or computer to record an interview and free editing software to edit.
Pricing Options
We currently offer tiered ticket pricing in an effort to increase accessibility for all students, regardless of their economic situation. Our lecture series are available at three ticket prices, with a limited number of no-pay spots available for students who could not otherwise participate. This model is intended to support a wider range of students as well as our instructors. To learn more about our tiered sliding scale pricing model, please visit our FAQ page.
Atlas Obscura Online Courses
Our online courses offer opportunities for participants to emerge with new skills, knowledge, connections, and perspectives through multi-session classes designed and taught by expert instructors. Courses can take one of two forms: Seminars are intimate, interactive classes—capped at nine to 25 students—exploring topics and crafts through discussion, workshops, assignments, and in-class activities. We also offer lecture series that can be attended live, or viewed via a recording that will be shared within 72 hours after each session airs. Class recordings for lecture series will be available for up to two weeks following the final session of the course.
To learn more about our current course offerings, please visit www.atlasobscura.com/online-courses.
For answers to commonly asked questions, check out our FAQ page here.
Where We'll Be
Once registered, you'll receive a confirmation email from Eventbrite that will provide access to the class meeting. Please save the confirmation email as you'll use it to access your course via Zoom on each scheduled date and time.
About Your Instructor
Hrishikesh Hirway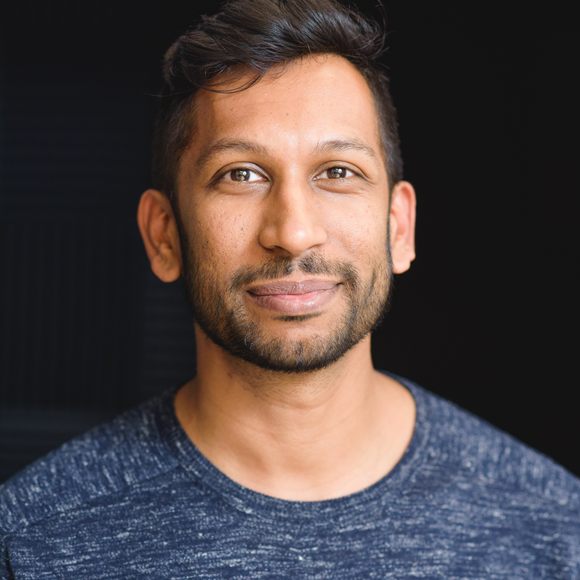 Hrishikesh Hirway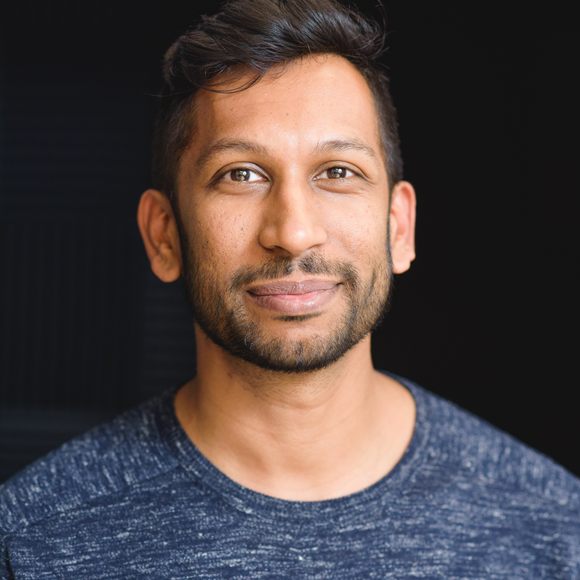 Hrishikesh Hirway is the host and creator of Song Exploder, an award-winning podcast and a Netflix original television series, where musicians break down the creative process behind their songs. Hrishikesh produced and co-hosted the award-winning podcasts Home Cooking with Samin Nosrat and The West Wing Weekly with Joshua Malina. He helped Google launch their first original podcast, and has executive produced original podcasts for Mailchimp. He's also a graphic designer, a singer and songwriter, and has composed original scores for film, television, and video games. Fast Company named him one of the Most Creative People in Business in 2021. He serves the Library of Congress as an advisor on digital strategy, and he gave a TED Talk on how to listen to people to connect more deeply with them and their stories.
What Else You Should Know
This lecture series is designed so students can participate live or watch a recording after each session airs. Sessions will take place live over Zoom, with dedicated Q&A segments for students to ask questions via video or chat. Within 72 hours after each session airs, we will email all enrolled students a recording of the session, which they can watch for up to two weeks after the course concludes.
In most cases, instructors will use Google Classroom to communicate with students outside of class. While students aren't required to use Google Classroom, instructors will be using this platform to post resources, discussion questions, and assignments, when applicable.
We provide closed captioning for all of our courses, as well as transcripts upon request. Please reach out to us at experiences@atlasobscura.com if you have any questions, requests, or access needs.