Taxidermy Techniques: A Special 3-Part Series With Allis Markham
3 sessions
$95 per person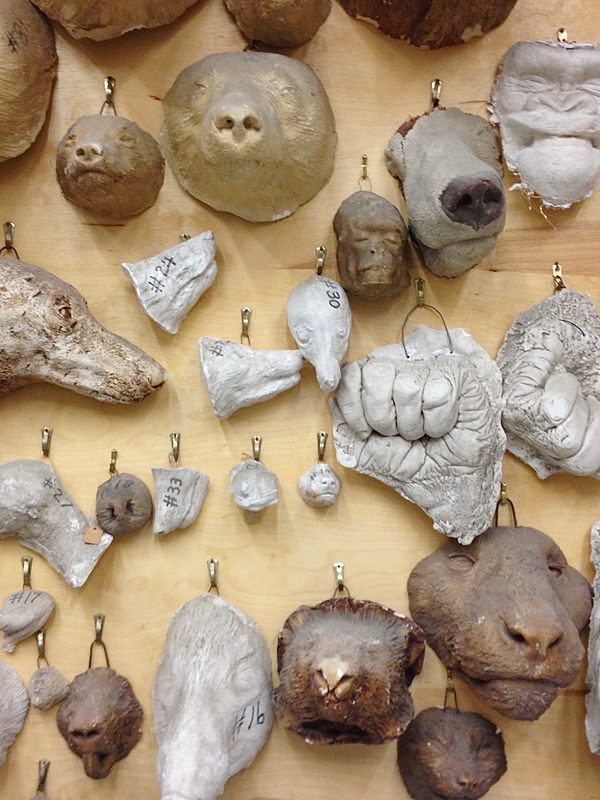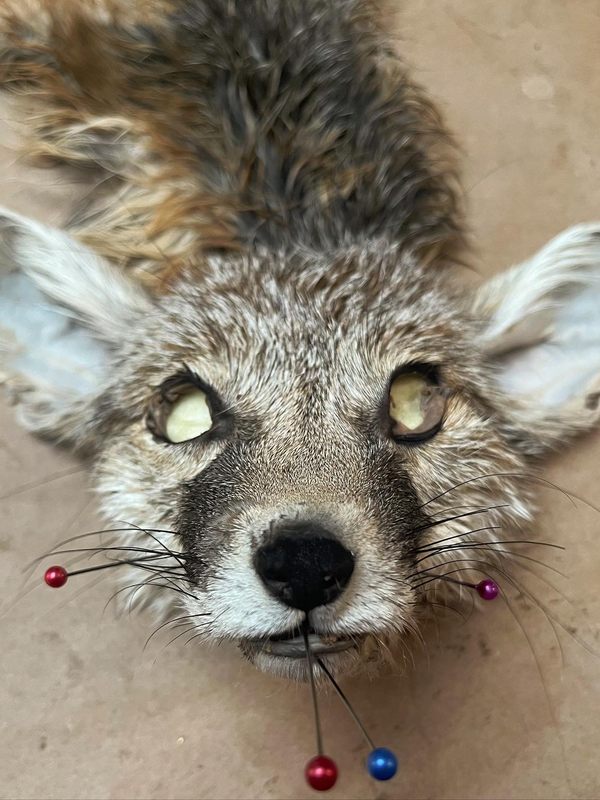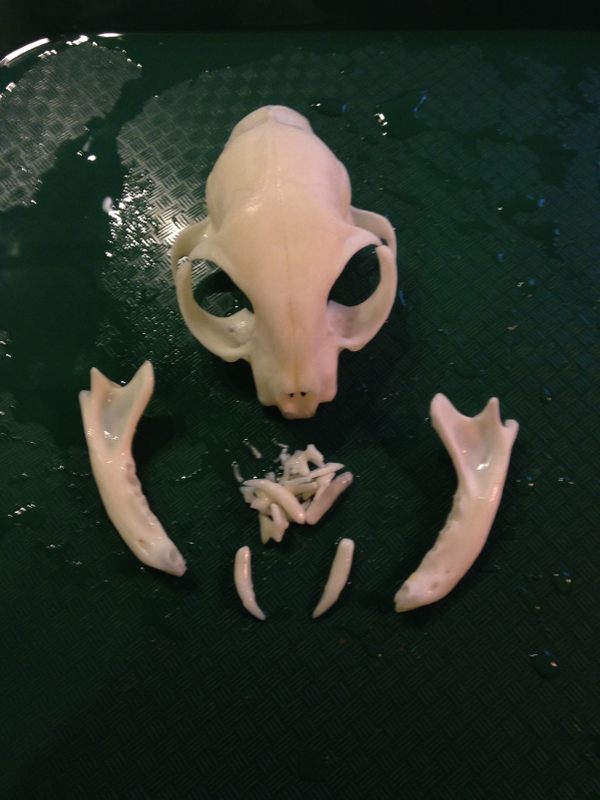 What We'll Do
This course has already started! However, you can still join if you'd like to (and we hope you will!). Students enrolling after the course start date and time will have access to a recording of the first session (which will be emailed to participants within 72 hours) as well as the option to attend remaining sessions live. Please select the "Join Late" ticket type to enroll after the course has begun.
In this 3-part lecture series, join taxidermist Allis Markham for step-by-step training you won't find anywhere else focusing on three distinct techniques used by museum professionals.
Course Description
While this class is designed for taxidermists of all experience levels, it can serve as the next step for those who took Allis' previous courses.
Bringing the dead to life takes skill, technique, and lots of practice. In this special series focused on three critical elements of creating professional-quality taxidermy, award-winning nassologist Allis Markham will walk us through techniques used by the world's top taxidermists. We'll start at the head, covering how to create accurate animal death masks from start to finish. Then we'll look at skinning and tanning, making incisions, fleshing, and salting, before spending our final session on skull cleaning and articulating. By the end of this course, you'll not only have the foundations for doing museum-level work, but also a lifetime of access to resources and class recordings so you can work up to some of the more advanced techniques over time. These techniques aren't currently being taught in person, and aren't available anywhere else online.
Syllabus at a Glance
This course includes three total sessions, each lasting for 2 hours on three Thursdays beginning June 15.
Session 1 (Thursday, 6/15, 7:30–9:30 PM ET) | The Face of Death: Creating Animal Death Masks
Death masks are not only beautiful on their own; they also create an invaluable 3D reference for sculpting and creating taxidermy head forms. For any custom taxidermy piece, good death masks are critical for anatomical accuracy. In this session, we'll create an alginate head mold, plaster cast, silicon mold, and polyurethane head form that can be altered for use as a taxidermy head form. This technique allows taxidermists to create mounts that are accurate to that exact specimen. 
Session 2 (Thursday, 6/22, 7:30–9:30 PM ET) | Skin Deep: Basic Mammal Skinning & Tanning 
In this session, we'll cover museum-preferred methods of skinning and prepping mammals for taxidermy. This session will train you on measuring the specimen, making incisions, scalpel techniques, skinning methods, technical facial skinning, opening ears, splitting the nose/eyes/lips, fleshing and salting.
Session 3 (Thursday, 6/29, 7:30–9:30 PM ET) | Brush Up Your Skulls: Cleaning & Articulating Animal Skulls
Skulls are staples of cabinets of curiosity around the world—as well as helpful educational tools for museums and other institutions. But they can be hard to clean if you don't happen to have a colony of fleshing-eating beetles on hand. In our final session, we'll learn the Natural History Museum of LA's technique of cleaning skulls in a home environment or studio, as well as the art of coloring the skull, and articulating bones disconnected by tissue loss. This session will also take viewers through the process of tanning skins with the formula used at the Natural History Museum of Los Angeles.
Course Materials
Students will receive course resources and additional materials two weeks before the first session (or upon purchase if enrolled fewer than two weeks prior to the start date). These, along with recordings of each session, will be available for download.
Students may download recordings to keep in perpetuity under signed conditions that they will not be shared, publicly posted, or distributed in any way. These courses support Allis, her business, and her staff. 
Pricing Options
This course is available at three ticket prices. This tiered pricing model is designed to increase access for a wider range of students as well as to support our instructors. In addition to tiered tickets, we offer a limited number of no-pay spots for students who would not otherwise be able to take this course. No-pay spots are selected via a randomized drawing two weeks before each section begins. For more information and to apply for a no-pay spot, please click here. To learn more about our pricing model and randomized selection process for no-pay spots, please visit our FAQ page.
Community Guidelines for Students
Please take a moment to review our community guidelines for students, which aim to share our classroom ethos and help set the stage for the best possible learning experience.
Atlas Obscura Online Courses
Atlas Obscura Courses offer opportunities for participants to emerge with new skills, knowledge, connections, and perspectives through multi-session classes designed and taught by expert instructors. To learn more about our current course offerings, please visit www.atlasobscura.com/online-courses. For answers to commonly asked questions, check out our FAQ page here.
Founded in 2009, Atlas Obscura created the definitive community-driven guide to incredible places across the planet and is now an award-winning company that shares the world's hidden wonders in person and online.
Where We'll Be
Once registered, you'll receive a confirmation email from Eventbrite that will provide access to each class meeting. Please save the confirmation email as you'll use it to access all sessions of your course via Zoom.
About Your Instructor
Allis Markham
Allis Markham
Allis Markham is an award-winning taxidermist/nassologist based in Los Angeles, California. She was named Third in the World at the 2017 World Taxidermy Championships and was the 2018 California Champion, receiving Judges' Choice Best of Show, People's Choice, and the Artisan Award from the United Taxidermist Association.
More recently, Allis has focused on museum work and public education, and taught the only taxidermy course in the country in recent years at Occidental College. She's worked with institutions such as the Natural History Museum of Santa Barbara, Moore Lab of Zoology, The Huntington Library, The Frost Museum of Science, Colorado State University, and The Getty. Additionally, she's created commissions for Gucci, The Nomad Hotel, EB Florals, and television shows such as Bates Motel. Allis has also been featured in numerous publications such as The New York Times, The Washington Post, the cover of LA Weekly, and more. You can also watch the critically acclaimed documentary STUFFED, which followed her for several years, or listen to her episode of Ologies.
What Else You Should Know
This lecture series is designed so students can participate live or watch a recording of each session, after it airs, at a time that is convenient for them. Sessions will take place live over Zoom, with dedicated Q&A segments for students to ask questions via video or chat. Within 72 hours after each session meets, students will receive access to a recording of the live session, which students may download recordings to keep in perpetuity under signed conditions that they will not be shared, publicly posted, or distributed in any way. These courses support Allis, her business, and her staff. 
Instructors may use Google Classroom to communicate with students outside of class. While students aren't required to use Google Classroom, instructors may use this platform to post resources, discussion questions, or assignments. This platform also offers a space for students to connect with one another about course material between sessions.
We provide closed captioning for all of our courses and can share transcripts upon request. Please reach out to us at experiences@atlasobscura.com if you have any questions, requests, or accessibility needs.