What We'll Do
In this four-part seminar, learn how to craft a compact travel journal out of an old book and stack of envelopes.
Course Description
Over the course of four weeks, learn how to transform a stack of Kraft envelopes and a hardcover book you're not planning to read into a one-of-a-kind, compact travel journal. Book artist and educator Bel Mills will walk you through the process from start to finish—beginning with an overview of the book upcycling process, cutting and stitching, all the way through to creating a final button closure to keep your journal secure. We'll be using the crown binding method created by Hedi Kyle, modified by stitching in signatures and using envelopes for pages. By the end of our time together, you'll have a brand new (old) journal with text-weight paper for writing or doodling, heavy paper for mounting photos, and pockets for stashing found treasures. You'll also come away from this class with new bookmaking skills that you can apply to future projects.
No prior experience is required for this course. However, it's recommended that students have some experience cutting paper (or fabric) with a ruler and craft knife.
Syllabus at a Glance
This course includes four total sessions, each lasting 2 hours on four consecutive Tuesdays beginning November 29.
Session 1 (Tuesday, 11/29, 7–9:00 PM ET)| Turning Old Books Into New Books
We'll explore what transforming an old book into a new one looks like and entails, and begin converting our cover and cutting spine paper to size.
Session 2 (Tuesday, 12/6, 7–9:00 PM ET)| Making the Text Block
What can be made into a book? We'll discuss paper grain, practice folding techniques, then fold our Kraft envelopes and insert them in the spine of our books. 
Session 3 (Tuesday, 12/13, 7–9:00 PM ET)| Creating Signatures and Assembling the Text Block
We'll create signatures with cards and filler paper, punch and clip our signatures, punch the spine, and sew our signatures into the envelopes.
Session 4 (Tuesday, 12/20, 7–9:00 PM ET)| Pages, Meet Cover
We'll attach the ribbons to the spine, create closure, attach our covers—then wrap up with a Q&A and opportunity to share our work. 
Between Sessions
Outside of class, students will be encouraged to practice techniques on their own or wrap up any work not finished in class to prepare for the next session. 
Course Materials 
Students should plan to bring the following materials to class:
Old book (min 6.5" x 5"0)
1" Glue Brush (cheap paint brush)                      
Scissors         
Cutting Mat (12" x 18" minimum)           
Metal Ruler, 18" with cork backing          
Copy Paper (for folding practice)
Weight (small book, smartphone)       
Kraft Envelopes, 6 measuring 6" x 9"            
Filler Paper (preferably 6 sheets of 9x12 drawing paper, or 12 sheets of your preferred 8.5" x 11" text weight paper)
Blank Note Cards, 6 (no larger than 4.5"x6") OR 6 pieces of cardstock, measuring 8.5"x6" 
Small envelopes, 3 (4.5"x6" max)
Waxed linen thread OR Embroidery Floss OR thick thread
Large Needle 
Bone Folder (substitute  plastic spoon or marker)
Awl  
Cardstock (1 sheet)
PVA Glue (Elmer's acceptable)
Elastic Cord OR twine OR string 
Button about 1" diameter (1, or 2 if you don't have  metal eyelets) 
1 Metal Eyelet (3/16" or 1/8") and eyelet setter OR Second Button
1 Sheet of Wax Paper and a Heavy Book
Ribbon 1/2" wide, about 10 inches long (optional)
Double-sided tape (preferably Scor-Tape)
Gift wrapping tape
6 paperclips 
Fine grit sandpaper, small square
3 strips of cardstock that coordinate with old book cover measuring 8.5" x 2.5"
(Note: You can find a bookbinding kit that includes waxed thread, a needle, a bone folder, and an awl here.) 
Pricing Options
In addition to full-price tickets, a limited number of no-pay spots are available for this course. Please note that these tickets are reserved for those who would not otherwise be able to take this course and who expect to attend all sessions. No-pay spots are distributed via a randomized drawing two weeks before each course begins. For more information and to apply for a no-pay spot, please click here. To learn more about our pricing model and randomized selection process for no-pay spots, please visit our FAQ page. 
Community Guidelines for Students
Please take a moment to review our community guidelines for students, which aim to share our classroom ethos and help set the stage for the best possible learning experience.
Atlas Obscura Online Courses
Atlas Obscura Courses offer opportunities for participants to emerge with new skills, knowledge, connections, and perspectives through multi-session classes designed and taught by expert instructors. To learn more about our current course offerings, please visit www.atlasobscura.com/online-courses. For answers to commonly asked questions, check out our FAQ page here.
Founded in 2009, Atlas Obscura created the definitive community-driven guide to incredible places across the planet and is now an award-winning company that shares the world's hidden wonders in person and online.
About Your Instructor
Bel Mills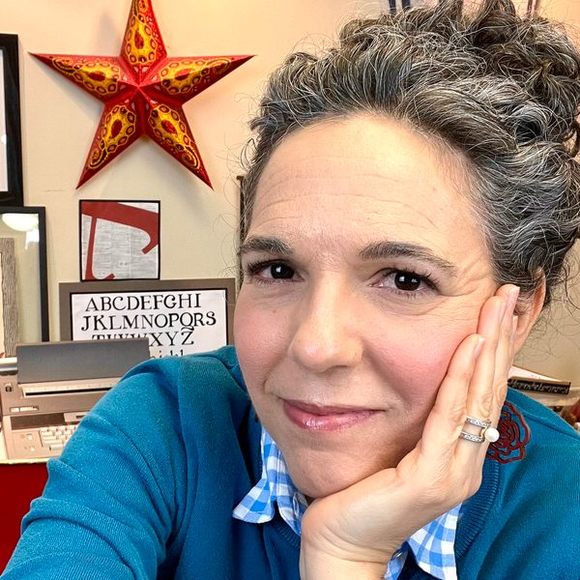 Bel Mills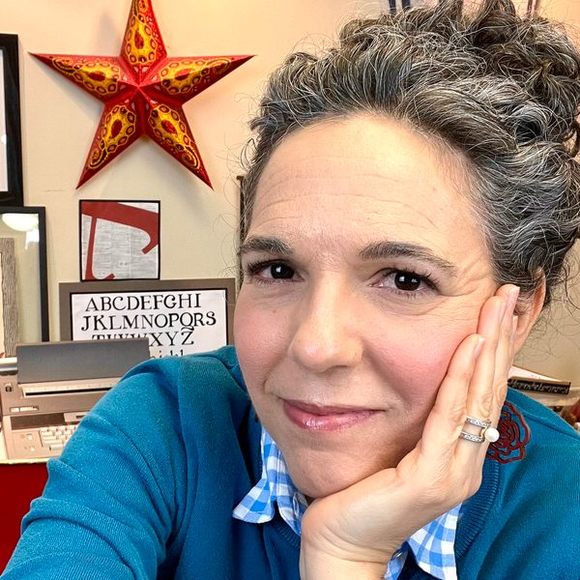 Bel Mills is a book artist and book-arts teacher inspired by second-hand, vintage and commonplace paper. At Scrap Paper Circus, her home studio outside Washington DC, she uses old books, cardboard boxes, envelopes and office supplies to create one-of-a-kind journals and collaged artist books. Bel believes second-hand paper frees an artist from worry about mistakes and allows experimentation without the fear of "ruining" precious materials. This outlook infuses her books with a feeling of possibility, whimsy and delight. Students leave her classes with clever, personalized journals that are fun to make and a joy to use. You can find more of Bel's work at her website, scrappapercircus.com, as well as on Instagram @scrap_paper_circus and Facebook @scrappapercircus.