18 Unforgettable Stairways That Are a Step Above
Atlas Obscura readers shared the most remarkable collections of risers and treads that they've ever encountered.
Stairs are good for cardio. They're perfect for avoiding the wait for a slow elevator. And they can be marvels of architectural beauty and wonder. From grand, public thoroughfares such as the Yerevan Cascade in Armenia, to baroque, organic passages such as those in Portugal's Livraria Lello bookstore, stairways bring with them a sense of movement, accomplishment, even triumph—even when you're going down them. All over the world there are incredible staircases just waiting to be discovered, so we recently asked the readers in our Community Forum to tell us about the most amazing staircases they'd ever encountered. The results are wondrous.
Check out some of our favorite submissions below, and if you have an incredible example of your own, head over to the forums and keep the conversation going.
---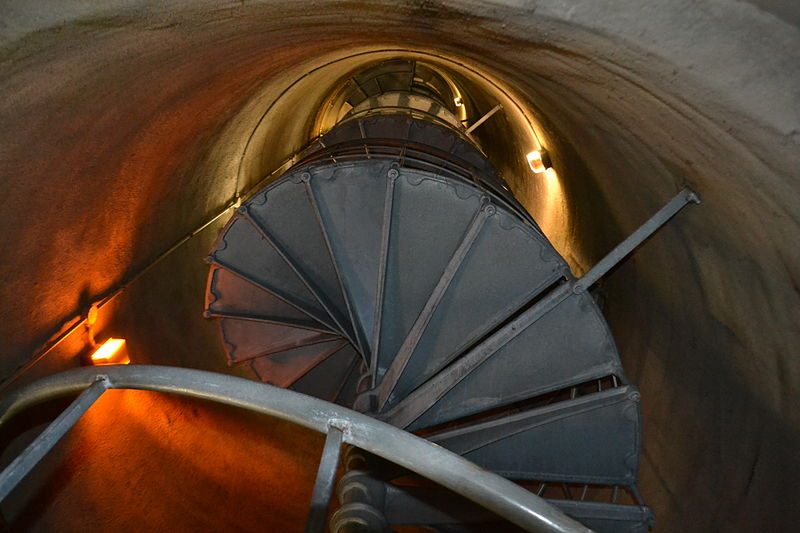 Astoria, Oregon
"The spiral staircase leading to the top of the 125-foot-tall, 1926 Astoria Column in Astoria, Oregon." — val
---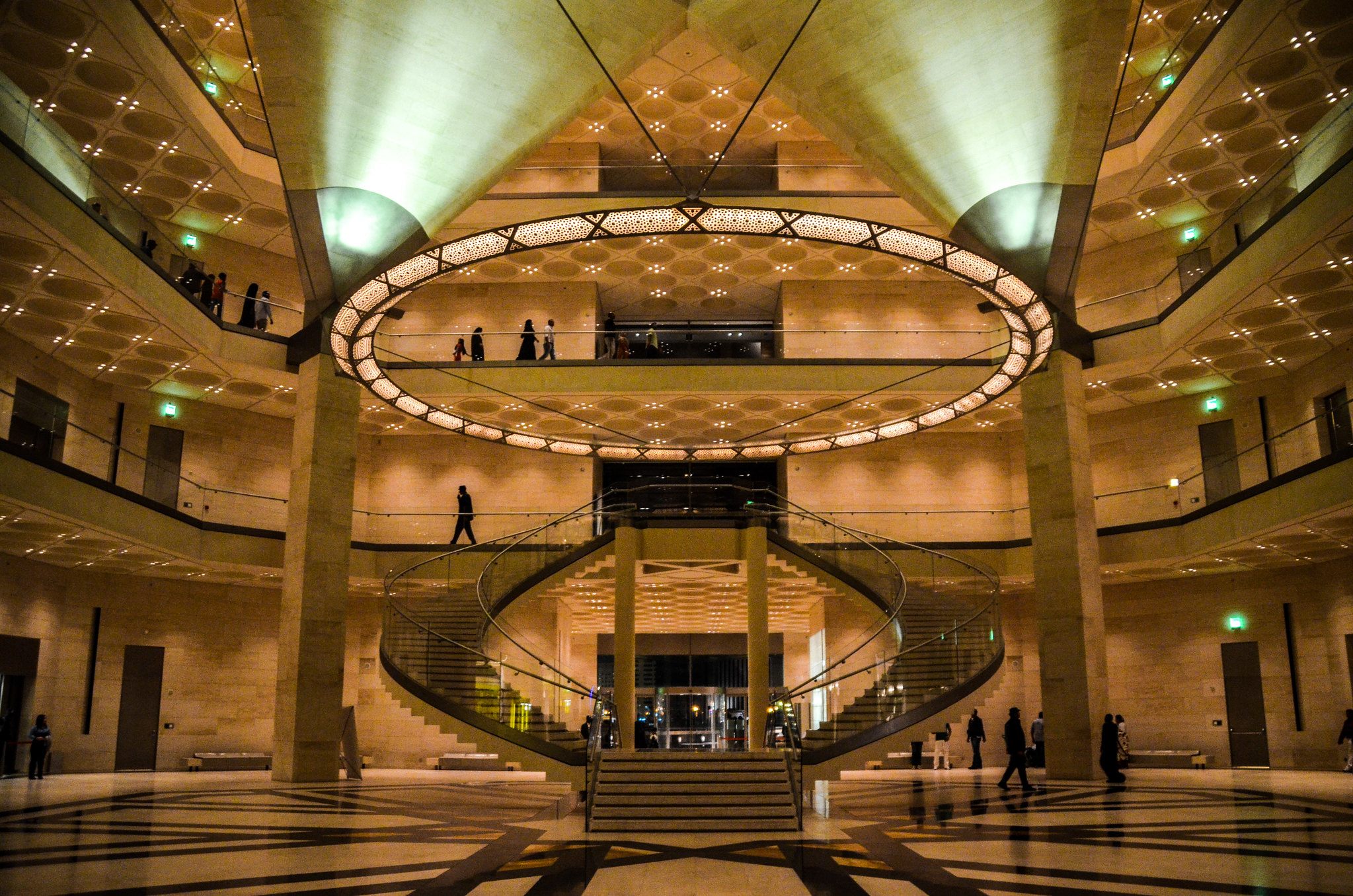 Museum of Islamic Art
Doha, Qatar
"Inside the Museum of Islamic Art in Doha, Qatar. R.I.P. the remarkable designer/architect I.M. Pei who just recently passed." — mnml
---
Liège-Guillemins Railway Station
Liège, Belgium
"A train station in Liege, Belgium. Or the Death Star. I can't remember which?" — mnml
---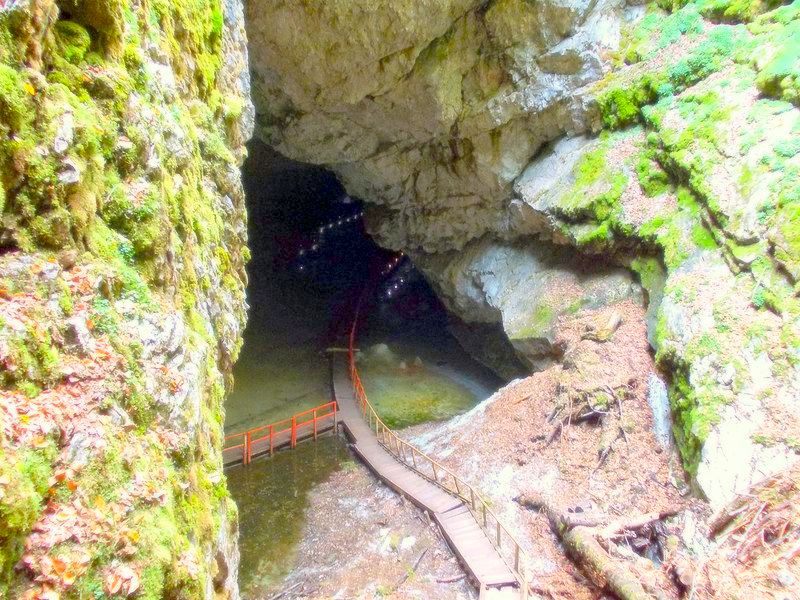 Scărișoara Cave
Apuseni Mountains, Romania
"These steps leading to some kind of underground glacier in Romania." — phneuromancer
---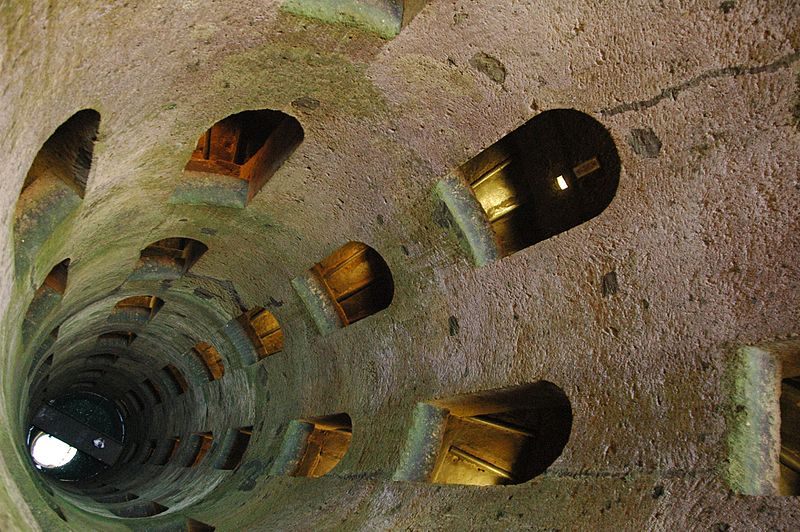 Orvieto, Italy
"The staircase at the Pozzo di San Patrizio in Orvieto, Italy. This is a double helix staircase built of brick. The double helix means that people don't bump into each other as they get water. This well gave Orvieto a strategic advantage when under siege—by digging this deep well inside the town, they assured a water supply." — Pinball_and_Lobster
---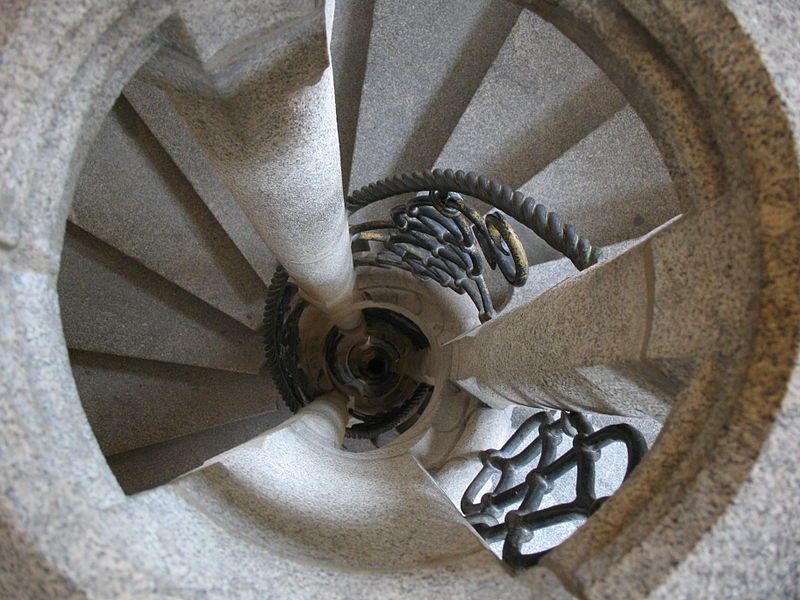 Neue Rathaus
Munich, Germany
"I found myself wandering around Munich's Neue Rathaus. Lots of cool little mysterious staircases." — tralfamadore
---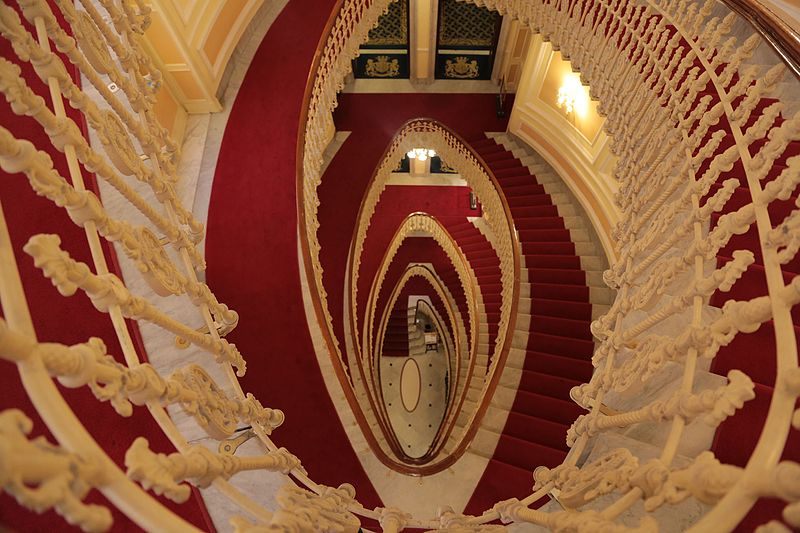 Hotel Bristol Palace
Genoa, Italy
— Asta
---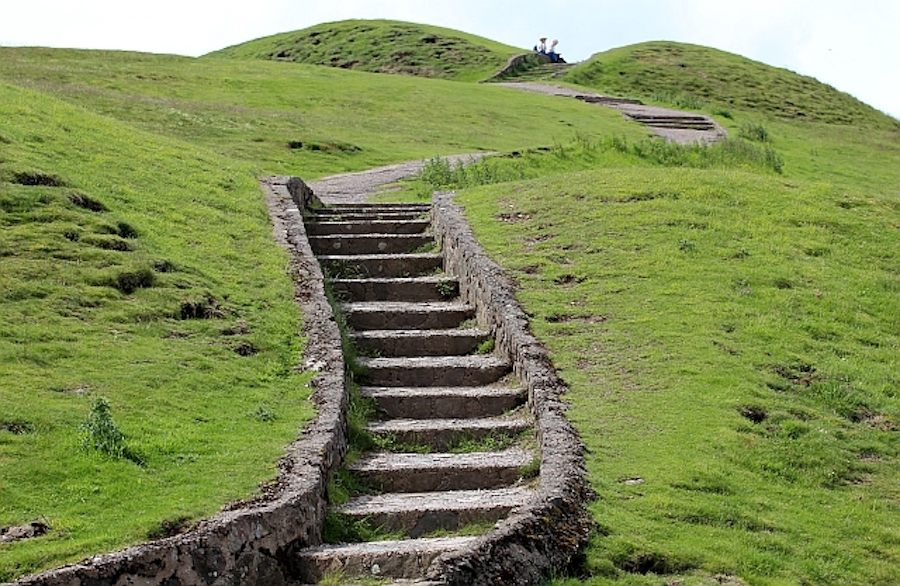 Herefordshire Beacon
Malvern Hills, United Kingdom
"Glorious walk up to the Malvern Hills in the United Kingdom." — cornockers
---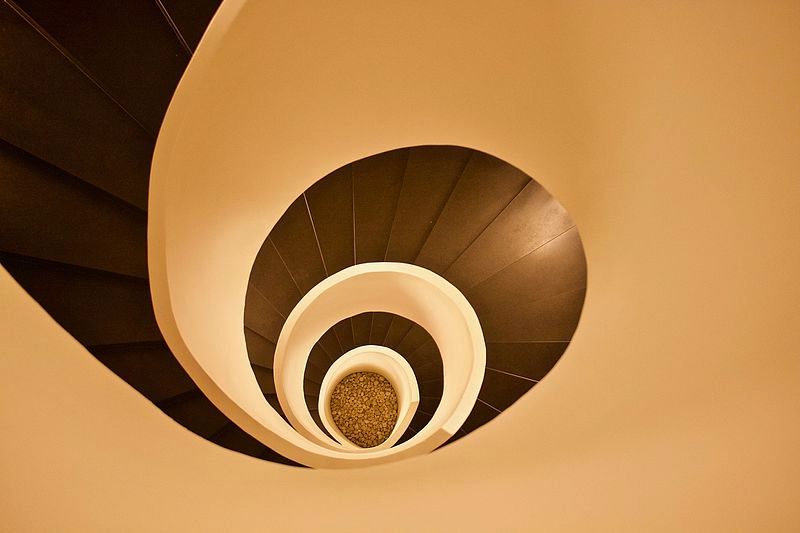 Gran Hotel Domine Bilbao
Bilbao, Spain
"This stairway is at one of my favorite hotels, Gran Hotel Domine Bilbao, which is directly across from the amazing Guggenheim." — randysfo
---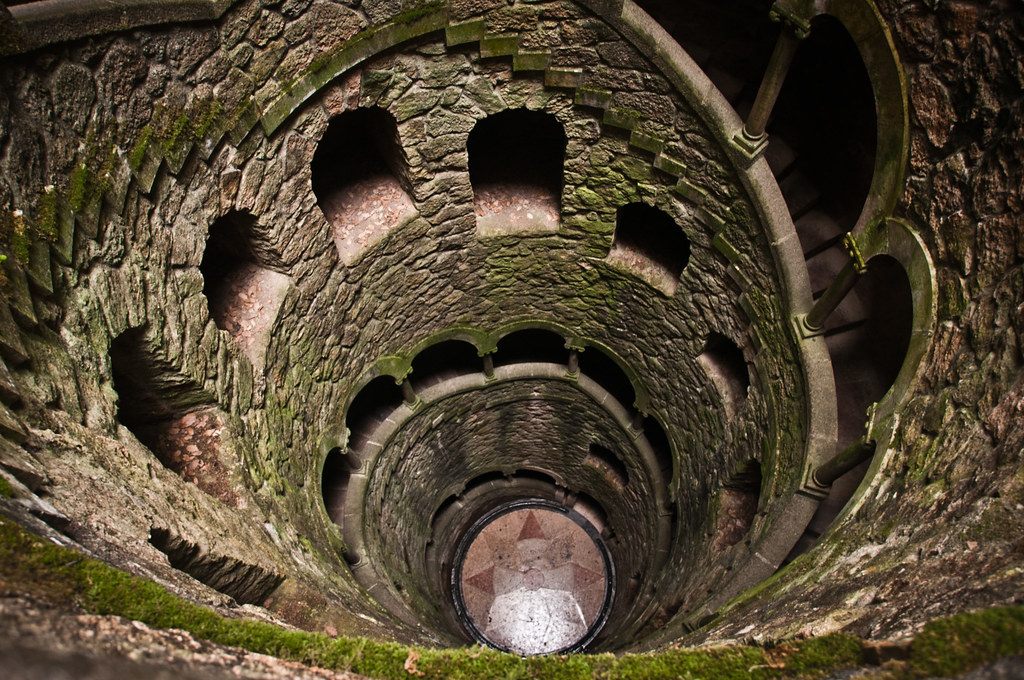 Sintra, Portugal
"Very hard to get a great shot of this staircase. It goes down into the ground like a well. Definitely worth seeing this and all of Regaleira house and grounds." — calico
---
Fineview Steps
Pittsburgh, Pennsylvania
"These are the Fineview Steps on the north side of Pittsburgh (north of the Allegheny River). The steps are part of a fitness circuit in Pittsburgh, but really show the ghosts of Pittsburgh's illustrious past and are reflective of the challenges Pittsburgh continues to face today." — civan93
---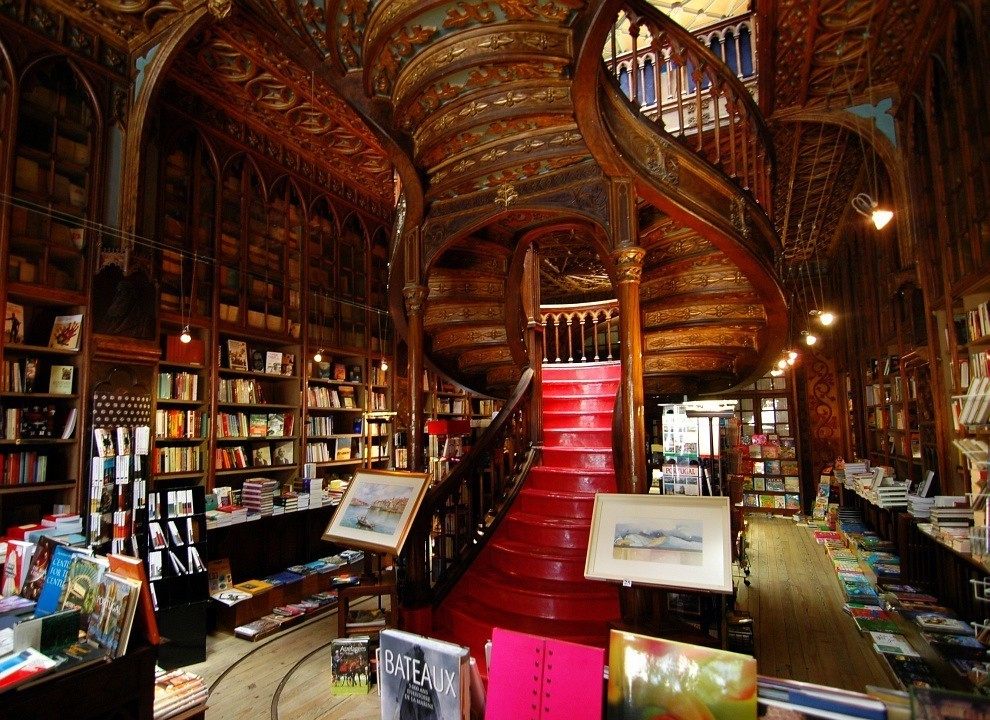 Porto, Portugal
"This set from a bookstore in Porto, Portugal, is one of my all-time favorites." — mnml
---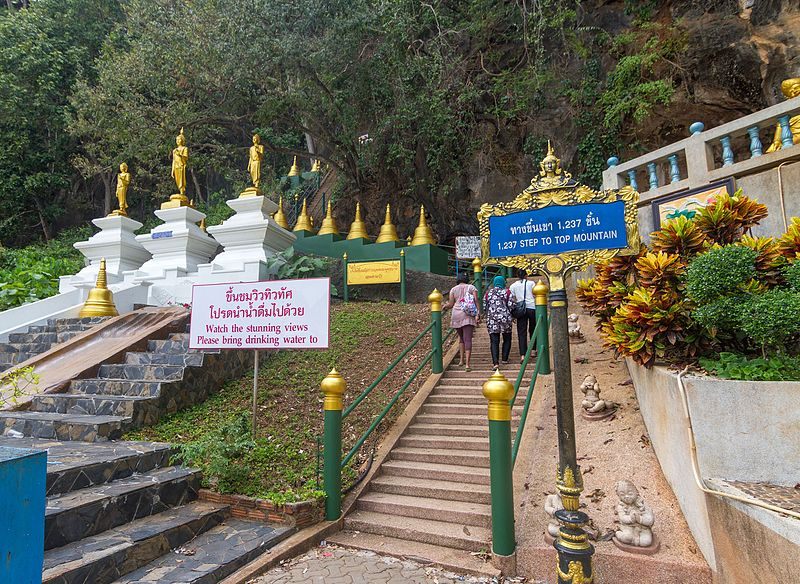 Tiger Cave Temple
Krabi, Thailand
"We loved the climb to the Tiger Cave Temple, a Buddhist temple north-northeast of Krabi, Thailand. You must go early to see the sun rise and climb 1,237 stairs to the top." — tiapatrol
---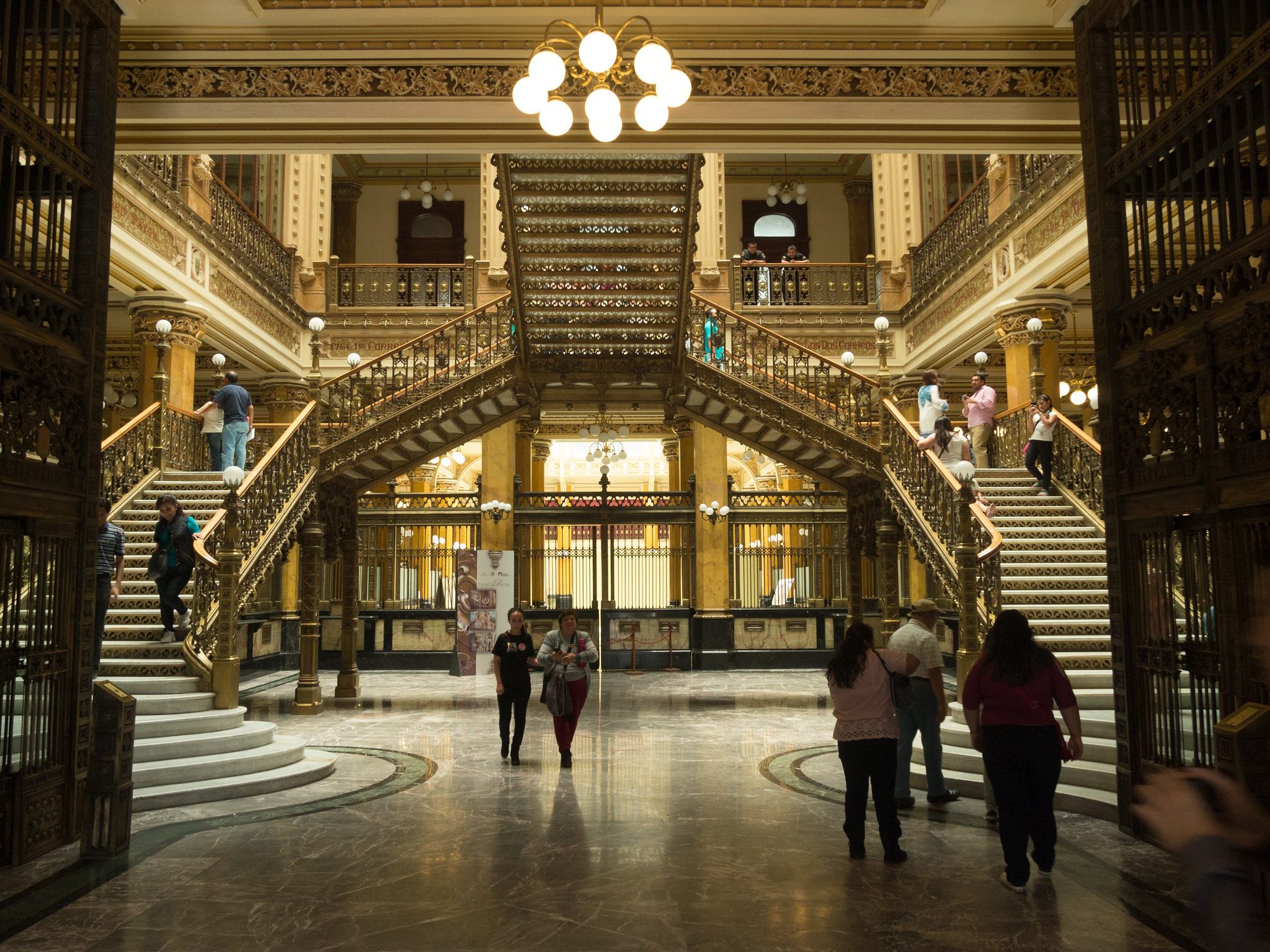 Mexico City, Mexico
"From the first moment I saw the interior of the National Post Office in Mexico City, I was mesmerized. It is also known as the Palacio Postal, or the Palacio de Correos de México, and is located in downtown Mexico City, the most entrancing city on Earth." — rossau
---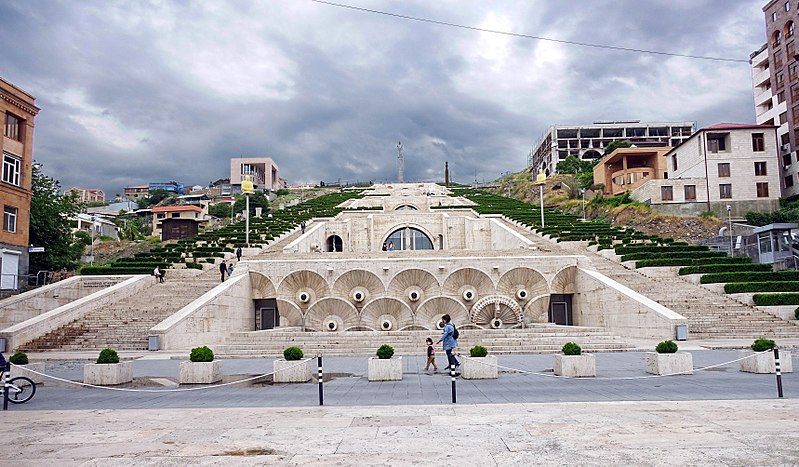 Yerevan Cascade
Yerevan, Armenia
"My favorite stairway encountered on my travels is probably the Cascade in Yerevan, Armenia's capital city. Constructed from 1971 and inaugurated in 2009, this monster links the central area of the city with Haghtanak Park. […] The Cascade is divided into a series of levels, each marked by a small central terrace, or landing, between the steps on either side. The terraces are adorned with fountains, flowerbeds, and modern sculptures. For those electing not to walk up the stairway, there is another surprise in store—underneath the steps are a series of seven escalators running along its entire length." — rwhiting123
---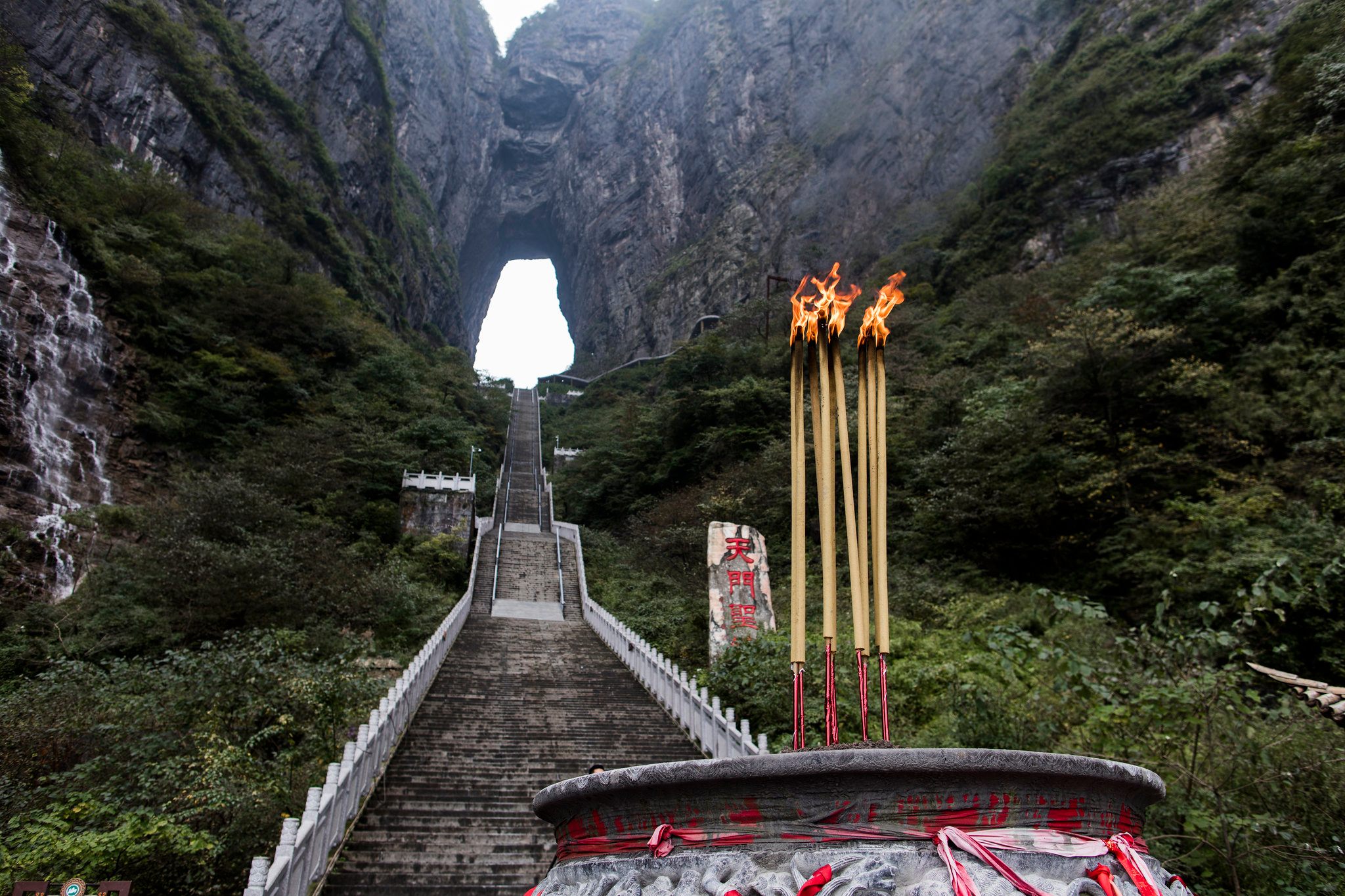 Zhangjiajie, China
"It certainly is not a secret stairway, but it is pretty amazing. Several weeks ago I had the opportunity to tour several national parks in China. Heaven's Gate in Tianmen Mountain National Park was one of my favorites. It's 999 steps to the top!" — jfleischman
---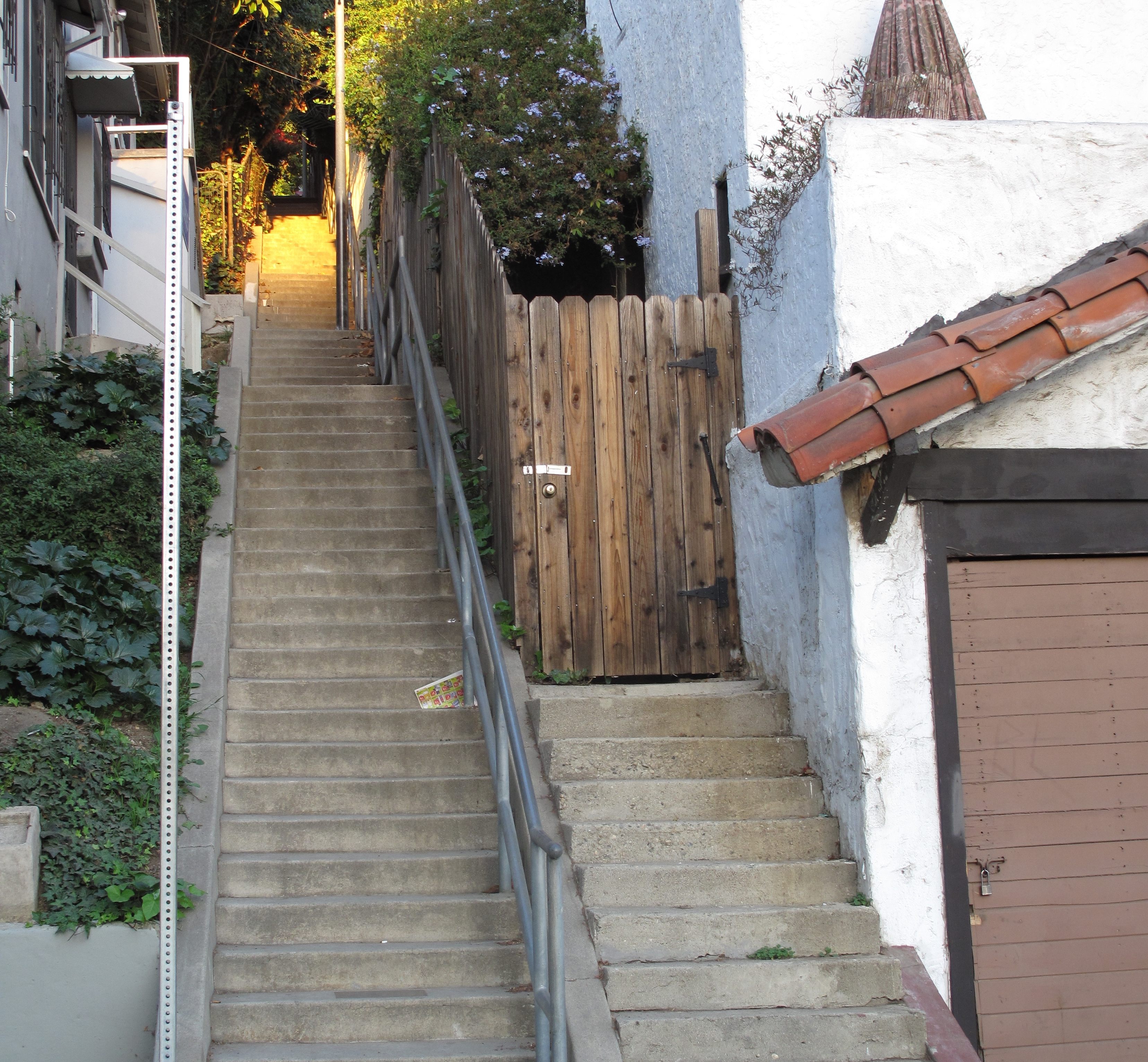 Los Angeles, California
"I lived in the Silver Lake neighborhood of Los Angeles, which was built in the early 20th century when Disney, Charlie Chaplin, Mack Sennett (Keystone Cops!), and other film companies migrated from New York. The Silver Lake itself is a reservoir, and it's ringed by a number of very lovely, lush hills, with tight, twisting roads and bungalows mixed with mid-century modern, and more recent, homes. My favorite part of the neighborhood was the wonderful number of hidden stairways, some of which are better known and more used than others. The Atlas includes one particular set of these stairs, where Laurel & Hardy filmed a movie." — Philip_Shane
---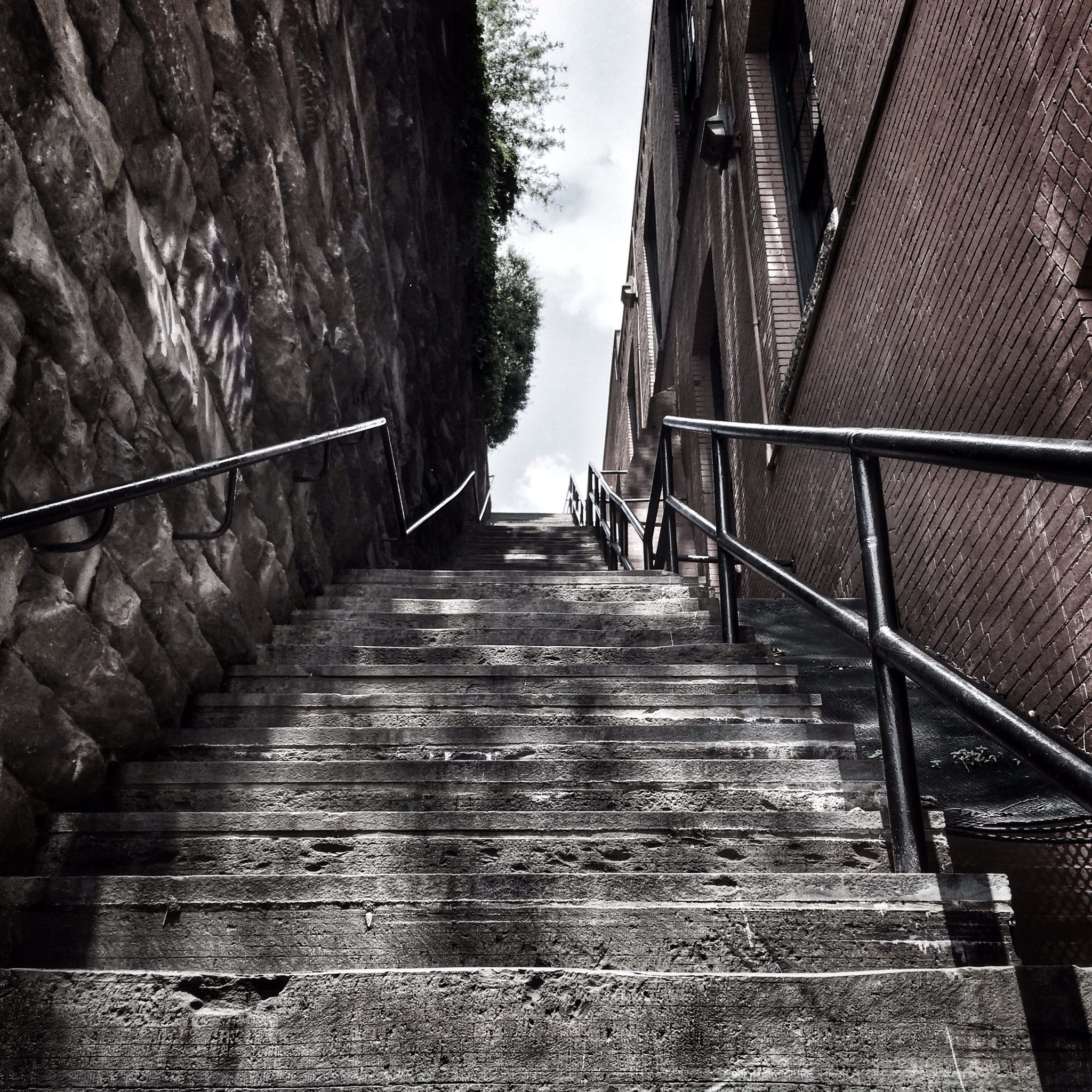 Washington, D.C.
"Growing up in Washington, D.C., especially as a kid, these stairs CREEPED ME OUT, especially at night. They lead from the D.C. end of the Key Bridge up, up, up a very steep cliffside to the Georgetown neighborhood. At night they are dimly lit and fer sure totes fulla ghosts." — Philip_Shane