23 Ceilings Worth Craning Your Neck For
Atlas Obscura readers share their favorite overhead wonders.
There's wonder all around, but it's easy to forget to look up. There's the ever-mutable sky up there, and for centuries, architects, artists, and designers have tried to outdo it, often in churches, libraries, mosques, and museums. Many of those buildings save their greatest, most jaw-dropping sights for their own versions of the heavens: ceilings. We recently asked the readers in our Community Forum to tell us about the most startling ceilings they've ever encountered. What we found was heavenly (unsurprising, since many of them reside in houses of worship) and worth all the neck strain.
Take a look at some of our favorite submissions below, and if there's an incredible ceiling you'd like to tell us about, head over to our forums and keep the conversation going! Here are some ceilings just bursting with the vision and artistry of a dozen Sistine Chapels.
---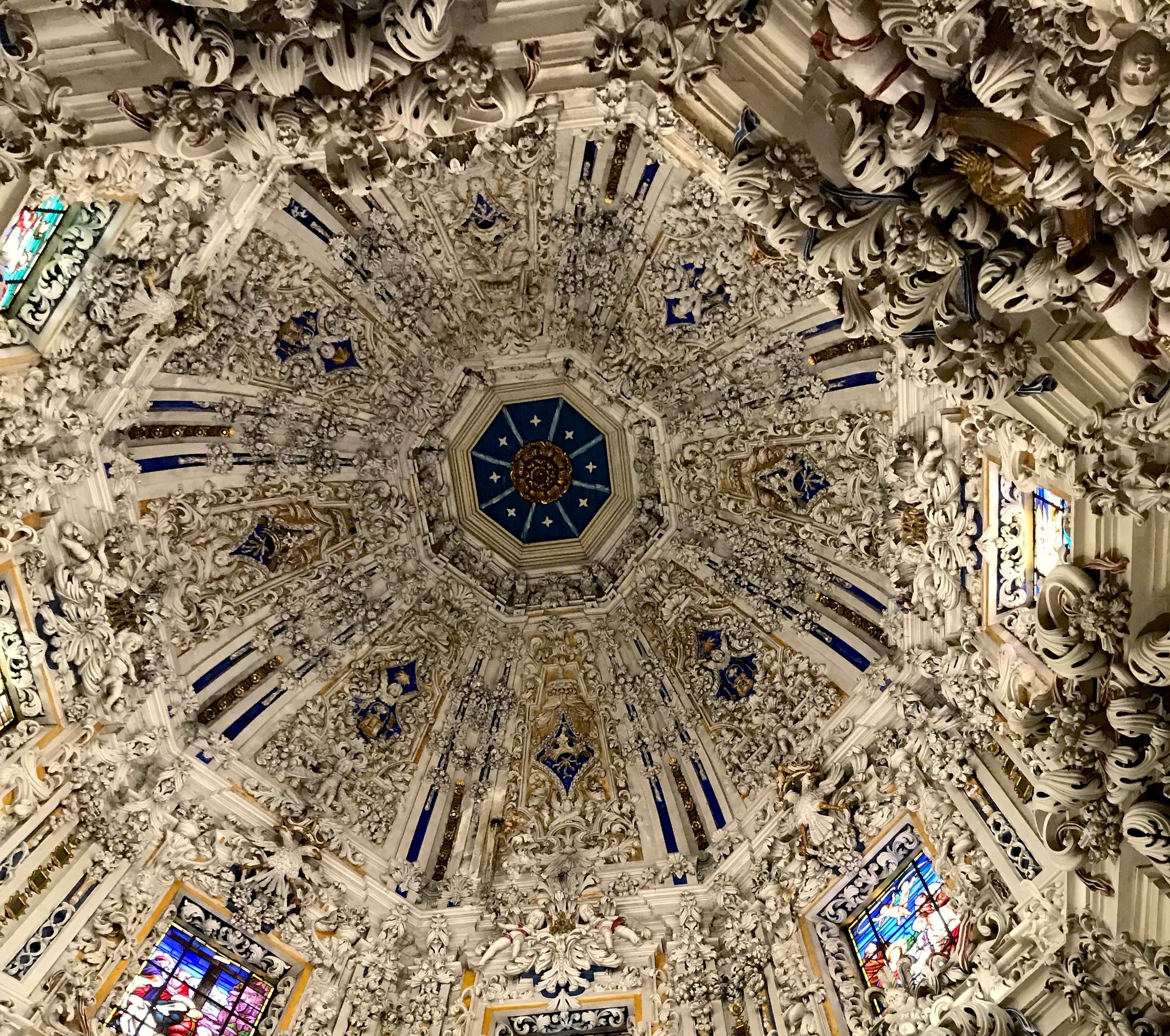 Málaga, Spain
"I went to the Basilica of Santa Maria de la Victoria in Málaga and, looking straight on at the altar, you can't immediately tell that there's a room behind it that you're actually looking into. Then there are signs that direct you to continue upstairs to check it out." — alexaharrison
---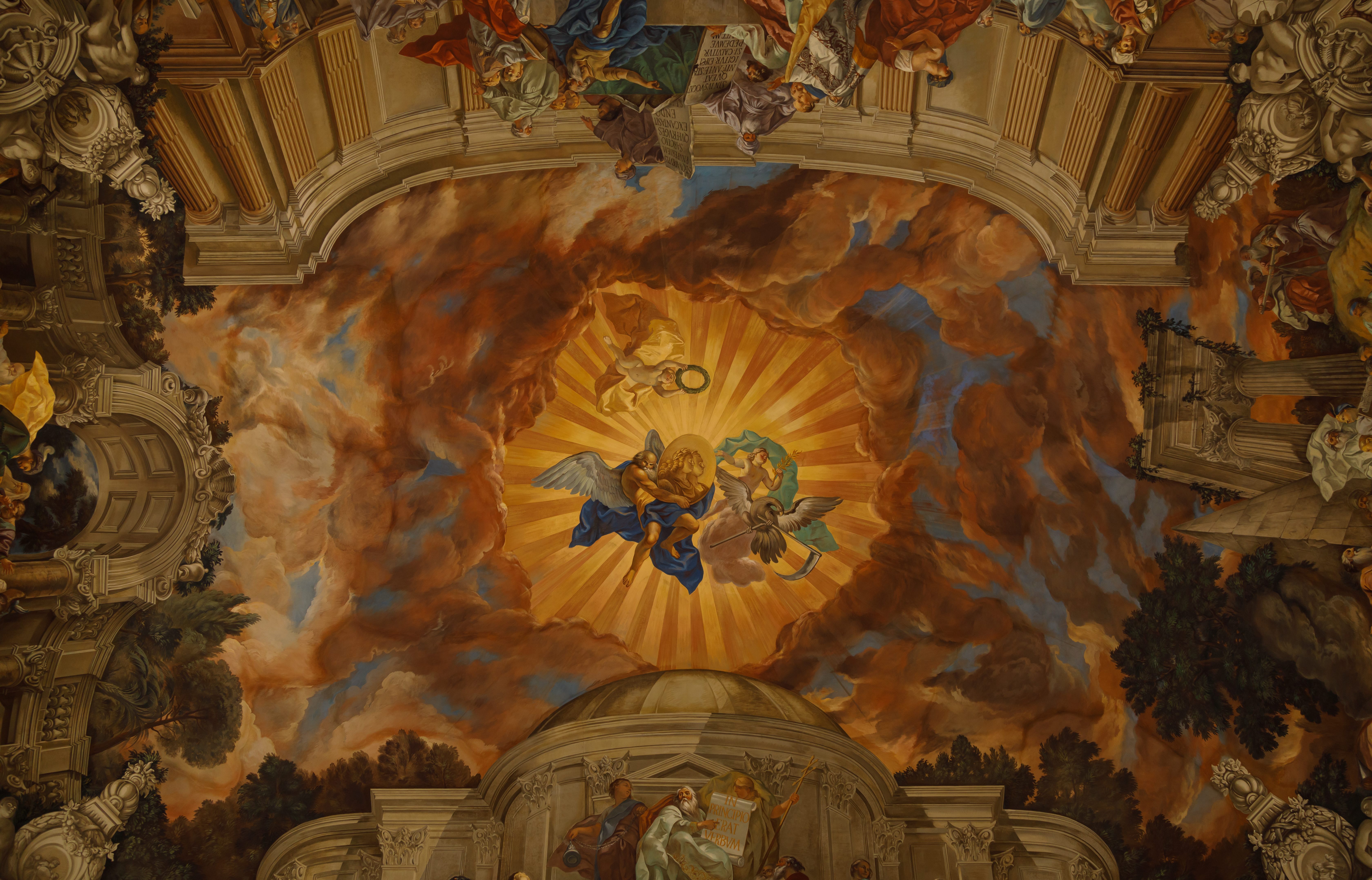 Austrian Academy of Sciences
Vienna, Austria
"I was quite literally walking around Vienna looking for a place to pee. I went into the Austrian Academy of Sciences and found this awesome ceiling in their main meeting hall." — tralfamadore
---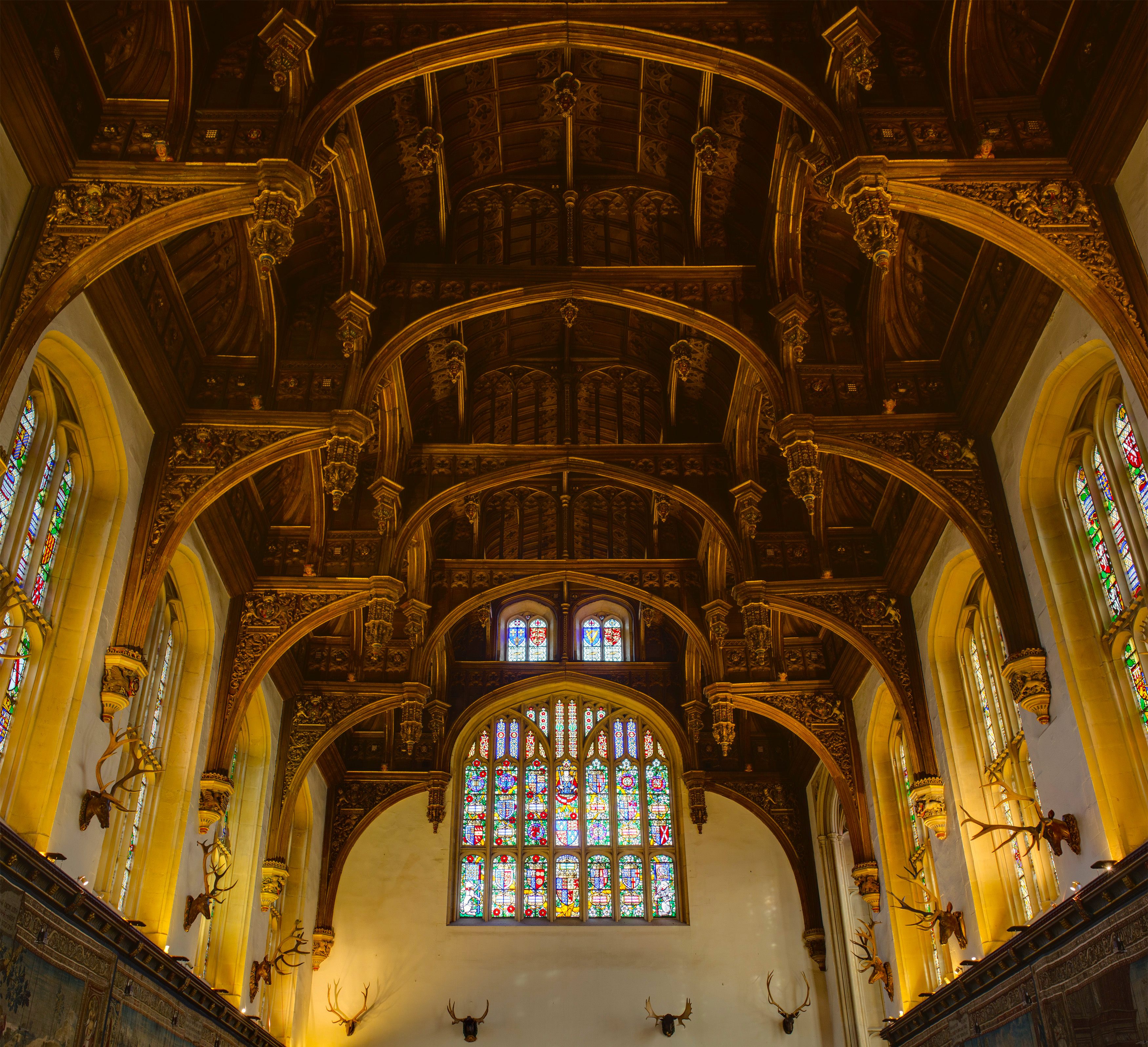 East Molesey, England
"I recently visited Hampton Court specifically to see the wonderful carpentry work of the hammerbeam roof of King Henry VIII's Great Hall. It was designed to impress, and it still does." — Jaguarfeather
---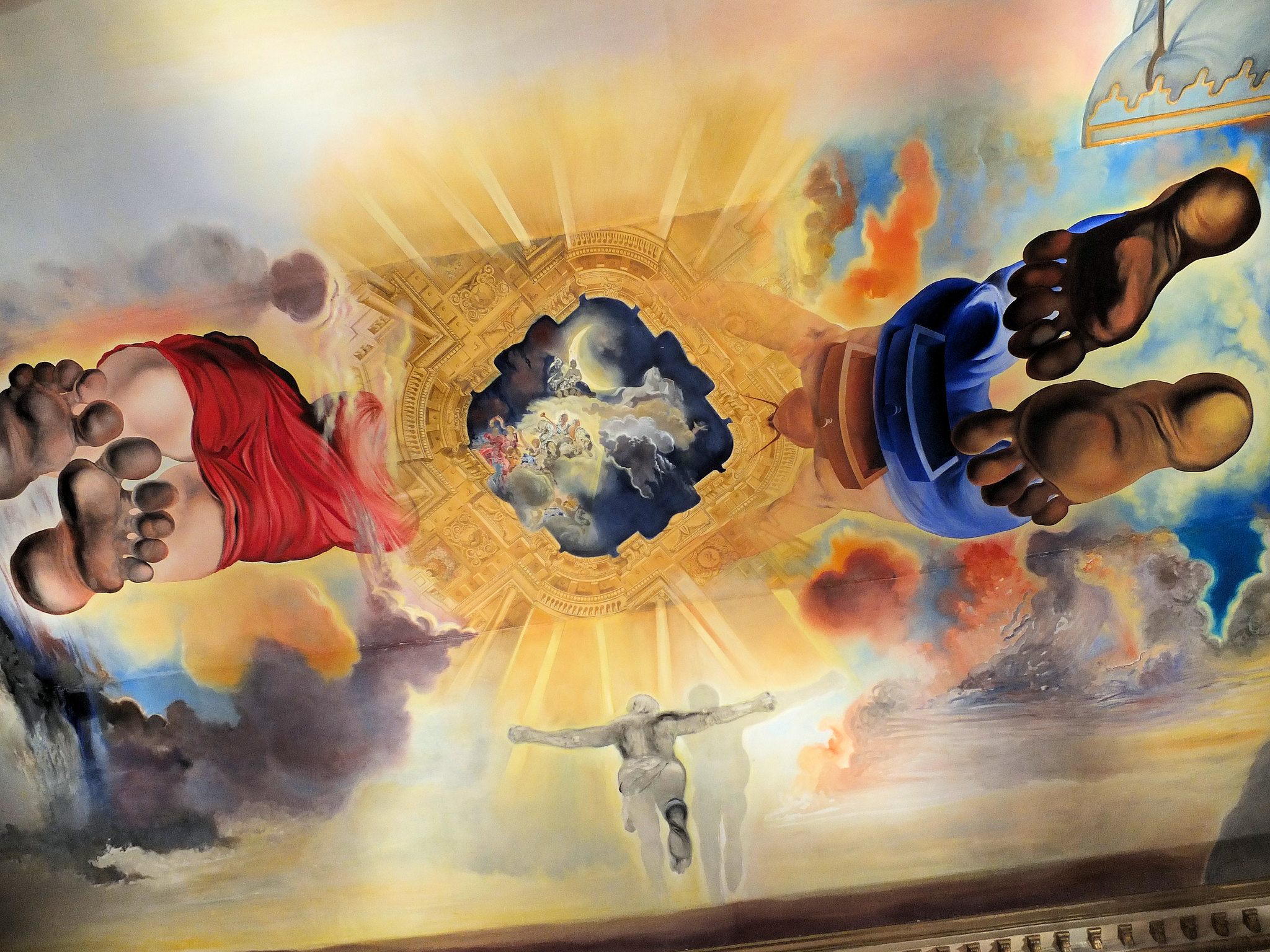 Figueres, Spain
"In the spirit of the grand, sacred, painted cathedral ceilings offered here, I submit one from the Dalí Theatre-Museum in Figueres, Spain (Catalonia), in which Dalí has shown himself, and his beloved wife and muse Gala, from the soles up, holding up a portal to heaven … as Dalí imagined it. My favorite aspect is the way he, in an uncharacteristic gesture of modesty, tucked Gala's dress close to her legs to as not to give a view that was TOO inspiring, and the drawers emanating from his own midsection." — johnpendleton
---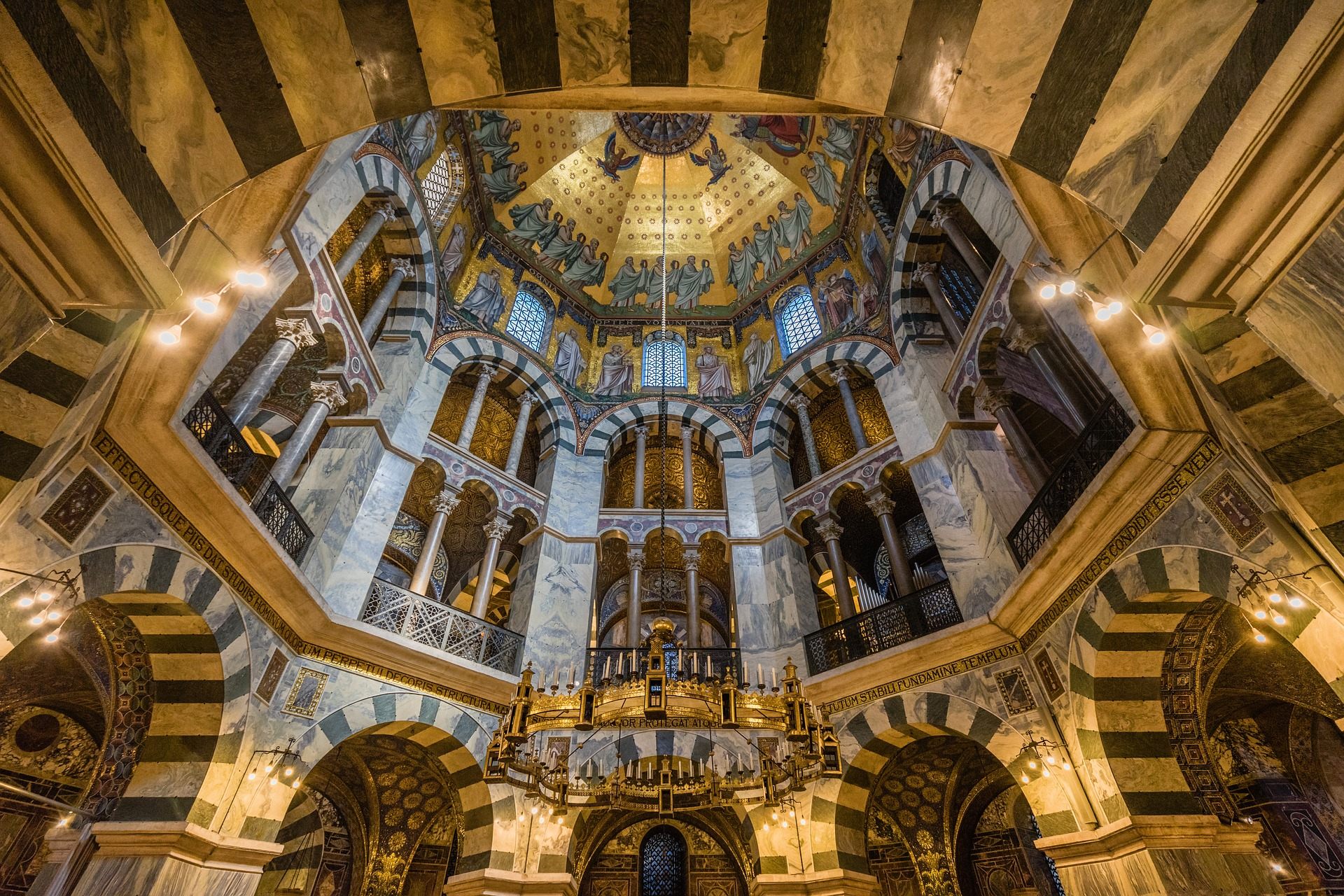 Aachen Cathedral
Aachen, Germany
"The beautiful ceiling of Aachen Cathedral." — jane_13527450
---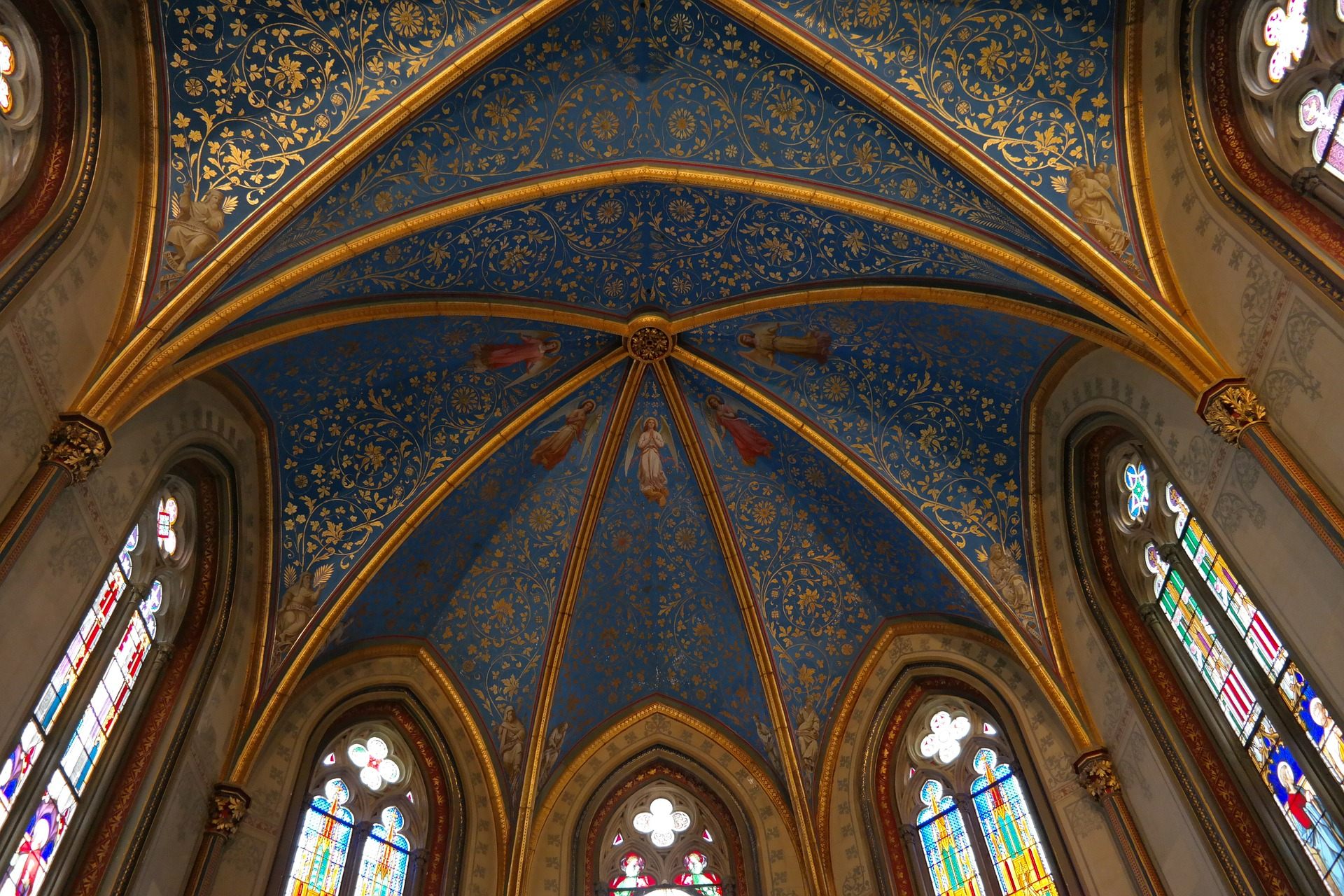 Hohenzollern Castle
Baden-Württemberg, Germany
"Castles can be a brilliant source of a beautiful ceiling as well." — jane_13527450
---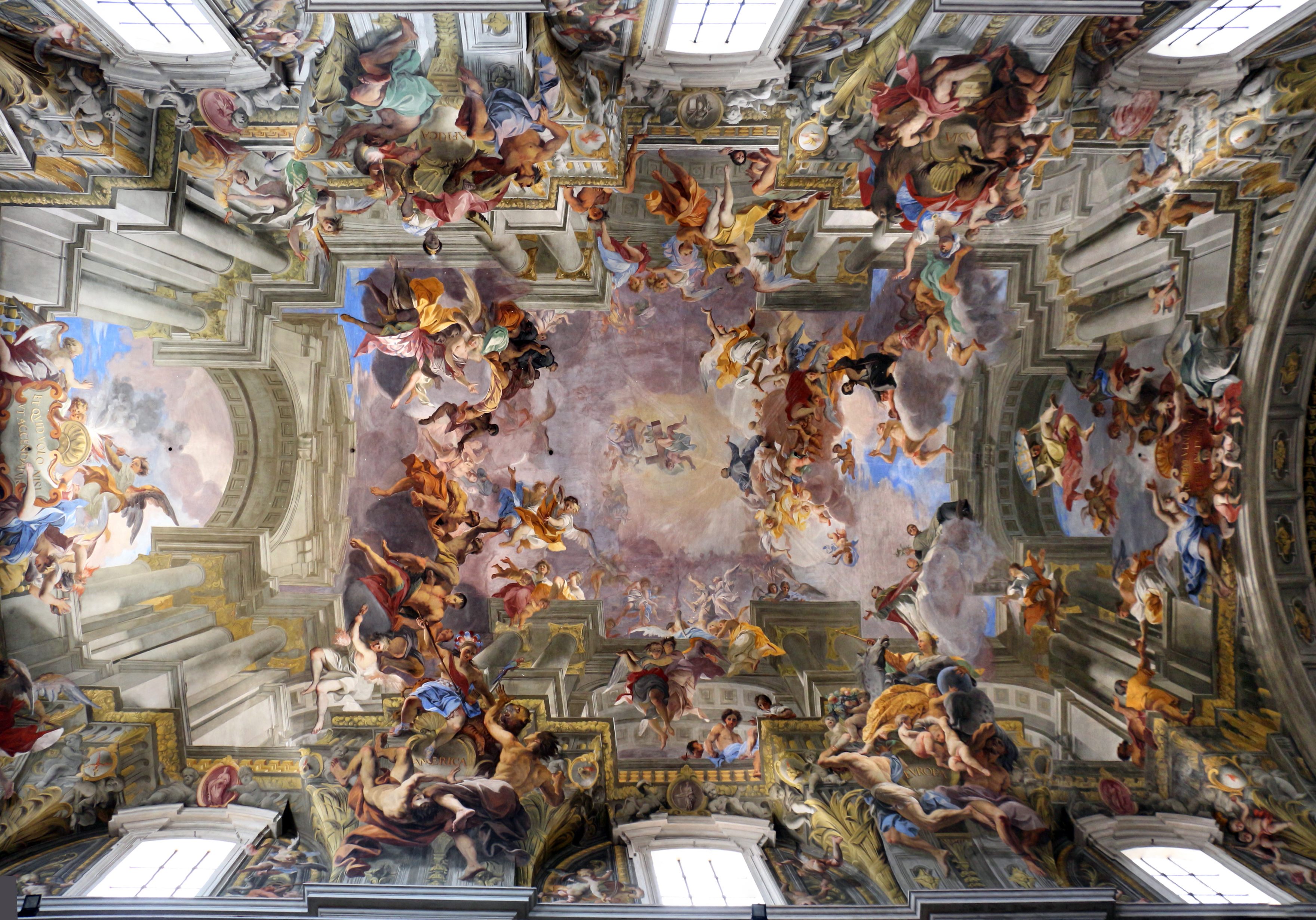 Rome, Italy
"Definitely seconding Chiesa di Sant' Ignazio di Loyola. The ceiling, by Jesuit Brother Andrea Pozzo, opens up and invites the viewer to gaze into the heavens. Figures representing the four corners of the world beckon to the global missionary reach of the Jesuit order. Above the transept, Pozzo created a false dome, tricking the viewers as they approach." — malawijay
---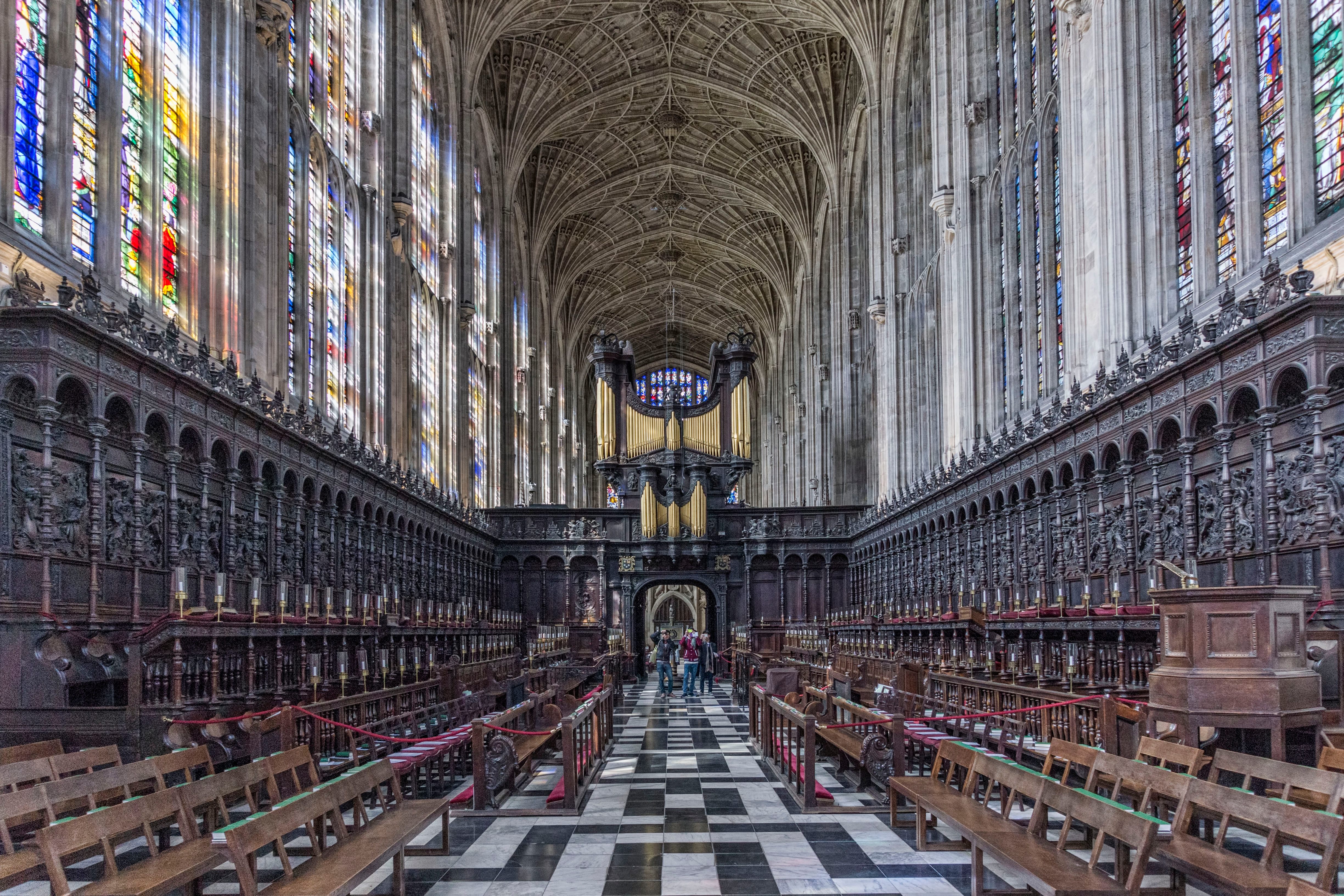 King's College Chapel
Cambridge, England
"The complex vaults of the lofty King's College Chapel, which I got to see at Cambridge University in England." — Philip_Shane
---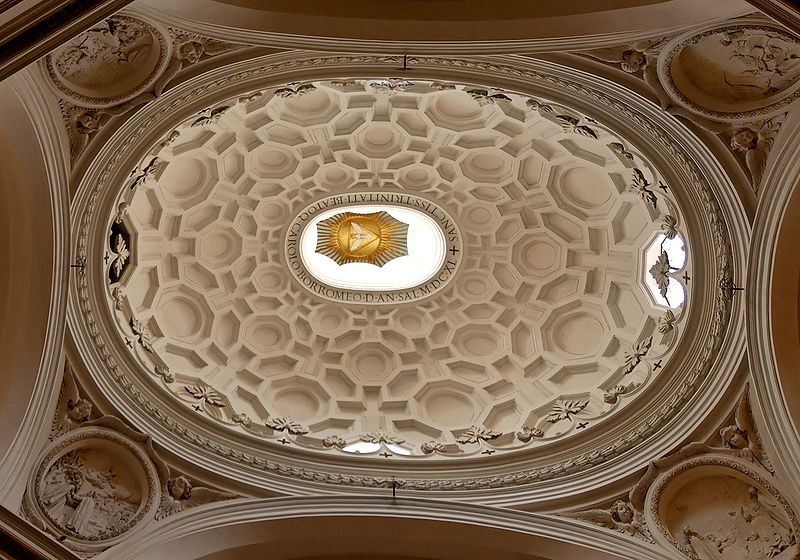 San Carlo alle Quattro Fontane
Rome, Italy
"The fan vaulting at King's College Chapel in Cambridge and the elliptical dome of San Carlo alle Quattro Fontane in Rome are two of my favorites, among many. There are so many good gothic and Renaissance examples, I'm challenging myself (and anyone else curious) for good modern examples also." — MisterCustomer
---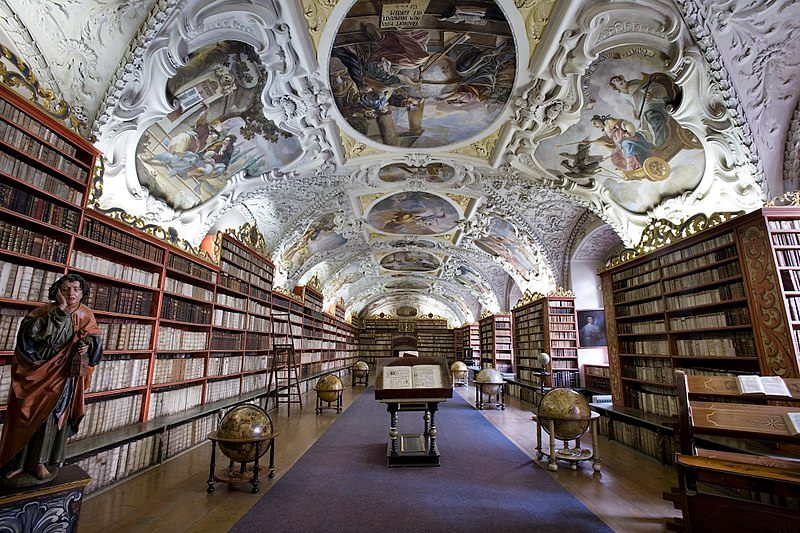 Prague, Czechia
"Stumbling upon the Strahov Library in Prague was a beautiful surprise. Such a hidden gem. And the sweet docents are an added bonus <3." — alisalynn
---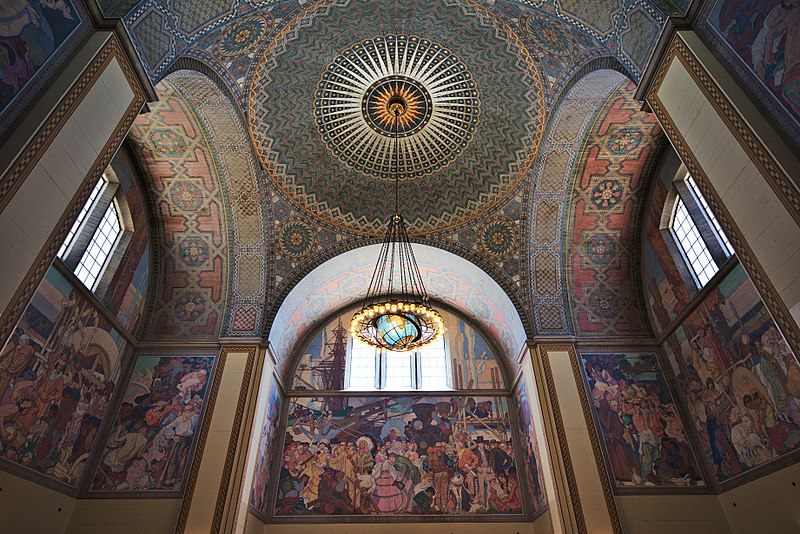 Los Angeles Central Library
Los Angeles, California
"Oh, yeah. Los Angeles Central Library is pretty gorgeous." — tralfamadore
---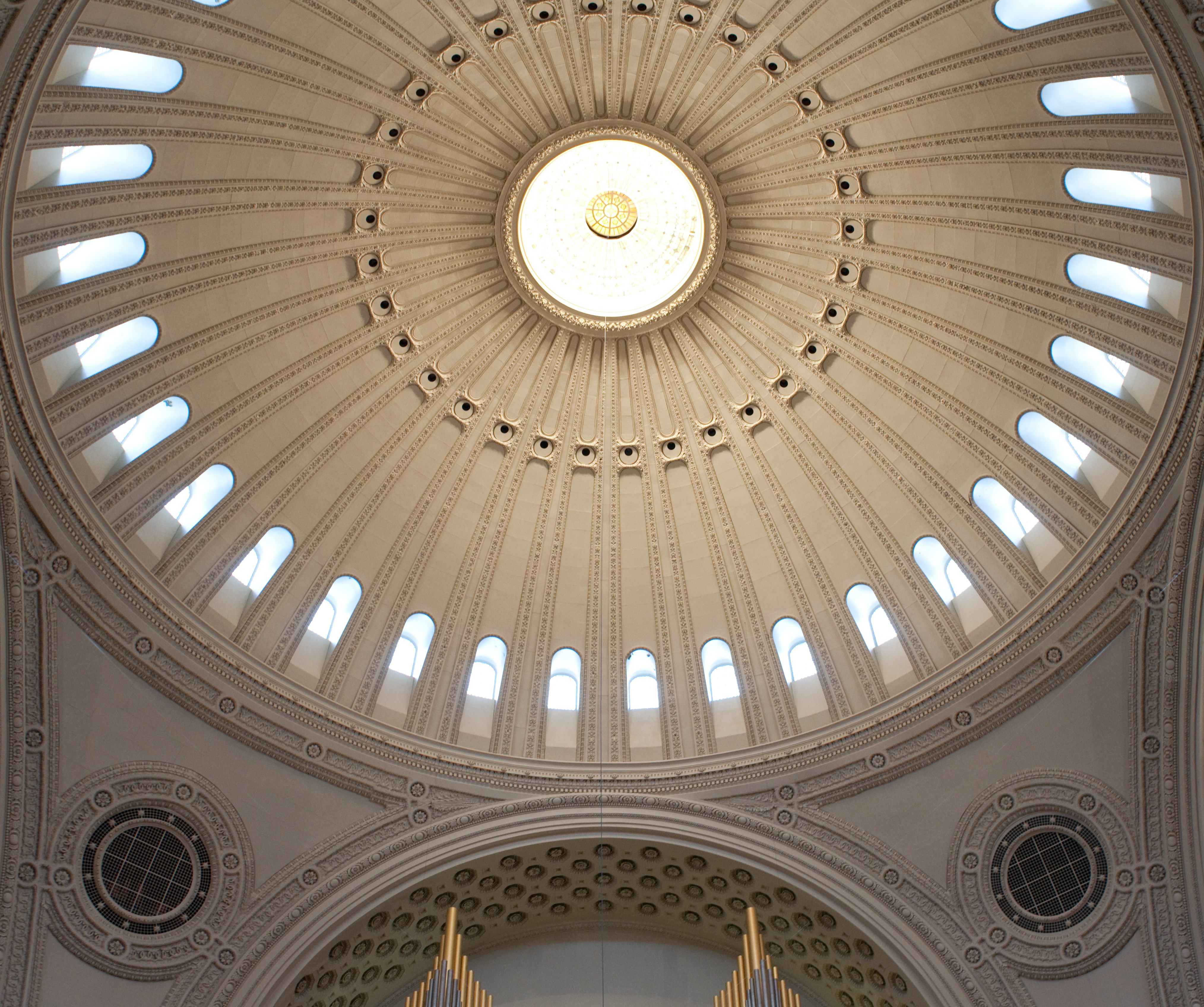 Christian Science Church
Boston, Massachusetts
---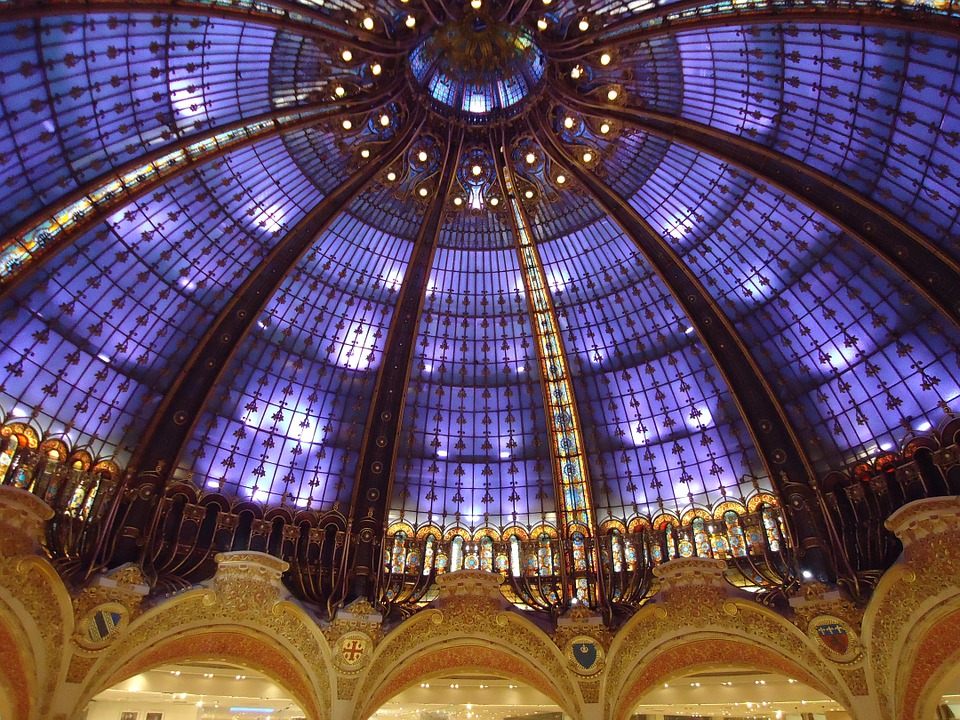 Galeries Lafayette
Paris, France
"Galeries Lafayette department store." — terrazu
---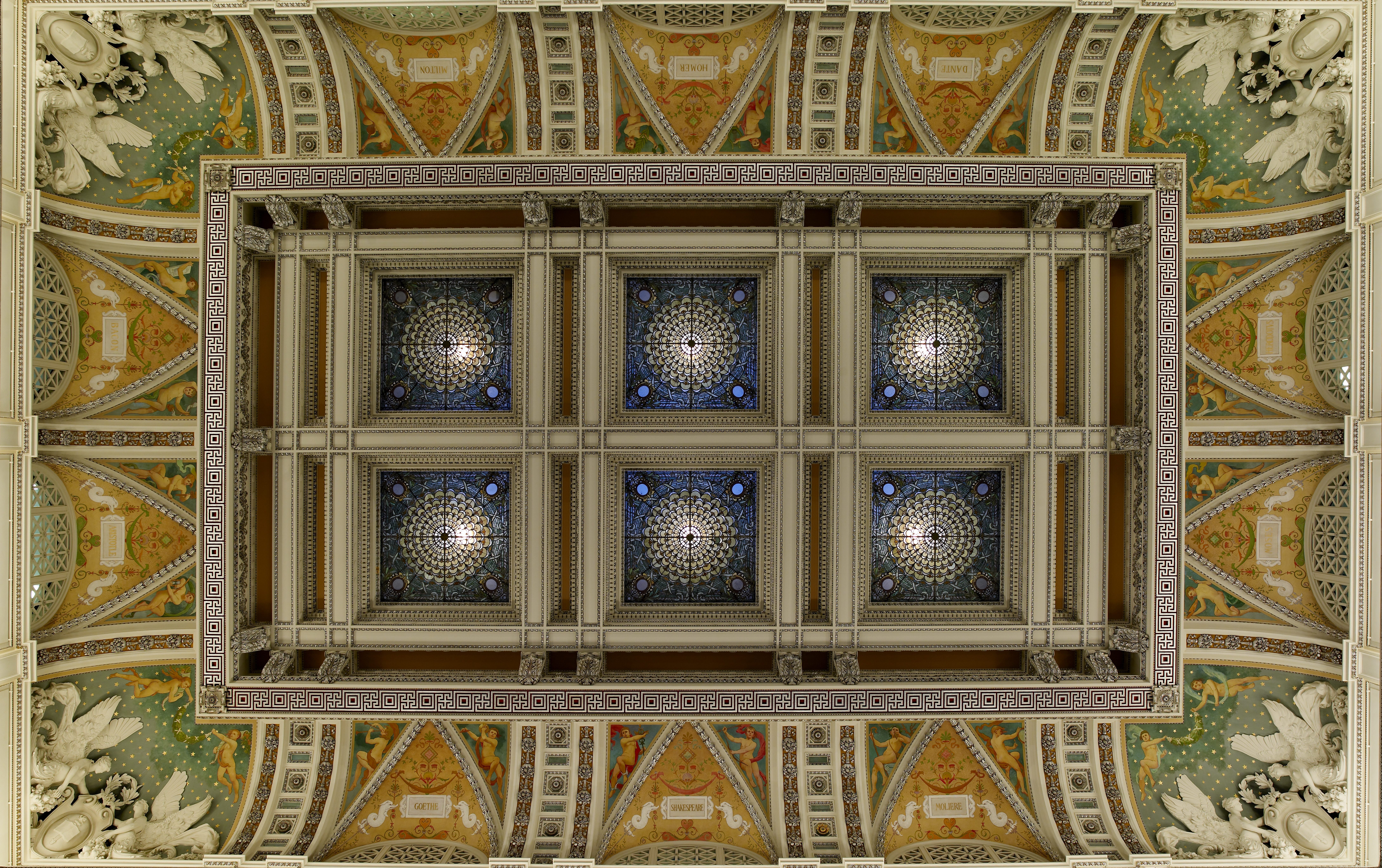 Thomas Jefferson Building
Washington, D.C.
"The recently restored Jefferson Building at the Library of Congress in Washington, D.C., has beautiful ceilings." — kld123
---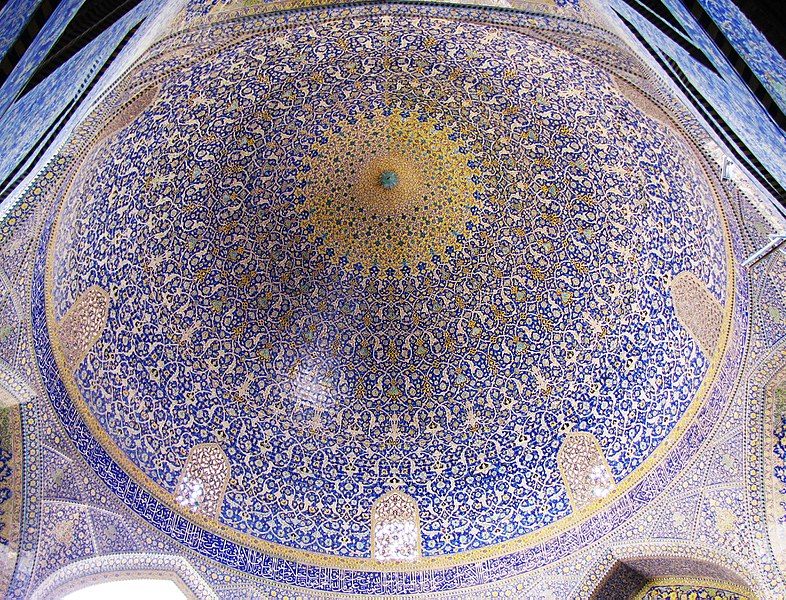 Shah Mosque
Isfahan, Iran
— Asta
---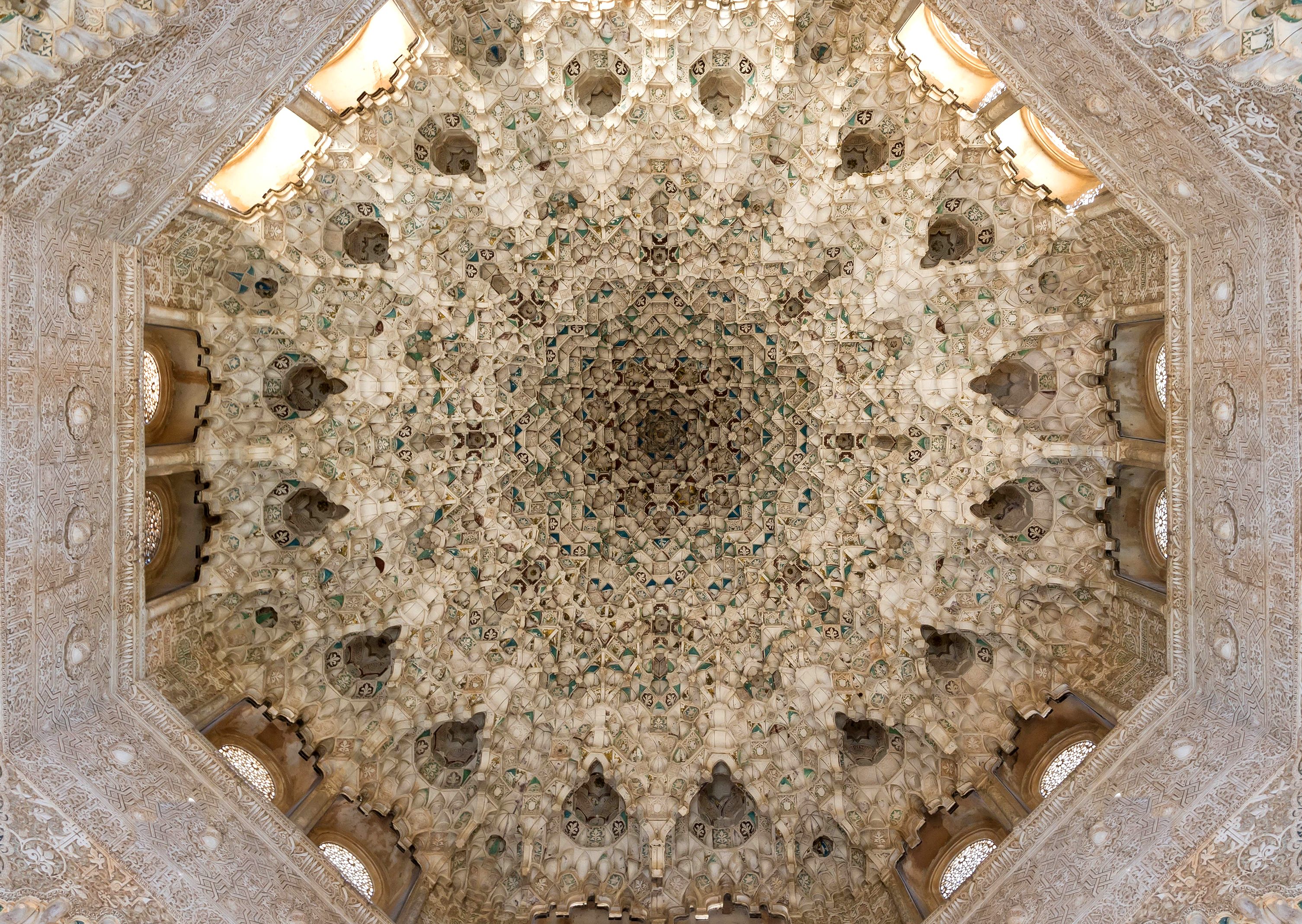 Alhambra
Granada, Spain
"I can't pick the most incredible, there's just too many. But the Alhambra in Granada, Spain, has SO many amazing and intricately carved ceilings." — jfrzr
---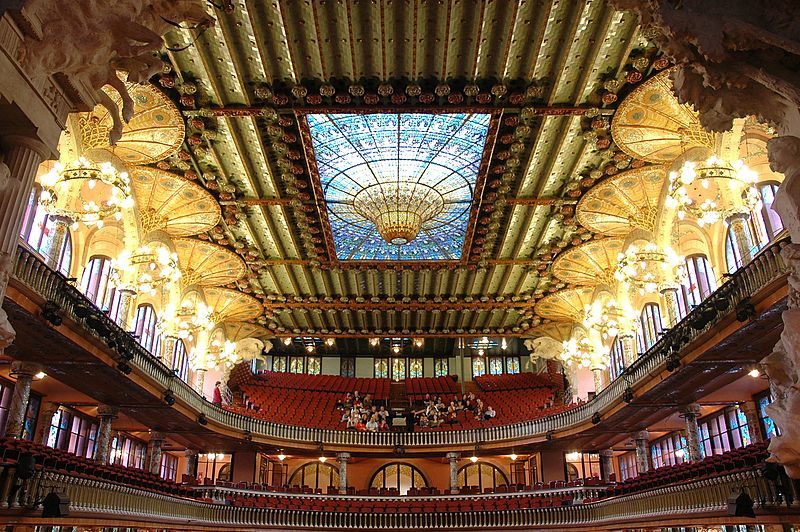 Palau de la Música Catalana
Barcelona, Spain
— MMateu
---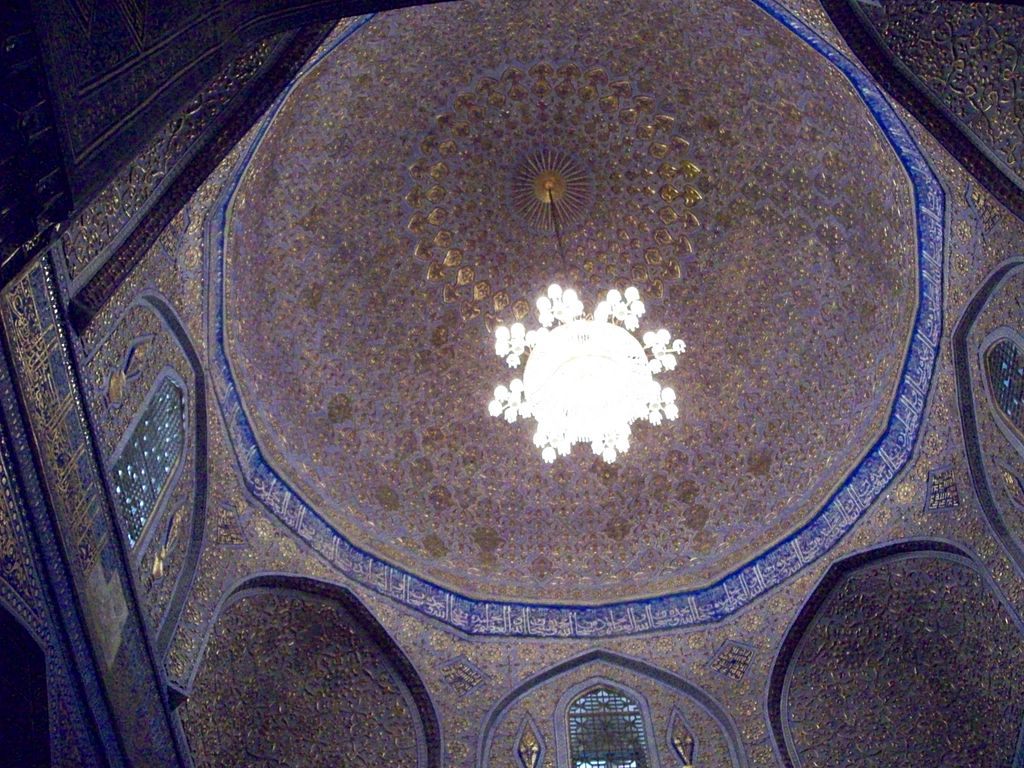 Gur-e-Amir
Samarkand, Uzbekistan
"The Gur-e-Amir mausoleum, Tamerlane's resting place." — chrisboswell25300
---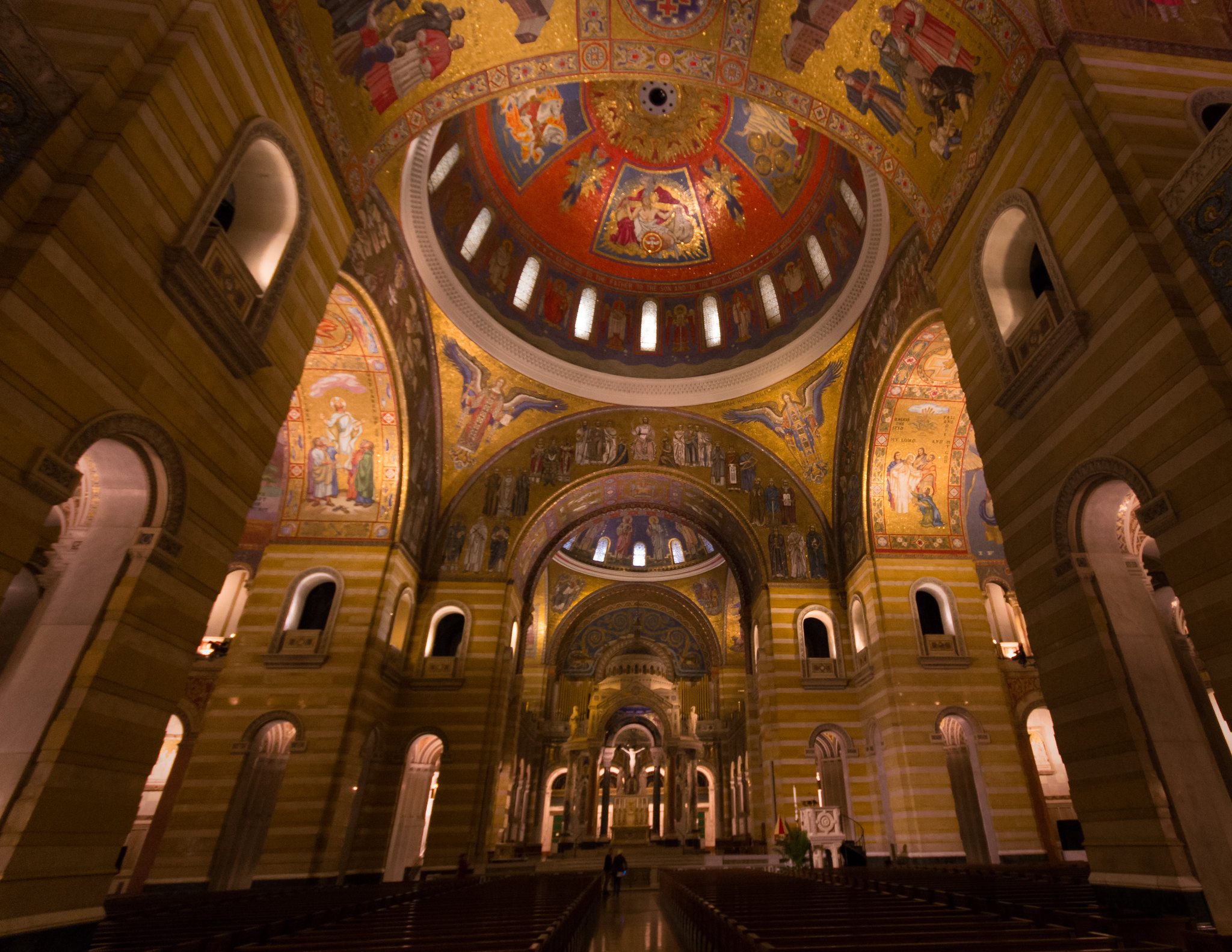 Cathedral Basilica of Saint Louis
St. Louis, Missouri
"The Cathedral Basilica of Saint Louis in Missouri is an amazing, beautiful example of the art of mosaic." — feathrd1
---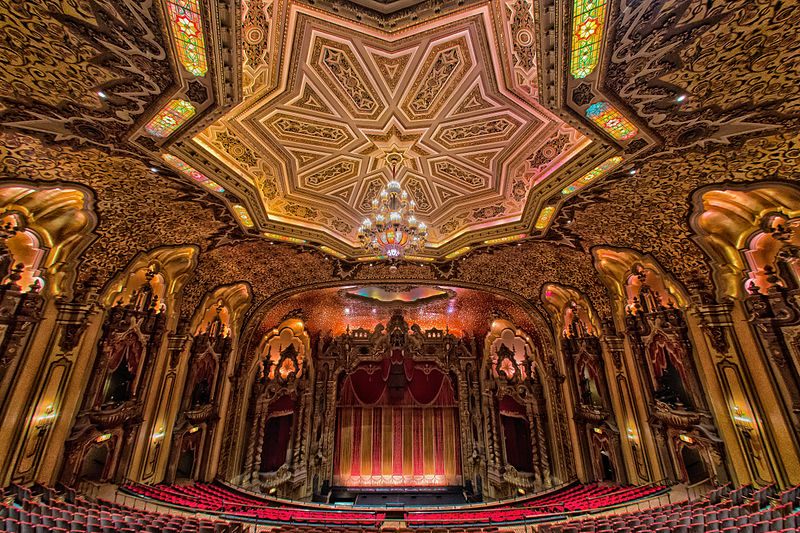 Ohio Theatre
Columbus, Ohio
"A former movie palace (it still has the organ, which is used to accompany films during the summer movie series), which was restored and is now home to the Columbus Symphony and national tours of Broadway shows." — QSAT
---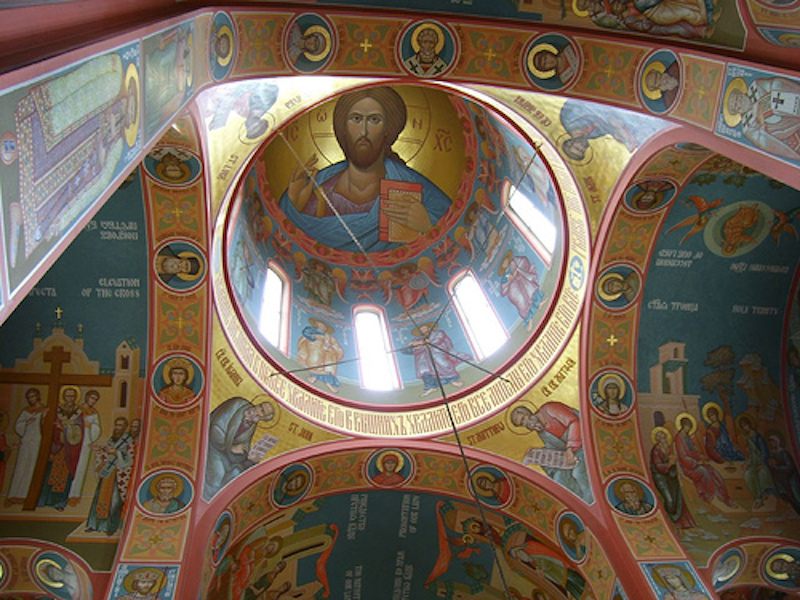 St. Nicholas Orthodox Cathedral
Washington, D.C.
— QSAT
---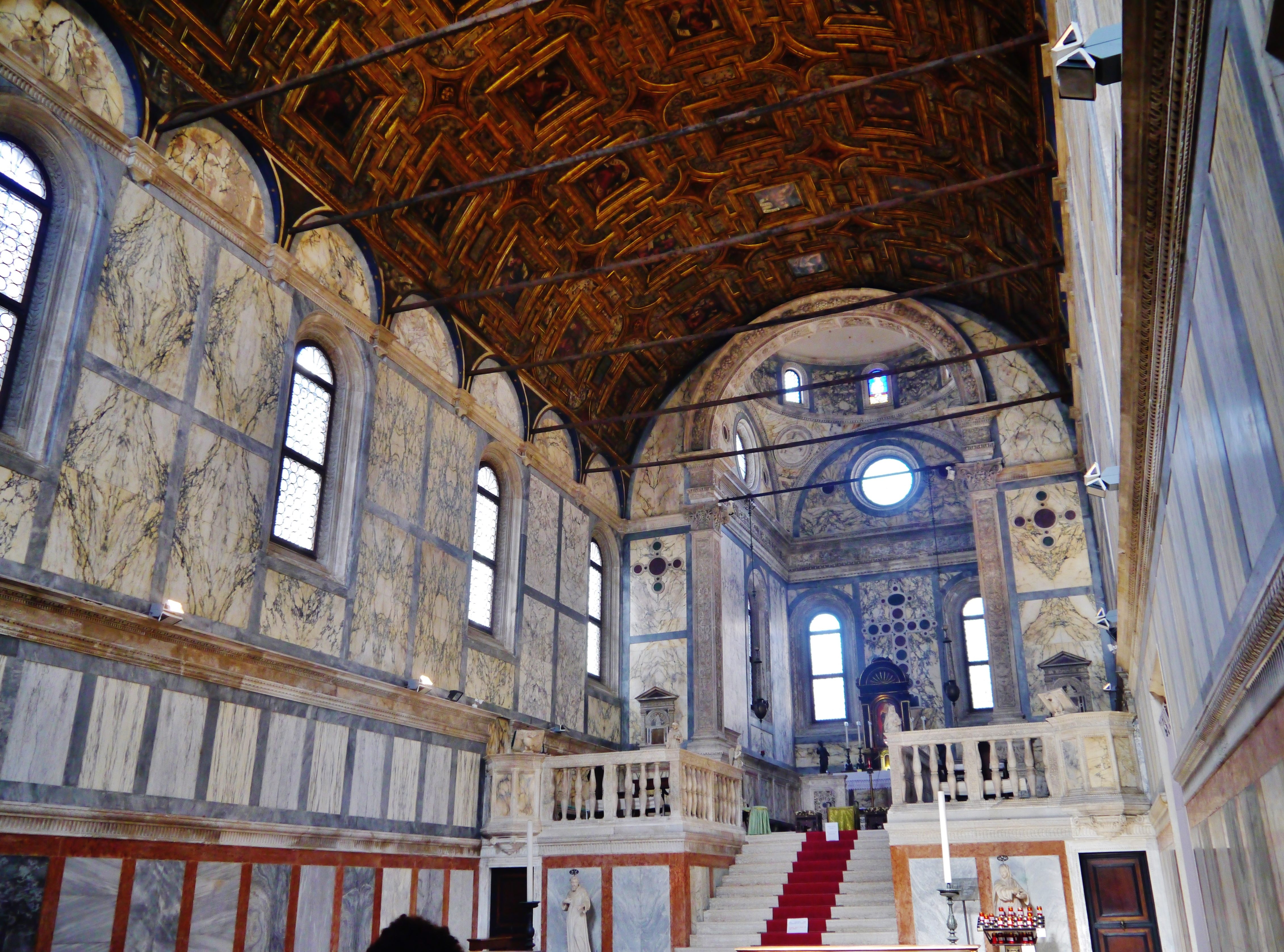 Chiesa Santa Maria dei Miracoli
Venice, Italy
"My favorite ceiling is in the Chiesa Santa Maria Dei Miracoli in Venice. Every painting in the coffered ceiling is different." — sdmichalove
---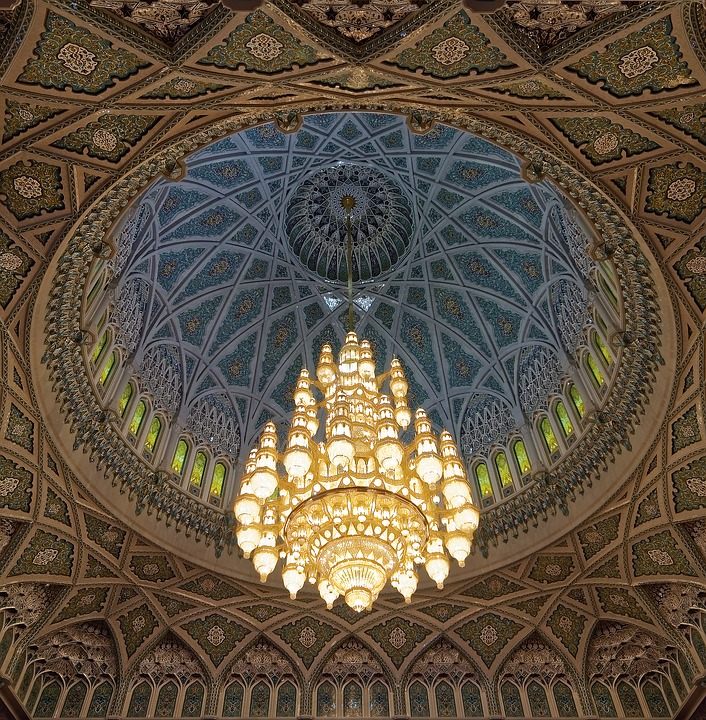 Muscat, Oman
"The Grand Mosque of Oman was incredible." — mackenzieprice13