Announcing the Fellowship of the Loneliest Road
Atlas Obscura wants to send you on the trip of a lifetime across Nevada.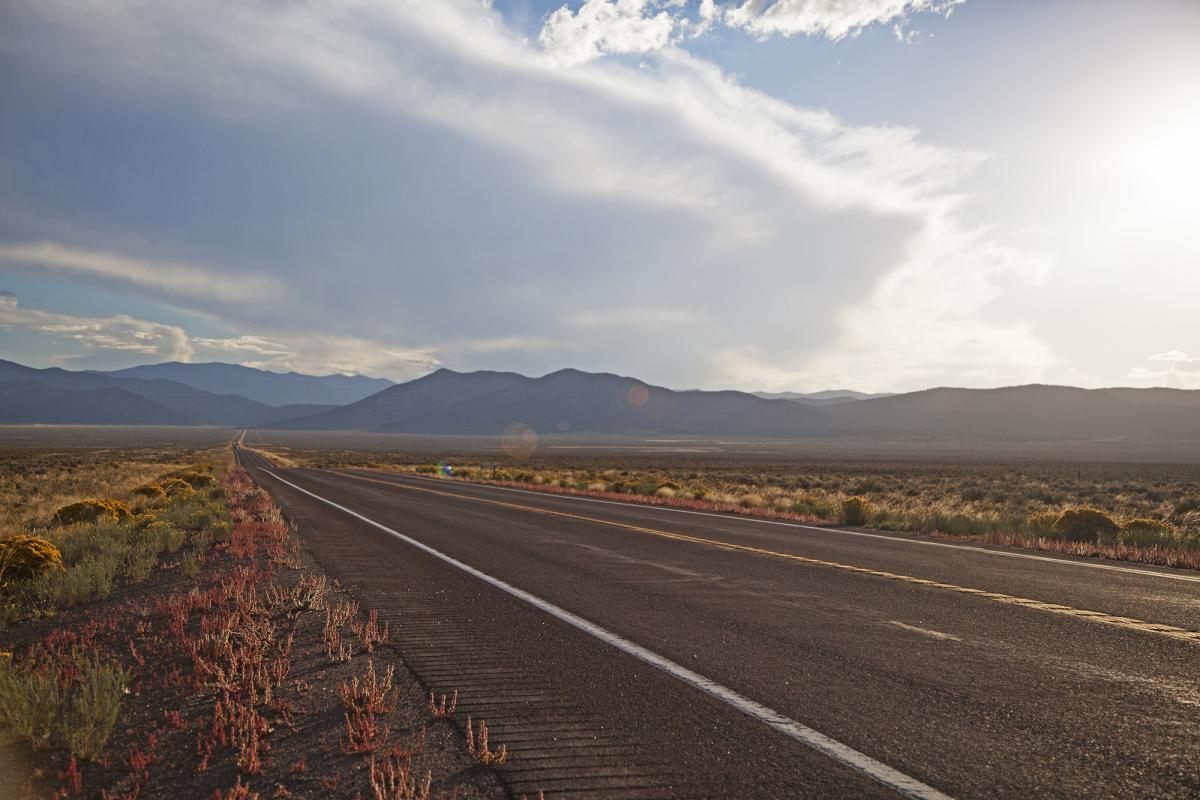 Dubbed the "Loneliest Road in America" by Life Magazine in 1986, Nevada's Highway 50 has captured the imagination of westbound travelers for decades. In the smartphone era, its remoteness (and signal-free zones) have taken on mythical proportions. Out here, majestic mountains and the vastness of the desert shield the road from the pace of modern life. Against a backdrop of rugged beauty, the mind has a rare chance to wander, undisturbed.
At Atlas Obscura, we believe that exploration has the power to transform you, and that the more unique the experience, the more likely you are to walk away inspired. That's why Atlas Obscura is partnering with TravelNevada to send one artist on the road—specifically, the "Loneliest Road in America."
"The Fellowship of the Loneliest Road" will award one artist (all mediums welcome!) with a full stipend to traverse Highway 50, from Ely to Carson City—solo. In addition to airfare and a rental car, Atlas Obscura will provide the recipient with $5,000 for lodging and other incidentals. While on the five-day trip, the selected artist will be expected to create a travelogue documenting the experience and artistic process. Upon returning home, we will work together to display the completed body of work on Atlas Obscura and TravelNevada's channels.
Fellowship applications will be judged based on three broad criteria:
The originality and feasibility of the proposal
The plan to integrate Highway 50/Nevada into the work
The work's ability to be displayed on digital channels
The entry period is now closed. Thank you to all who entered.
You have until May 19 to apply. Questions? Email elizabeth.horkley@atlasobscura.com.
This post is promoted in partnership with Travel Nevada. Head here to get started on your adventure.