Are the Great Outdoors Off-Limits During a Pandemic?
"Obey the f***ing law and do what public health authorities tell you to do."
Theodora Blanchfield, a therapy student and freelance writer, lives alone in Santa Monica. Every afternoon, she joins her neighbor to walk their dogs along the beach: two-hundred and forty-five acres of soft, California sand. "It makes me grateful to be outside of my apartment, to feel open space instead of confinement," says Blanchfield, who has struggled with depression. "Being by the ocean always calms me. It has been very, very, very, very soothing."
When the governor of California, Gavin Newsom, enacted the first statewide stay-at-home order in the U.S., to combat the spread of the new coronavirus last Thursday, outdoor recreation was baked into the directive as an essential activity. As more states have gone on lockdown, they've issued similar instructions: Go outside, just stay six feet apart from anyone you don't live with.
Unfortunately, in a world that's changing by the hour, the Golden Rule of Physical Distancing is not the only factor in finding a socially responsible way to commune with nature. We should also be thinking about how our outdoor activities might affect others: If we get injured or sick, will we stress the resources of small gateway towns, or potentially take emergency responders away from COVID-19 patients? Will the people I pass on my walk be as careful as I am?
Let's start with the good news. There are loads of studies touting physical activity and natural environments as salves for anxiety and depression, and if there were ever a time people might feel anxious or depressed, even without a medical history of these issues, it's now. Meanwhile, the virus "dissipates quickly outside, both becoming less dense in the outside air volume and more easily destroyed by UV light," says Ellen Jo Baron, professor emerita of pathology at the Stanford University Medical Center.
In other words, the coronavirus has a harder time spreading en plein air, perhaps even more so in sunny places. "The concentration of virus drops off very quickly as you get farther away from a person" carrying it, adds Dr. Timothy Brewer, an epidemiology professor and member of the Division of Infectious Diseases at UCLA.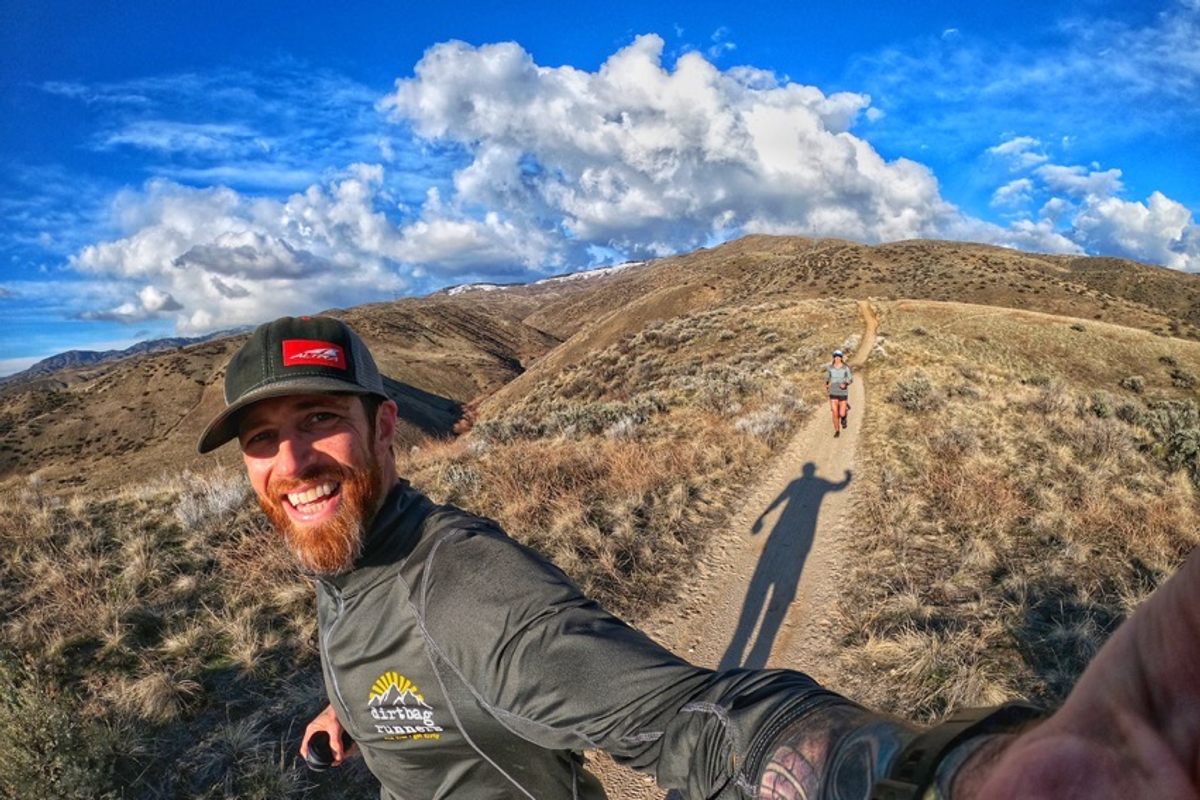 So far, outdoorsing for the sake of mental and physical health has been allowed and actively encouraged in many parts of the U.S. Last week, Secretary of the Interior David Bernhardt suspended national park entry fees to make it "a little easier for the American public to enjoy the outdoors," while noting that many park facilities, such as visitor centers, would close. Philadelphia indefinitely closed Martin Luther King, Jr. Drive to vehicles, to give people more room to distance along the adjacent Schuylkill River Trail. And New York City mayor Bill de Blasio said he would experiment with closing two streets in each borough to help spread people out.
All of this pandemic-time outdoor recreation is a good thing, Brewer says—assuming everyone stays in their 6-foot bubble and everyone who has symptoms (cough, fever, shortness of breath) stays at home. (We don't know enough about asymptomatic people, he says, to give sound advice.)
Still, these rules of thumb can get more complicated if you live in a densely populated area, or travel to parks and natural spaces that see large numbers of visitors, such as national parks. Ever since the World Health Organization declared a pandemic on March 11, and "social distancing" became a way of life all around the world, social media has been flooded with images of people flouting the command: packed beaches, crowded hiking trails, picnic-filled parks.
Many areas are beefing up their restrictions in response. Across California, state parks are closing parking lots or shuttering altogether, after several of them were inundated with visitors over the weekend. "The high volume of usage by the public of parks, beaches, and open space makes it impossible for persons to maintain the required social distancing, especially in those areas where recreational biking is allowed," wrote Sonoma County's health officer, Dr. Sundari R. Mase, in a March 23 order. The writ also cited a domino effect as part of the decision: If the county did not take action, then as nearby areas announced similar closures, even more people might flood into Sonoma's parks.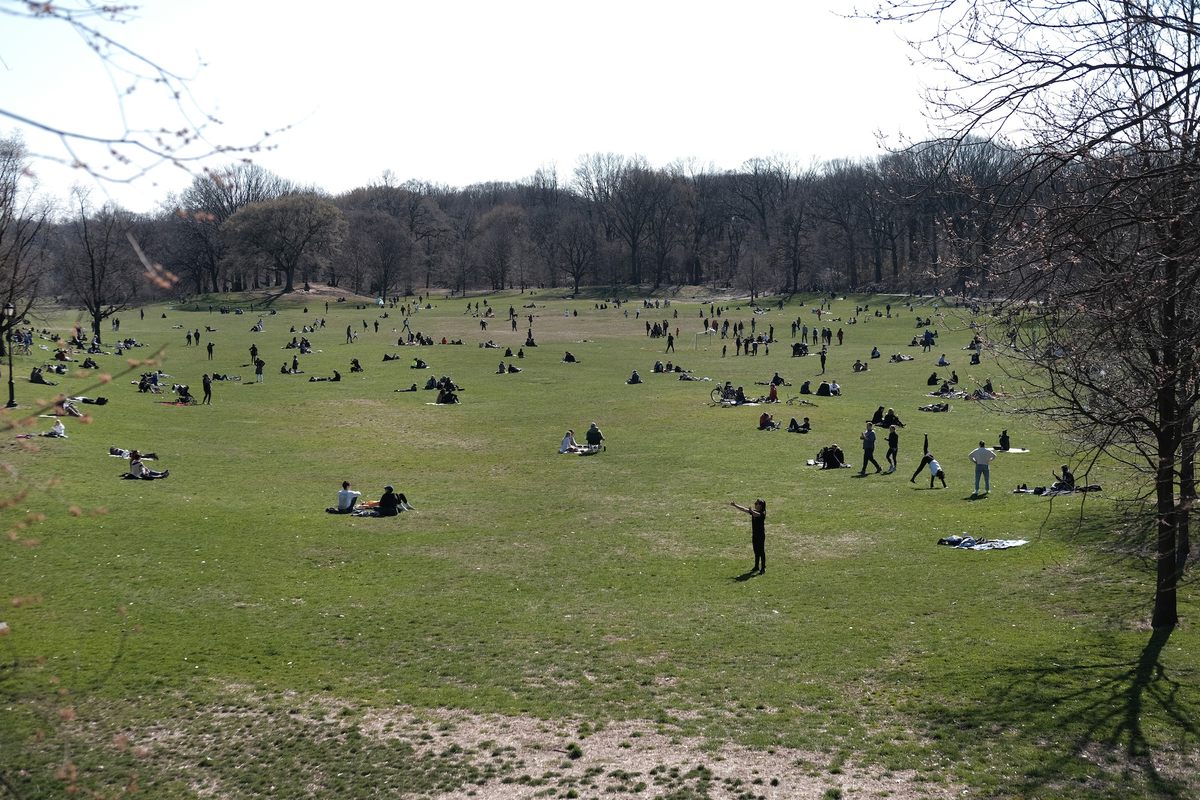 National parks are also closing. Less than a week after the U.S. National Park Service axed entry fees, a number of parks, including Yellowstone, Grand Teton, Rocky Mountain, Great Smoky Mountains, and Yosemite, had completely shuttered, citing congestion on popular trails, fear of overwhelming nearby medical facilities, and concern for the health of visitors, rangers, and gateway-town residents. The National Park Service has been posting around a dozen news releases a day simply to announce modified park operations or closures.
Even popular outdoor towns, such as Moab, Utah, have closed to visitors, to protect themselves. And several state parks or parts of them are being converted into overflow quarantine centers. Georgia reserved an acre of the 5,800-acre Hard Labor Creek State Park for this purpose. Louisiana is using Chicot State Park for for overflow as well, while Los Angeles docked 25 RVs at Dockweiler Beach for coronavirus patients with no place to self-isolate. As the California State Parks website states in bold, regarding closures: This list is dynamic and will be updated regularly.
Since the rules and recommendations keep evolving, how are you supposed to make sense of them? Michael Robertson, a professor at the University of Sydney's Health Ethics Centre, says it's tough for anyone to make a truly informed choice about their recreational options right now. We may want to go outdoors to be by ourselves, but if others do the same, our individual decisions can add up to consequences for everyone, including reduced access for everyone. Italy and Spain have banned leisure cycling outside, and France has now limited outdoor exercise to one hour, once a day, alone, within one kilometer of home.
"The mixed messaging people are getting—it's kind of an evolving process," he says. "People were just told, 'OK, just wash your hands'—and now we're looking at a shutdown of the economy and a potential depression. People can't process that." The waiving of national park fees, followed by the total closure of many national parks, may seem confusing or contradictory.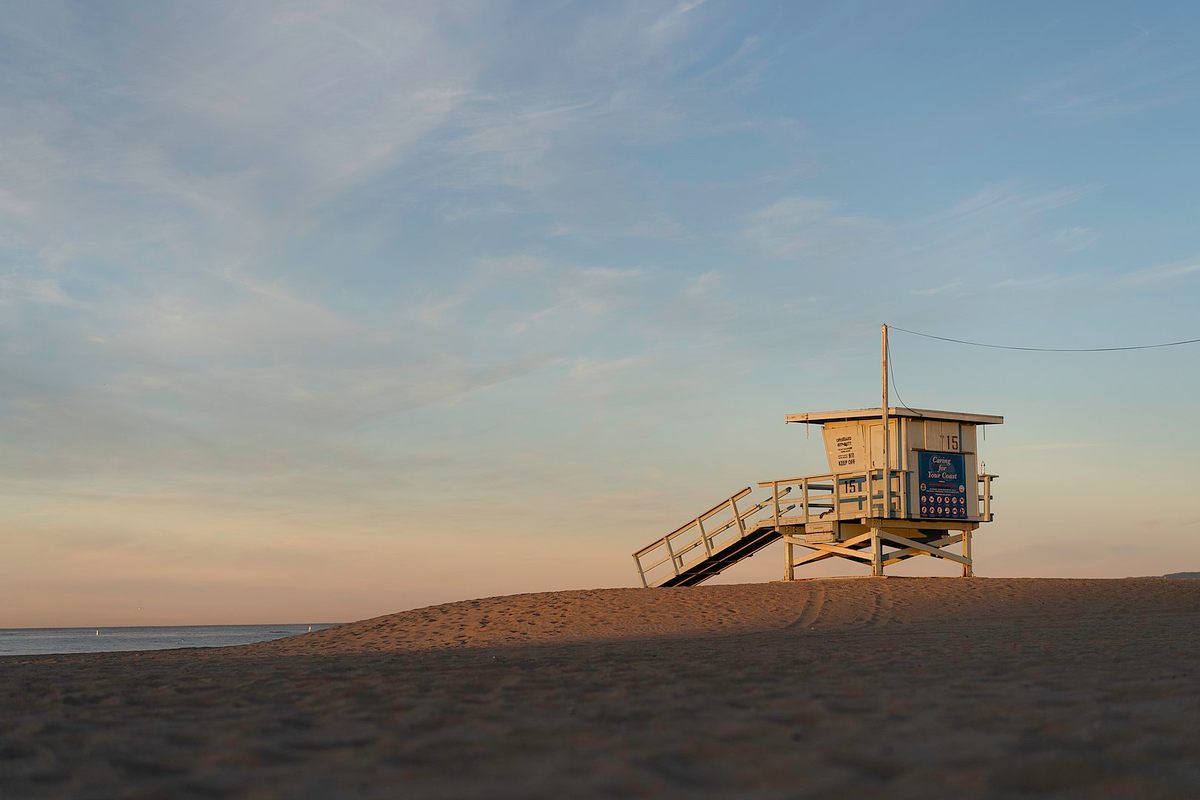 Given all this, Robertson says that the ethical choice is actually pretty simple: "Obey the f***ing law and do what public health authorities tell you to do." If they tell you to avoid parks or beaches, listen to them. And if you need a dose of the great outdoors, take the initiative to stay informed. You can't necessarily rely on advice you heard a week ago, so check for recent public health announcements as well as notices from local, regional, and national authorities.
For Theodora Blanchfield, in Santa Monica, the daily walk is more than a breath of fresh air. "This is a little bit cheesy," she says, "but I lost my mom a couple of years ago, and feeling the sun is one of the ways I feel connected to her. It's just incredibly healing to me." When California's Governor Newsom issued statewide stay-at-home orders on the 19th, Blanchfield's first question was: "But I can still go outside, right?" Currently, the answer is yes—but as of Friday afternoon, she can no longer go to the beach. Los Angeles County temporarily closed all of its beaches, trailheads, piers, and beach bike paths in an effort to slow the spread of the coronavirus. "I'm honestly feeling pretty scared right now," Blanchfield says, when asked whether she has other places to experience the outdoors. "I live on a really crowded, really busy road. But yes, there are other places I can walk."
No matter how far you're able to roam in the coming weeks, remember to keep your distance from others, wash your hands often, and stay tuned for updates from public officials.
You can join the conversation about this and other stories in the Atlas Obscura Community Forums.