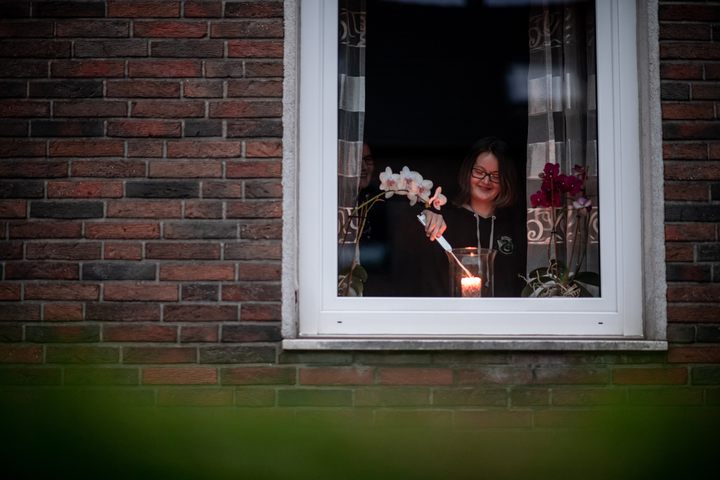 Balconies, Windows, and Rooftops Are the New Public Squares
The power of seeing and being seen, hearing and being heard.
When the German government banned group religious services in response to the COVID-19 crisis, a Catholic priest from the St. Pankratius parish in Oberhausen made a request on his church's website. He asked parish members to light candles and place them in their windows each day at 7 p.m., a collective act of comfort, solidarity, and hope painted in light across the cityscape.

In these alarming and unusual times, windows, balconies, and roofs have become more than architectural details, but stages for the human spirit to shine. Citizens of the United States, Italy, Spain, India, Brazil, and other places have been on lockdown, forced to create new ways to connect and not be alone. Music has been shared from rooftops, exercise classes across balconies, messages of faith and creativity posted on windows. Collective outdoor applause has been scheduled to celebrate health and other public workers.
We're sure to see a lot more images like these in the coming weeks. For now, Atlas Obscura has collected some of these expressions of community and creativity.