6 Infamous Places of Political Corruption
A crooked tour of American politics.
The footprints of political lies, scandals, and corruption can be found all over this fine nation, if you know where to look. Here are six places in the Atlas that serve as a reminder that power corrupts.
NEW YORK, NEW YORK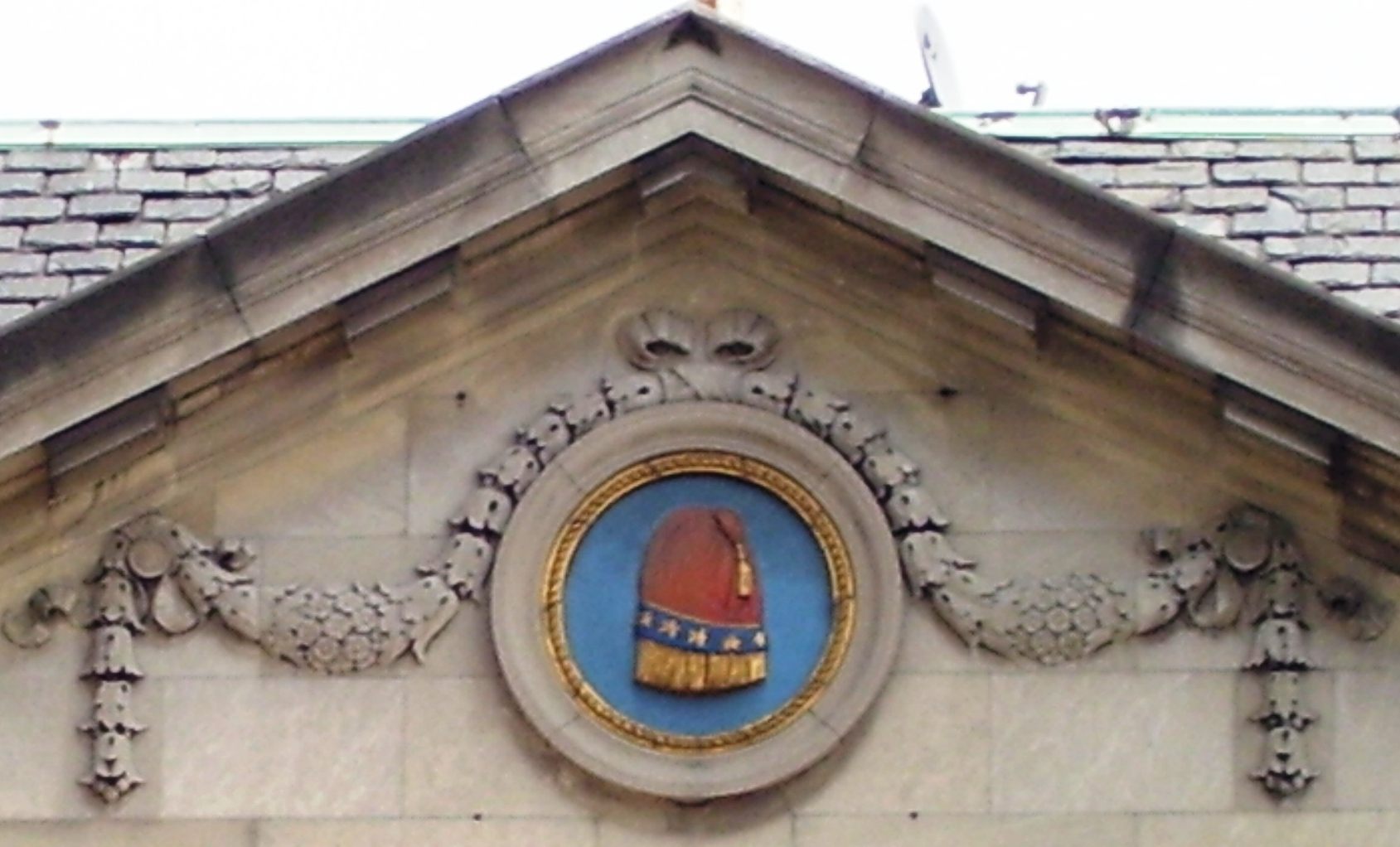 It's impossible to talk about political corruption in the United States without talking about New York City's infamous Tammany Hall, the ruthlessly efficient Democratic Party political machine that largely controlled New York elections from the 1830s up to the 1960s.
Located in lower Manhattan, Tammany Hall was the headquarters known variously as the Society of St. Tammany, the Sons of St. Tammany, or the Columbian Order, and finally, the Tammany Society. In addition to rigging elections and bribing police, under the notoriously crooked William "Boss" Tweed, the Tammany machine was also largely responsible for the rise of immigrants, especially Irish immigrants, in New York politics during the 19th century.
ARLINGTON, VIRGINIA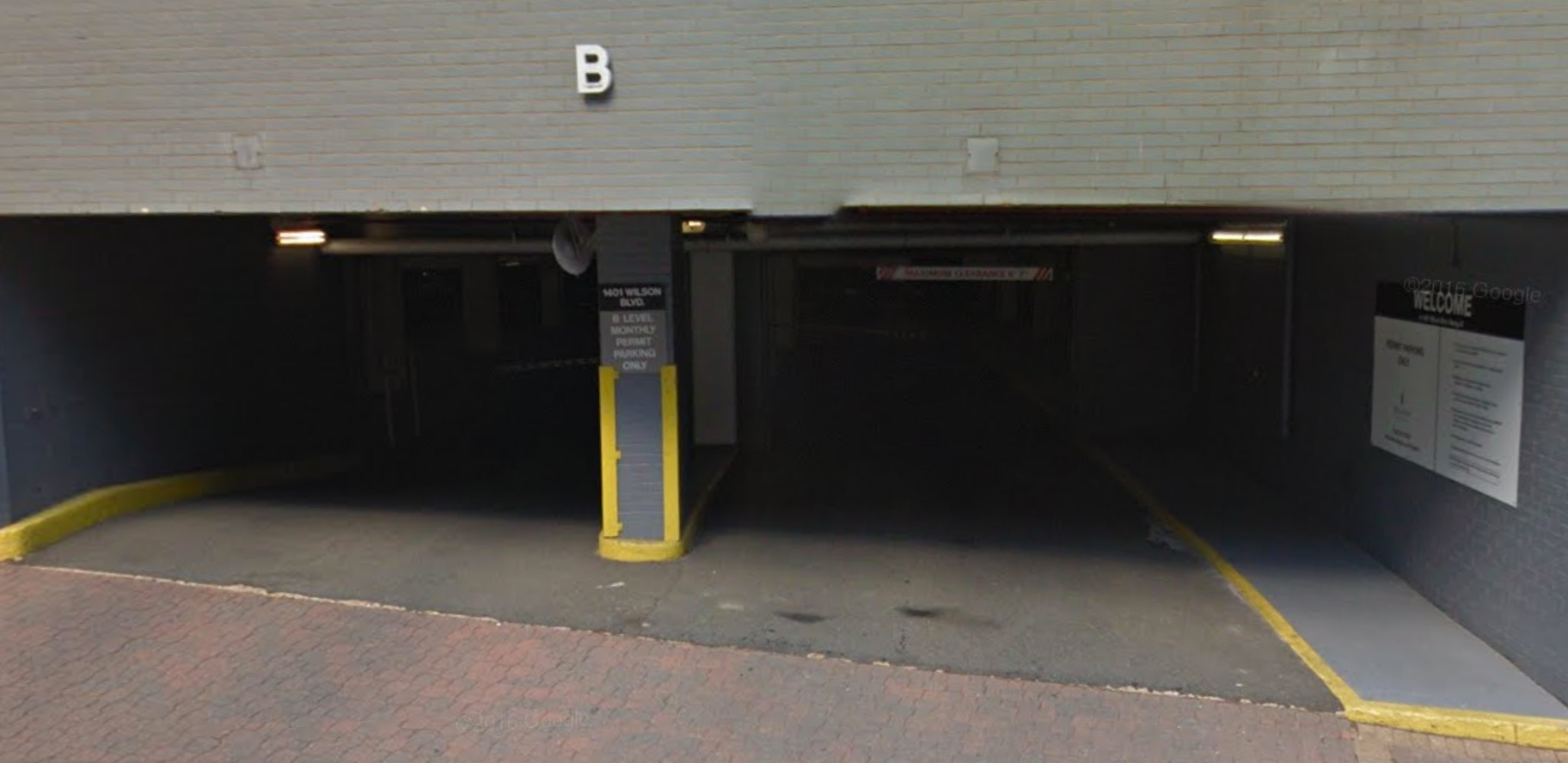 As the 1970s rolled around American politics was a far cry from squeaky clean, and in fact found itself in one of the biggest political scandals in American history, this one running all the way up to the White House.
This quotidian underground parking garage bore no special significance until 2005, when reporter Bob Woodward revealed that it was the location of secret meetings he had with Watergate source "Deep Throat." The men met in parking space D32, which sits beneath the Oakhill Office Building in Rosslyn, Virginia. The location was ideal for such covert conversations with easy ingress and egress through stairs that led to the street from the subterranean garage. These late-night chats under a cloak of darkness were part of the investigation Woodward and fellow reporter Carl Bernstein launched into the 1972 break-in at Democratic Party headquarters at the Watergate Hotel and the subsequent coverup by the Nixon administration.  
CHICAGO, ILLINOIS
Another parking lot, another political scandal. In this particular parking lot, Chicago mayor Eugene Sawyer was inaugurated under very sketchy circumstances in 1987.
When the current mayor at the time, Harold Washington, died suddenly, a tumultuous scuffle immediately began within city council to fill his seat. With opinions split between two aldermen, Sawyer and Timothy Evans, debates became heated and shady dealings were thick on the ground. Then, in the early morning hours of December 2nd, using back alley channels including, allegedly, promises for six-figure retirement plans Sawyer's supporters were able to secure the vote, just before dawn in the parking lot of a closed restaurant.
Sawyer's secret and shady inauguration was met with angry protests from minorities and progressives with many people accusing him of selling out to white politicians. However ionically, and to his credit, Mayor Sawyer passed an Ethics Ordinance to prevent corruption while in office. 
LOS ANGELES, CALIFORNIA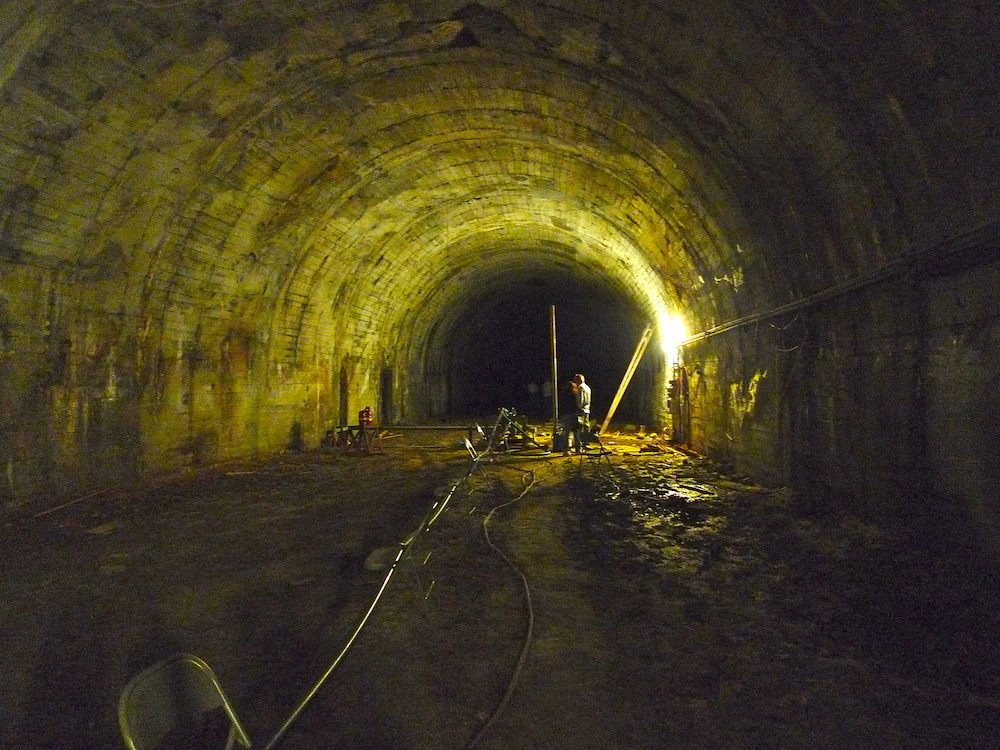 In the Prohibition Era, while the rest of the country was forced to go dry, underneath downtown Los Angeles the party never stopped.
Despite laws forbidding alcohol, 11 miles of service tunnels became passageways to basement speakeasies with innocuous fronts above ground. Patrons were able to move about under the city, boozing it up without a care in the world, while the Mayor's office ran the supply of hootch.
Aside from the service tunnels, there are also abandoned subway and equestrian tunnels from the days before personal vehicles began clogging up LA's city streets. There are stories of these tunnels being used by police to transport prisoners, bank security to move large sums of cash safely, and both coroners and mobsters to store bodies.
ZILLAH, WASHINGTON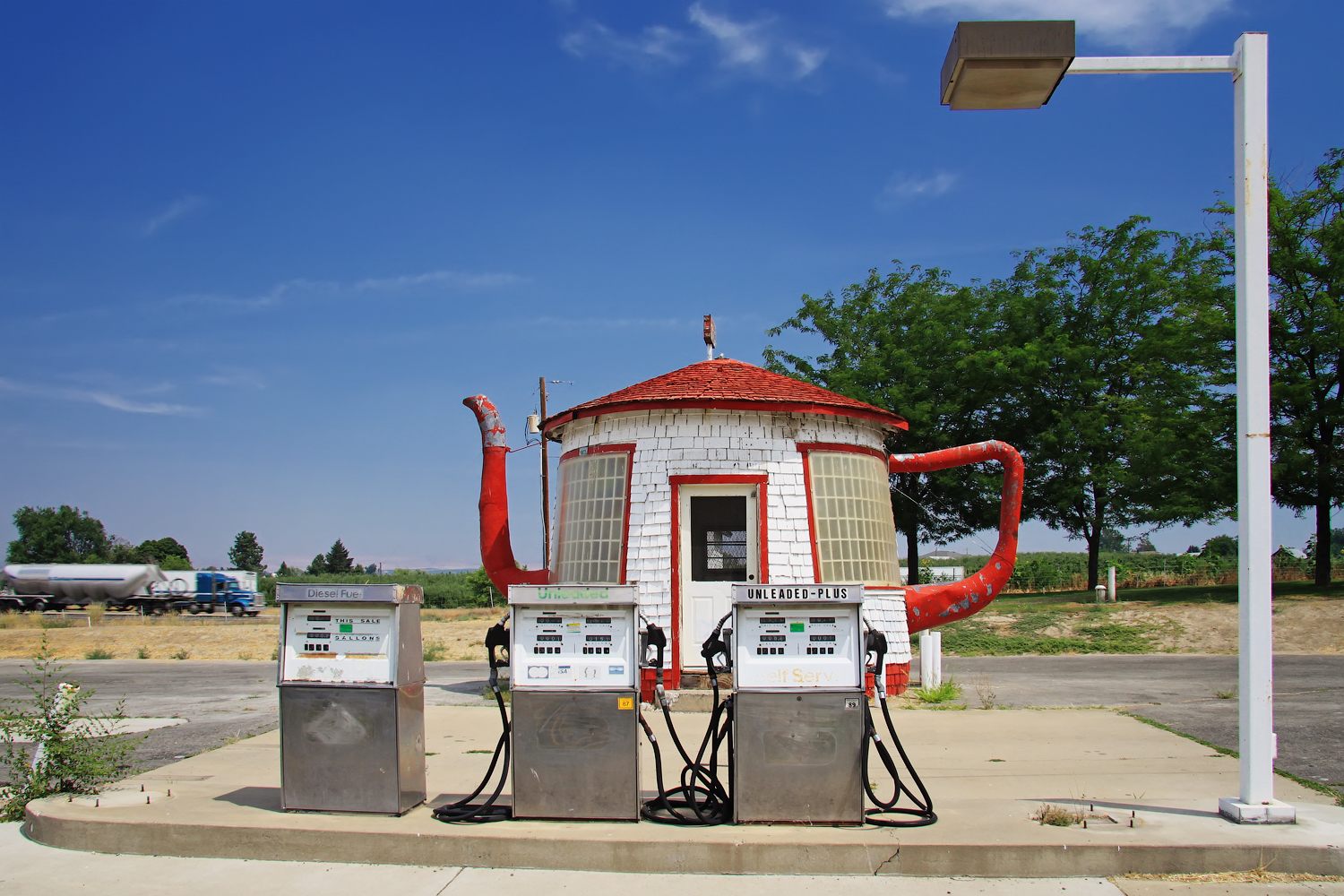 Inspired by the Teapot Dome Scandal of the Harding administration, Jack Ainsworth built the Teapot Dome Service Station in 1922 along Old Highway 12 in Zillah, Washington. The building, from which petroleum products were sold, humorously reminds passerby of the scandal involving erstwhile Secretary of the Interior, Albert Fall, leasing Navy petroleum reserves to private oil companies without a competitive bid process. Fall eventually went to prison for taking bribes, though nobody joined him for paying a bribe.
ZIHUATANEJO, MEXICO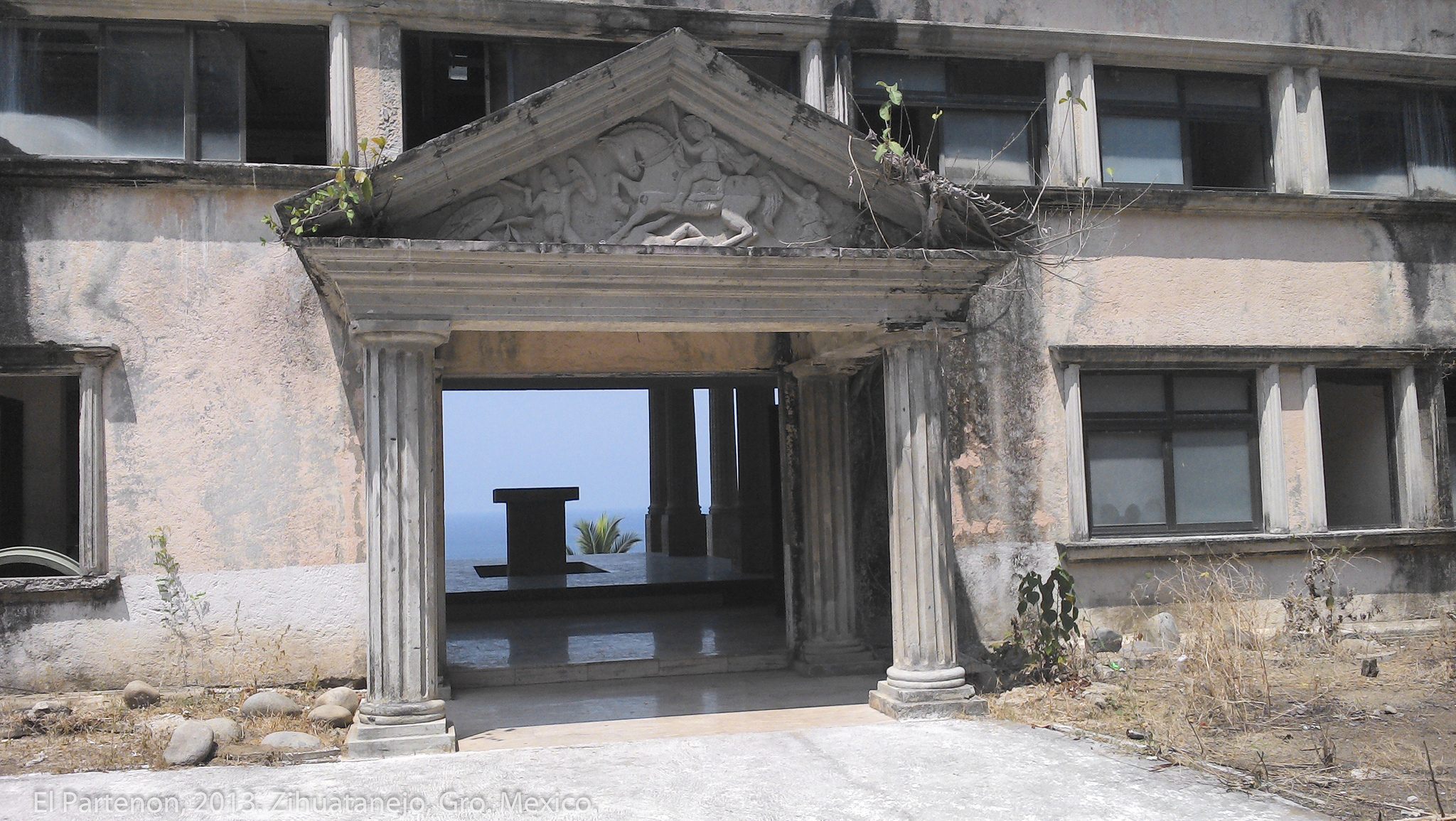 While not in the United States, Arturo "El Negro" Durazo Moreno, the notoriously corrupt Chief of Police in sprawling Mexico City from 1976 to 1982, deserves an honorable mention on this tour of civic malfeasance. During his tenure he developed a reputation for egomaniacal behavior and crookedness that would follow him to the grave.
From petitioning to become a five-star general despite never serving in the military, to enjoying the kickbacks of an illegal cocaine smuggling ring, El Negro managed to convert Mexico City's police into a racketeering empire the likes of which had never been seen before. All that extra cash had to be funneled somewhere, so El Negro established a couple of lavish mansions and this Greek-styled seaside playhouse along the cliffs. Today it is possible to tour the Parthenon in its former glory, where patios look out on to empty pools, and murals of Bacchanalia still adorn the walls of a crooked cop's erstwhile dream home.