Why Prehistoric Barrows Are Back in Funerary Fashion
The United Kingdom is experiencing a revival of interest in an ancient burial method.
Toby Angel first became aware of barrows in 2014, thousands of years after the Neolithic burial mounds had fallen out of regular use. Now Angel builds them, for customers who have chosen—when the time comes—to be laid to a prehistoric kind of rest.
Barrows—which, when Googled, leads first to a page about an old fantasy video game—are, in this context, burial mounds that were commonplace throughout the British Isles during the early Neolithic period, between 4000 and 3000 B.C. From the outside, they typically look just like small grassy hills, perhaps buttressed by some jagged, upright slabs that could've been nicked off of Stonehenge. But, each one also has a doorway literally into the hill, and some feature shelves lined with human remains, like a public mausoleum built into the earth.
The barrow that Angel first encountered in 2014 is known as the Long Barrow at All Cannings, in the southern English town of Devizes. It was not of the ancient sort. Conceived in 2012 by Tim Daw, a Stonehenge steward who noticed that visitors were trying to deposit their loved ones' ashes at the historic site, the Long Barrow at All Cannings was the first of the "Novolithic" variety—the first to be built in thousands of years. It's proven to be anything but a one-off; a revival of interest in and usage of modern barrows has since emerged throughout the United Kingdom, and researchers from the University of Glasgow are now asking why.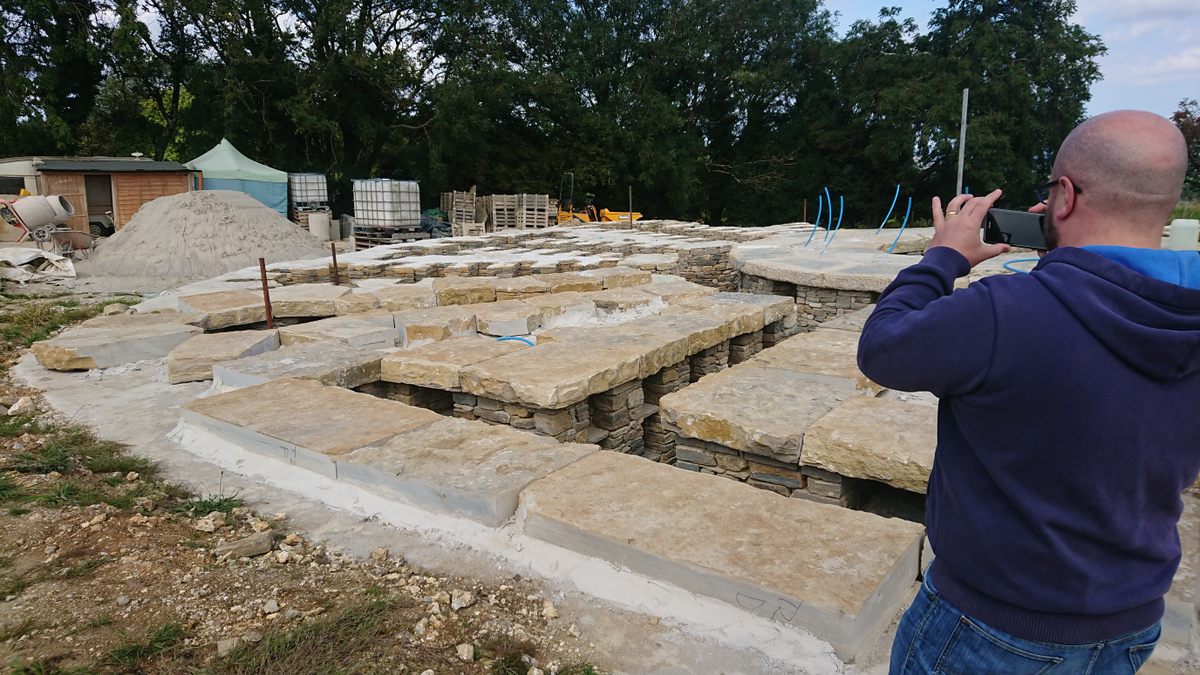 "Because I'm an archaeologist," says Kenny Brophy of the university, "then I kind of assume that everyone's interested in archaeology, or assume that everyone's into prehistory in the way that I am as well." His instinct, when he first became aware of the barrow trend, was that people simply "thought it would be really cool to be buried in a Neolithic monument …" He quickly learned that there was much more to the trend than a nerdy affinity for prehistoric rocks.
Back in the Neolithic, says Angel, barrows functioned as communal gathering spaces, as "civic space in a city center." In a modern context, they can serve the same purpose, offering a sense of home to those who might not feel inclined toward a typical cemetery. These modern barrows, for starters, are not affiliated with any particular religion, and they are geared specifically towards those who have chosen cremation. (Brophy often calls them "barrow columbaria" to reflect that.) Moreover, they offer a sense of security to those who fear that dwindling cemetery space will need to be converted for other uses in the near future. Many barrows, after all, have survived intact from prehistoric times, giving a sense of permanence to those whom Brophy deems a "community of the future dead." (Naturally, many ancient barrows have also fallen victim to weathering and/or development.)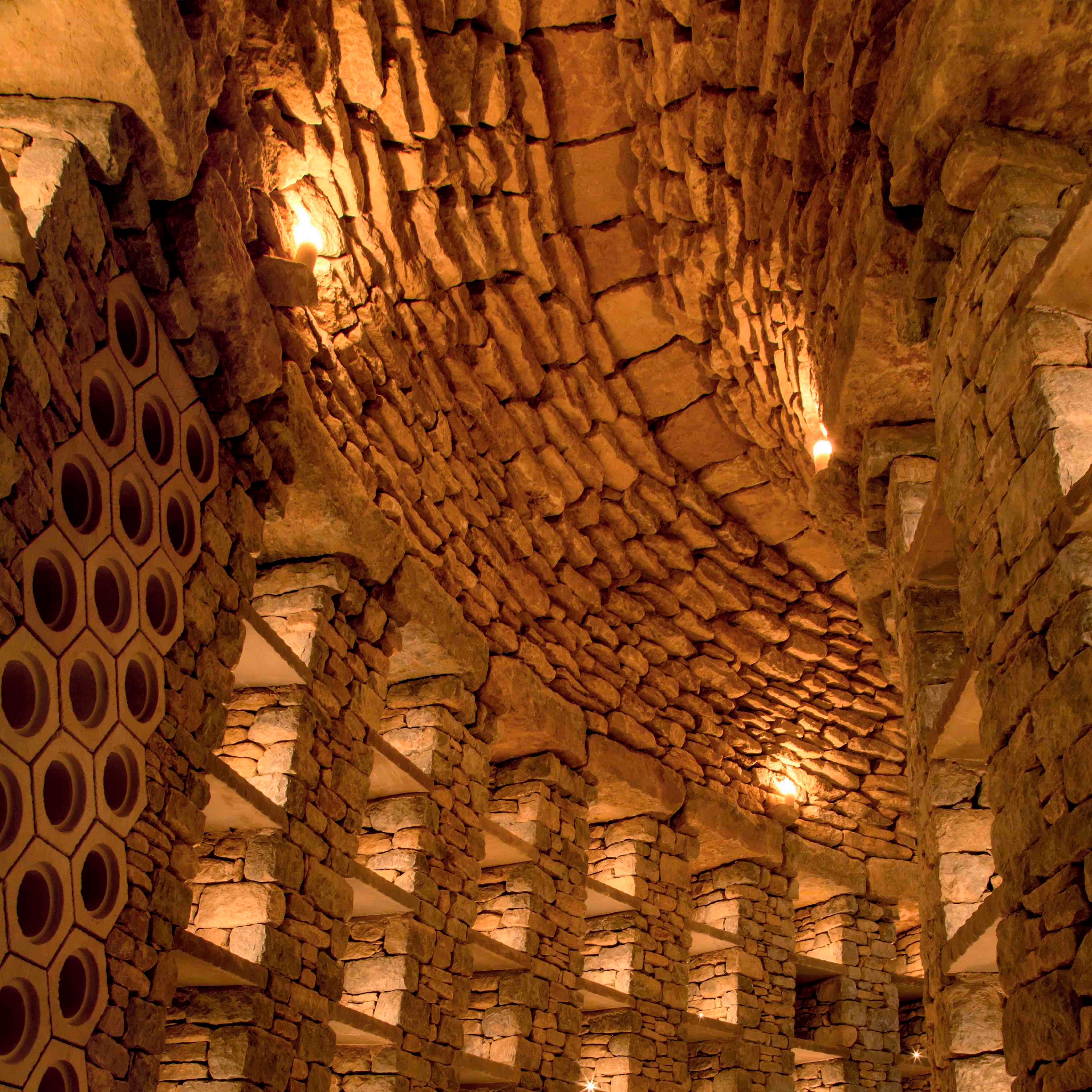 Angel, whose company, Sacred Stones, has built three barrows since 2015 and is exploring building another six, recalls a visit to an ancient barrow that plainly made this point. While vacationing in southern Scotland with his family, Angel and his daughter visited the Cairn Holy tomb, which dates back to the fourth millennium B.C. The identities of those interred there are long lost, but something caught the eye of Angel and his daughter: fresh flowers recently left inside. "This is thousands of years old," says Angel. In the intervening millennia, burial practices changed countless times. And yet, he says, he makes a point of returning to this same ancient barrow on every Scottish holiday he takes. Each time, without fail, he finds fresh flowers. The identity of those interred seems less important than celebrating their time on Earth, and the ancient barrow's permanence made that possible thousands of years later.
According to Brophy, there are currently four finished modern barrows open in the United Kingdom, along with another seven in the works. The trend and his study emphasize a paradox: that, while death is the most constant feature of human experience throughout history, practices surrounding death are forever in a state of flux. The modern barrow is just one of the cemetery alternatives that have emerged in recent years, such as Taiwan's public tree burials, or Washington State's newly authorized body composting. There is no way to predict how the future dead will choose to rest, but they, too, just might look back to prehistory for guidance.