For Sale: The Entire Contents of a Colorado Theme Park
In the market for a roller coaster? Here's your chance.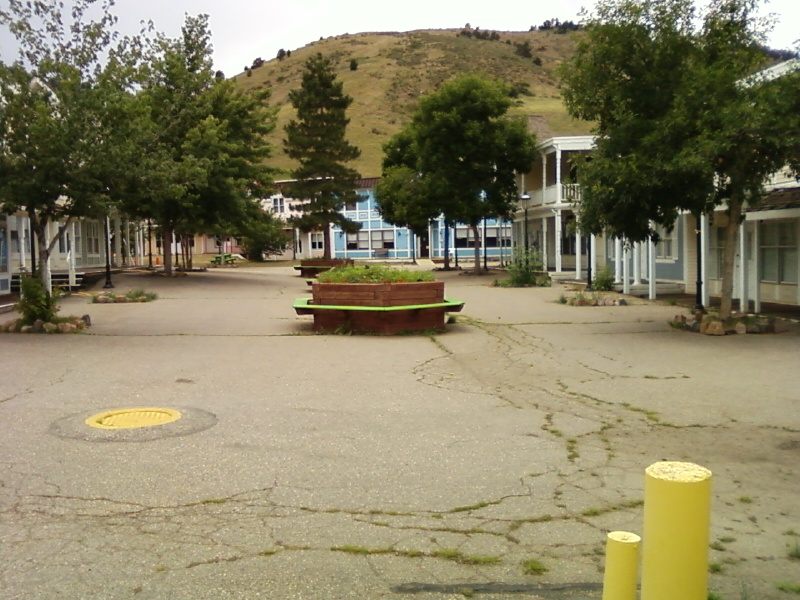 In June, after 47 years of laughter and screams, the Heritage Square Amusement Park in Golden, Colorado had its final ride. On Friday, October 25, its entire contents—from a Ferris wheel, to a roller coaster, to the dizzying Tilt-a-Whirl—are being auctioned off to the public on-site.
A 30-minute drive from Denver, Heritage Square was a Gold Rush-themed, free-admission family destination complete with artisan shops, a wedding chapel, a music hall, and the second alpine slide ever built in North America. (That's a long chute on the side of a hill with wheeled carts sliding down it.) The park's architecture was inspired by Storybrook design, a craggy fairytale style that incorporates playful distortions and forced perspective to make downsized models look like real buildings.
According to Norton Auctioneers' brochure, bidders at next week's sale of a "COMPLETE AMUSEMENT PARK," can buy rides built as far back as 1963, along with a 1980 "space shuttle," a 1993 spinning teacup ride, and nine swan paddle boats—eight white, one black. And in true arcade game fashion, it's wise to have a solid wad of cash to play, as the auction prefers cash paid in full on the day of. But don't worry: buyers of the park's largest items will have additional time to transport their casual new Ferris wheel away in something other than a sedan.
If you'd like a piece of the park but can't quite incorporate a swan boat or two into your lifestyle, the auction also boasts the sale of a chili cheese dispenser, soft-serve machines, metal gazebos, cash registers, round (or square) trash cans, and a 36-hole mini golf set up for your backyard.
For those who grew up visiting the park, the purchase of a genuine Heritage Square trash can may evoke fond memories. Denver native Cindy Leibman remembers the rocky, sepia-toned vistas surrounding the park. "My favorite thing in the '80s was watching fireworks from the hillside above Heritage Square," she says. "You could hike pretty close to the slide and see fireworks over the whole city."
Jon Robbins, another Denverite who spent a childhood within Heritage Square's city limits, says the park's intentionally vintage prospector theme was somewhat frustrating for a kid: "I remember hating the old-timey pictures my family would force me to do. They're popular in a lot of places throughout America, but those pictures are a constant reminder of Heritage Square, for better or for worse." Conversely, the Alpine Slide, which winds haphazardly through hills that once hid gold, seems to be a unanimous crowd favorite. "The Alpine Slide sticks in my memory the most," says Robbins. "I loved it so much. I remember every drive up the I-70 I could see the tracks zig-zag across the mountain face and I couldn't wait to get on the terribly slow and old ski lift that took you to the top."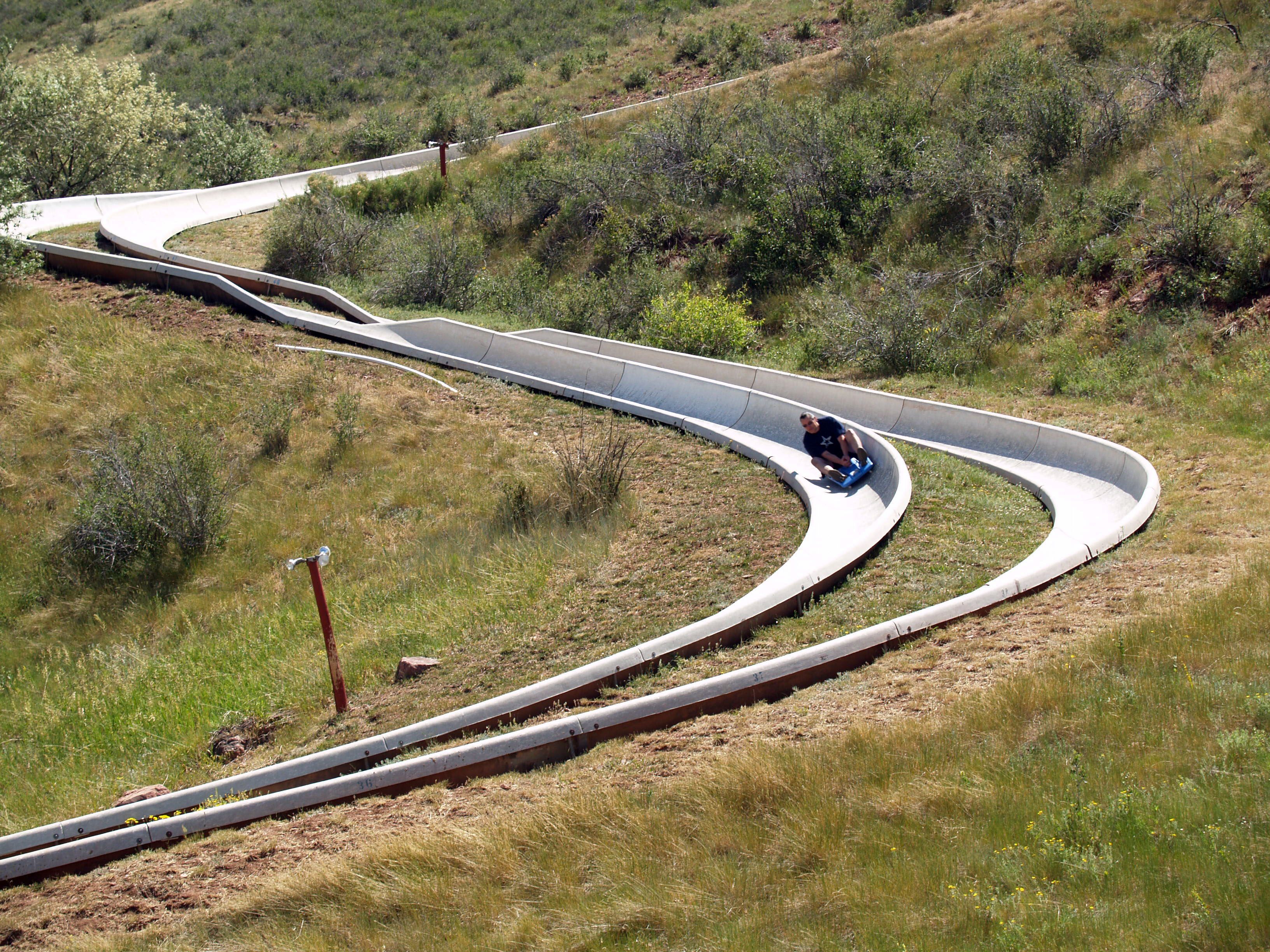 Over the years, various parts of Heritage Square closed in waves: 2015 marked the end of the Alpine Slide and the Old West-themed town just beyond it; next, Miner's Maze and the village church were moved to a new location; and on June 30 of this year, the amusement park attractions stopped running. Once the rides and other fixtures are sold off, says Alan Bader, the amusement park's operator of 20 years, "the history of Heritage Square will be kept alive by the memories and the pictures that cannot be taken away."