The 19th-Century Corduroy Road Uncovered in Michigan
A construction project found some history.
A corduroy road, also known as a log road, is a primitive type of road that's been in use for millennia and, when functioning, looks like this: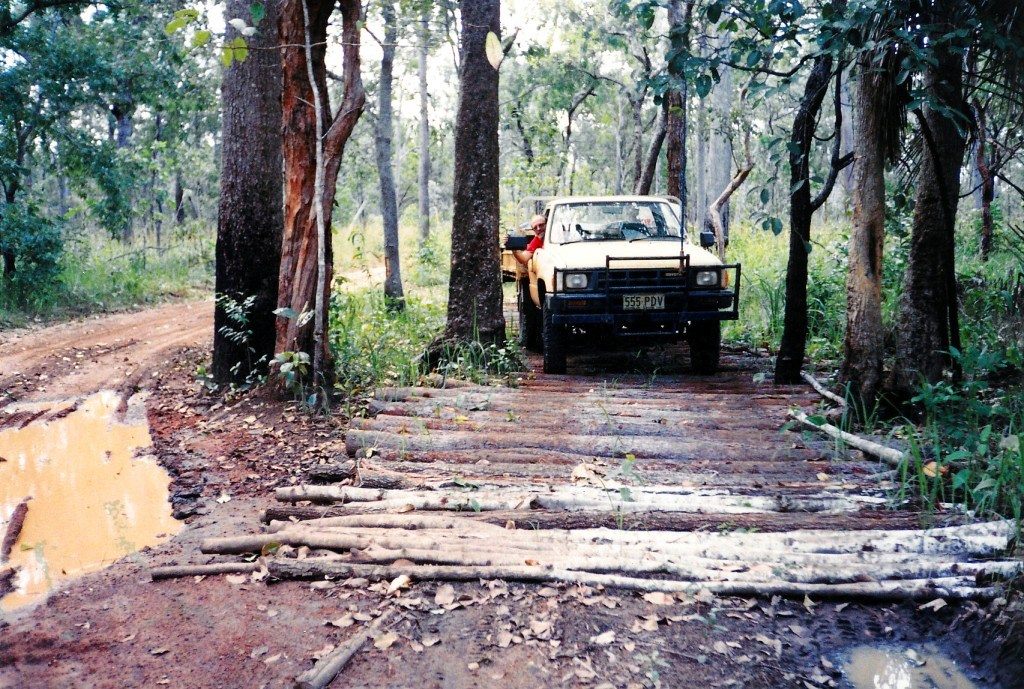 This type of road is used in areas where concrete, asphalt, or another type of surface isn't an option, or in times of war when just any kind of road will do. It was also used before modern pavement, in places, like swampy areas, where it became a necessity.
Recently, in Grand Haven Township, Michigan—located on the shore of Lake Michigan, about 27 miles west of Grand Rapids—such a road was discovered in the course of a construction project on 168th Avenue. Officials said the corduroy road was built circa 1855, "when [Grand Haven Township] was a logging town." They had known about a different corduroy road in town on a separate road about five miles away, but not this one.
"It was a pleasant surprise," Stacey Fedewa, a township official, told MLive. "We love finding our historical things here."
About 100 feet of road has been uncovered so far, the township reported last week on Facebook. They said Wednesday that they would be sending some of the logs to the Tri-Cities Historical Museum, for possible preservation, in part at the behest of some Facebook commenters who (perhaps unwittingly) channeled Indiana Jones.
"This is an absolutely amazing piece of history that should be put into a museum," one commenter, Marty Beck wrote.
You can see a few more photos of the logs here.