One 18th-Century Horse Eclipsed All the Others
The temperamental, spirited, fast steed that changed horse racing forever.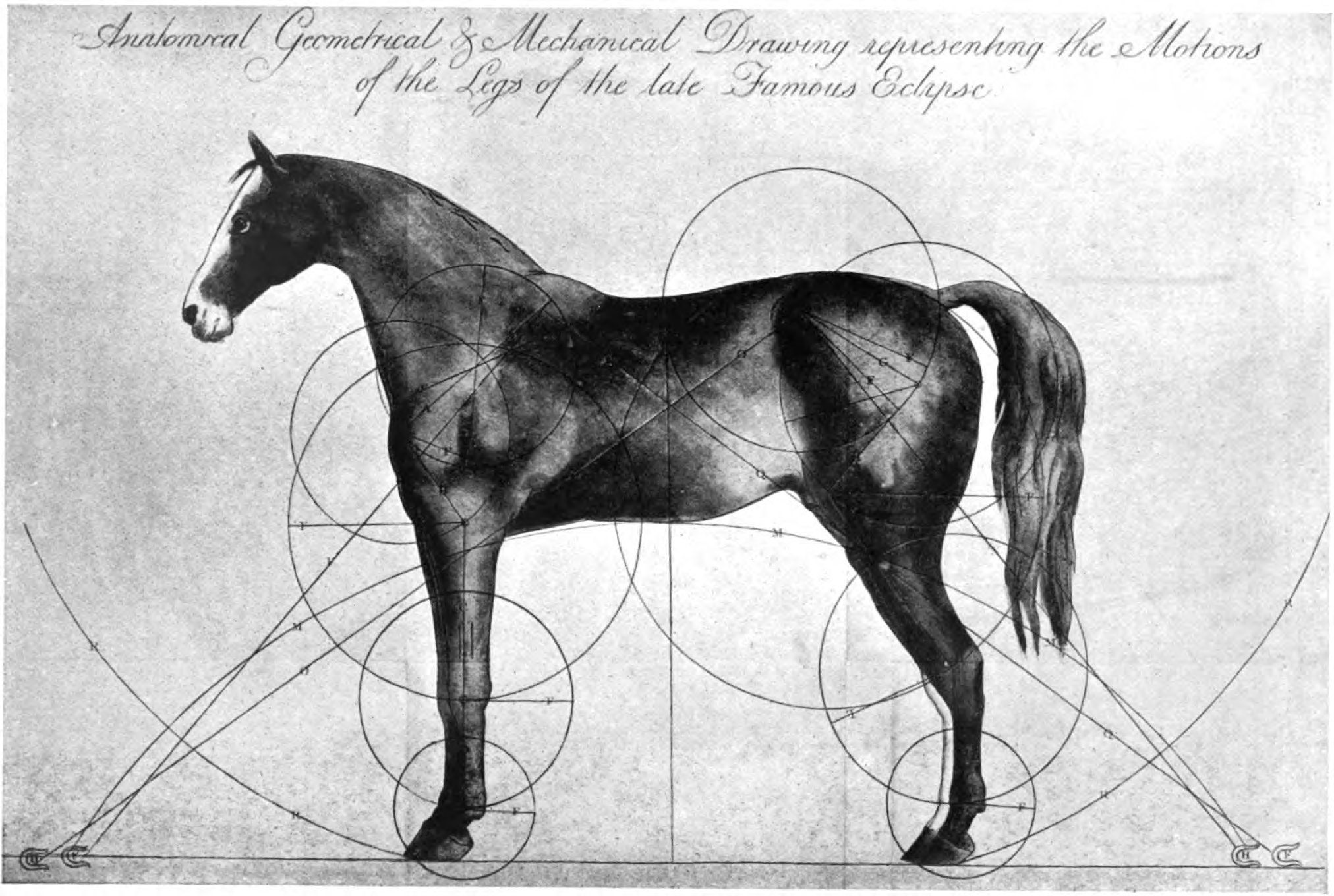 The greatest racehorse of the 18th century was allegedly born during the 1764 solar eclipse, which tracked from Iberia to Scandinavia, at noon on April Fool's Day. He was named, appropriately, Eclipse, and had a brief racing career of just 17 months. At that point he had to be retired, not for any physical reason, but because he won so consistently that no one bet on any other horse.
The 1760s and 1770s were some of the louchest years in Britain's history. One woman in five made a living selling sex. Gambling was similarly rife through every level of society. At its tamest, this involved cock fighting and horse racing. When a man collapsed outside the posh gentlemen's club Brooks, members staked money on whether or not he was dead. Even high-society women were involved. Those with no other income, David G. Schwartz writes in Roll the Bones: The History of Gambling, "sometimes allowed their houses to be turned into gambling houses."
All these factors contributed to a golden age of betting on horses, when a man might make his fortune from a well-picked colt. In Eclipse's case, that man was Dennis O'Kelly, a rogue with a brogue, who made his way from rural rags to racing riches through a heady combination of gambling, sex, and horses. That combo similarly informed Eclipse's life.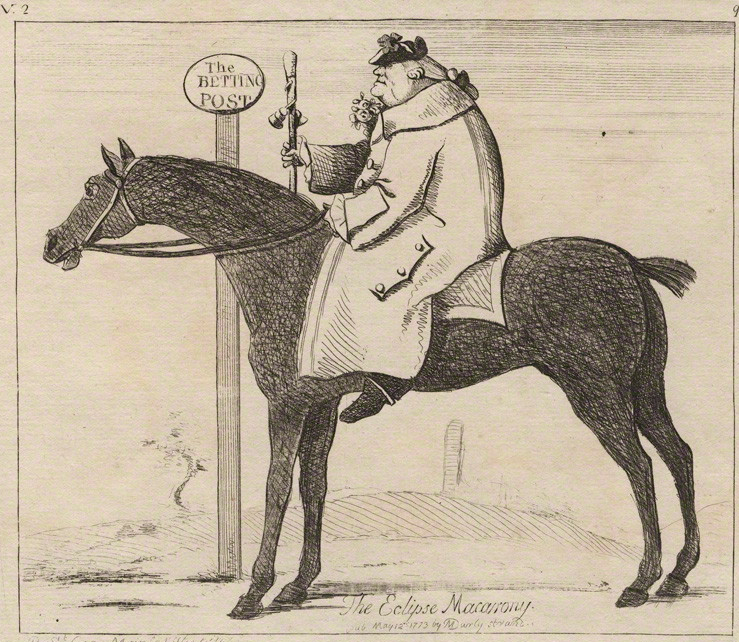 Today Eclipse's name appears everywhere, if you know where to look: in the name of a high-stakes British horse race, the title of a magazine about "the social side" of horse racing, the awards thought of as the Oscars of the racing world, and the main building of London's Royal Veterinary College. Perhaps less obviously, the Mitsubishi Eclipse is named for him, as is a whole selection of steamships (not to mention a whole stable of racehorses, successful or otherwise, including the famous New York colt American Eclipse).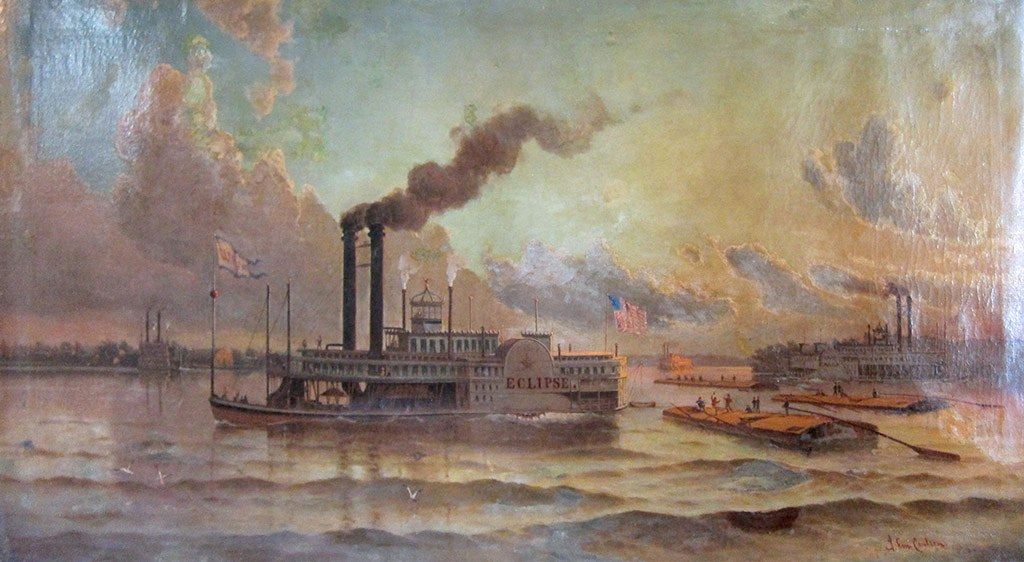 At a year old, however, Eclipse's future was far from bright. Owned by the deeply unpopular Duke of Cumberland, he was sold for just £75 to a meat farmer and salesman, William Wildman. Never classically beautiful, Eclipse was a "leggy yearling" with an "ugly head" and a stinking temper, according to Theodore Andrea Cook's 1907 biography, Eclipse & O'Kelly. At that time, untameable horses were often castrated, or gelded, to try to bring them into line. Instead, Wildman put him in the hands of a rural "rough-rider," who tired Eclipse out with a mixture of daytime trotting and all-night poaching expeditions. Later portraits show him running with his head down and his ears pinned back, often a sign of a seriously touchy steed.
But word began to get out about his speed. "At first," writes Nicholas Clee, author of Eclipse: The Story of the Rogue, the Madam, and the Horse That Changed Racing, it was "the trainer, owner and stable staff." From there, the bookmakers and other gamblers. By the time Eclipse's hooves hit the turf, "the whole place [was] abuzz." O'Kelly, a racing enthusiast, professional gambler, and occasional conman, had taken note.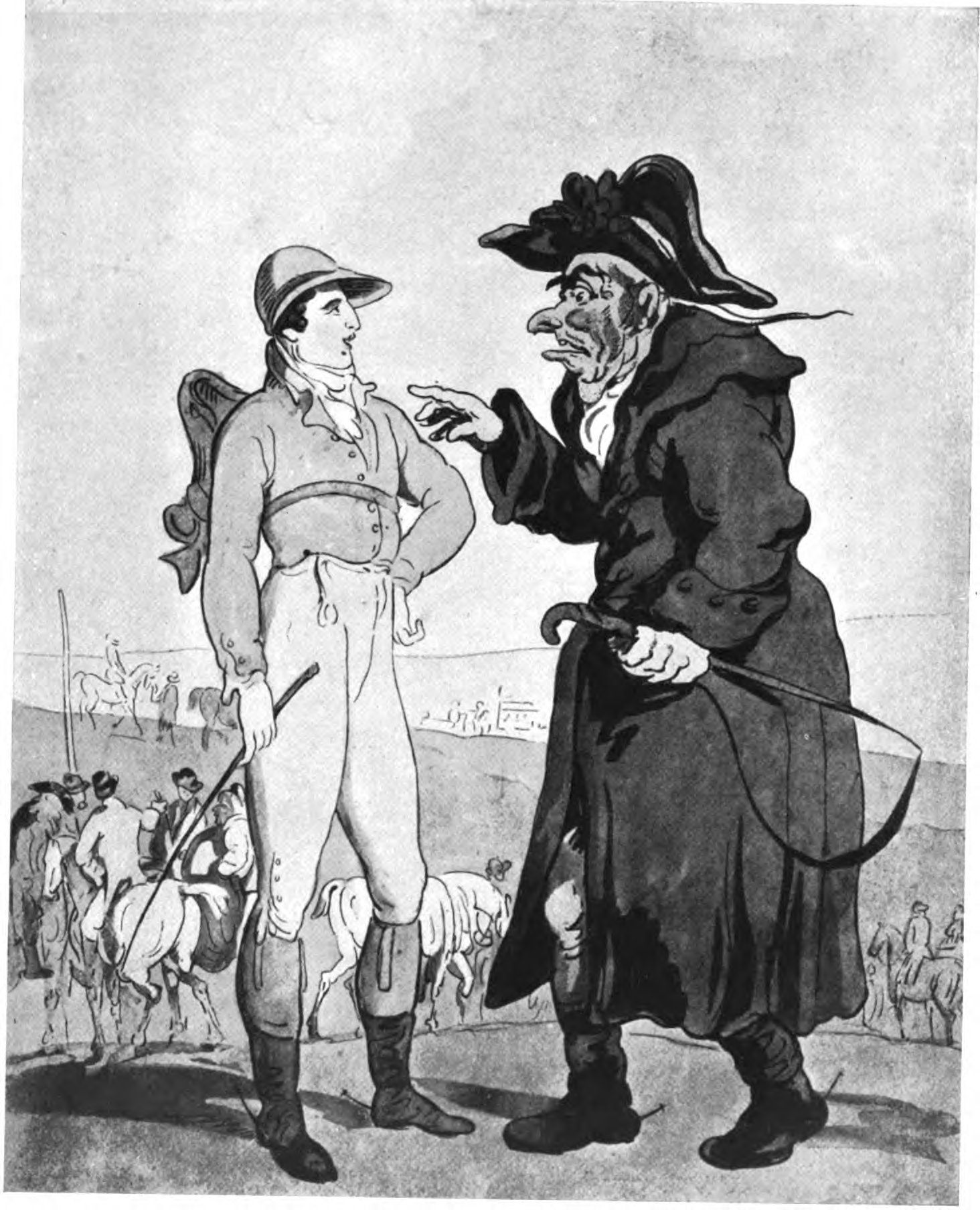 Shortly before Eclipse's first race, at the age of five, a group of bookmakers had sneaked down from London for a glimpse of this exceptional horse at a private trial. They missed it, but, according to an 1853 account, they ran into an old woman "toddling along" nearby. She knew almost nothing about horse racing, she said, but she could tell them that "white legs" was far in front, and that the others would never overtake him, "if he ran to the world's end."
She was right. Eclipse won the race. And then another, and another, and every one after that. Eclipse's rough riding might have saved him from the snip, but it didn't mollify him altogether. He only just tolerated having jockeys on his back, provided they "content[ed] themselves with sitting quiet upon the saddle." He ignored almost all commands or attempts to rein in his speed, but he loved to race. He was never beaten, nor "had a whip flourished over him, or felt the tickling of a spur, or was ever, for a moment, distressed by the speed of a competitor."
In fact, no one knows quite how fast Eclipse could have run if pushed, though some accounts have him galloping off at almost 60 miles an hour. "No horse could be found to call forth his extreme pace," according to The Farrier and Naturalist, published in 1828. It's likely that speed came from his unusual lineage: Eclipse is said to be have been descended from two of three Arabian stallions that had recently been imported to the United Kingdom, and are thought of as the "foundation stallions" of what we now consider Thoroughbreds.
In 1769, O'Kelly bought the horse in two installments of 450 and 1100 guineas (a guinea was one pound, one shilling). By that point, O'Kelly had already begun to clamber up the British social and economic ladder.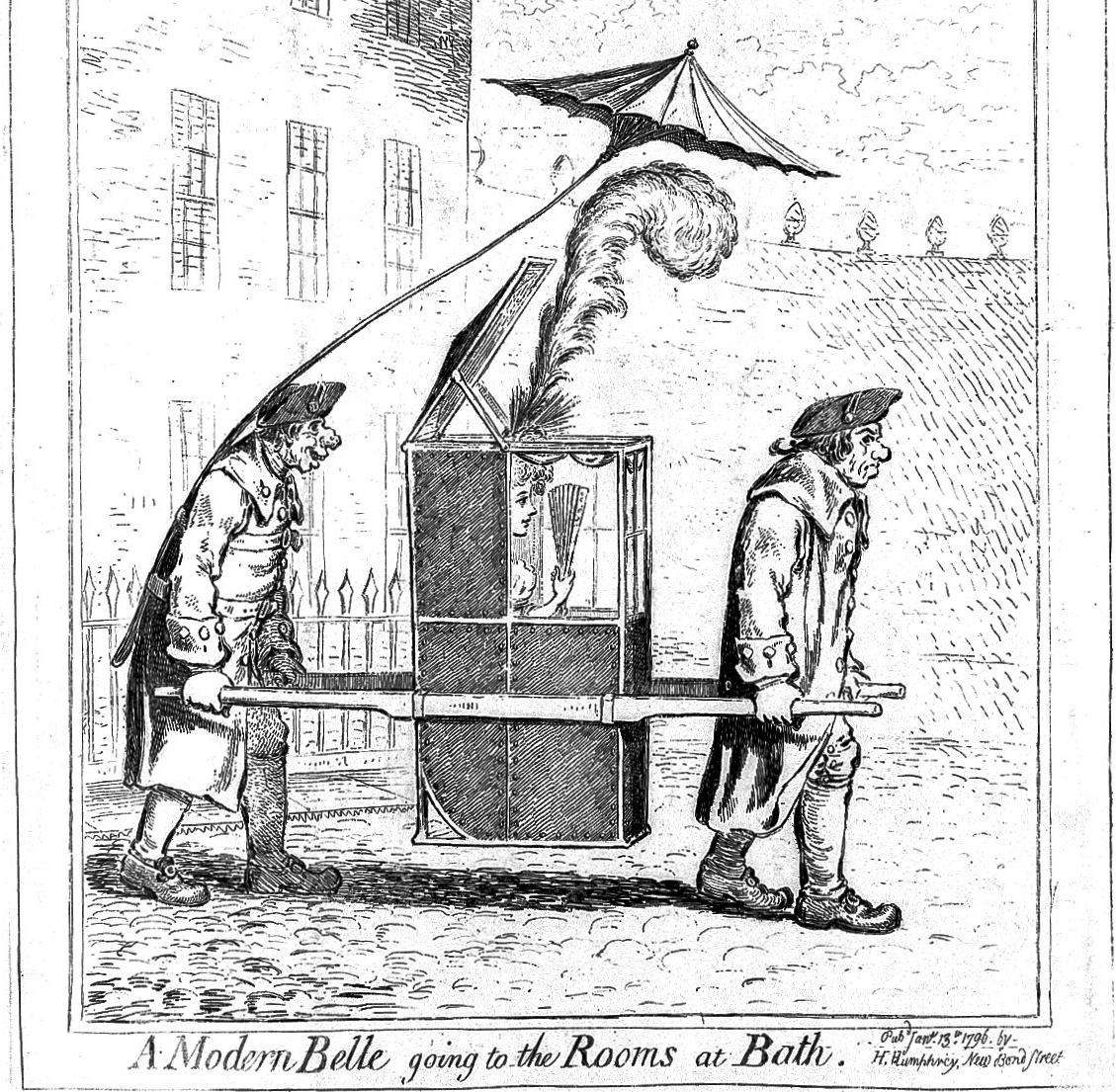 Originally from a tiny town in western Ireland, O'Kelly had come to London to seek his fortune. He found a job carrying a sedan for high society, and then found his fortune inside of it. According to a hack biography published in 1788, shortly after O'Kelly's death, the lady in the covered chair took a shine to him. High-profile women taking lovers was not uncommon at the time—take Lady Worsley, one of the most eligible young women of the time, who had 27 lovers, some of whom testified during her divorce proceedings.
O'Kelly gave up carrying sedans for a living, but, when his patron's money dried up, he took to gambling to support his extravagant lifestyle. The strategy landed him in debtors' prison, where he met Charlotte Hayes, one of the most successful brothel keepers in London, who was his professional and romantic partner for the rest of their lives.
O'Kelly was well liked, though not always accepted by the landed gentry and noblemen of the racing set. The adopted 'O' in his name, according to his biography, came from his largesse and generosity.
Who keeps the best house in England? was the frequent question.—O! Kelly, by much. Who the best wines? O! Kelly, by much. Who the best horses? O! Kelly's beat the world. Who the pleasantest fellow? Who? O! Kelly.
The purchase of Eclipse was their finest business decision. He earned the couple close to £30,000—$6 million in today's money. While the racing brought in some of this revenue, much more came from applying Hayes's trade to O'Kelly's horses. Eclipse mated with the mares for £50 a go, around $10,000 in today's money. He did this more than 300 times.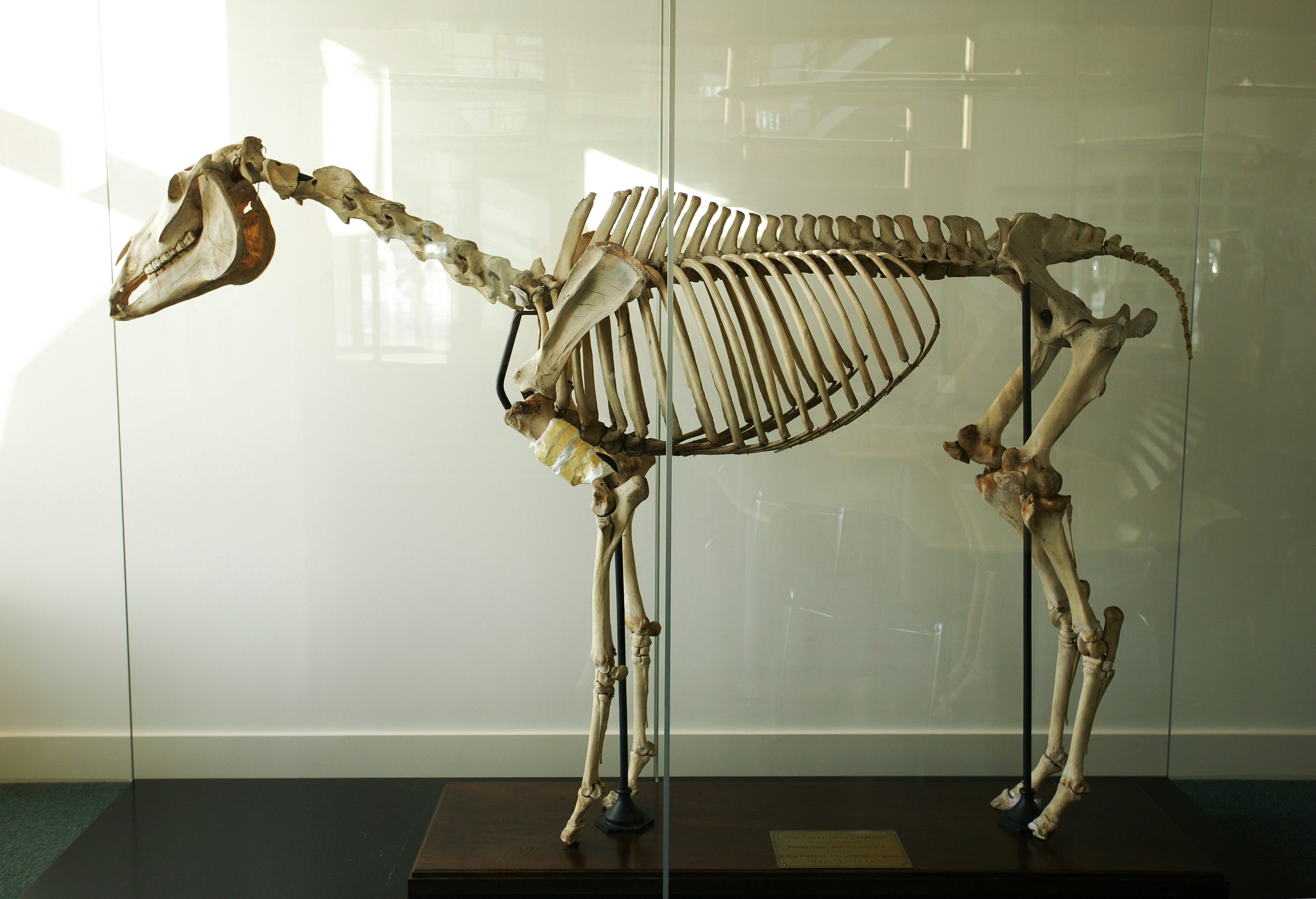 After a few years, the cross-country reproduction tour began to take its toll on the horse. Eclipse became "very decrepit and foundered in his feet." He was ferried around in what may have been the first horse box, a four-wheeled carriage drawn by two other horses, with snacks and refreshments for the ride.
In December 1787, O'Kelly died of "luxury and hard living"—otherwise known as gout. His fortune, and Eclipse, passed on to Hayes.
Eclipse outlived his master by only a couple of years. He died of colic in early 1789. At his funeral, according to 1805 Turf Register and Sportsman & Breeder's Stud-book, mourners ate cake and drank ale to the strains of a stirring epitaph:
… from the hoof of Pegasus arose.
Inspiring Hippocrene, a fount divine;
A richer stream superior merit shows.
Thy matchless foot produced O'Kelly wine …
Relics of the legendary horse were coveted after his death. Bits of his body began to materialize around the country, like pieces of the True Cross. And, there were far more pieces of his anatomy circulating that could have belonged to a single horse (not unlike bits of the True Cross). There were, at one point, six Eclipse skeletons knocking around, and nine "authentic" hooves, some of which were repurposed as trophies and inkstands.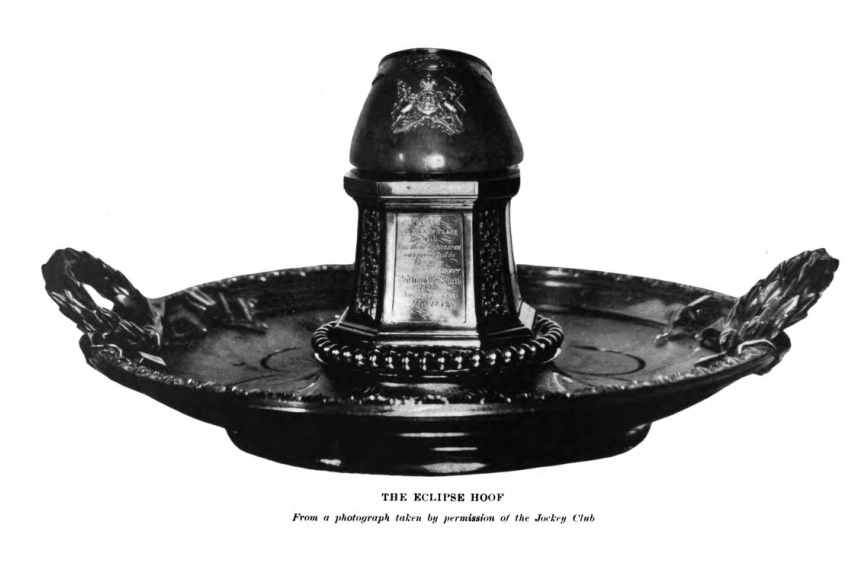 "The 'genuine' hair out of his tail would have generously filled the largest arm-chair in the Jockey Club," wrote biographer Theodore Andrea Cook. The actual bones, however, spent some years rattling around the cupboards of Bracy Clark, an equine historian. They were sold first to the New Veterinary College in Edinburgh, and then to the Royal College of Veterinary Surgeons in London. From there, the bones zigzagged to the Natural History Museum, to the National Horseracing Museum, and finally back to the Royal Veterinary College, where they are exhibited today.
There is, however, a piece of Eclipse that is spread far and wide across the country—his blood. That mating tour resulted in a great many foals, who had a great many more—and today over 90 percent of all British racehorses are directly descended from the one born when the Moon's shadow passed over Europe in 1764.