Edible Book Festivals Are for Pun and Food Lovers
It's been widely celebrated for almost 20 years.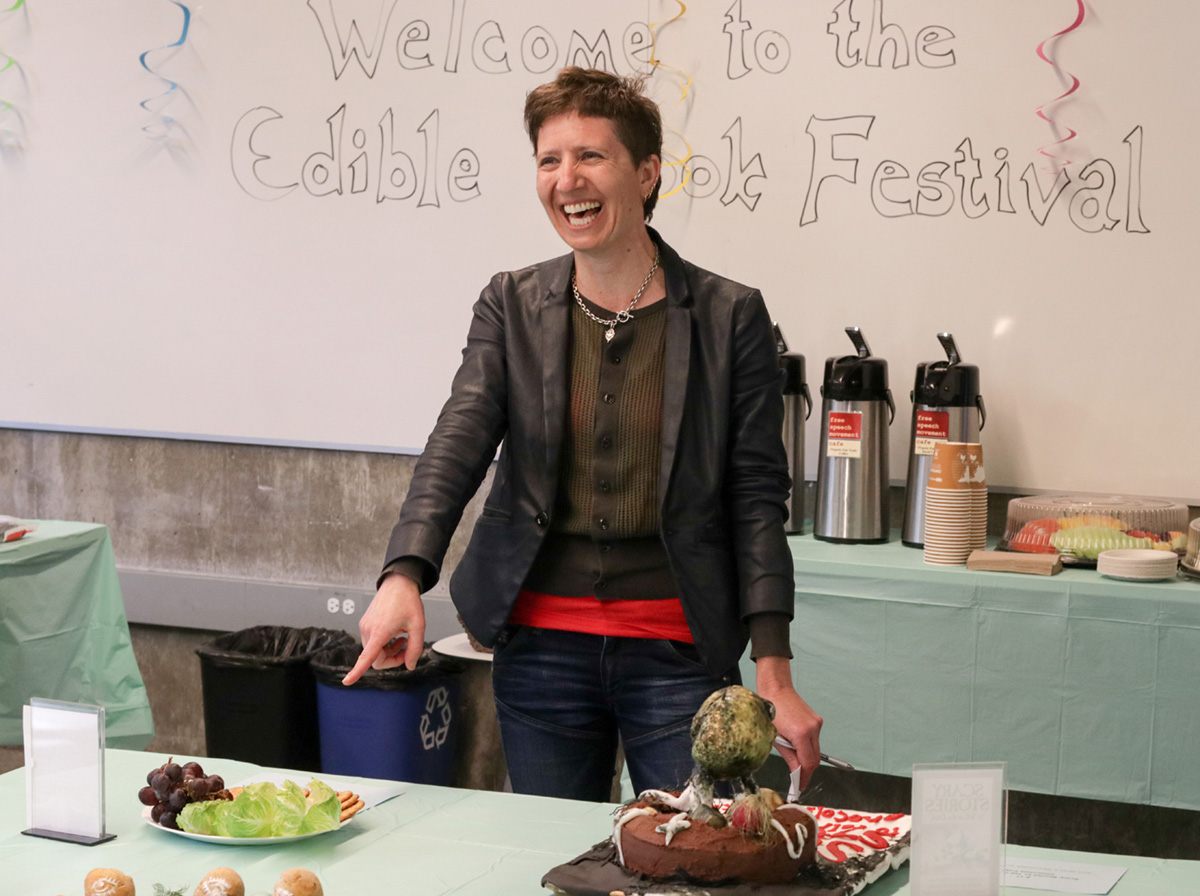 This year, dozens of libraries, universities, and book art centers across the United States are providing a space for voracious readers to show off their literary knowledge, culinary skills, and pun-making chops. The medium is food, and participants construct edible displays based on literary works. Some are gloriously decorated cakes that wouldn't be out of place on a Food Network baking show. Others are less appetizing, and more focused on clever wordplay.
Both are welcome at the UC Berkeley Library Edible Book Festival. In its third year, it's organized by Susan Powell, a map and geospatial data librarian who encountered an Edible Book Festival while a graduate student at Indiana University, Bloomington. "I had a great time visiting the ones that I went to," she says, "and it's something that fits within the scope of what a library is." The only rule is that every entry "needs to be edible": that is, made out of something that, in theory, you could eat.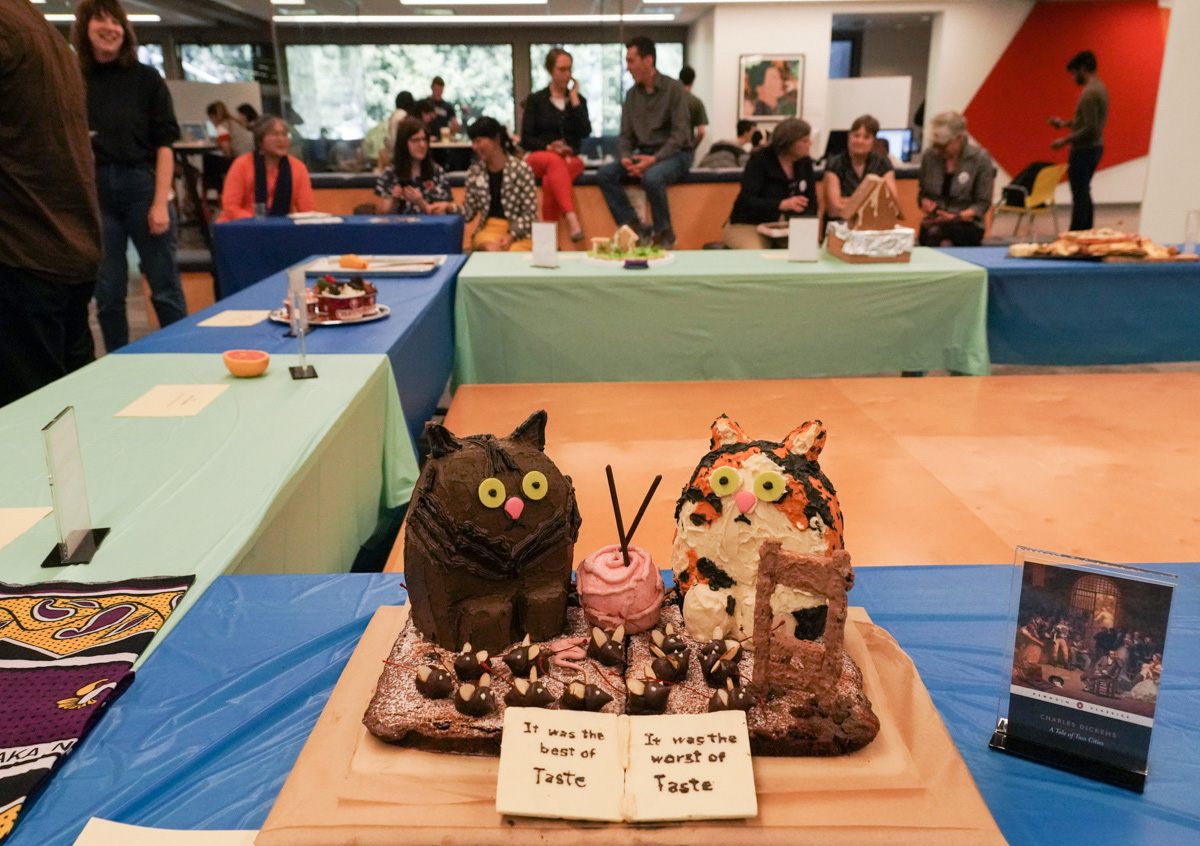 The UC Berkeley Library Edible Book Festival, held this year on March 18, takes the form of a contest, with prize categories such as Punniest, Eye Candy, and Least Edible. Last year's Festival featured "The Handmaid's Tamale," a riff on Margaret Atwood's dystopian novel, and "Gravy Teas Rainbow," a curved array of teacups filled with different colors of gravy (winner of 2018's "Least Edible"). This year, entries included "The Communist Antipasto," "The Tails of Two Kitties," and "Infinite Zest." Berkeley's edible books, Powell says, tend to be less gorgeously decorated cakes and more punny, plated displays. Literature-wise, most of the books represented are well-loved classics and popular, recent publications.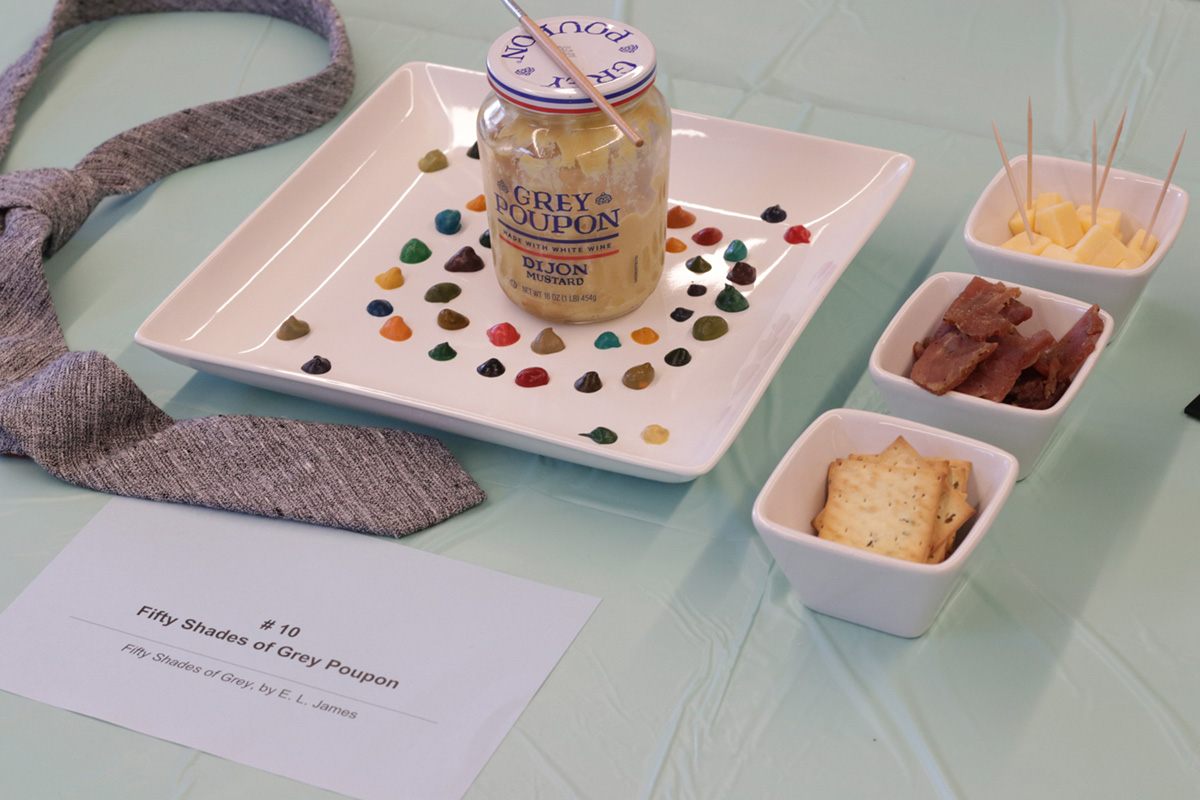 This year, judges include a rare book curator, a representative from the Berkeley Food Institute, and several professors. For the last few years, many participants have been UC Berkeley staff. "That's who we can reach out to and who tends to have time in the middle of the semester," says Powell. But she's excited that half of this year's participants are students. 2019's Edible Book Festival is the largest yet, with 24 participants registered to bring edible creations for the Berkeley community to admire and eat. (I spoke to Powell before this year's Festival.)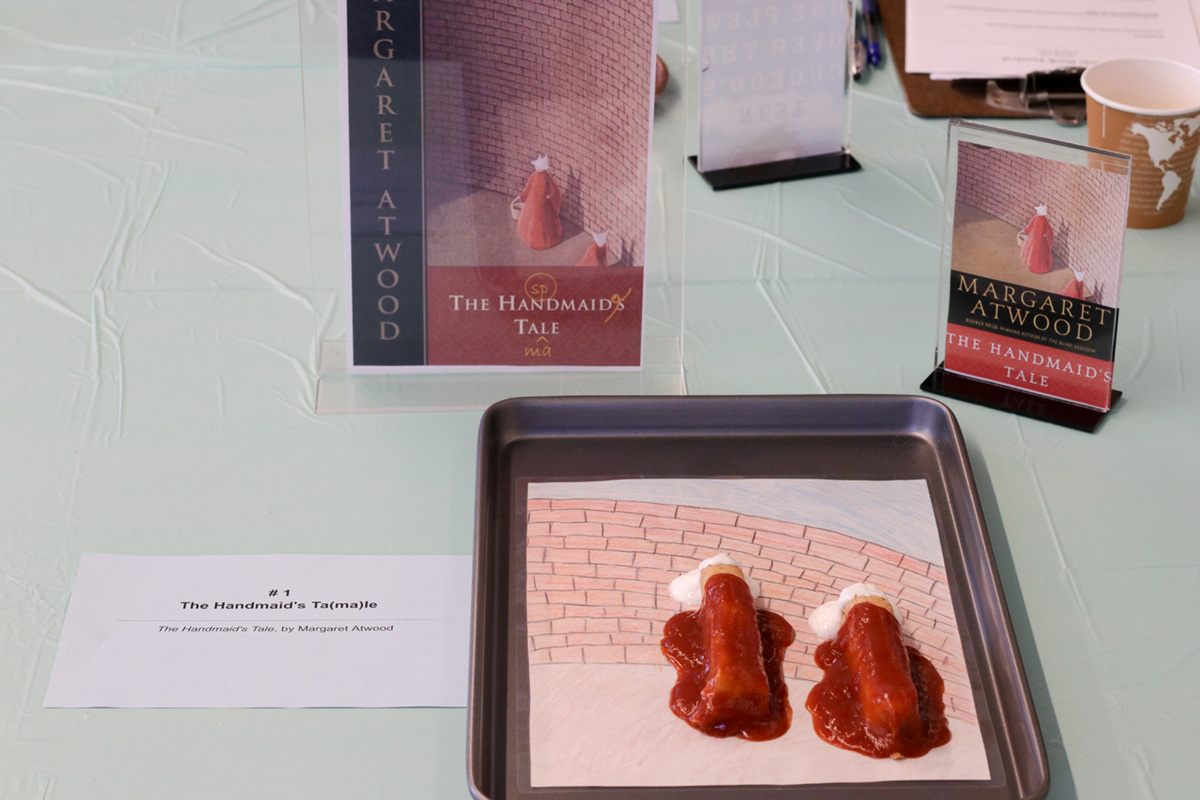 UC Berkeley's event is just one of many Edible Book Festivals that have proliferated since it was conceived over Thanksgiving dinner by the late Judith A. Hoffberg, an art librarian from Southern California. Together with Béatrice Coron, an artist who specializes in elaborate paper art, the two contacted book art centers around the world. The idea, says Coron, was to "create artist books and share them in a convivial way." On and around April 1, 2000, artists created elaborate edible projects that they shared at events held everywhere from Australia to Arizona State University. Coron still remembers a book-shaped apple pie covered in the digits of pi, made for 2003's Edible Book Festival in New York. "I had the privilege to eat that book," she recalls, "and it was delicious."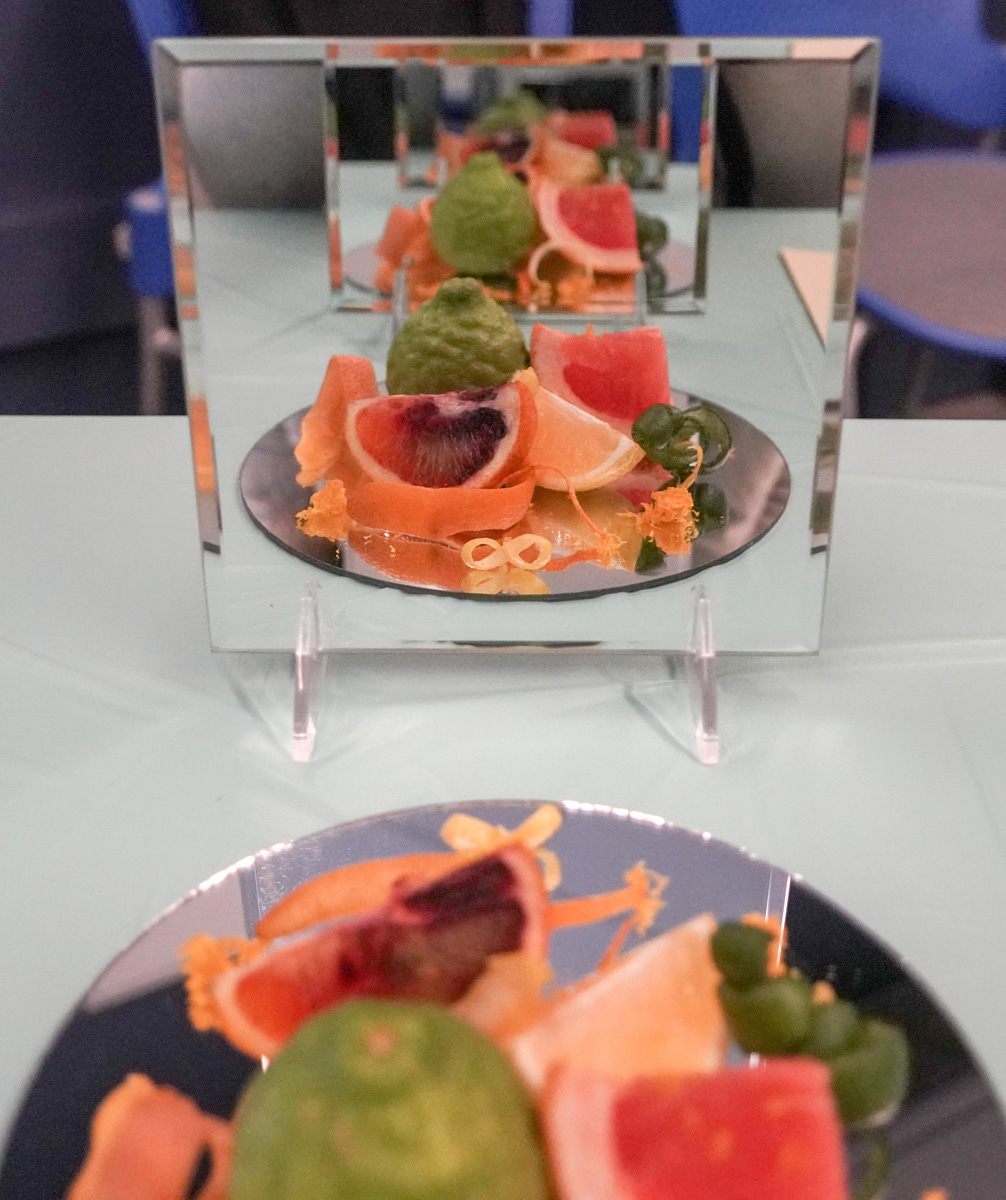 Eating the delectable foods described in books can bring readers closer to their favorite texts: Recipes abound online for lembas (Lord of the Rings) and cauldron cakes (Harry Potter). Perhaps this helps explain the popularity of Edible Book Festivals, which have been held every year—on or around April 1—since the inaugural 2000 event. While UC Berkeley's Edible Book Festival is fairly new, other institutions, such as Cleveland's Loganberry Books and the Western New York Book Arts Center, have held yearly festivals for more than a decade. And while many Edible Book Festival creations are violently pun-based, the date is not about April Fools' Day. Instead, it's a loving paean to Jean Anthelme Brillat-Savarin, who was born on April 1, 1755. A French lawyer, Brillat-Savarin penned the now-classic book The Physiology of Taste, which explored the joys and science of eating. Long celebrated as a witty gastronomic masterpiece, it's also the source of the famous aphorism,"Tell me what you eat and I will tell you what you are."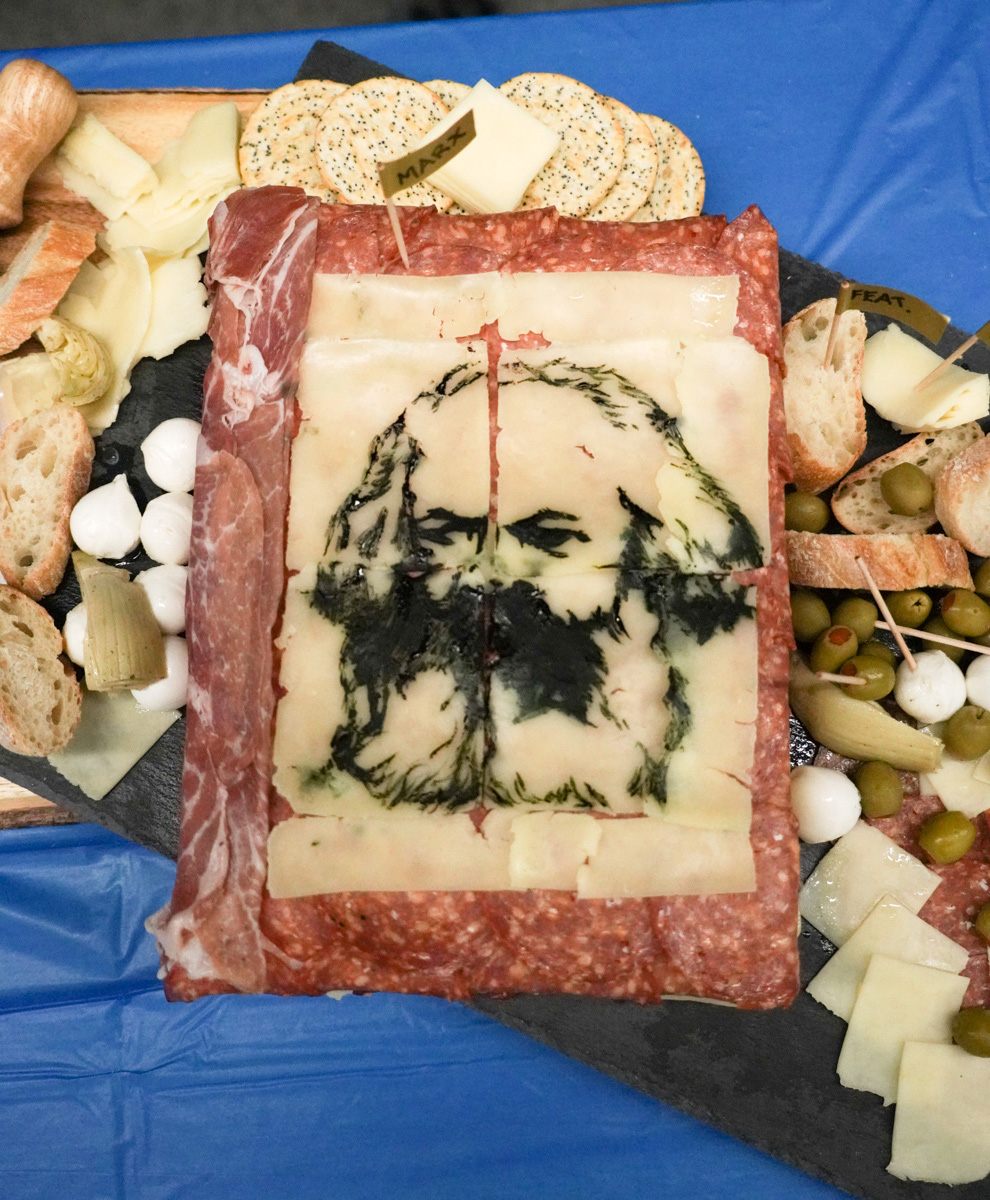 The Festival has evolved as it spread, and until 2006, Coron ran a website, Books2Eat, which documented the event's proliferation. While the first year saw Edible Book Festivals at book art centers, galleries, and universities, the concept quickly spread to libraries. Sometimes, organizers held high teas where the creations could be consumed. Others auctioned off the edible books to raise funds.
These days, Coron is no longer involved with the Edible Books Festival, and Hoffberg passed away in 2009. Yet the idea has endured. "It was designed from the beginning to be open source for anybody interested in making their own event," explains Coron. She wishes more artists would participate in today's Edible Book Festivals, but also notes that Hoffberg liked the idea of the Festival taking on a life of its own. "It is really nice that the Festival is celebrated in many ways and that people can enjoy it through their libraries."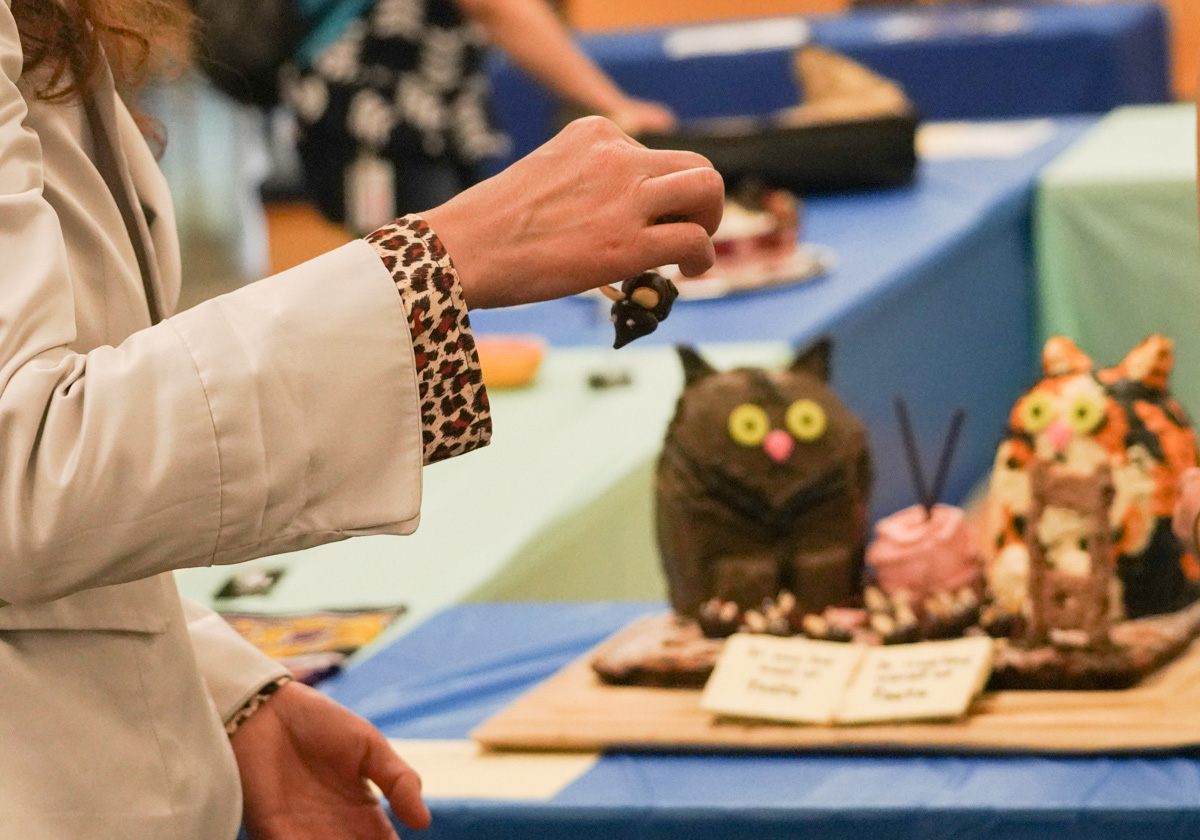 Though reading is often solitary and eating is ideally communal, a combination of the two creates a kind of magic. For Coron, the Festival was "a perfect laboratory to reflect on nutrition of body and mind." But for Powell, the Festival evokes fun. "Even though we've had it in the busiest time of the semester, everyone, all the participants, all the judges, everybody who comes just leaves with this giant smile on their face," says Powell.
Gastro Obscura covers the world's most wondrous food and drink.
Sign up for our email, delivered twice a week.