Escape Plan Boston: A Literary Escape
Take a bookish journey in and around Boston.
(Previous page, cover photo of Acorn Street in Beacon Hill, Boston: Guilherme Nicholas/text overlay and color change/CC BY 2.0)
Don't get stuck in the city this weekend! This summer, Atlas Obscura and Zipcar have partnered up to bring you inspired day trips in and around major American metropolises. We guarantee there's something right around the corner that will surprise and delight you.
A day of stories from Massachusetts' (quite literally) storied past. Walk in the footsteps of famous authors, but please try not to walk on them.
Trip Highlights
Visit the grave of poet Henry Wadsworth Longfellow 
Soak up the mellow vibes of Walden Pond
Eat at one of the oldest operating diners in New England
Get immersed in the world of Herman Melville and his great white whale
Take in the rarified air of a hotel restaurant that Edith Wharton used in The Age of Innocence
Itinerary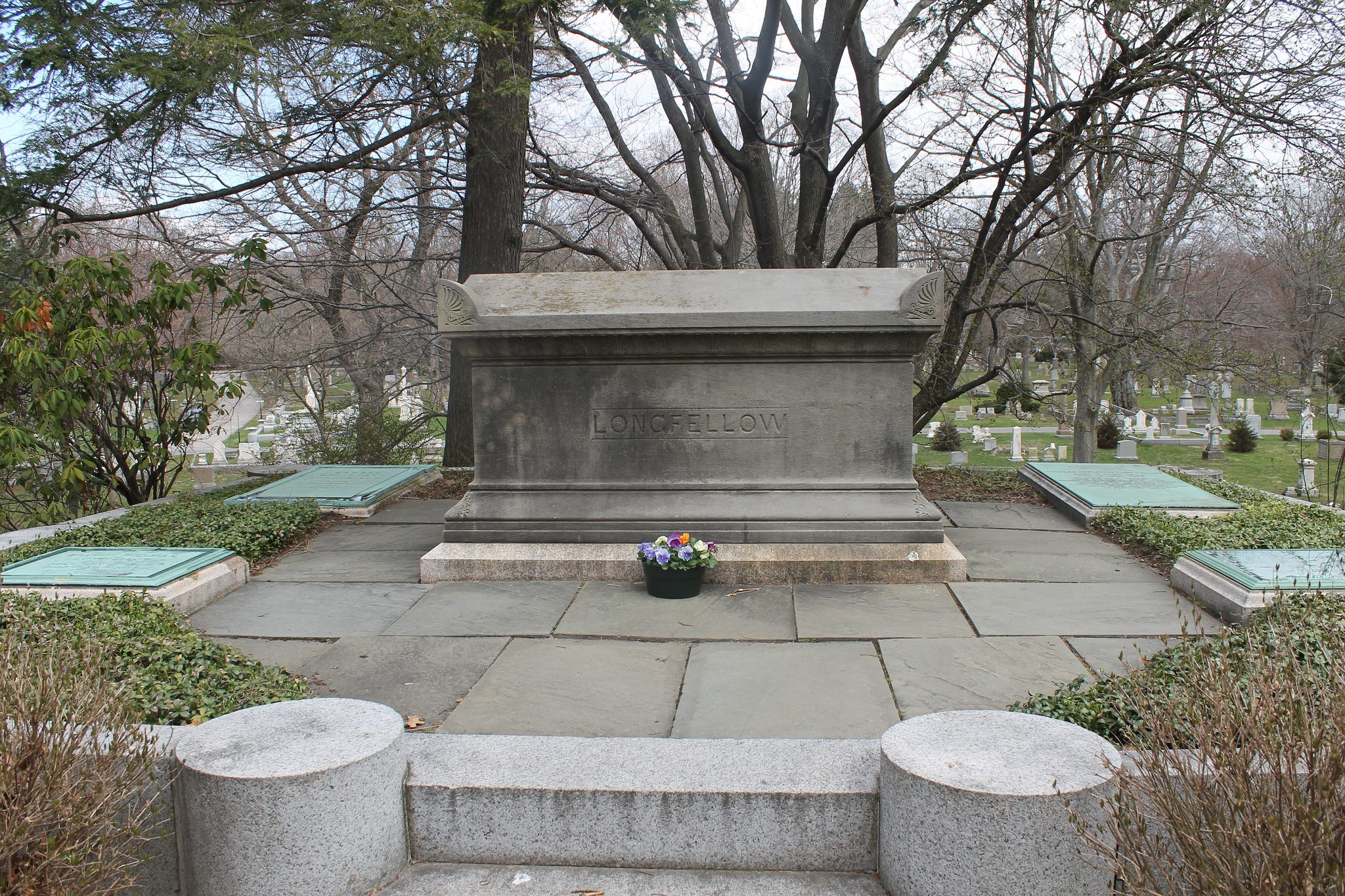 Henry Longworth Longfellow's family plot at Mount Auburn Cemetery. (Photo: Connie Ma/CC BY-SA 2.0)
1

  A Tranquil Morning  

8:30AM
Literature may not be dead, but plenty of writers are, and a lot of them are buried in and around Boston. Mount Auburn Cemetery in Cambridge is the final home to novelist Bernard Malamud, cookbook author Fannie Farmer, poet Henry Wadsworth Longfellow, and others. The cemetery was conceived in 1831 as a kind of kinder, gentler cemetery whose tranquil grounds offer winding paths, fountains and other accoutrements that set it apart from the stark graveyards of yore. Visitors can go on self-guided tours or attend a program on anything from horticulture to the restoration of the cemetery's Egyptian Revival Gateway.
Mount Auburn Cemetery, 580 Mt Auburn St, Cambridge, MA 02138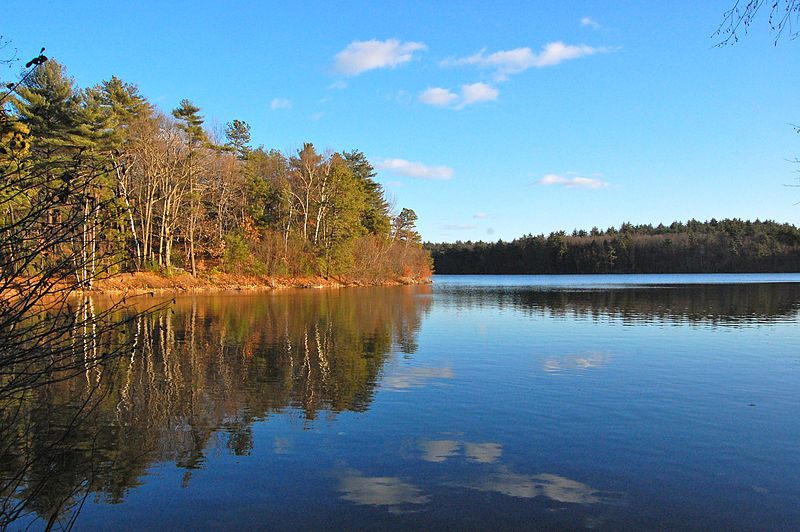 Walden Pond. (Photo: ptwo/CC BY 2.0)
2

 A Moment of Solitude  

10:00AM
Henry David Thoreau's idyllic escape is just 15 miles northwest of Boston. Thoreau lived at Walden Pond from July 1845 to September 1847 and it is where he penned Walden or A Life in the Woods, the now classic account of retreat to nature. The pond is a 102-foot deep "kettle-hole" formed by retreating glaciers, and is surrounded by 2,680 acres of nearly pristine woodland. Visitors can take a dip in the pond, visit a replica of Thoreau's one-room cabin, attend educational programs, and ponder the hurry and scurry of modern life.
Walden Pond, 915 Walden St, Concord, MA 01742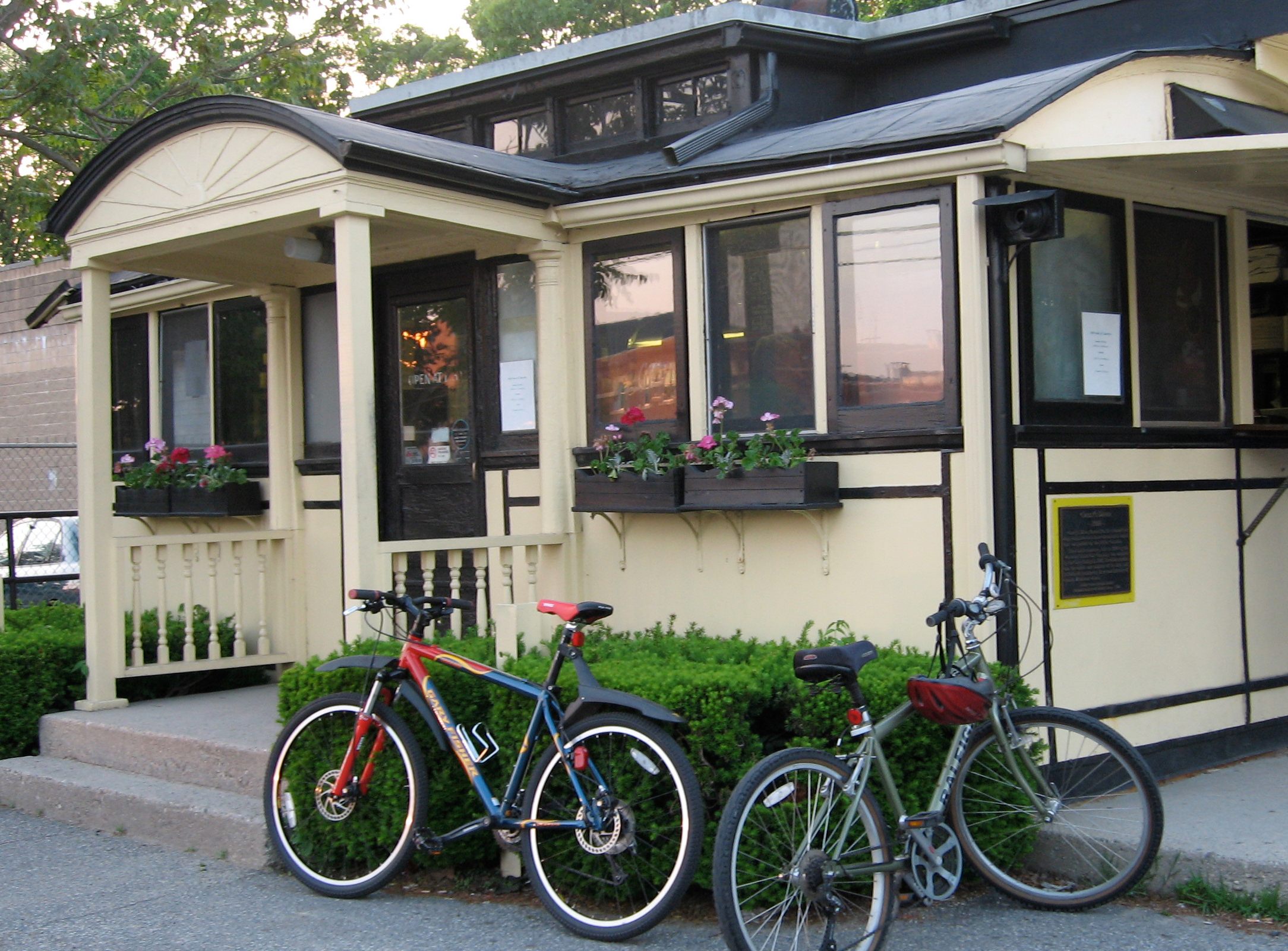 Casey's Diner. (Photo: Jared and Corin/CC BY-SA 2.0)
3

 A Quick Bite  

12:30PM
This cozy spot began as a horse-drawn lunch cart in 1890, but now resides in a circa-1922 structure built by the Worcester Lunch Car Company. With just ten seats, it is an ideal place to have a burger and enjoy a slim book of prose in relative calm. Oak wood interior and changeable letter signs keep the old-school atmosphere intact. Casey's has earned a spot on the National Register of Historic Places and is one of the oldest operating diners in Massachusetts, if not the country.
Casey's Diner, 36 South Ave, Natick, MA 01760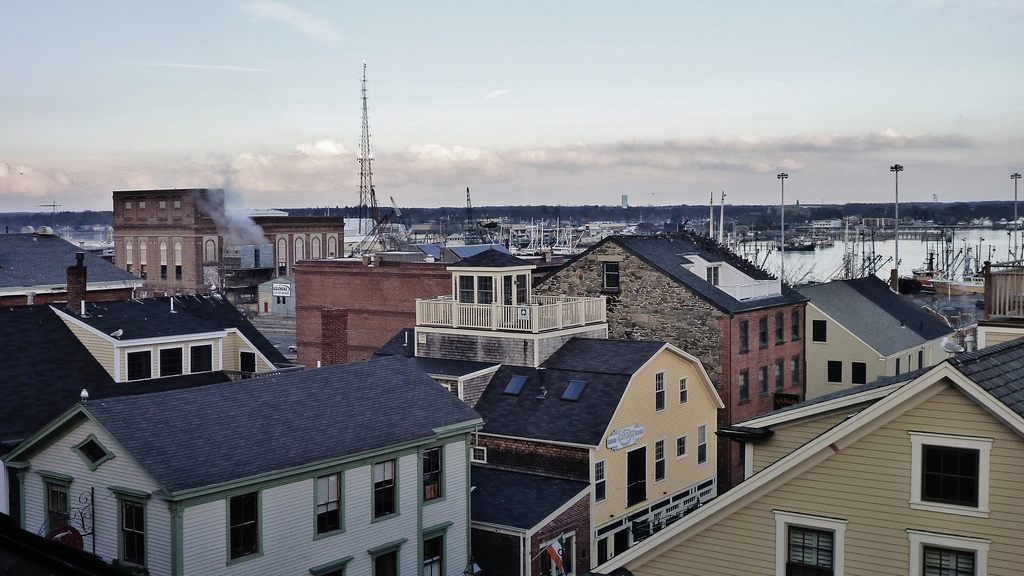 Across the rooftops of New Bedford, MA. (Photo: David Siu/CC BY 2.0)
4–5

  Have A Whale of a Time  

2:30PM
In 1839 Herman Melville traveled to New Bedford, Massachusetts, which was one of the world's most important whaling ports of the 19th century, and signed on for a stint aboard a whaling ship. Twelve years later he published Moby-Dick, forever marrying the image of a white whale with unattainable goals in popular imagination. Mobydickheads can still visit the New Bedford of Melville's time. Visit Seaman's Bethel, the chapel built in 1832 to welcome visiting sailors and appears in Moby-Dick as "Whaleman's Chapel".  Across the street you can pursue the Melville Society's archives at the New Bedford Whaling Museum, which also offers Melville-centric talks and workshops and an annual 25-hour public reading of Moby-Dick.
Herman Melville's New Bedford, 15 Johnny Cake Hill, New Bedford, MA 02740; New Bedford Whaling Museum, 18 Johnny Cake Hill, New Bedford, MA 02740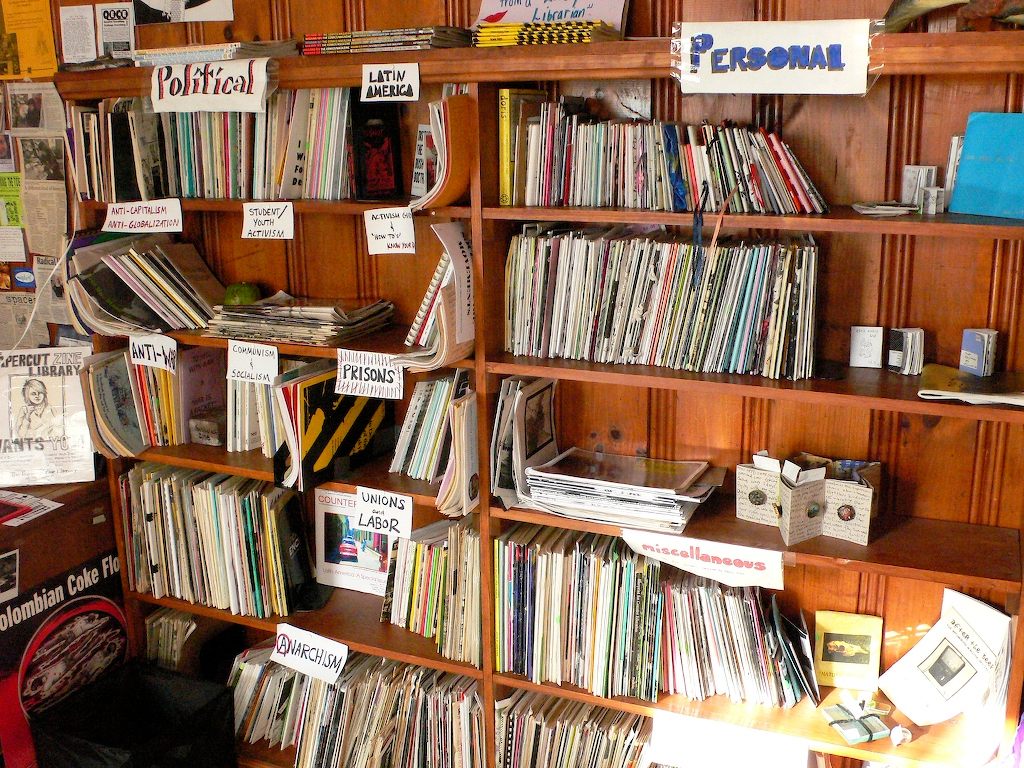 Paper Cut Zine Library.  (Photo: Cory Doctorow/CC BY-SA 2.0)
6  

Check Out the Zine Scene  

5:30PM
Not all of the Boston-area literary scene is old school (or dead). There are several great zine libraries in this city celebrating the DIY publishing scene. The decade-old, collectively-run Paper Cut Zine Library is one of the largest in the country and houses 15,000 examples of the art form, including rare and old selections. The library is open on Sundays or by appointment.
Paper Cut Zine Library, 10 Ward St, Somerville, MA 02143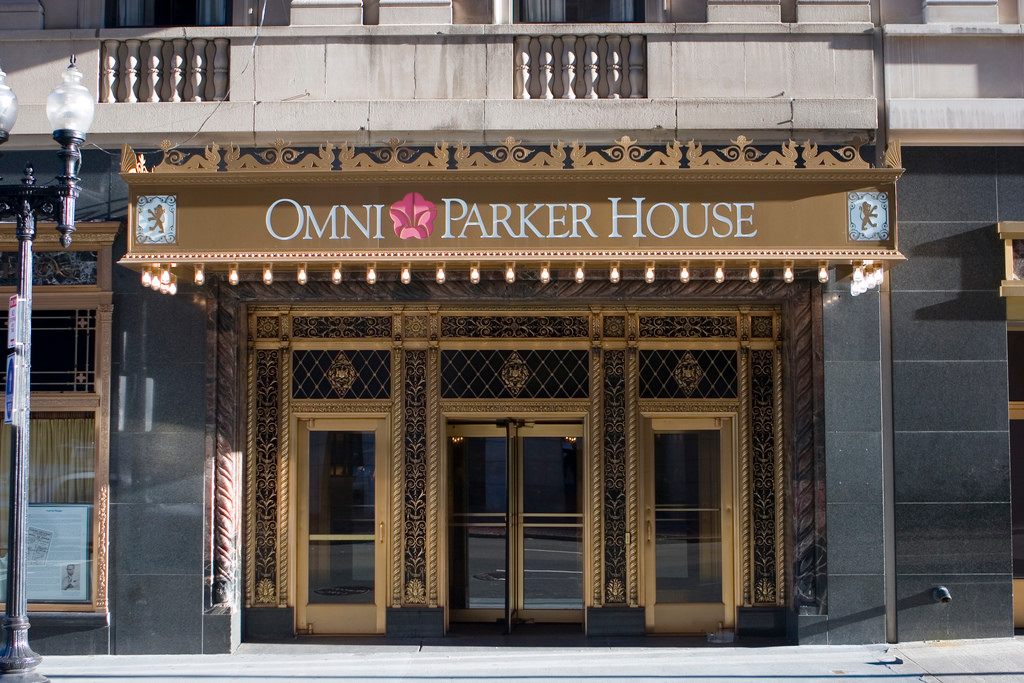 Omni Parker House, Boston. (Photo: Lin Mei/CC BY 2.0)
7

 Dinner in Good Company  

8:00PM
Get dinner (and your literary swagger on) at the hotel where folks such as Emerson, Thoreau, Hawthorne and Longfellow met to eat and drink. Opened in 1855, the Omni Parker Hotel (once known as the "Parker House Hotel" before being acquired by Omni Hotels & Resorts) it is the longest operating hotel in the U.S. Charles Dickens once lived here, Mark Twain has been a guest, and the hotel appeared in Edith Wharton's The Age of Innocence. The Boston Cream Pie, which was invented here, has inspired more than few modern writers on Yelp, several of whom were disappointed to discover that Boston Cream Pie is actually cake.
Omni Parker House, 60 School St, Boston, MA 02108
These posts are brought to you by Zipcar. Zipcar gives you access to cars in your neighborhood that you can drive when you need them, and forget about when you don't. Need a car for your next adventure? Become a member today at Zipcar.com.