For Sale: 24 Steps From the Eiffel Tower's Spiral Staircases
Panoramic view of Paris not guaranteed.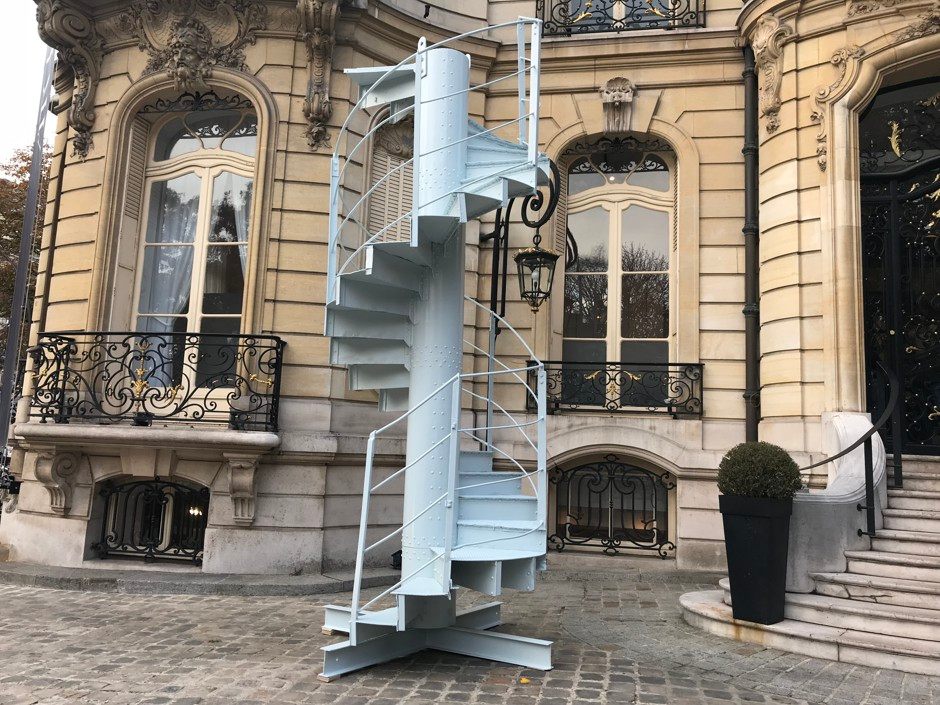 It's a long way up to the top of the Eiffel Tower. Since 1889, a combination of staircases and elevators have lifted visitors 1,000 feet off the ground, all the way to the cozy private apartment that Gustave Eiffel installed at the wrought-iron peak. A few of those original elevator cabins remain today—but some of the spiral staircases are long gone. And some of the steps are for sale.
One 24-step portion of the staircase is sitting in the yard of the Paris auction house Artcurial, leading nowhere while it waits for its turn under the hammer. This portion, which measures more than 13 feet high, was removed in the early 1980s, which also saw the addition of emergency stairs and refurbished elevators. Parts of the staircase ended up scattered in various museums and private collections across the globe.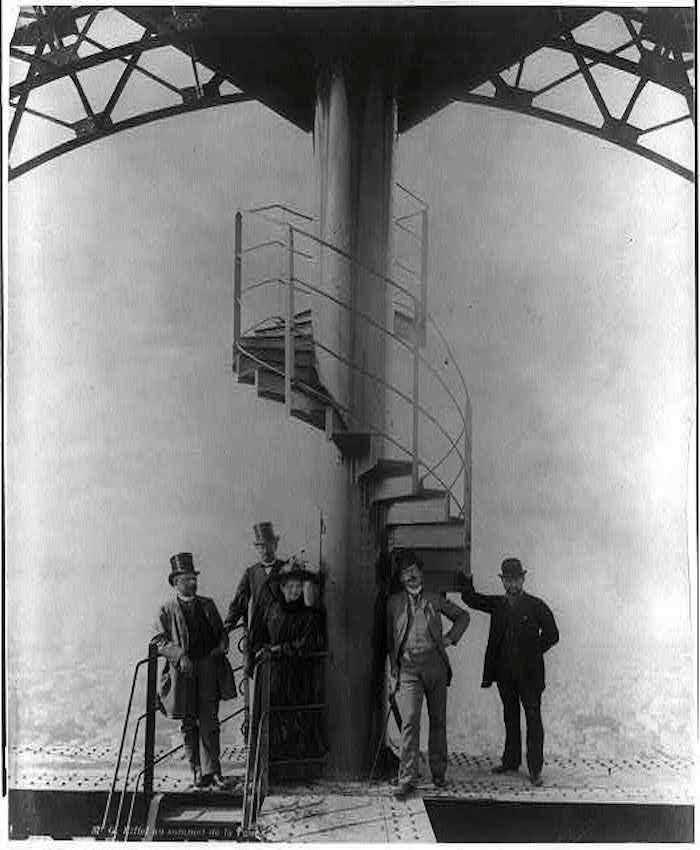 The auction house has peddled two smaller segments of the staircase in the past. One reached €220 000, and the other soared to €523,800. This 24-step segment will go on offer on November 27, and Artcurial expects it to fetch at least €40,000 (US $45,000).
As Feargus O'Sullivan noted in CityLab, the stairs don't necessarily evoke the grandeur of the iconic structure they once wound around: To the eye unschooled in the subtleties of spiral staircases, they might look handsome, but somewhat unremarkable. Still, whether stricken with wanderlust or nostalgia or simply a case of sticky fingers, people have long tried to take history home with them. Visitors have sometimes scavenged for makeshift souvenirs by chipping pieces from historic gravestones, monuments, or markers; fragments of structures such as the Berlin Wall sometimes turn up for sale. These stairs are certainly more storied than the little replicas of la Tour Eiffel teetering on gift-shop shelves—though your best bet is probably to climb the real thing.