Found: Really Stinky 340-Year-Old Cheese From a Shipwreck
The researchers who found it compared it to Roquefort.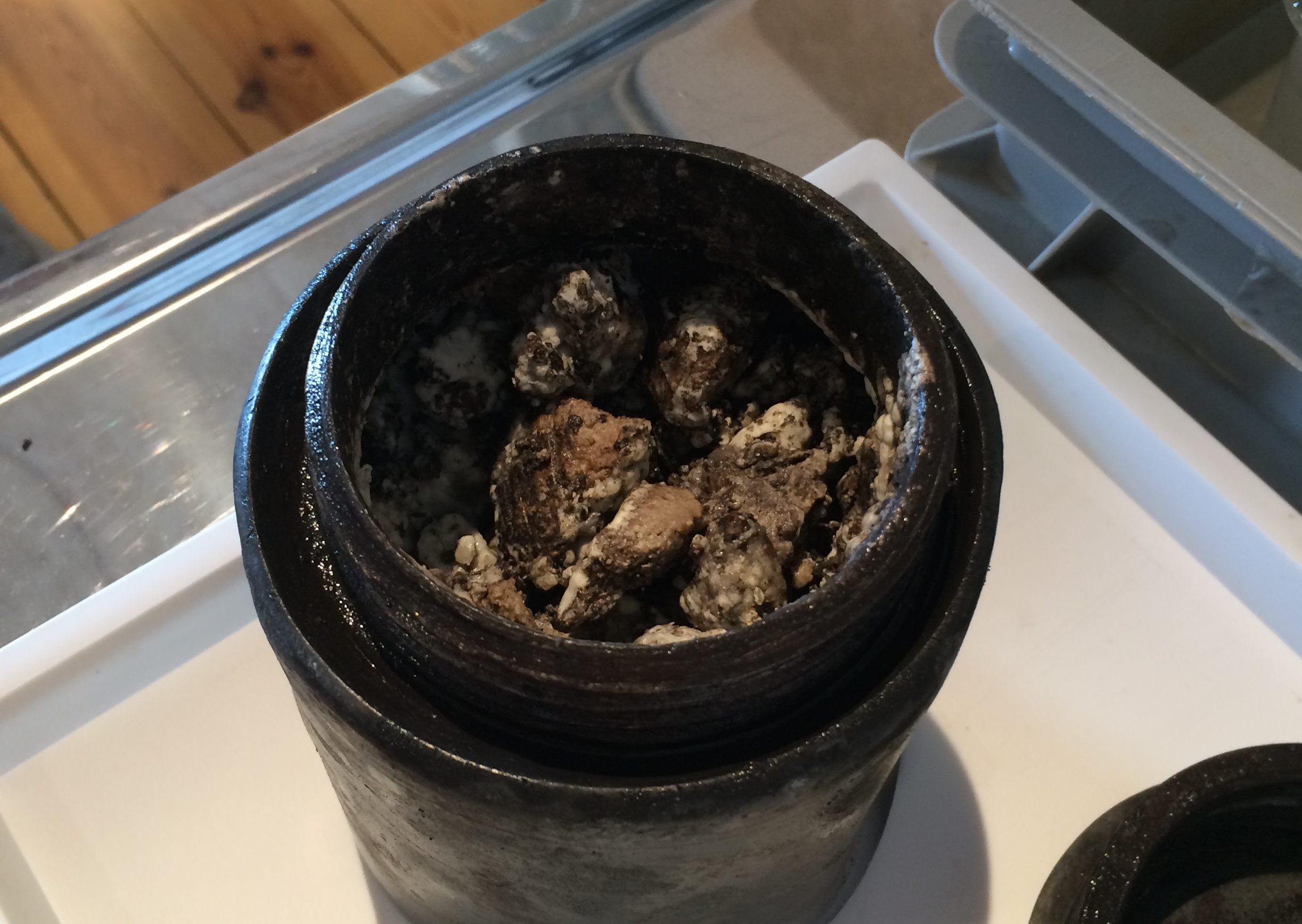 Possible shipwreck cheese. (Photo: Lars Einarsson/Kalmar County Museum)
Since the shipwreck of the Swedish royal ship Kronan was discovered in 1980, researchers have found thousands of items that sank to the bottom of the sea in 1676, including the brain tissue of a few unfortunate crew members. One of the newest finds from the shipwreck, though, rivals the brains for pure gooey grossness: researchers have found "some kind of dairy product," the Local reports, in a small, black jar.
"We think it is cheese," they told the Swedish outlet. It looks, they said, a little bit like Roquefort.
The Kronan has spent 340 years at the bottom of the Baltic sea: it sank just before a battle with Denmark and the Netherlands. The most recent exploration of the wreck turned up a diamond ring, gold coins, and the black tin jar. The material that the researchers found inside is "thick and gooey," according the Local, and it smells. What comes through? A strong aroma "of cheese and yeast."
This is no bog butter, though. The seabed's ability to preserve food, even cheese, for hundreds of years is not great. No one's even thinking about trying to eat it.
Every day, we highlight one newly found object, curiosity or wonder. Discover something amazing? Tell us about it! Send your finds to sarah.laskow@atlasobscura.com. 
Gastro Obscura covers the world's most wondrous food and drink.
Sign up for our email, delivered twice a week.