Inside the Arctic Greenhouses Where the Summer Sun Never Sets
A greenhouse network provides locals with everything from jalapeños to flowers.
Beneath the clear, polycarbonate dome encasing a former hockey arena, Ray Solotki, executive director of the Inuvik Community Greenhouse, tends to flourishing beds of vegetables and flowers. Temperatures in Inuvik, a 3,200-person Canadian town located 120 miles north of the Arctic Circle, can plummet below -40 F°. But inside the greenhouse, it's often too warm, with temperatures easily reaching 100 F° in the summer.
"We don't really have a cold problem like a lot of people think we do," says Solotki. "We have a heat problem, because of the sunlight." 24 hours of summer daylight keeps the greenhouse balmy, while accelerating vegetable growth. Crops grow so speedily here that in early July, three weeks into harvesting, Solotki merrily reported collecting over 220 pounds of food. The North's midnight sun makes greenhouse gardening surprisingly productive, with everything from leafy greens, squash, tomatoes, and beds of flowers soaking up the extra light.
The Inuvik Community Greenhouse formerly billed itself as the most northerly greenhouse on the continent. But now, greenhouses have spread to even more remote communities. These days, 16 community greenhouses can be found in the Yukon, and since 2015, 24 more have sprung up in the Northwest Territories. This surge in community gardening is a stepping stone toward food sovereignty, in a place where a single head of bok choy rings in at $9 and one in five people are food insecure.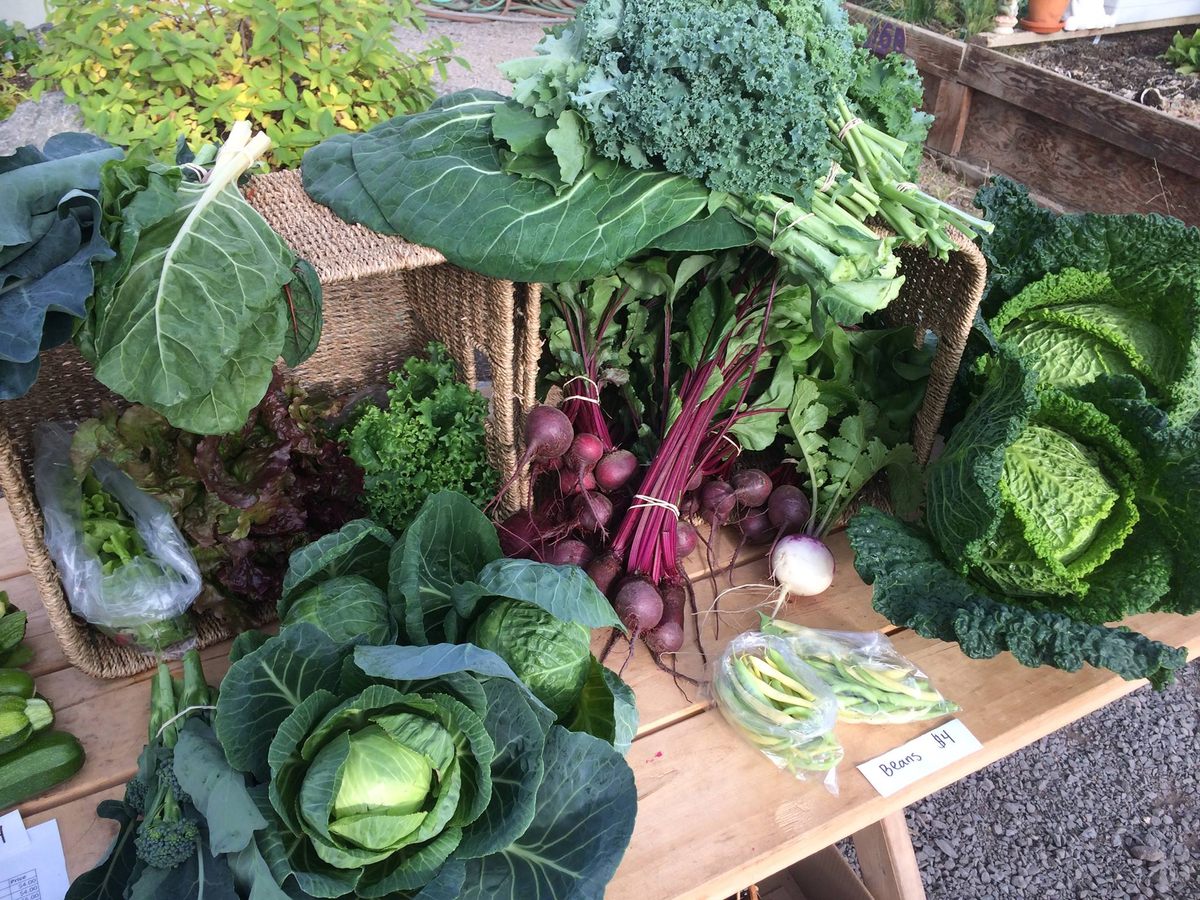 Residents of Inuvik, 64 percent of whom identify as Indigenous, rely heavily on imported produce. And while Inuvik can be reached by road most of the year, many other Arctic communities can only be accessed by plane, which means that the produce that arrives is "expensive, and it's not very fresh," says Solotki. "There's something different about something that's just come out of the ground."
Part of the difficulty with food systems in northern, mostly Indigenous communities can be traced back to Canada's long history of colonial policies that separated Indigenous groups from their traditional food systems. Starting in the 18th century, commercial whaling and hunting depleted the wildlife populations that many depended on for food.
Plus, in the 1950s, the Inuit were forced to live in permanent settlements. "The way we access food is through hunting, and animals migrate around," says Lori Tagoona, an Inuk woman who works on issues of Inuit food sovereignty for the non-profit Makeway Foundation. "A hundred years ago we were following the animals—we were migrating. Once they started establishing permanent settlements, we didn't have that same kind of relationship."
On top of that, strict regulations suppressed ancient hunting methods, and thousands of sled dogs ended up culled by the Royal Canadian Mounted Police, in an alleged attempt to take away both traditional means of transportation and hunting. Western ideas of diet and nutrition also supplanted the Inuit's traditional meat-based diet.
"There's example after example of policies and laws that have separated Indigenous people from traditional food sources," says Julie Price, a coordinator at the Northern Manitoba Food, Culture, and Community Collaborative. She adds that the new community gardens play an important role in developing independent food systems, and that food sovereignty will look different for different communities. While some communities have taken to gardening in greenhouses, others may prioritize traditional food systems such as hunting or fishing. "We just need to listen and learn and be good helpers to community-led initiatives," she says.
The Northwest Territories actually has a decades-long history of community gardens, says Andrew Cassidy, an acting manager in the Traditional Economy, Agriculture and Fisheries office. Mostly, they were for the use of missionaries and the RCMP. However, low oil prices in the 1960s led to improved transportation infrastructure, resulting in more imported products from the south. "There was less of an investment in the locally grown stuff," Cassidy says. Maintenance of the gardens waned, and dependence on imported food, despite the low quality and inflated prices, grew.
Then, in 1998, an old Inuvik hockey arena was slated for demolition. Though the arena once belonged to one of the notorious government-run residential schools, which deliberately and systematically erased Indigenous culture, a handful of local community members had the idea to convert it into a greenhouse rather than destroying it.
The rest of the greenhouses in the Northwest Territories started cropping up more recently. Around 2015, the Northwest Territories government was looking for ways to diversify the economy, and pinpointed agriculture as a sector for potential growth. After consulting in communities, the government created a development strategy that included funding for greenhouses.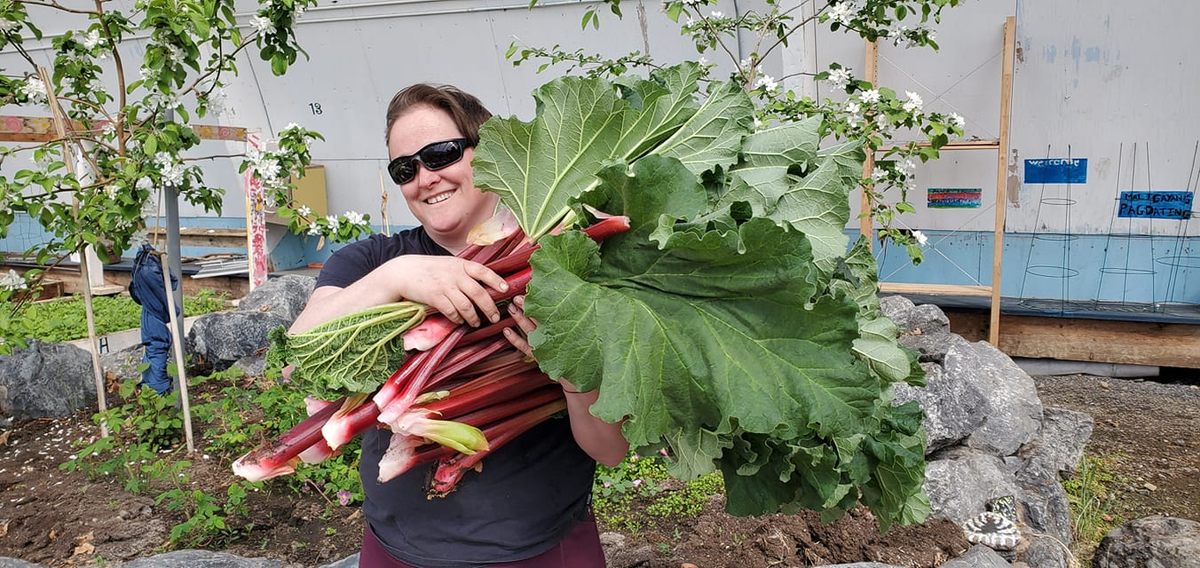 Solotki, who became executive director of the Inuvik Community Greenhouse in 2015, also helps with greenhouse initiatives on the northern edge of the territory—in Aklavik, Fort McPherson, Tsiigehtchic, Tuktoyaktuk, Paulatuk, Sachs Harbour, and Ulukhaktok. "My job was to fly around the seven communities and teach them how to garden," she says. "Nobody cared what we were doing because it was me, this white girl from the south, teaching Indigenous people how to grow food, and this came across really poorly."
It wasn't until 2017, when the program switched to a more community-centered approach, that the greenhouses became a success. Interested local leaders could take charge of their own community projects while learning the skills from Solotki and bringing plants and seeds back to their own gardens.
"They want specific foods that their communities want to eat," says Solotki. "Tuktoyuktuk loves caesar salad at all their community events, so they grow a ton of romaine lettuce. Up in Paulatuk and Ulukhaktok they love jalapeño poppers. That's a part of food sovereignty—being able to grow what you want, for the meals you want to have, and not be forced to grow what the government thinks you should be growing."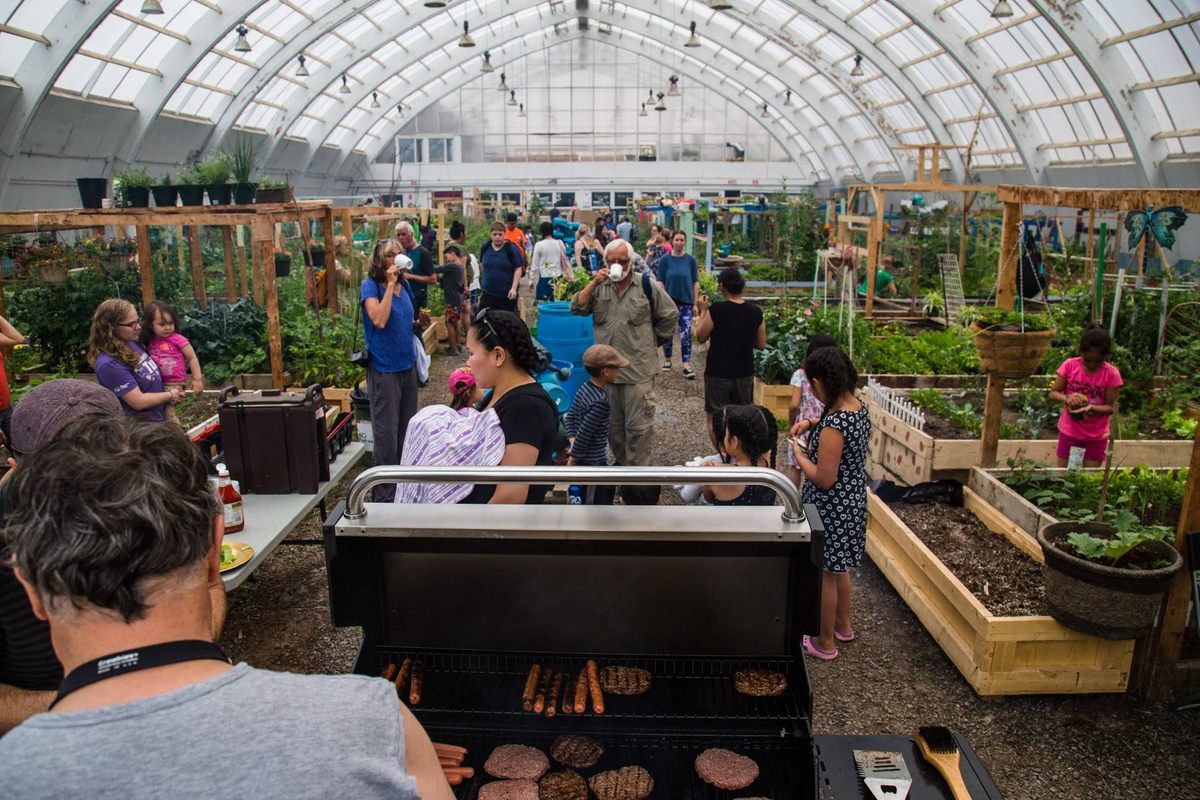 Solotki estimates that the Inuvik Community Greenhouse will produce a ton of food by the end of the season. Typically, the 18,000-square foot greenhouse rents out plots to community members, with spots reserved for children's groups, senior homes, and local food banks. Recently, they're operating more like a farm with a subscription-based system, due to the global pandemic. Locals can either sign up to receive regular boxes of vegetables, or buy greenhouse produce at a weekly farmer's market.
Solotki says she's seen a booming interest in gardening this year, as the spread of COVID-19 has highlighted the fragility of the food supply chain. "People are having more peace of mind when they're taking care of their own food security," she says.
Balmy and welcoming, the Inuvik Community Greenhouse has become a green oasis. "It's a positive addition to our community—it's loved by many. And it does actually provide," says Melinda Gilliss, a local Inuk businesswoman who has been volunteering with the greenhouse for the past decade. Gilliss notes that actually growing food is a novelty so far north, and that, traditionally, the Inuit didn't eat a lot of greens. But on top of providing fresh produce and flowers, the greenhouse provides a sense of community. "It's so warm, and things are always blooming," says Gilliss. "It's just a really, really wonderful place to be."
Gastro Obscura covers the world's most wondrous food and drink.
Sign up for our email, delivered twice a week.