Growing Up in a Library Is Exactly As Magical As You'd Imagine
Ronald Clark and his daughter spent years living in one of New York City's branch libraries.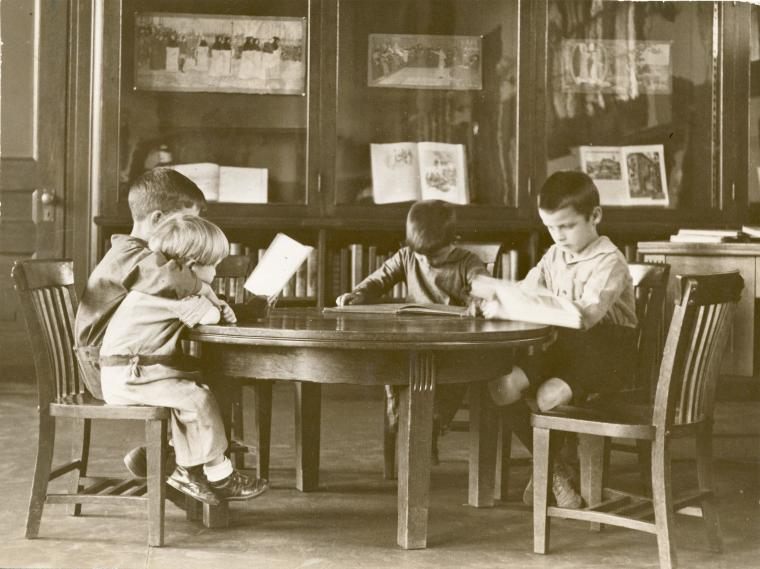 For a certain type of bookish kid (or, let's be honest, adult), living in the library sounds like a dream. But when the Clark family moved into the Washington Heights branch of the New York Public Library in the late 1940s, their teenage son Ronald Clark was skeptical.
"Kids are strange," he says. "We always want to be normal. So at first I was a little ashamed that I lived in a library." His family had moved from a small town in Maryland, where everyone knew each other, for his father, Raymond, to take a job as the library's custodian.
When New York City's branch libraries were first built, each one had an apartment on the third floor for a live-in caretaker, who would keep the library clean and its coal furnaces burning.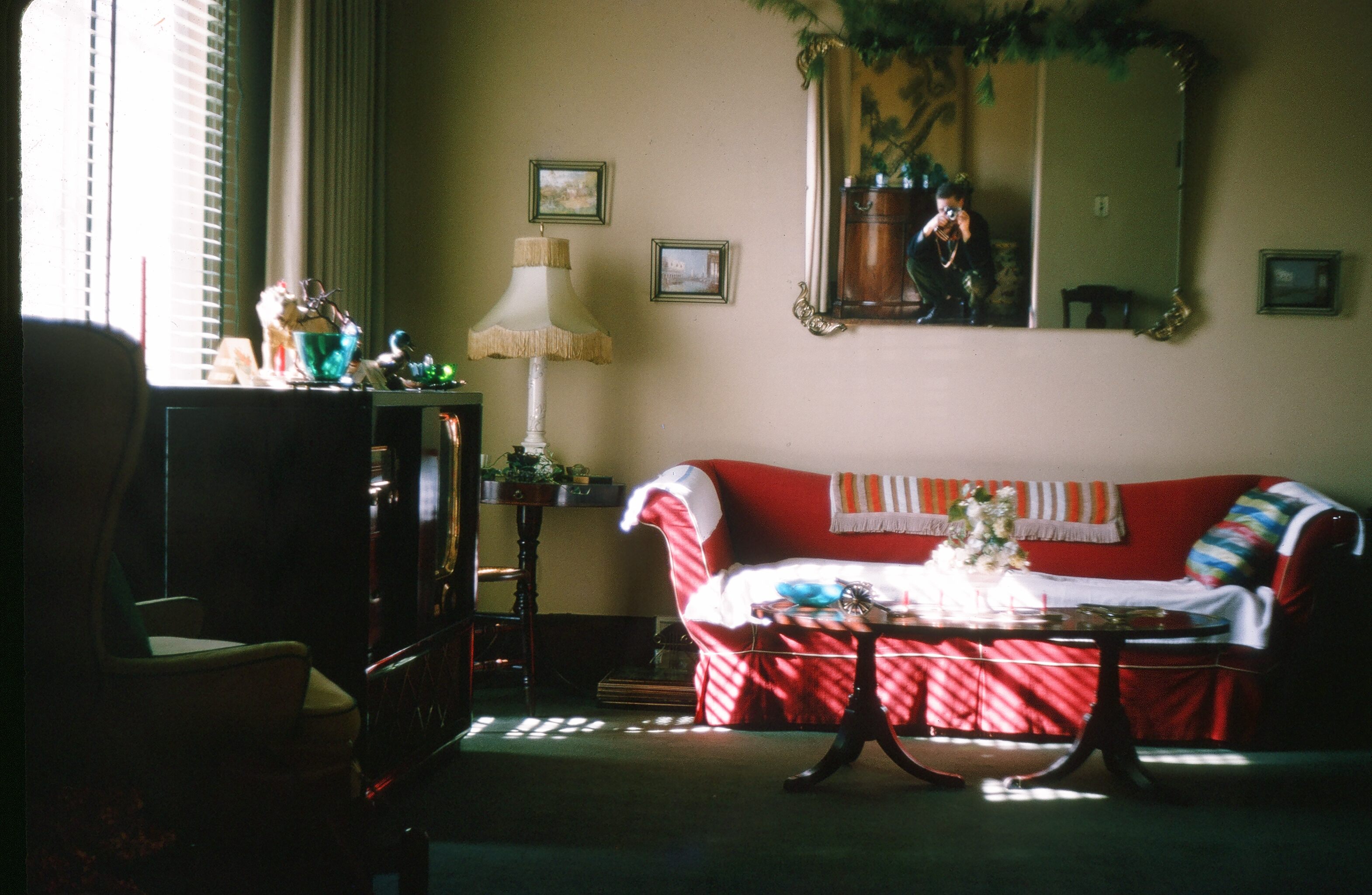 Soon enough, though, Clark realized the advantages of his new home. "I thought—wait a minute, I've got a building to myself with every book in the world," he says. He decided he liked it. "After a few years, my friends would introduce me and say, 'This guy lives in the library. Literally—he lives in the library!'"
Today, only a small number of these hidden library apartments are left in New York City. They're empty and neglected now, and are slowly being converted into modern areas for technology and language programs since the library system needs more space.
Just this year, the apartment that Clark grew up in was renovated so that the space could be used for library programming. Clark and his daughter, Jamilah, who spent the first years of her life living in the same apartment, came back for the first time in decades for a ribbon-cutting ceremony of the converted rooms.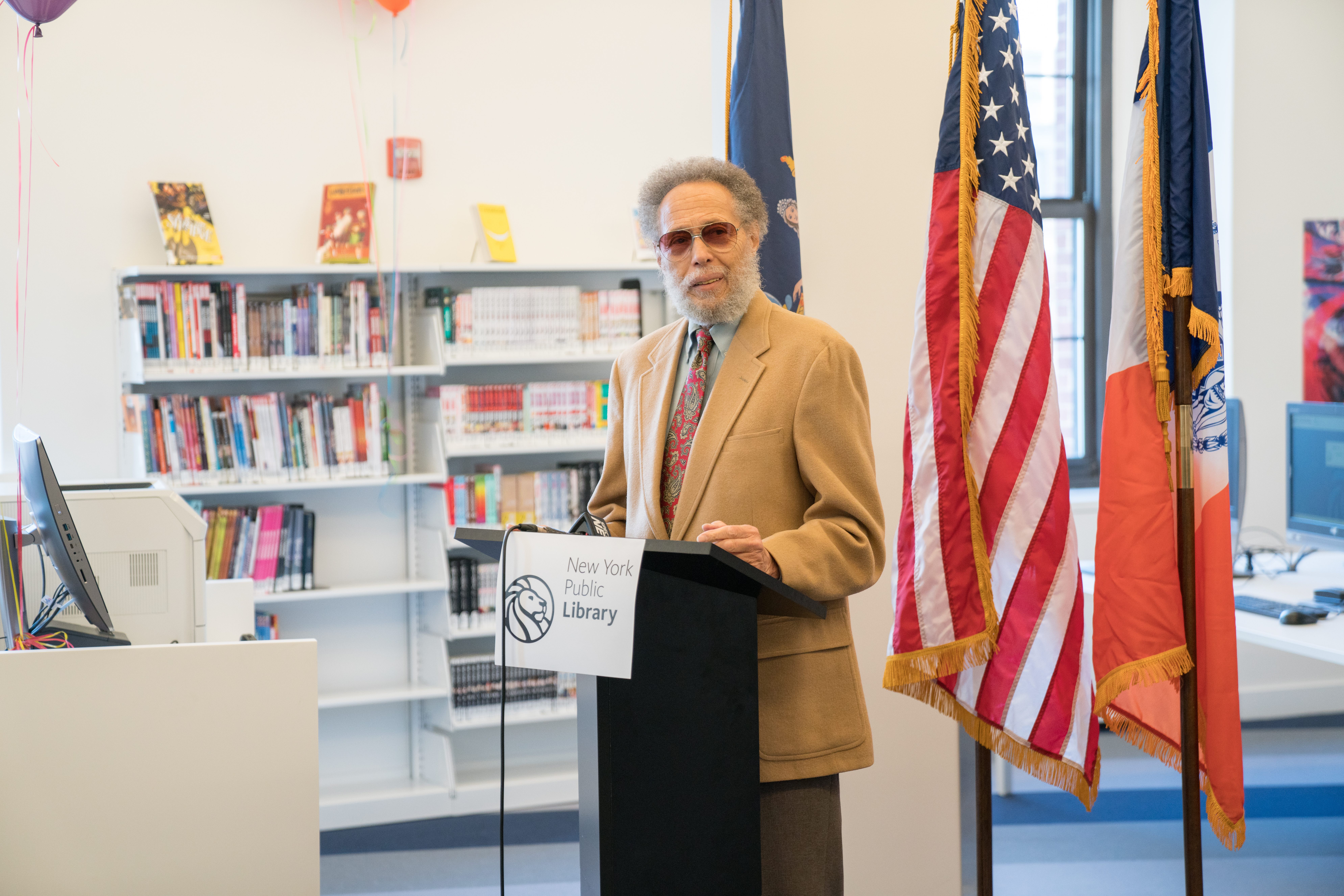 Back in his former home, Clark said that living the library had been a life-changing experience. Before moving there, he had not been a bookish kid, and no one in his family had graduated from high school. But while residing in the library, he started paying attention to books. Every time he read something new, he was amazed. He found himself walking past stacks of books and picking out titles to take to a library table, or going downstairs at all hours of the night to read.
One of the defining moments of his life, he says, is a night that he was lying in bed, thinking about the contradictions between the scientific concept of evolution and the biblical concept of creation. He got up at 2 a.m., went down the stairs, turned on the light, and went to the religion section to pick out a Bible. He laid it side by side with an encyclopedia that detailed evolution and started reading.
"I read each section, and found out—the world was underwater, then fish, then reptiles, then mammals, and lastly humans. I realized, it was exactly the same thing," in both books, he says. "When I realized that, that changed the way I view the world."
Living in the library gave him a desire for knowledge, he says, which led him to became the first person in his family to graduate high school and go on to college. During the ceremony, he spoke about passing that desire on to his daughter, who lived in the apartment until she was about five.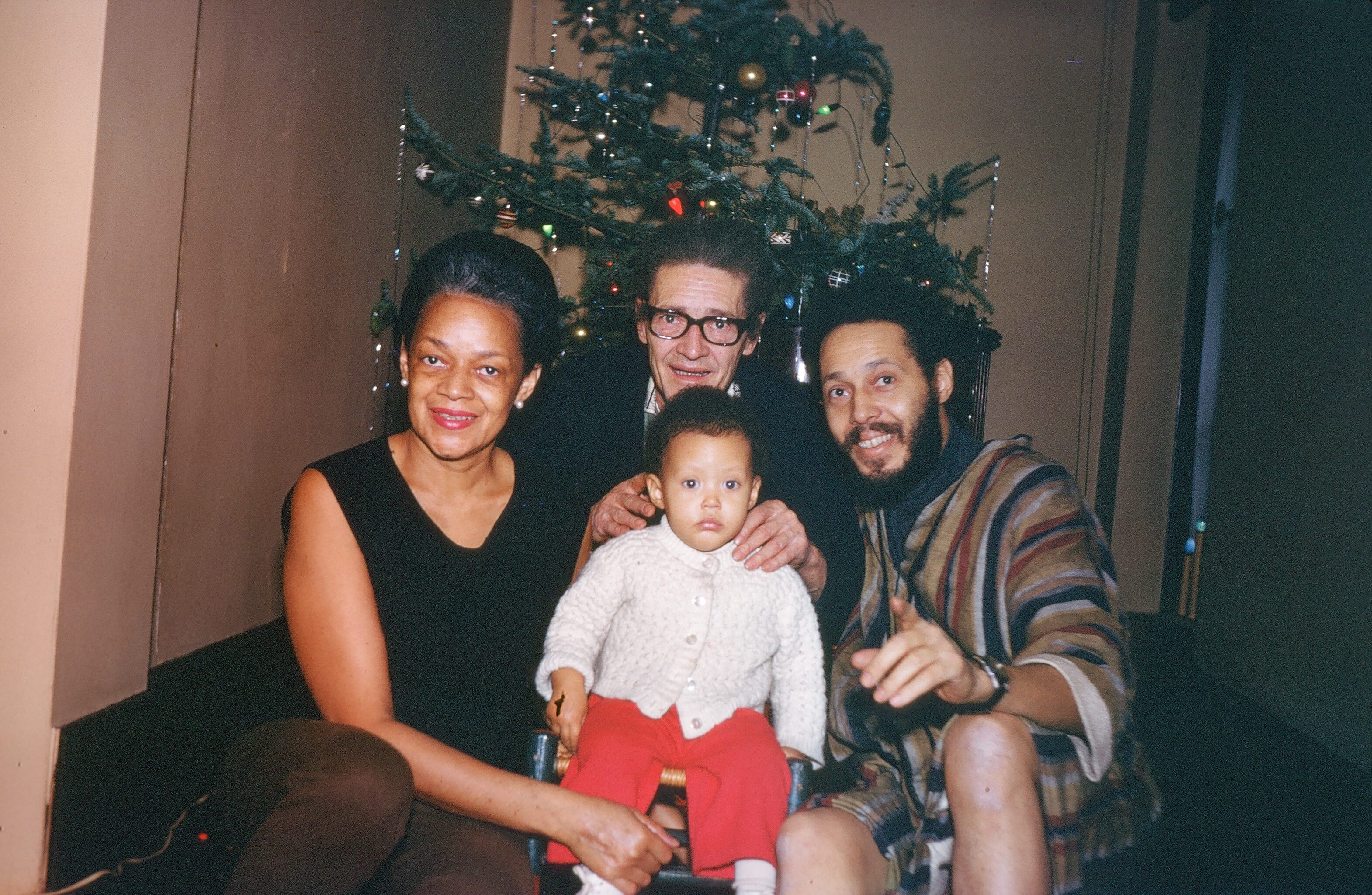 One of her favorite memories is going down to the library's second floor—the children's floor—with her grandfather when he was cleaning it. "I would have full run of the floor, and the books, and the puzzles, and everything that was down there," she said. On Sundays, too, after the library closed, she would go downstairs to hang out, read books, and lay on the children's mats with the puzzle pieces.
"It didn't feel weird that we lived in a library because it was all I knew," she says. "This was our home. It wasn't until I was older that I realized that everybody does not have a lot of books in their house. I didn't even have the concept of library, just that I lived in a place with tons of books, everywhere, and I could read them and play with them."
Living in a library, she says, was as great as any book lover would imagine. "It's magical," she says. On Sunday, after the library closed, the whole place belonged to the family. Ronald Clark remembers quiet Sunday afternoon dinners, and looking out the windows to see the city resting before them.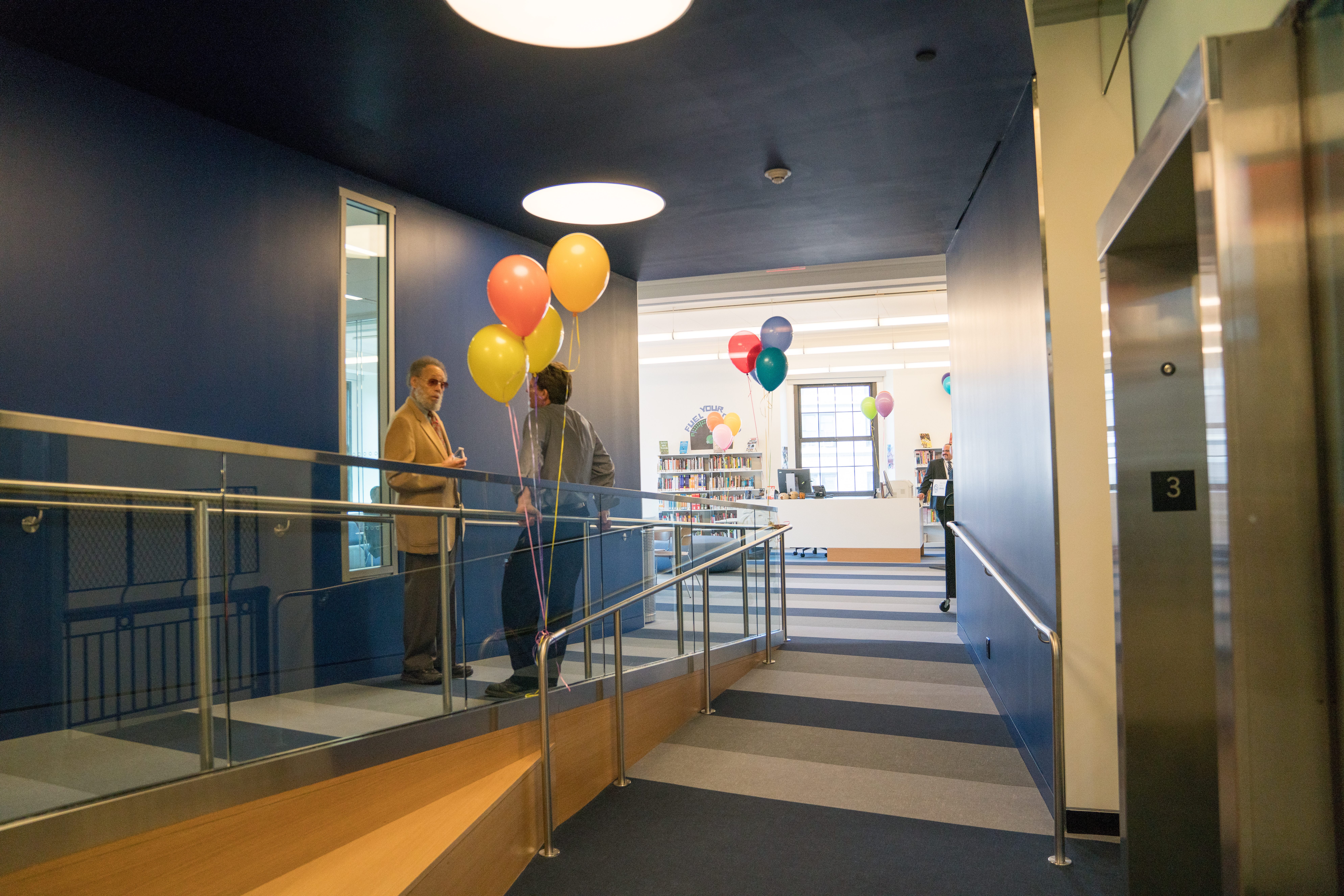 Today, after a $4.4 million renovation, the soaring storage room where Jamilah Clark put on puppet shows and learned to ride a bike has become a bright and open programming area for teenagers. The apartment where the family lived has become a series of modern rooms intended for language classes and technology programs.
But it still feels familiar, in some ways, to the Clarks. "The inside is totally different, but the space is still the same and the windows are still the same, so it has both the old and the new," says Ronald Clark. "I feel nostalgic about the old but I really truly am excited about the new."