A University Is Turning Historical Mexican Recipes Into Free E-Books
The project is meant to inspire home cooks during the pandemic.
In February, Gastro Obscura broke the exciting news that The University of Texas at San Antonio was digitizing the largest collection of historic Mexican cookbooks in the United States. While the spread of COVID-19 has since brought that project to a screeching halt, the university is now releasing recipes from the collection in free e-books.
The UTSA Libraries released the first of the mini-cookbooks earlier this month. Postres: Guardando Lo Mejor Para el Principio, or "Desserts: Saving the Best for First," brings recipes in English and Spanish from generations of Mexican cooks to foodies at home looking to whip up some historic sweets.
The e-book series, Recetas: Cocinando en los Tiempos del Coronavirus/Cooking in the Time of Coronavirus, is the culmination of a 20-year collection effort by the UTSA Libraries Special Collections. What started with a 500-book donation in 2001 grew into a 2,000-plus collection of Mexican recipe books, some dating back to 1789. Special Collections Librarian Stephanie Noell has sought to make the collection more accessible. "I want anybody with an internet connection to be able to see these works," she said to Gastro Obscura in February. Her team managed to digitize 55 cookbooks before the pandemic forced university staff to work remotely.
Releasing the e-books is something of a stopgap until the librarians can continue their digitization project. "People can't come in to look at the cookbooks, and we're limited in the number of cookbooks we had scanned, so we just wanted to provide people with another way to access them," says Noell.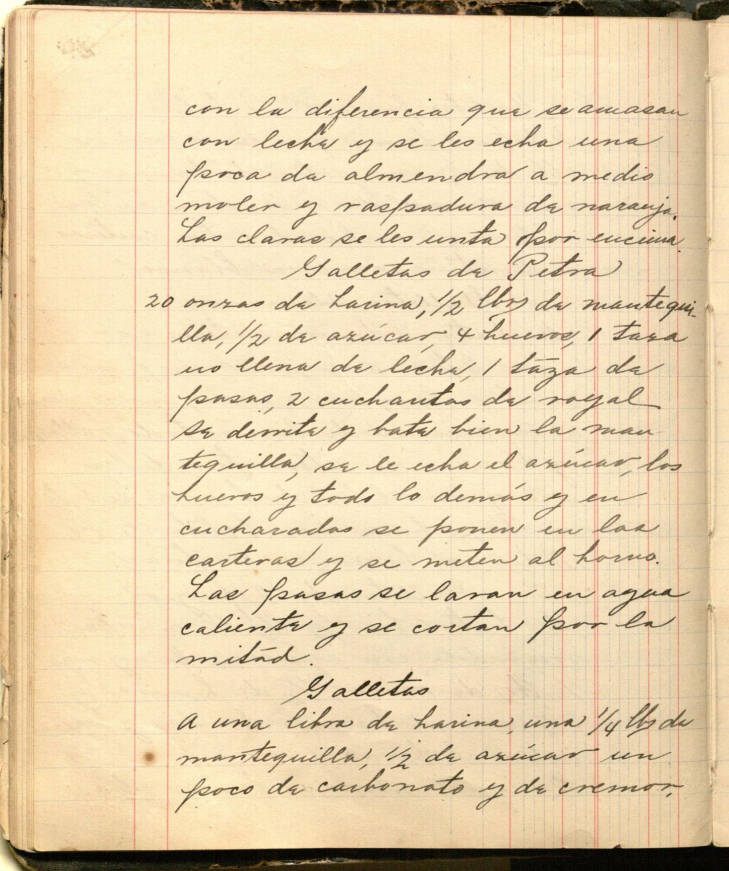 Scans of the original documents appear alongside several of the transcribed recipes throughout Postres. The recipes range from an 1831 recipe for rice pudding to a churro recipe written shortly after the Mexican Revolution. The final recipe, written by Josefina Velázquez de León, a pioneer of Mexican gastronomy, is for a Quinceañera Cake. It calls for 14 cups of butter, 18 cups of sugar, 22 cups of flour, and several pounds of decorations. "There are dolls involved," says Noell.
While Noell hopes the e-book offers an opportunity for adventure in the kitchen during the pandemic, for others, it provides long-awaited acknowledgement. Rico Torres, who wrote the foreword for Postres, is the chef and co-owner of Mixtli, a Mexican restaurant in San Antonio utilizing indigenous ingredients and pre-Hispanic techniques. "Seeing these stories and these recipes in a book validates everything that we're doing. It's taken a while for Mexican cuisine to be recognized as an important player on the world stage, as far as techniques and ingredients go," he says, adding that Mexico is the home of cacao, chilies, and vanilla. "There's a lot of historical value here."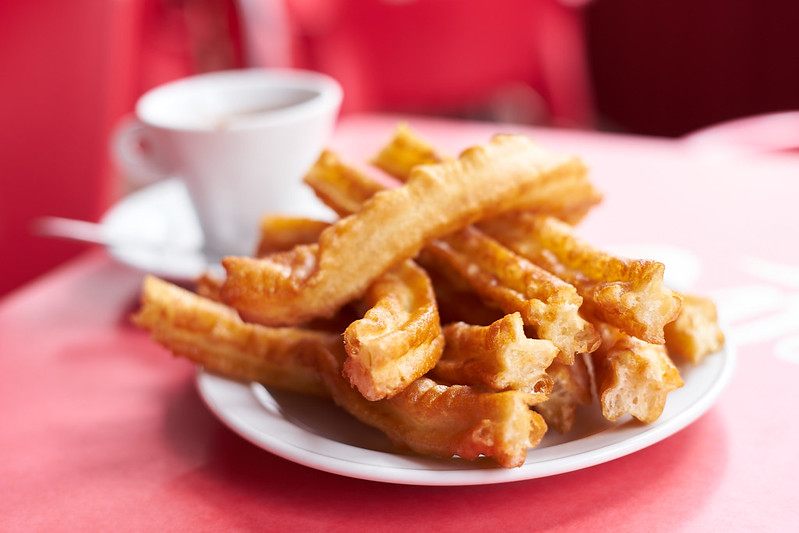 But for Torres, the recipe attributions in the table of contents make UTSA's work truly special. "The story of any dish is diminished when you take away the author's ownership. And unfortunately, most of the time, the people that created these [historic] dishes were Mexican women, but you don't see the dish again until it's recreated by a white man a century later," he says. "It's important to know where these recipes came from."
For Noell and the team at UTSA, dessert is just the beginning. Recetas V2: Main Courses will be released in the fall, and Recetas V3: Appetizers & Drinks will follow sometime in 2021. In the meantime, here are two recipes from Postres to tide you over. The entire e-book is available for download on the UTSA Libraries website.
Corona Almendrada, or "Almond Crown"
The addition of baking powder makes this a lighter take on a traditional sponge cake. With a hint of lemon and a crunchy exterior from coating the pan in sliced almonds, the cake goes well with tea, coffee, and fruit. This recipe comes from Josefina Velázquez de León's cookbook, Repostería Selecta (1950).
Ingredients:

⅔ cup butter
¾ cup sugar
1 ½ to 1 ⅔ cup flour
1 teaspoon baking powder
6 eggs (separated)
½ cup almonds
Zest of ½ lemon

Method of preparation:
Finely chop almonds.
Generously grease a tube pan with butter, and coat the bottom and sides with almonds.
In a mixing bowl, beat the butter and sugar together until fluffy.
Add the egg yolks, one by one.
Sift the flour and baking powder together; then, add to the butter mixture.
In a separate bowl, beat the egg whites until stiff.
Gently fold the egg whites into the cake batter with a rubber spatula.
Pour the batter into the tube pan.
Bake at 325° F for 40 to 45 minutes.
Buñuelos de leche, or "Milk Buñuelos"
The ancestors of these fried sweets first appeared in Moorish Spain, and have since proliferated around the world. Mexican buñuelos typically get a pinch of anise and a smothering of warm syrup to serve. This recipe, from an early 20th-century manuscript by Josefa Dammi Ortigosa and Susana de Sánchez Irazoqui, is light on instructions, perhaps with the assumption that the cook reading it would already know what to do.

Ingredients:

3 ⅓ cups (1 lb.) flour
1 cup milk
8 eggs
2 egg whites
1 cup melted butter
Ground anise
Salt

Method of preparation:
To a pound of flour, add a cup of milk, eight eggs, two egg whites, a cup of melted butter, a little ground anise, and a little salt.
Make the dough and fry the buñuelos.
Pour syrup on top.
Gastro Obscura covers the world's most wondrous food and drink.
Sign up for our email, delivered twice a week.