Generations of Handwritten Mexican Cookbooks Are Now Online
North America's largest-known Mexican cookbook collection inspires both tears and restaurant dishes.
The story of Mexican food is usually told as a happy merging of indigenous ingredients and techniques with those brought by the Spanish in the 1500s, as if the Spanish conquest of the Aztec Empire was just a means to a better burrito. In fact, what we now know as Mexican cuisine is the result of centuries of shifting borders and tastes.
"When it came to culinary cultural exchange in the colonial period, the conquistador Bernal Díaz del Castillo referred to corn dishes as the 'misery of maize cakes,'" says Stephanie Noell, Special Collections Librarian at the University of Texas at San Antonio (UTSA). "On the other side, the Nahuas were not impressed by the Spaniards' wheat bread, describing it as 'famine food.'"* The eventual confluence of native and European ingredients and traditions is, of course, what defines North American cuisine to this day.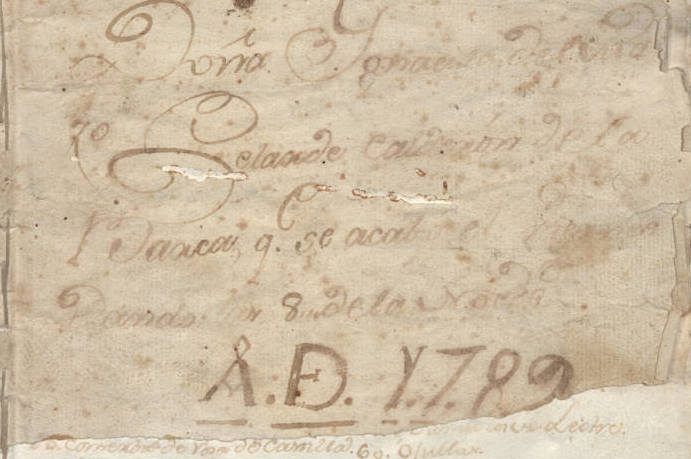 A rough timeline of this transformation exists in the UTSA's Mexican cookbook collection, the largest-known trove of Mexican and Mexican-American cookbooks in North America. It started with a donation of nearly 550 books from San Antonio resident Laurie Gruenbeck in 2001, amassed during her decades of travel throughout Mexico. It now has more than 2,000 books, including some of renowned chef and scholar Diana Kennedy's rarest books, as well as her personal papers. It has the oldest cookbooks published in Mexico (from 1831), elaborate vegetarian cookbooks from 1915 and 1920, corporate and community cookbooks, and much more.
The earliest book in the collection is from 1789, making it one of the oldest Mexican cookbooks in existence. This so-called "manuscript cookbook"—written by "Doña Ignacita," who Noell believes was the kitchen manager of a well-off family—is a handwritten recipe collection in a notebook, complete with liquid stains, doodles, and pages that naturally fall open to the most-loved recipes. These manuscript cookbooks, never intended for public scrutiny, provide essential insight on how real households cooked on a regular basis. Though the UTSA only has about 100 manuscript cookbooks, they are impossibly rare documents that form the heart of the collection.
Written in flowery scripts and stained with the cooks' DNA, these recipe-packed tomes feel like living histories that inform our present as much as they illuminate the past. "I've had students in tears going through these, because it's so powerful to see that connection with how their family makes certain dishes and where they originated," says Noell.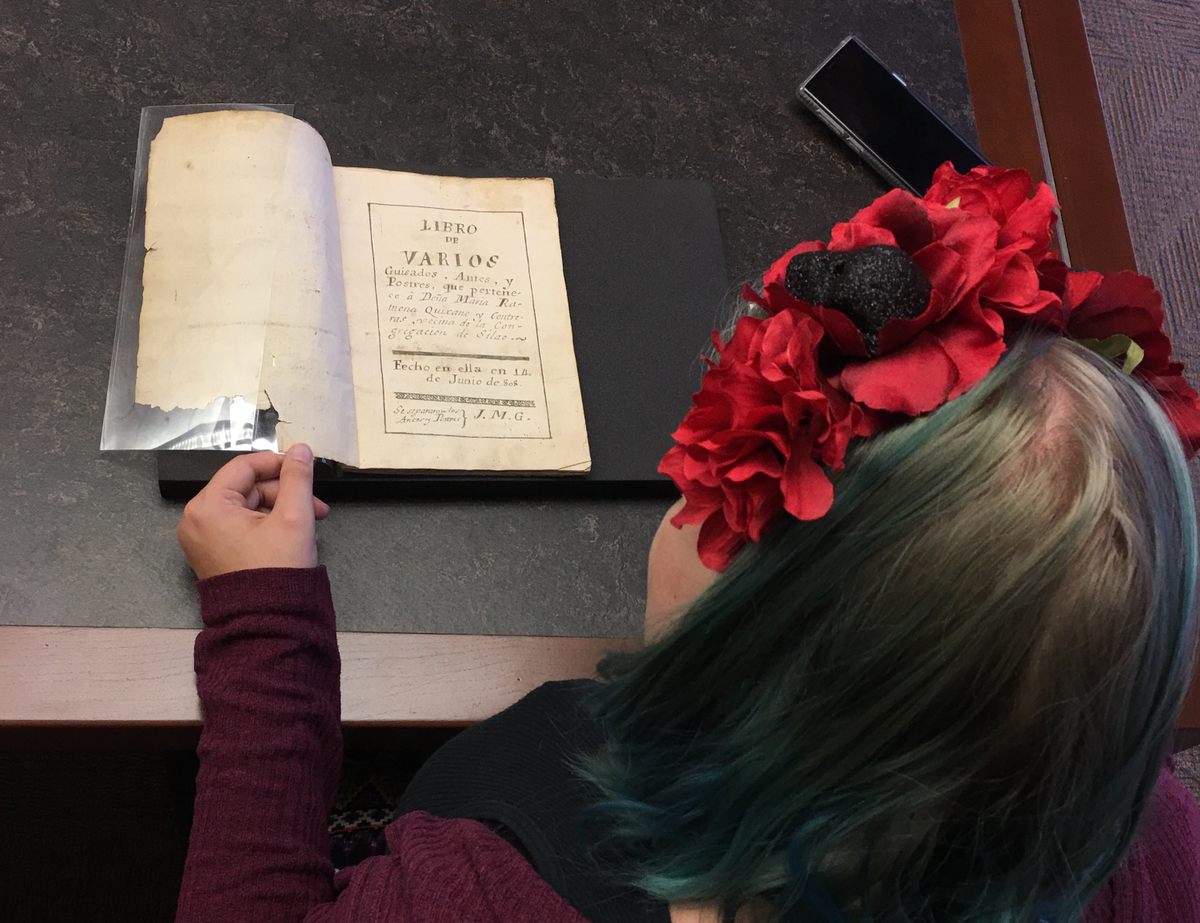 Anyone can visit the collection, but, Noell says, "I want anybody with an internet connection to be able to see these works." Toward that end, the UTSA has stepped up digitization efforts to get the majority of their older books—in particular the fragile, one-of-a-kind manuscript cookbooks—not just scanned but transcribed, so the contents are searchable. About half of the approximately 100 manuscript cookbooks have been digitized so far. While anyone can visit the collection, this global availability is a game-changer for not just students and scholars, but anyone interested in the development of Mexican and Mexican-American cuisine.
"Aside from the treasure of the recipes, many of these [manuscript cookbooks] read like stories themselves," says Rico Torres, chef and co-owner of San Antonio's Mixtli, one of the country's most acclaimed restaurants dedicated to progressive Mexican cuisine. "Often there's a hint of longing for a dish from a faraway place. There was a recipe I came across that was an interesting take on paella, substituting saffron with poblano chile, and Spanish chorizo with local varieties from Puebla."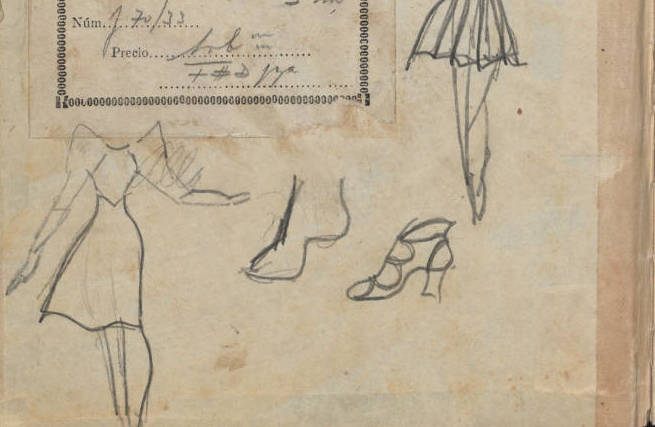 Deciphering these densely written books is worth the effort for Mexican gastronomy obsessives. A close read of cookbooks from the late 18th and early 19th centuries shows vino de Parras appearing over and over again. It's a reference to wine from the city of Parras in the state of Coahuila, the center of Mexican wine production even after winemaking was forbidden for everyone except clergy in 1699. The wine is offered as an alternative to both white and red wine (presumably imported from Spain) for cooking. It shows that this "forbidden" red wine was extremely common outside the church, and, as historical hearsay suggests, that it was light enough to stand in for wine of either color.
In the 1789 book, most of the "fancy" meat dishes include ingredients such as almonds, sesame seeds, raisins, cloves, and cinnamon, which—from our modern-day standpoint—seem like obvious precursors to the the flavorings added to mole. In the first published Mexican cookbooks of the 1830s, the same items are ground with dried chiles in recipes that read much like today's mole recipes from Oaxaca and Puebla, but with names like mole gallego (Galician, of northwest Spain) and castellano (Castilian, of central Spain). The language used lends weight to the idea that mole sauces were intentional fusions of native and Spanish tastes, and that some of these luxury ingredients still weren't considered Mexican, even 300 years post-Conquest.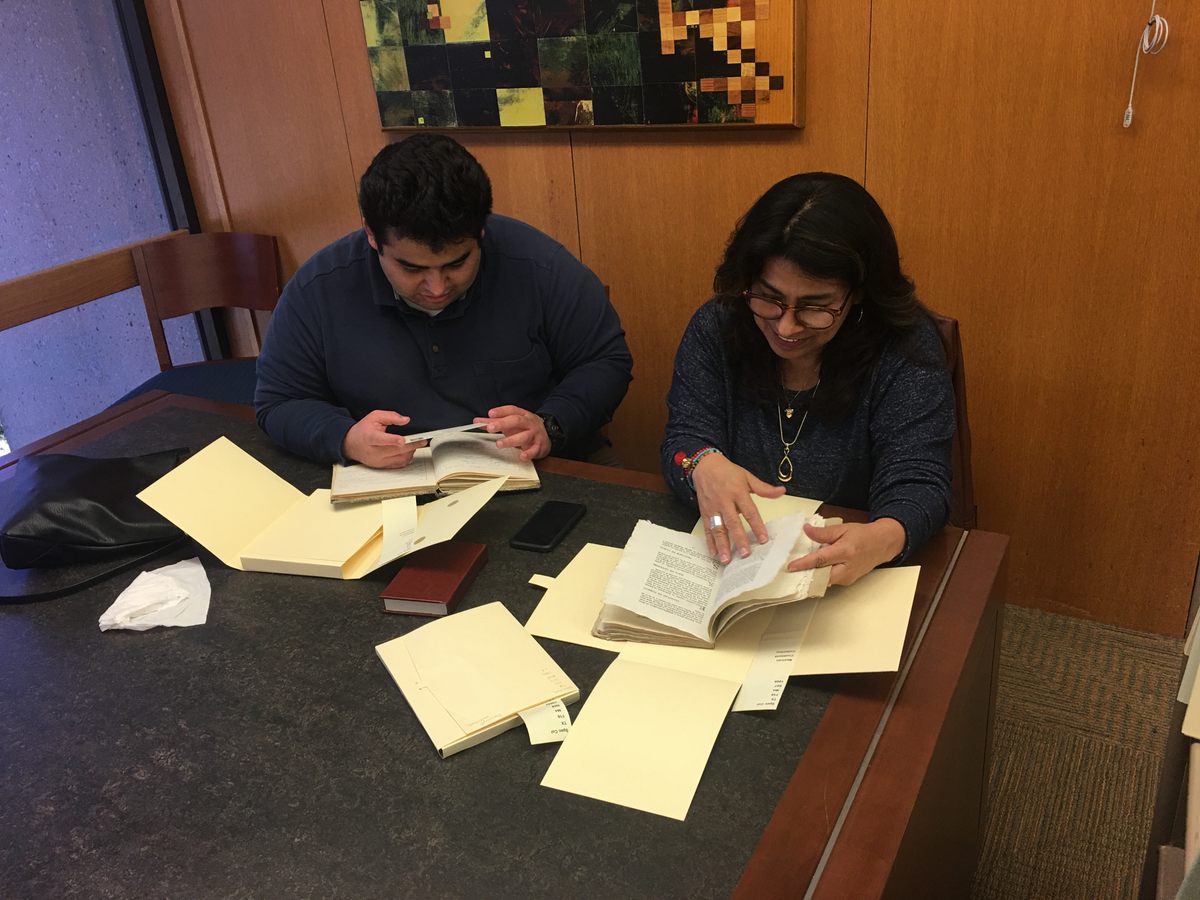 Many of the dishes at Mixtli, from several of their mole sauces to a recent dish of pickled mussels, were inspired by the university's collection. "Having the UTSA Mexican Cookbook collection as one of our resources has been incredibly valuable to the message of our restaurant; to preserve, protect, and promote Mexican gastronomy," says Torres.
Noell also stresses that "this collection is an attempt to preserve the culinary heritage of all of these different regions of Mexico and also of Mexican-Americans." It traces the period when Mexico was New Spain and idealized European dishes, to the era after the second Mexican Revolution, when pride in native dishes took center stage. Earlier books have multi-day recipes, while later books prioritize convenience, including packaged and frozen foods. And throughout the centuries, the books are dessert-heavy.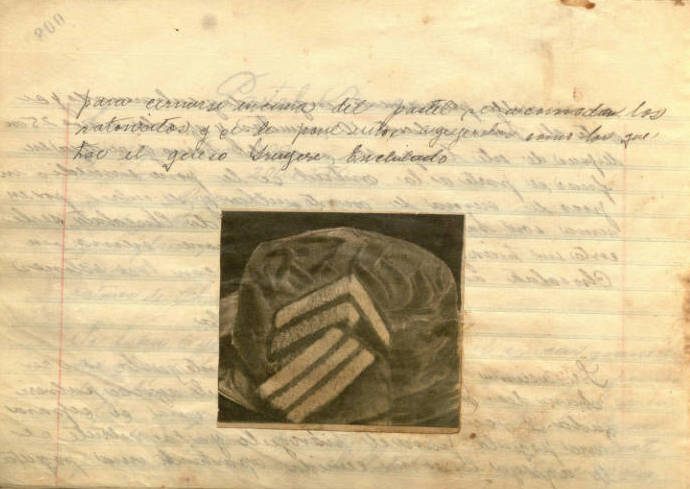 Given that most of the southwestern U.S. was part of Mexico for centuries, the collection brings to life local culinary history as well. "Today we identify Tex-Mex with large goblets of margaritas and nachos, but the gastronomy of the Texas Mexican terroir predates political and national boundaries," says Torres, noting that many of the ingredients mentioned in the cookbooks, such as maize, chiles, and nopal, are eaten on both sides of the border. As both a culinary resource and historical record, the UTSA Mexican cookbook collection shows how intertwined Mexico and the U.S. have always been, and continue to be.
You can join the conversation about this and other stories in the Atlas Obscura Community Forums.
*This article has been updated to specify the name of an indigenous group.
Gastro Obscura covers the world's most wondrous food and drink.
Sign up for our email, delivered twice a week.