For Sale: 500 Pounds of 20-Year-Old Cheddar
Even at $209 a pound, it's expected to sell out shortly.
Most of the cheddar you've eaten was sold in the first few months after it was produced. Some sharper varieties may have aged a year or so. On the market now, however, is one nearly old enough to buy you a drink at the bar. One Wisconsin cheesemaker's 20-year aged cheddar is now available for online presale.
Too sharp, you say? Cheese-aging pioneer Tony Hook says cheddar hits peak acidity at three to five years.* "After that, it starts smoothing out, like a fine wine."
He and his wife Julie are the intrepid cheesemakers behind the rare batch, and owners of Hook's Cheese Company. It's not exactly their first rodeo: A 450-pound batch of their 20-year cheddar that hit the market in 2015 sold out within days. It cost $209 a pound, as will the new one.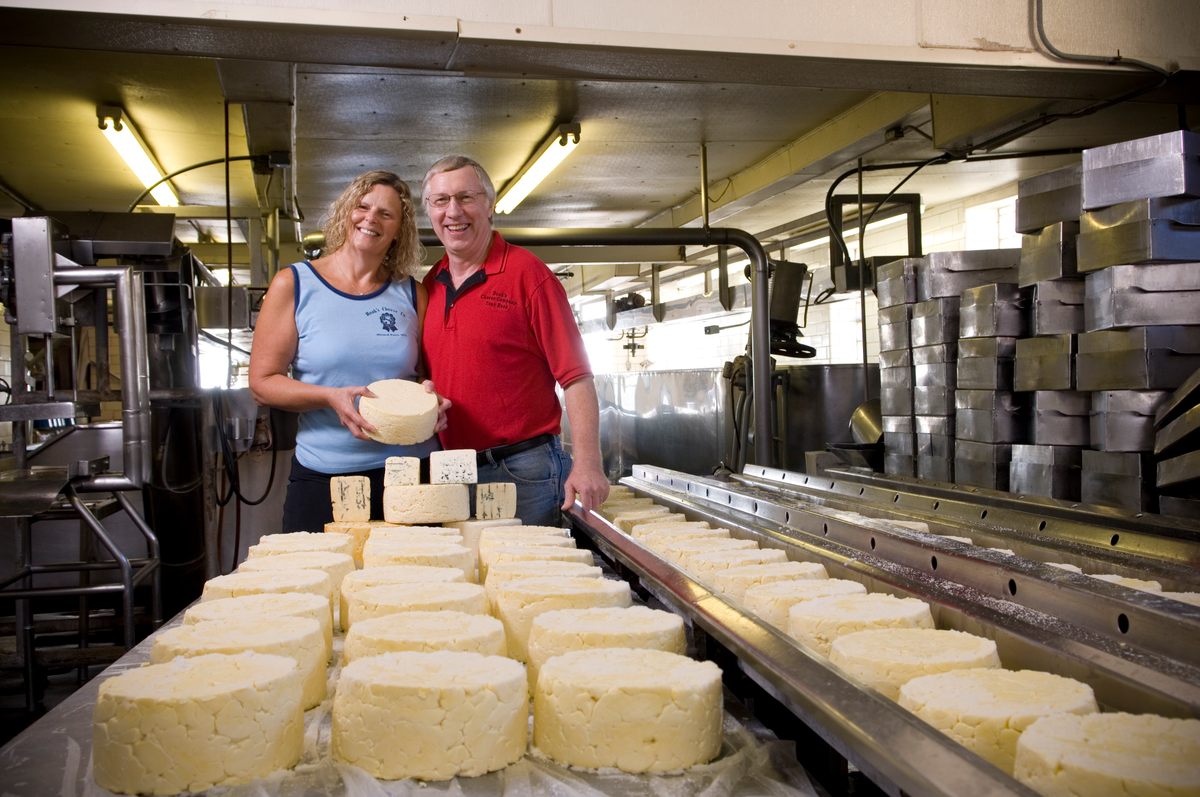 Ken Monteleone is the owner of Madison cheese-shop Fromagination, a longtime carrier of Hook's Cheese. Like most cheese-keen Wisconsinite, he expected Hook's 2015 batch of super-aged cheddar to be too bitter, too strong. "It was actually very smooth and buttery," he says, "with all these layers of flavor and these calcium crystals you'd typically only see with parmigiano reggiano." He's now fielding orders from all over the country for Hook's new batch.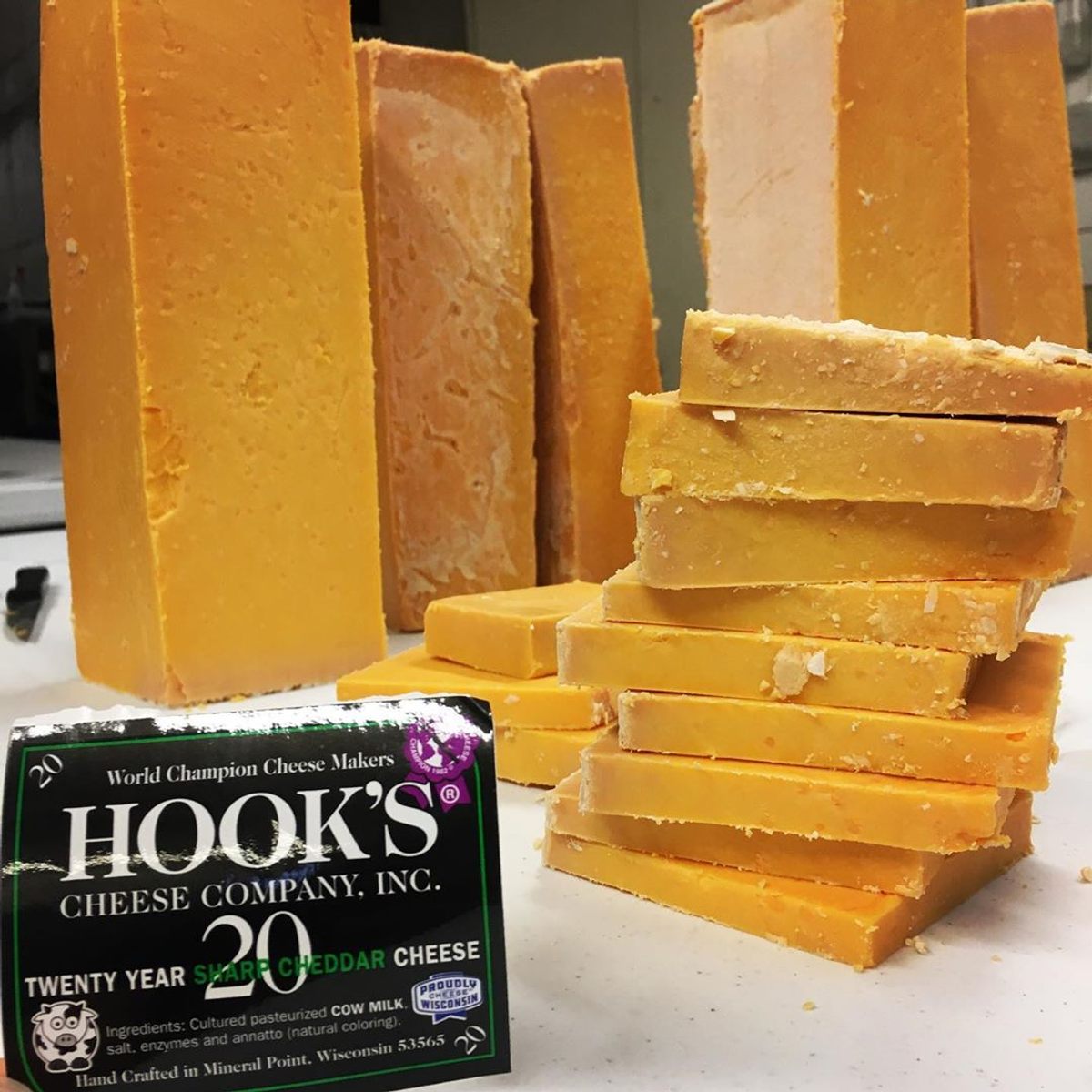 Monteleone insists that Hook's is one of the best aged-cheddar makers in the country: "They're the people everyone looks up to in Wisconsin for cheddar." And while Tony Hook is downright demure, this 20-year batch is a milestone in more ways than one. With its maturation, he'll have been quietly making cheese for 50 years.
Tony started working in cheese right out of high school. "Worked there while I went to college, once I got my degree, it was the only business I knew," he says. "By that point it was also a business I loved." It was at the University of Wisconsin in the early 1970s that he met his wife, Julie. He pulled her into the cheesemakers life, though she didn't need much hand-holding. Her 1982 Colby won "Finest Cheese in the World" at the 1982 World Cheese Championship. She was the first woman to do so.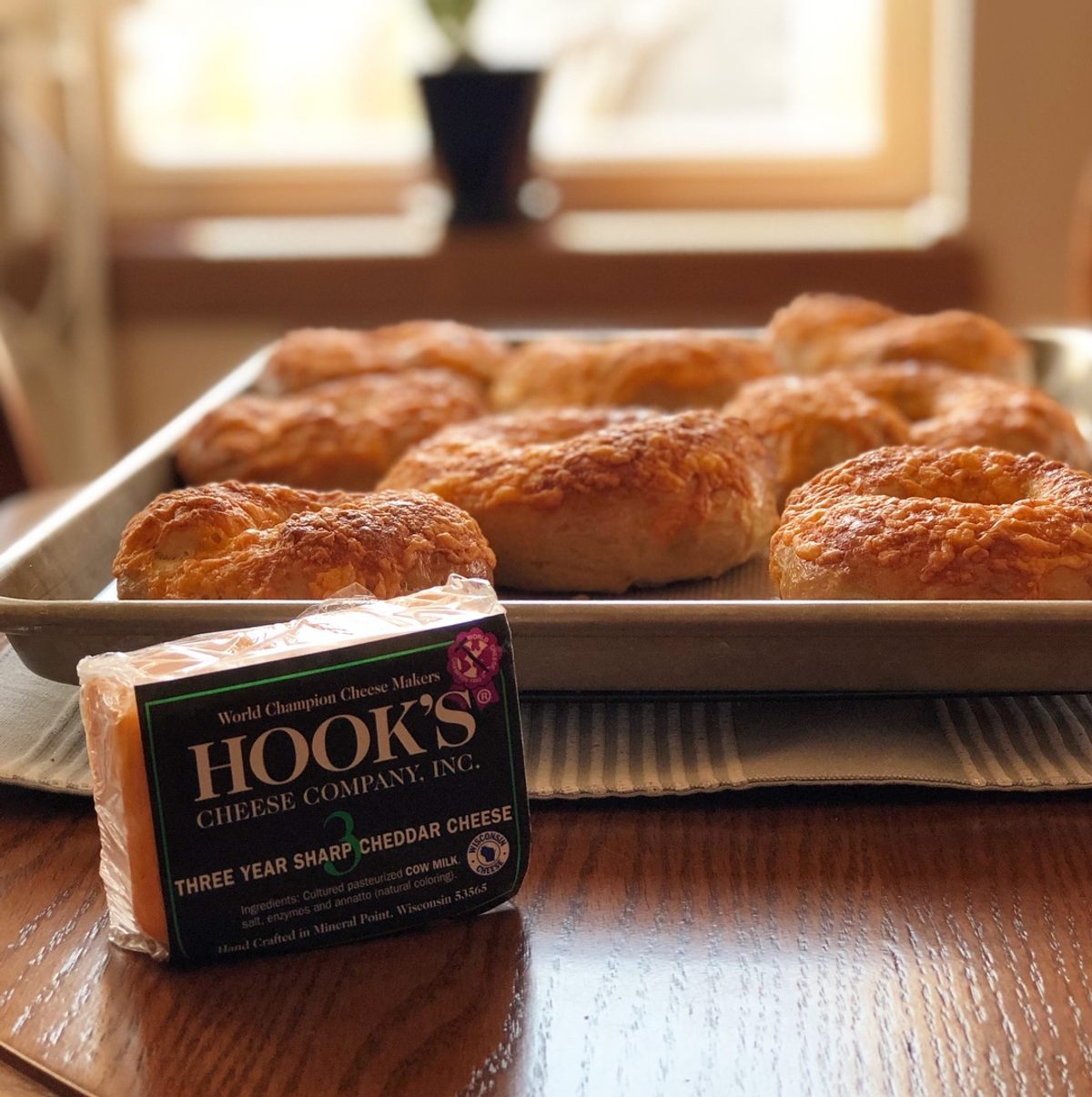 When the Hooks bought their own factory in 1987, they decided to experiment with the facility's underground cold storage. At that time, no one was aging their cheddars past three or four years. "We decided we'd expand to at least five years, because nobody in the U.S. was going that old," says Hook. "It was uncharted territory."
Alone against the unrecorded mysteries of super-aging cheddar, Tony followed his tongue. Having sourced from the same local dairy farms for decades, he became uncannily familiar with his ingredients over the years. He then learned to forecast flavor through the aging process, testing each batch and selling off wheels he knew wouldn't make it to his target age. "It's still a very good cheese, I can just tell when it's not meant to age much longer," he says. This time, 500 pounds of cheddar, which the Hooks squirreled away at the turn of the century, made it to the 20-year mark.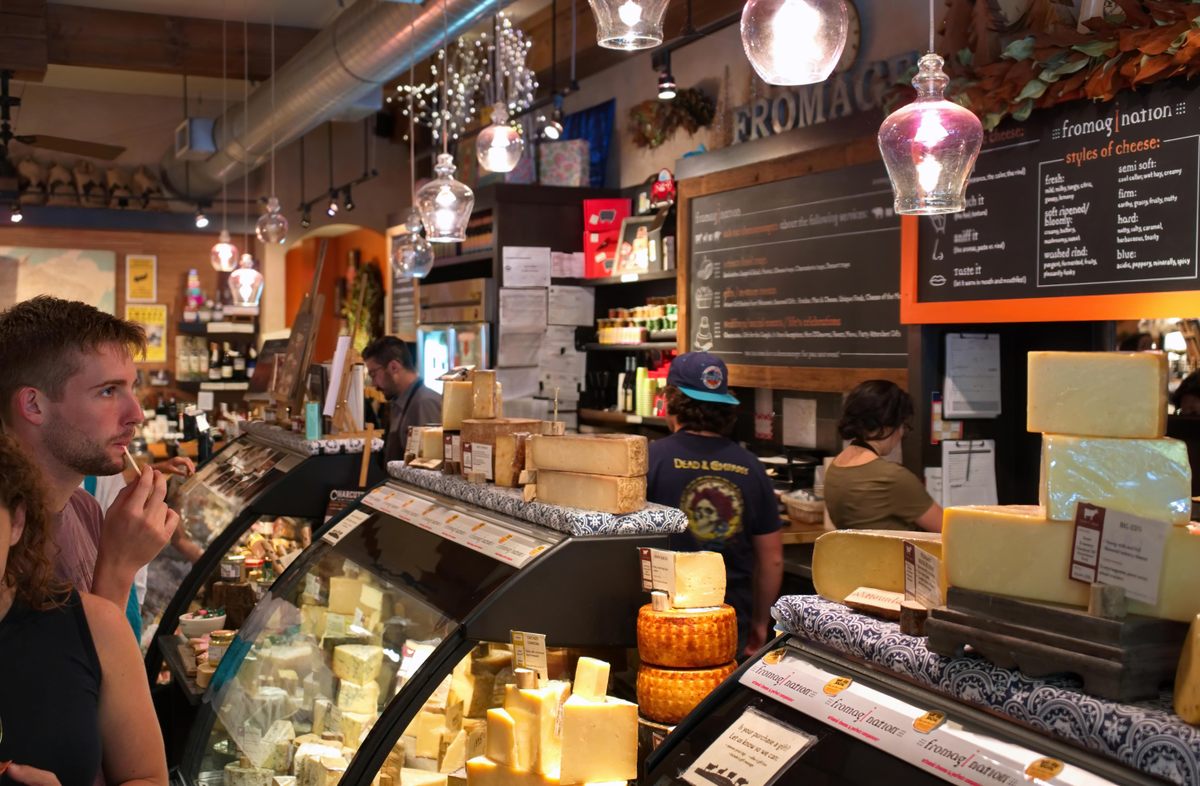 Dale Curley, owner of Larry's Market in Brown Deer, Wisconsin, calls Hook's 20-year cheese simply "spectacular." What struck him most, however, was Hook's ability to develop the cheese in the first place. "There's just so much that can go wrong. Tony's a master at this." The 90 pounds that Hook's allocated to Curley's retail market sold out in 48 hours online.
If the price tag startles you, know that half of the proceeds will fund dairy research at the couple's alma mater. While the pre-sale is on now, the cheese won't arrive until Memorial Day Weekend this year. If it sells out before you splurge, Tony urges patience: "I'm not going to give out any dates—they may not even come out until I'm retired. But there will be more."
*Correction: An earlier version of this article stated that cheddar hits peak bitterness at three to five years. In fact, Hook says the cheese hits peak acidity in that window, not bitterness.
Gastro Obscura covers the world's most wondrous food and drink.
Sign up for our email, delivered twice a week.