Scientists Say They've Solved the Mystery of Devil's Kettle
For years, no one knew where a stream of water from the Brule River in Minnesota ended up.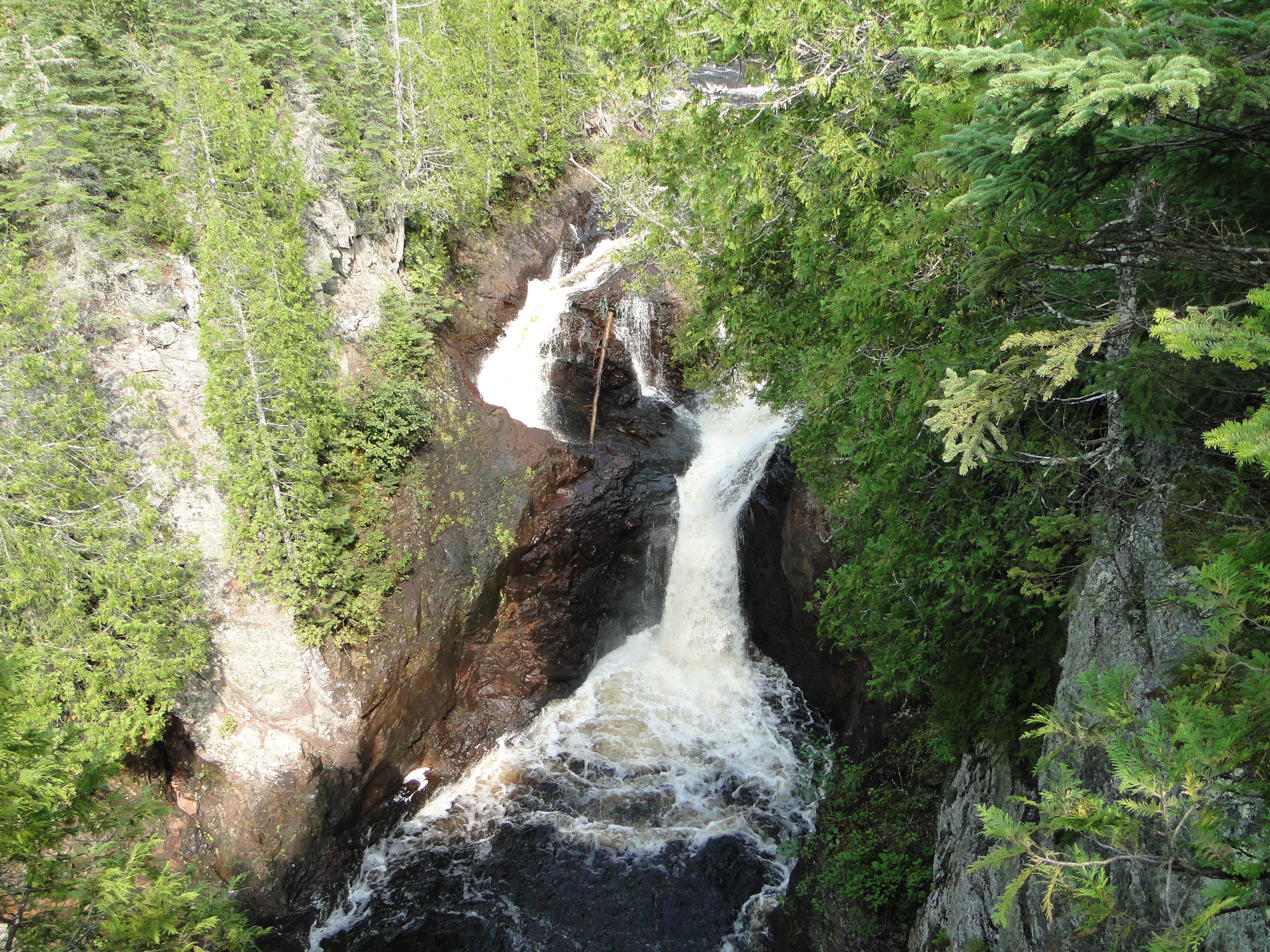 Devil's Kettle, in Grand Marais, Minnesota, contains two streams: one, the waterfall itself, and a second stream (above left) that disappears down a hole. 
For years, people have been trying to figure out where the water from the second disappearing stream ends up. Ping-pong balls and various dyes have been added to the water in an attempt to find its exit, but, until recently, no one could come up with a conclusive answer to where it went.
But this month, Minnesota Conservation Volunteer, a magazine put out by the Minnesota Department of Natural Resources, published what scientists now think is the answer: the water, they say, rather than ultimately ending up in nearby Lake Superior, as previously theorized, actually ends up further downstream in the Brule River. 
Their evidence? Water-flow volume, measured before and after the waterfall, their theory being that if the water actually ended up in the lake, the water flow downstream from the waterfall should be demonstrably less.
But it turns out that it isn't, according to their tests. Before the waterfall, 123 cubic feet of water moves per second, whereas after, they found, 121 cubic feet of water was moving per second. 
"In the world of stream gauging, those two numbers are essentially the same and are within the tolerances of the equipment," Jeff Green, a hydrologist with the Minnesota DNR told the Minnesota Conservation Volunteer. 
The only thing to do now is confirm their theory once and for all, which they will try to do—as others have in the past—with a dye. This particular dye is visible at 10 parts per billion, they said, meaning that it has a better chance of showing up somewhere than, say, some ping-pong balls. That's because, as Calvin Alexander, another scientist working on the project, explains, "The plunge pool below the kettle is an unbelievably powerful system of recirculating currents, capable of disintegrating material and holding it under water until it resurfaces at some point downstream."
Larger objects, in other words, are at risk of simply being destroyed, meaning that the Devil's Kettle, perhaps than more than previously thought, has been earning its moniker all this time.