The World's Most Well-Traveled Real Estate Sign
It disappeared in New Jersey. Nearly six years later, it was found in France.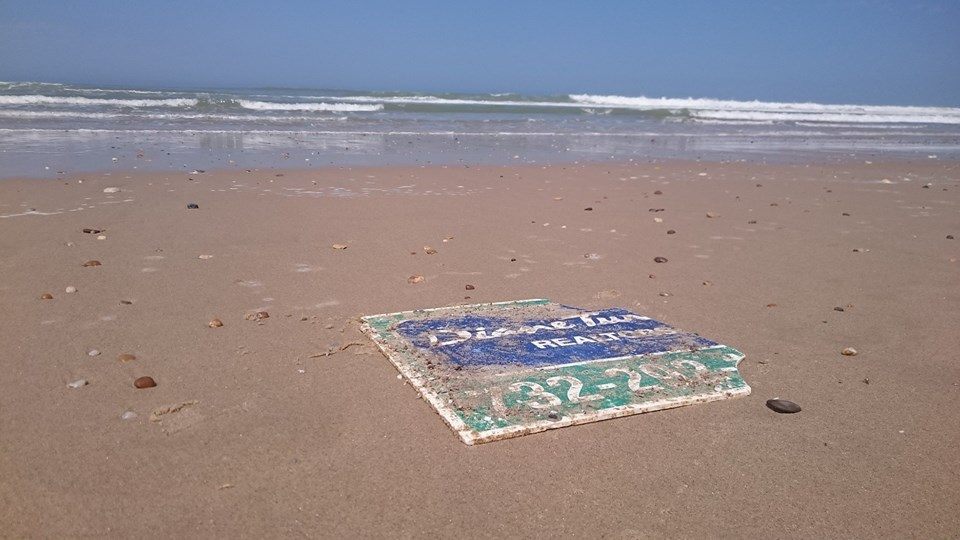 In May 2018, a software consultant named Hannes Frank was walking the shoreline near Bordeaux, France, when he came across a large piece of sign. "Diane Turton, Realtors," it read.
Real estate signs are generally not well-traveled—after all, it's their job to stay in one spot. But this one was far from home. As Frank soon found out, Diane Turton, Realtors serves an entirely different beachfront area, one located about 3,500 miles from France: the Jersey Shore.
According to the New York Times, the sign washed away from its post in Brielle, New Jersey, in October 2012, during Hurricane Sandy. Frank found it around May 14, 2018, approximately five-and-a-half years later. "I looked at it and found it quaint," Frank told the Times. He emailed its original owners: "Just wanted to let you know that I found part of one of your signposts… not in best shape after that crossing."
Indeed, the sign had been cracked nearly in half—although thanks to double-sided printing, any French beachwalkers suddenly interested in buying New Jersey property could piece together the requisite phone number by flipping it over.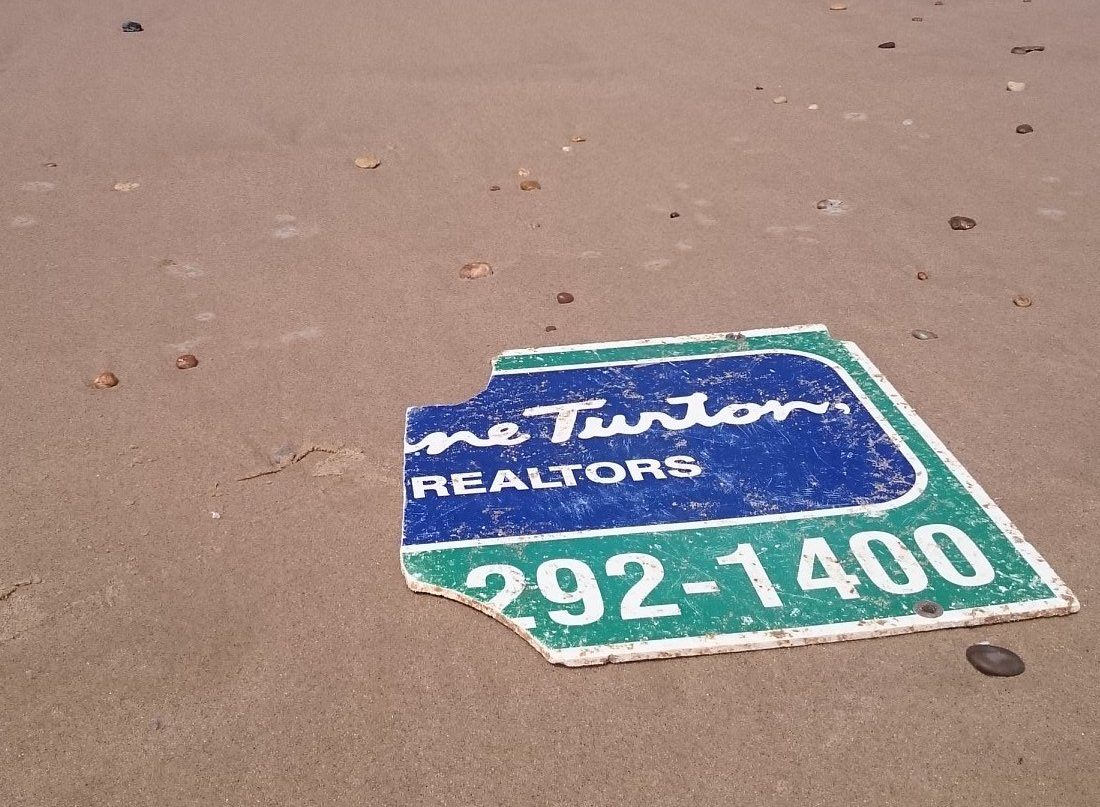 Like most successful cross-cultural signs, this one means different things to different people. Its creators have spun the find into a tongue-in-cheek marketing opportunity. "Having our signage wash up in France… truly proves that Diane Turton, Realtors is a global real estate company," they wrote on Facebook.
Some onlookers have taken the opportunity to bemoan the proliferation of trash in the oceans, while others have photoshopped famous New Jersey beachgoer Chris Christie into the shot.
The oceanographer Curtis Ebbesmeyer, who studies how floating objects drift, told the Times that the sign's journey made for "really good scientific data." Based on the speed and direction of known ocean currents, he says, the sign might have actually spent the five-and-a-half years on an ambassadorial schedule: crossing to Europe once, heading back to Jersey, and then going to France again.
According to the Independent, Diane Turton, Realtors is trying to get the sign back "to frame it as a memento." They'd better fix it down tighter this time. Once you get the travel bug, it doesn't leave you, even if you're a flat piece of plastic.