For Sale: A Wood-Paneled Console That Helped Shape Classic Rock
Bowie, Marley, Zeppelin, and more recorded on this piece of music history.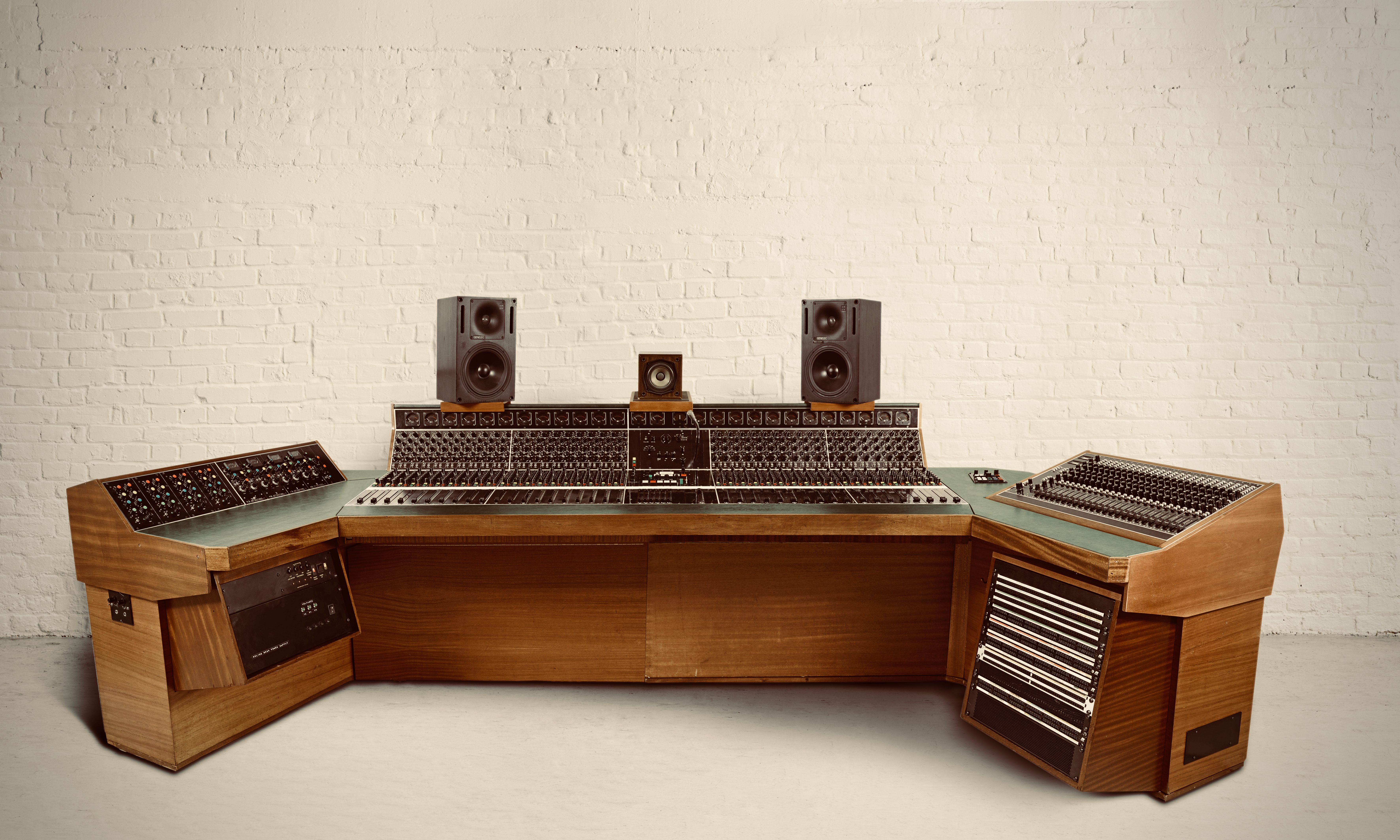 It takes more than guitars, bass, and drums to make rock music. You also need dozens of input channels, a small army of knobs, dials, and switches, and someone who knows how to work all of it.
Well, Led Zeppelin, David Bowie, and Bob Marley needed those things. They are only a few of the iconic artists who recorded music on the HeliosCentric console going up for auction next month at Bonhams, in London. In its current state, the console is a composite of two historic recording control centers, both designed by Helios Electronics, that saw action during the 1970s. After years in retirement, the two units were merged in the 1990s. The console still works, and is expected to fetch six figures when it hits the block, says Bonhams specialist Claire Tole-Moir.
The older part of the HeliosCentric dates to 1970, and sat in Island Records' Basing Street Studio 2, in West London, until 1974. During that time, it saw Cat Stevens record "Peace Train," the Rolling Stones add strings to "Angie," and Bob Marley and the Wailers lay down "Get Up, Stand Up" and "I Shot the Sheriff." Stephen Stills also used the console to record his eponymous debut solo album in 1970—the only album ever to feature guitar contributions from both Jimi Hendrix and Eric Clapton.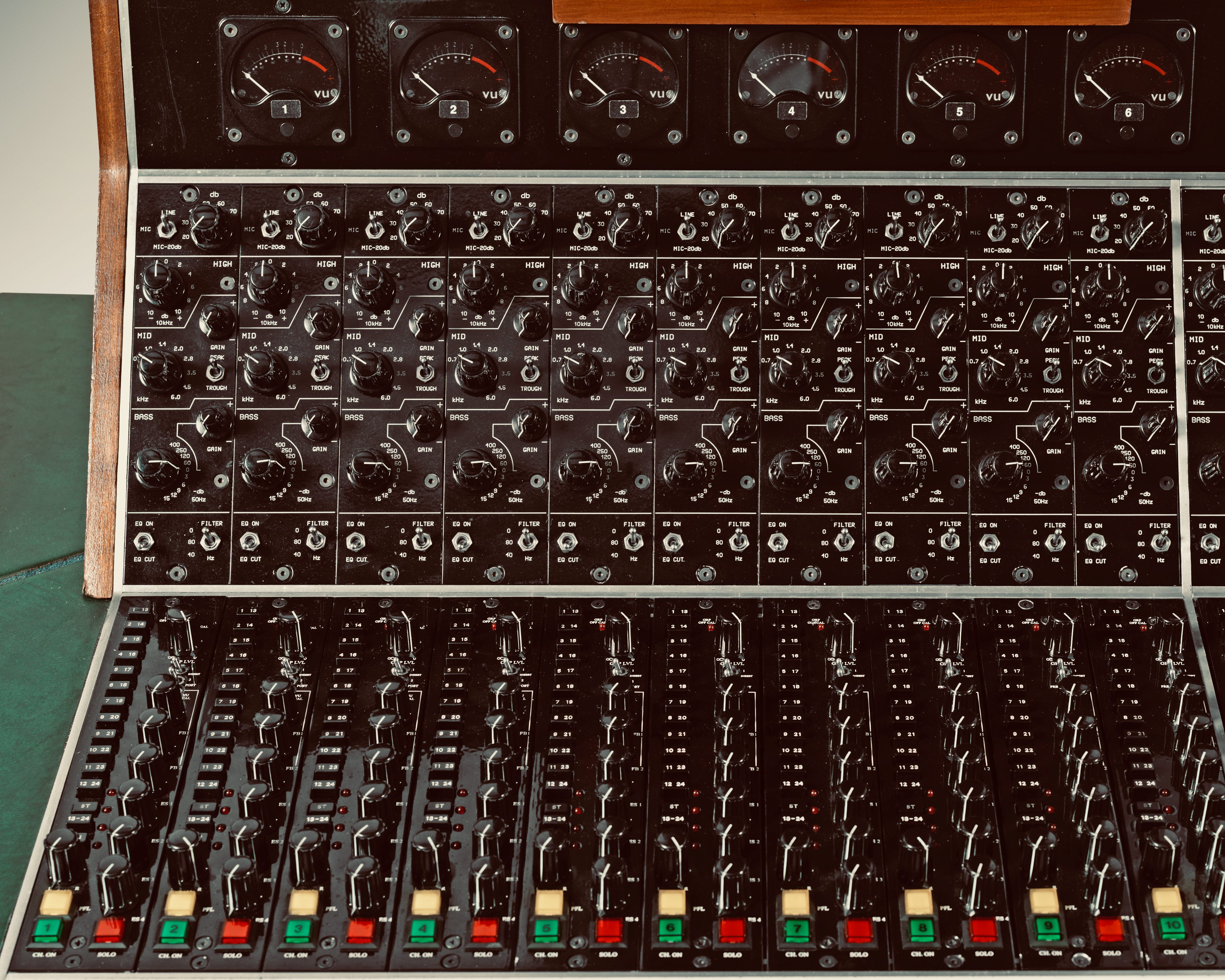 But the unit's towering achievement might have been during sessions for Led Zeppelin's officially untitled fourth album, released in 1971. While most of that record was famously produced in the Rolling Stones' mobile studio while Zeppelin stayed in Hampshire's Headley Grange house, work on it began at Basing Street in December 1970. It was there that the band completed most of "Stairway to Heaven," and Jimmy Page even returned months later to record his climactic guitar solo, cementing the console's place in rock history very early in its career.
The second half of the HeliosCentric comes from part of the console used in Alvin Lee's personal studio between 1973 and 1979. Lee, the guitarist and vocalist for the band Ten Years After, worked during that time with collaborators such as George Harrison, Mick Fleetwood, and Ronnie Wood (who later joined the Stones). In 1996, Elvis Costello and Chris Difford of Squeeze commissioned the merger of the two consoles when they developed HeliosCentric Studios in the small town of Rye. Since its 1998 completion, it has served artists such as Dido, KT Tunstall, and Keane, who recorded their hit "Somewhere Only We Know" on the device. Keane's Tim Rice-Oxley called it the "inspiration machine …"
It remains to be seen whether this piece of recording history will eclipse the EMI TG12345 MK IV, on which Pink Floyd recorded Dark Side of the Moon. Bonhams sold that last year for $1.8 million.