Sex Tips I Learned at the New York Public Library
The Berg Collection of English and American Literature has some fascinating erotica.
A selection of the erotica in the New York Public Library's Berg Collection of English and American Literature. (All photos, unless otherwise credited: Urvija Banerji)
Buried among the famous first-edition Miltons and signed Thoreaus of the New York Public Library's Berg Collection of English and American Literature are pages of a more titillating nature.
The prestigious collection that houses Alice Lidell's copy of Alice's Adventures in Wonderland also holds a vast trove of erotica, some of it created by the revered authors who wrote the most prized works in the archive. Alongside an assortment of pulp paperbacks and counterculture zines from the 20th century, you'll find several pornographic sketches drawn by literary greats such as Faulkner and Kerouac.
Though these often one-of-a-kind, tightly copyrighted works are no doubt priceless, when I first heard about the Berg's collection of erotica all I could think about was a different kind of value: the treasure trove of sexual knowledge potentially held within these volumes. What kinds of weird and wondrous sex tips and tricks were held within these illicit pages?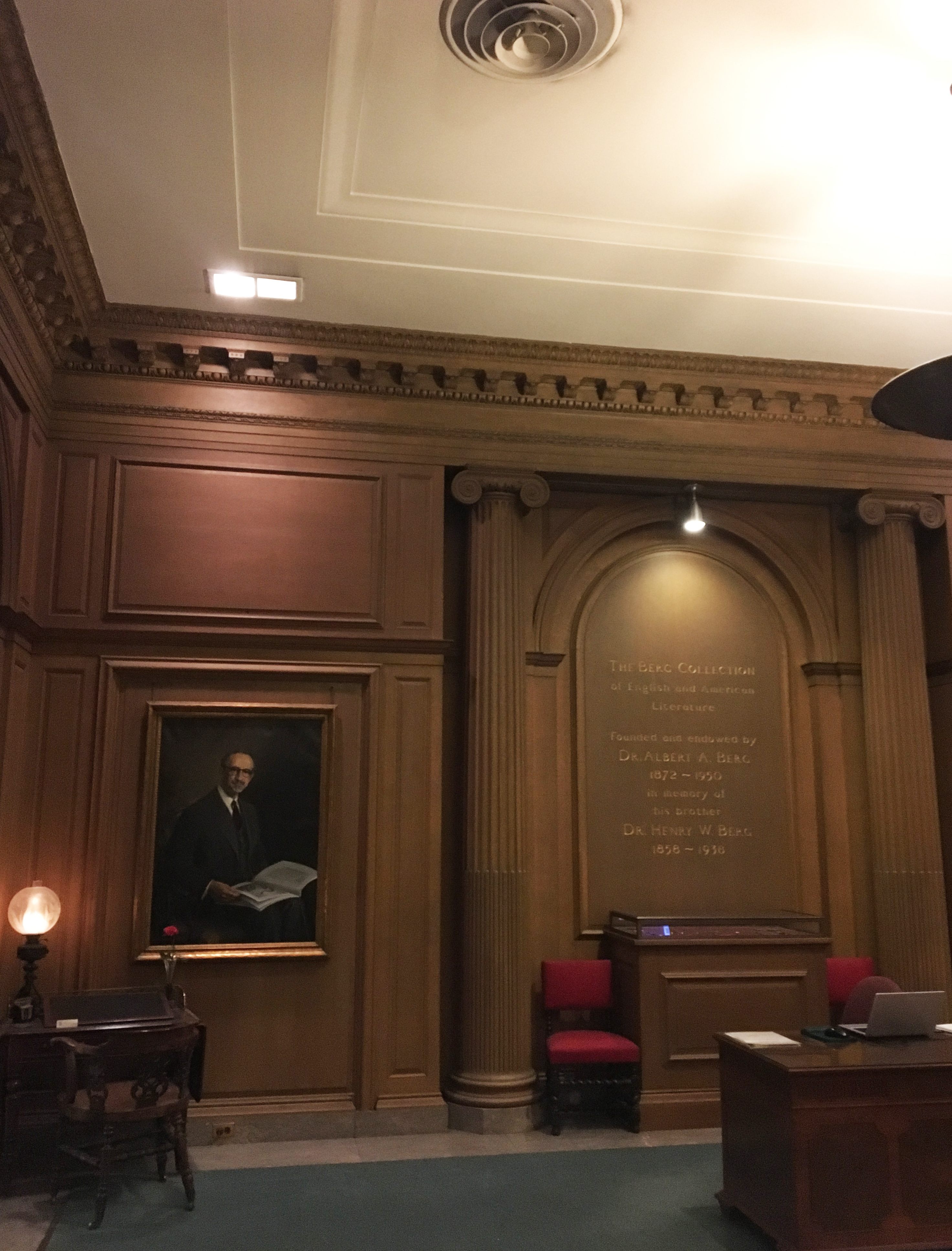 The Berg Collection is housed in a grandiose room on the third floor of the NYPL's Fifth Avenue building. To the left is Charles Dickens' mahogany writing desk. 
Accessing the Berg Collection is no mean feat, given that it holds several priceless, fragile works of literature: the process involves requesting admission by writing to the Berg librarians with a detailed description of your intended research and your research on the topic to date. If, like me, you are only interested in checking out the erotica in the collection, this may make for some awkward email exchanges.
After jumping through a series of bureaucratic hoops, which involved figuring out how to get into the Berg Collection room in the first place, I found myself settled in a large, grandiose room with Charles Dickens' original writing desk a few feet to my left. In front of me was some of the collection's most compelling erotica, which I proceeded to comb for sex tips: after all, the purpose of my visit was intended to be educational in nature.
Here are a few of the stand-out pieces of advice I "learned" from the literary and artistic geniuses whose erotic materials are included in the collection.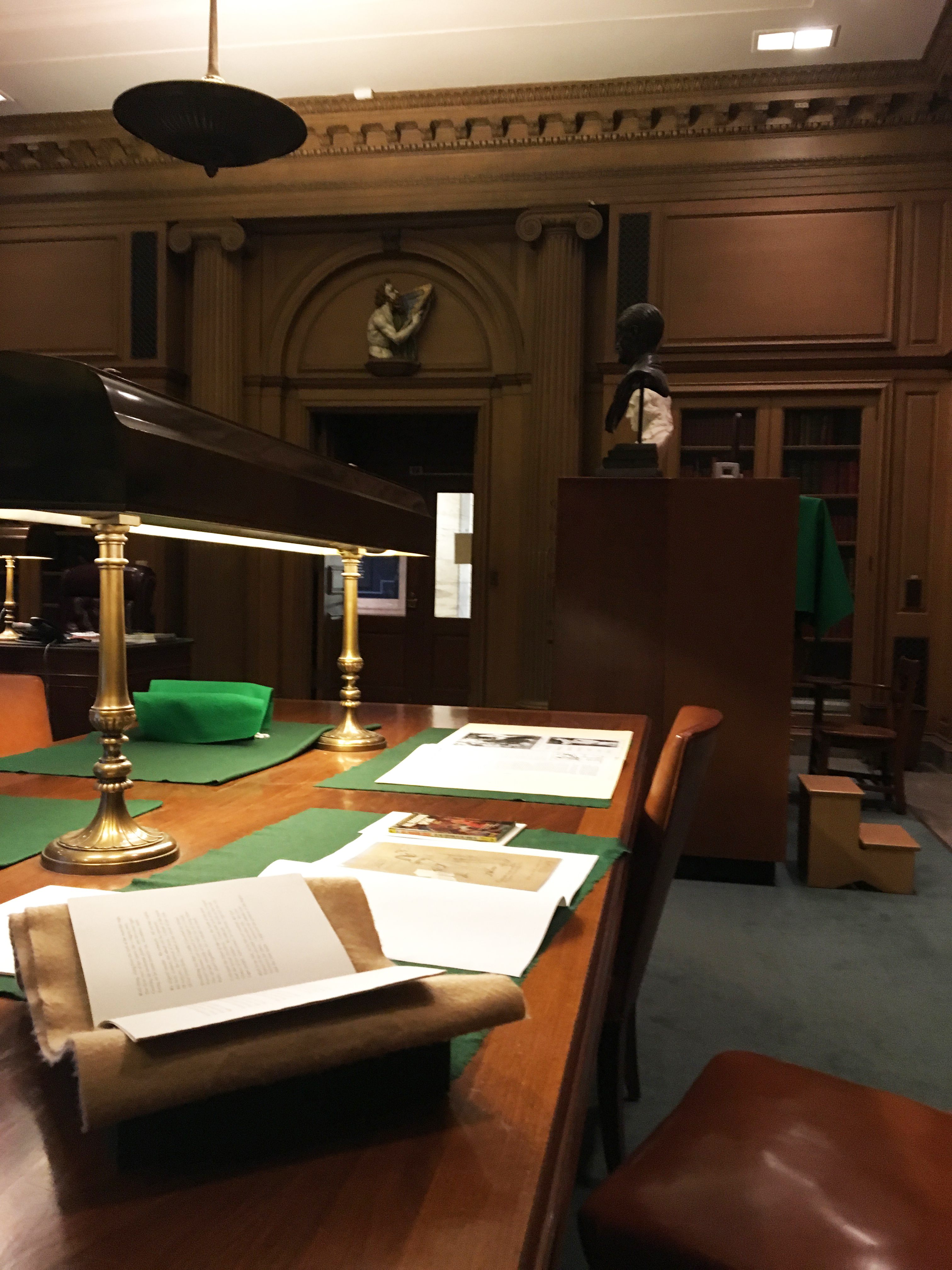 Front left: a W.H. Auden poem about a blowjob, entitled The Platonic Blow. 
Tip One: Always Ask Politely Before Giving a Rim Job
One of the collection's most prized pieces of erotica is a little-known W.H. Auden poem entitled The Platonic Blow. The poem is an elaborate, beautifully written tale about fellatio. It follows a male narrator as he successfully hits on his neighbor, whom he then invites into his room so he may perform the act on him.
Aside from learning that Auden inexplicably seems to find that "locker room" smell attractive, I gleaned one additional, important tip from The Platonic Blow. Even in casual, largely wordless situations like this, where one moment you're on your porch admiring your handsome neighbor, and the next he's in your room and it barely takes a few minutes for clothes to come off, you should nevertheless always ask before you give a rim job. As the narrator in the poem puts it, a simple "Shall I rim you?" is all you need.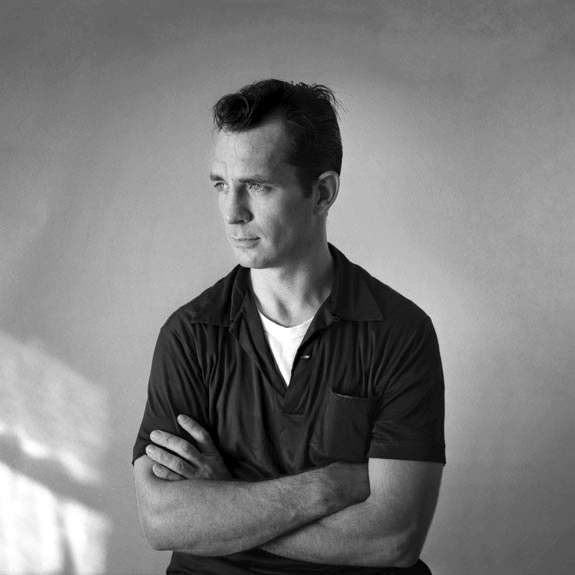 Jack Kerouac in 1956. (Photo: Tom Palumbo/CC BY-SA 2.0)
Tip Two: Don't Bother Taking Your Clothes Off
An explicit drawing from the hand of Jack Kerouac depicts a man in boxers and a woman clad in stockings and garters. In a speech bubble, the woman asks her lover if he can't wait for her to take her stockings and things off first, to which he replies negatively (and bawdily).
Analyzing this work, it became clear to me that Kerouac didn't seem to understand how tan lines work, given he depicted both the male and female's breast and genital regions as darker than the rest of their bodies. It also became clear to me that he didn't think that people should be wasting time with removing their clothes before having sex.
In Kerouac's frantic, booze-fueled world, you had sex with your stockings and your boxers on, because who had the patience to fumble around with clothing when there was sex to be had?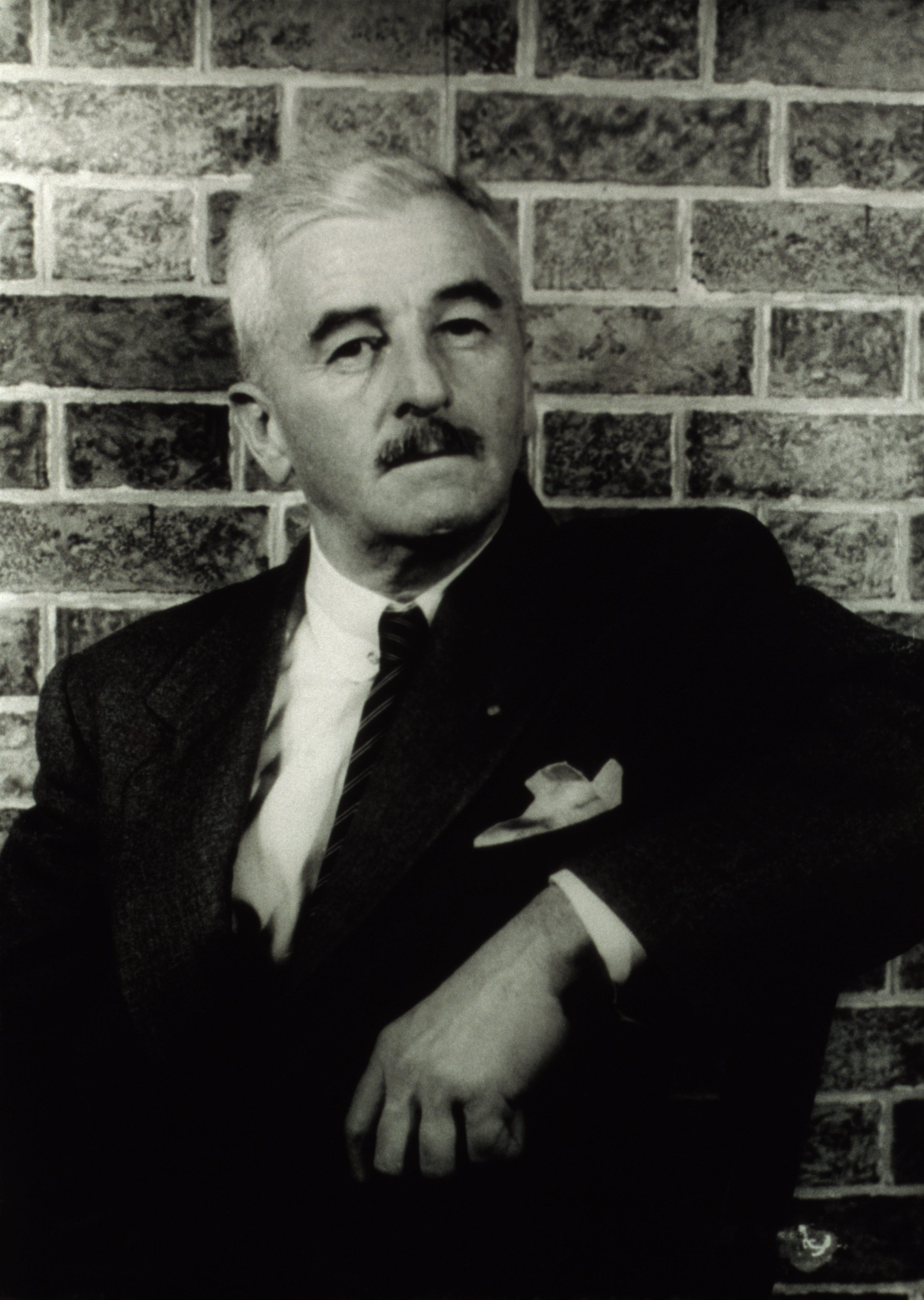 Faulkner was a good deal older than he looks in the pornographic sketches he drew of himself and Meta Carpenter Wilde. (Photo: Carl Van Vechten/Public Domain)
Tip Three: If You Forget Your Favorite Positions, Draw Them For Future Reference
When I opened a little leaflet that I was told contained William Faulkner's erotic drawings of himself and Hollywood script supervisor Meta Carpenter Wilde, I was expecting romantic sketches of the two of them in an impassioned embrace, or perhaps Titanic-style drawings of Wilde on a sofa.
What I found, instead, was a startlingly detailed catalogue of the lovers' favorite sex positions. Each page was a veritable kama sutra-style manual of Faulkner and Wilde having at it in various different orientations and poses.
Faulkner and Wilde met while Wilde was single, but after Faulkner had married and fathered a child. Their torrid love affair lasted 18 years, and from Faulkner's sketches it's safe to say that over the course of those years they built up quite the line-up of sex positions. I can only assume that Faulkner's reasoning for documenting all of them in sketch form was so that he, in his old age, would not forget any of them.
The existence of these carefully studied drawings was not brought into public knowledge until very recently, due to a condition laid down by Meta Carpenter Wilde, who personally donated the sketches to the Berg Collection. The drawings were to remain inaccessible until the death of Faulkner's daughter, who died in April 2008. While Faulkner might have created these drawings to remind himself of his extensive sexual repertoire, he certainly didn't want his daughter remembering him that way.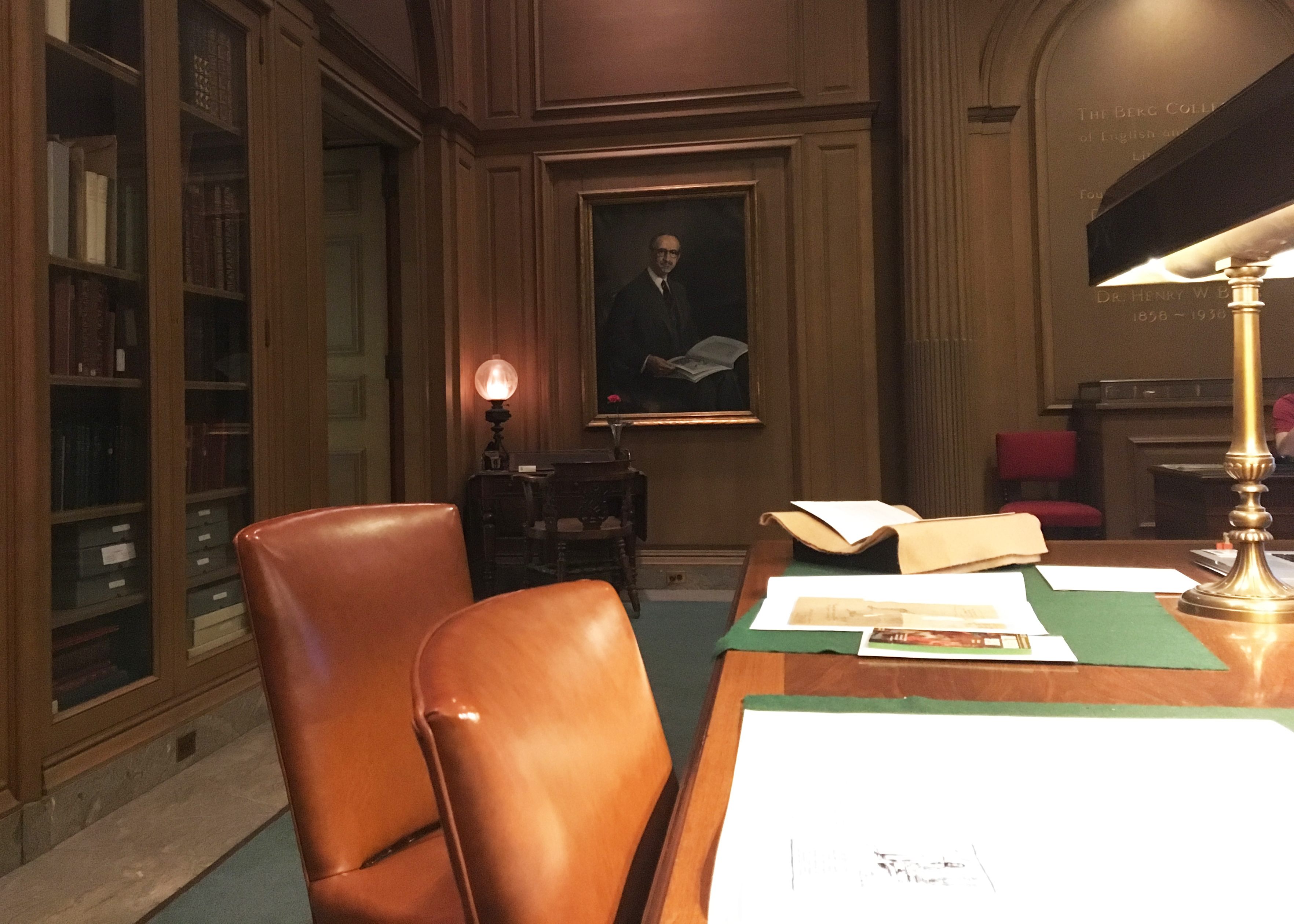 Kusama's Orgy is a huge counterculture magazine by artist Yayoi Kusama that takes up most of the table. 
Tip Four: Skip the Classifieds, Advertise Your Orgy in a Magazine Dedicated to Them
You may have heard of Yayoi Kusama as the mastermind behind the much-photographed infinity "Mirrored Room,", but the 87-year-old Japanese artist and writer has had an intensely provocative and tumultuous career that began long before the days of social media. And it hasn't always been so Instagram-friendly.
One of the more shocking items in the collection's erotica is the Kusama's Orgy Magazine, a giant counterculture zine that Kusama created during the Vietnam War era. The magazine contains photographs and articles that feature Kusama's friends from in and around New York City, such as a piece written by a gay columnist and a photograph of one of her friends in the nude and holding a cat—with, of course, a clever caption about playing with her pussy.
Perhaps the most unsettling section of the magazine is a several-page long story about a nymphomaniac woman who regularly indulges in bestiality, told from the first person.
The most practical section of the magazine is at the end: it functions as a classifieds section exclusively dedicated to orgies and helping people find them. It effectively eliminates the hunting through pages of nanny advertisements and left swipes on Tinder, and makes finding an orgy as easy as picking up a magazine.