Send Us Your Favorite Toasts and Cheers!
"Thanks a little, thanks the most, please just share your drinking toasts."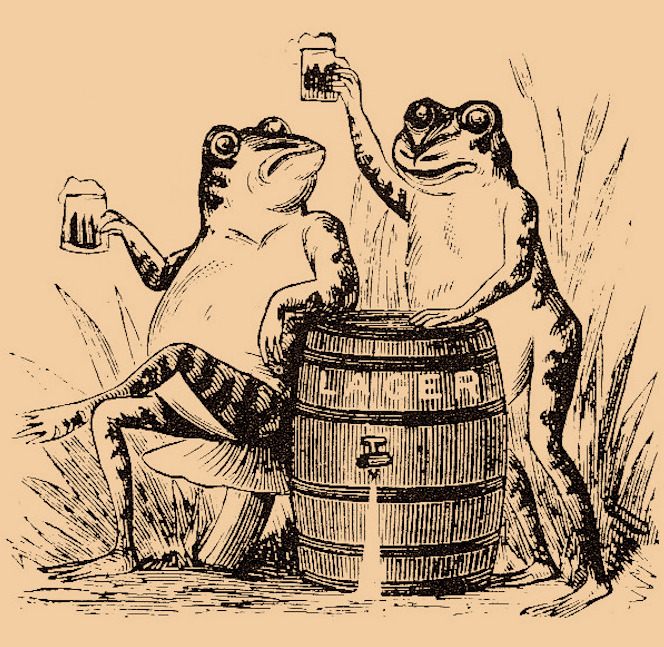 I love a good toast. That moment when friends, family, strangers, or even enemies stop to raise a glass in mutual celebration is a nearly universal human experience. And thanks to the ingenuity of drinkers across the globe, there are as many unique ways to say "cheers" as there are people who make them.
Some are funny, some are sad, but more often than not good toasts contain a bit of hope and barstool philosophy. Personally, I'm partial to saying, "May we be who our dogs think we are." I wish I had a dog…
We want to hear about the toasts and sayings from around the world that you like best. Check out some of the initial suggestions we got from our Facebook community. Some are darkly funny odes ("I drink to your health when I'm with you, I drink to your health when alone, I drink to your health so often, I'm a little concerned for my own"), while others are more sincere ("salud, amor, y dinero, y tiempo para gozarlos," which translates to "health, love, and wealth, and time to enjoy them."). Still others are borrowed from movies or literature, such as this gem from Lord of the Rings: "I don't know half of you half as well as I should like; and I like less than half of you half as well as you deserve."
Even if you prefer a simple "bottom's up," "sláinte," or "kampai," we want to hear about it. Share your favorite toasts with us via the form below, and we'll publish our favorites in an upcoming article. Here's to you and all your toasts! May they make us laugh, make us cry, and make for one hell of a post.
If you have a drinking toast of your own to share, head over to our community forums and tell us about it!
Gastro Obscura covers the world's most wondrous food and drink.
Sign up for our email, delivered twice a week.