How Old Spy Satellites Helped Scientists Peek In on Shrinking Himalayan Glaciers
Declassified reconnaissance images to the rescue.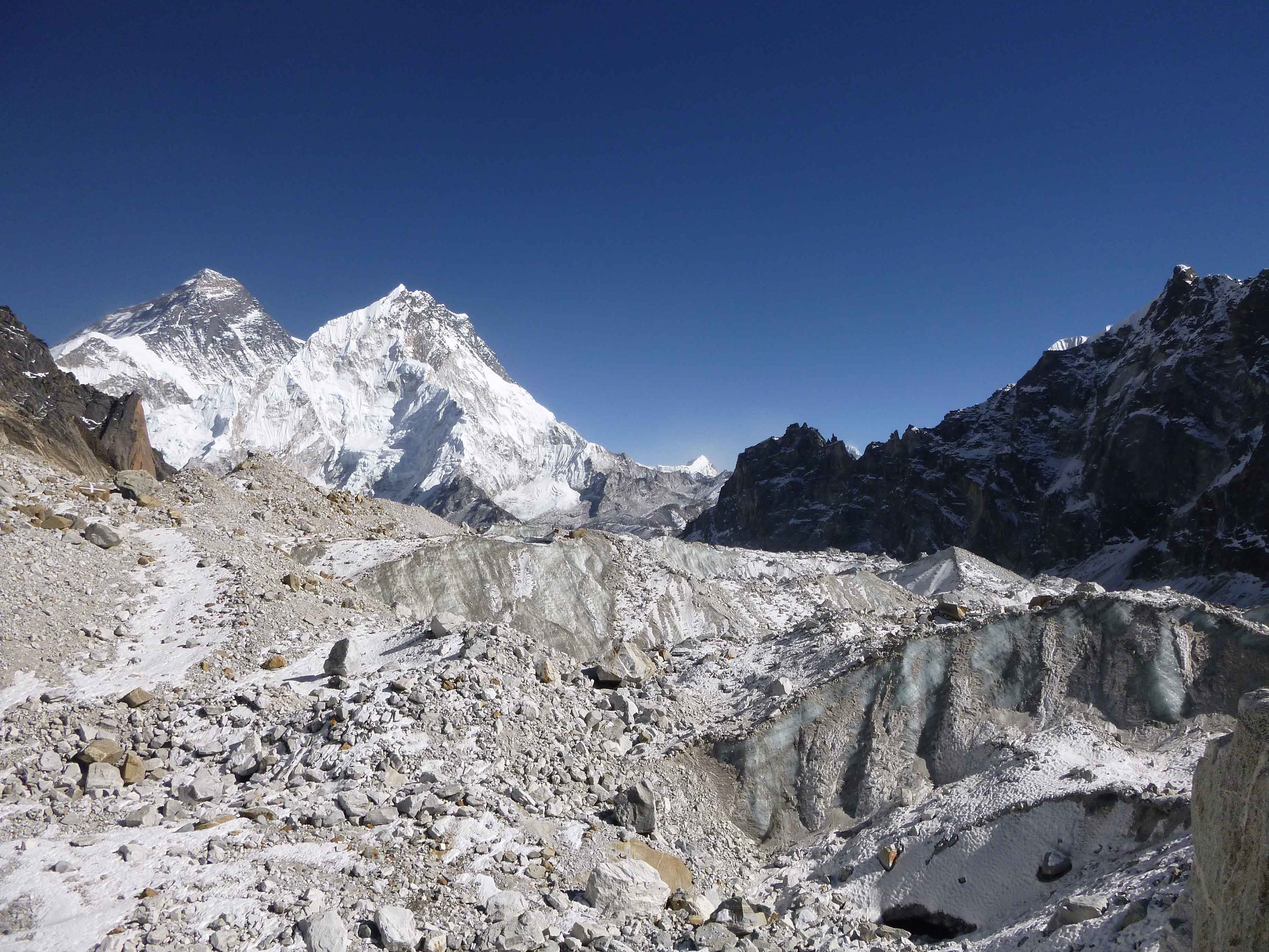 When it comes to mapping glacial ice and charting its retreat, scientists have several options. If it's possible to navigate the surrounding snow fields, researchers can clamber up close to measure the margins, where the frozen swath gives way to pebbles, sediment, or pools of water. Otherwise, they might fly overhead and steal glimpses out of the windows of helicopters or planes. If they're lucky, they may be able to toggle back and forth between old images of the landscape and newer pictures, looking to see where ice has vanished.
That's what a team led by researchers at the Lamont-Doherty Earth Observatory at Columbia University recently set out to do with 650 glaciers along a 1,200-mile path through the Himalayas. And to pull it off, they enlisted a trove of aerial images captured decades ago by U.S. spy satellites.
On multiple missions between 1971 and 1986, KH-9 HEXAGON satellites—also known as "Big Birds"—soared above China and Soviet terrain, imaging 877 million square miles of ground, according to the National Museum of the U.S. Air Force. The satellites were heftier than a school bus, Space.com reported; some weighed upwards of 30,000 pounds. Cameras were mounted so they could rotate as the satellite flew, and film was stored in four canisters that drifted back toward Earth via parachute and were intercepted by planes.
While the satellites were dispatched on Cold War-era reconnaissance missions, the declassified images they captured have turned out to be useful to modern-day researchers, too. From these images—and by comparing them to 26,000 modern ones from NASA, taken between 2000 and 2016—the Columbia team made models that illustrated glacier elevation over time. As they report in a new paper in Science Advances, these old images helped them gauge the scope of ice loss across Himalayan glaciers over the past 40 years—a vanishing that seems to have sped up as the decades marched along.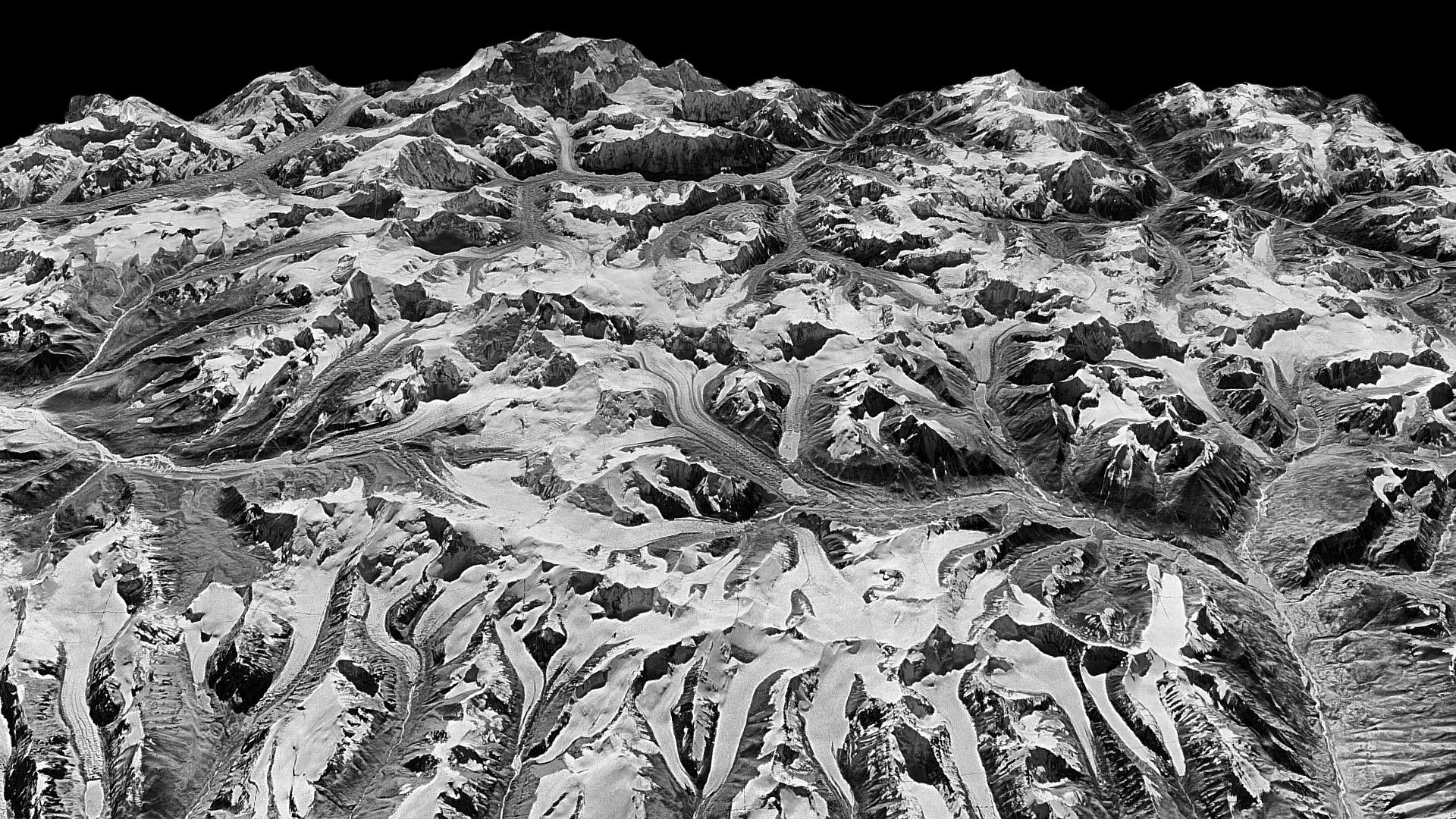 Across the frozen giants the researchers studied—which span India, China, Nepal, and Bhutan, and represent a little more than a third of the glacierized area in the region—"the average rate of ice loss [has been] twice as rapid in the 21st century compared to the end of the 20th century," the team writes in the paper. By 2000, only 87 percent of the ice mass present in 1975 remained; in 2016, that figure had fallen to 72 percent. The glaciers the researchers studied lost an average of about 10 inches of ice per year between 1975 and 2000, and then roughly 20 inches per year beginning around 2000. (Meanwhile, some glaciers at lower elevations are shrinking by more than a dozen feet a year.) This pattern of accelerating loss held true across the several types of glaciers found in the region, including the fairly smooth ones, the ones studded with debris, and the ones that feed into lakes.
"This is the clearest picture yet of how fast Himalayan glaciers are melting over this time interval, and why," said the lead author Joshua Maurer, a Ph.D. candidate at Columbia University's Lamont-Doherty Earth Observatory, in a statement. Even so, there's no single consensus about exactly why these glaciers are dwindling. Some previous research has suggested that weakening summer monsoons might play a role, and black carbon might shoulder some of the blame, too, when it's belched into the air from burning fuels and settles on the ice and snow, where it absorbs sunlight and promotes melting. Meteorological stations gathering data in the Himalayan mountains show a warming trend, the authors note, suggesting that rising temperature is a primary driver.
As the glaciers recede, they'll leave trouble in their wake. The watery beasts could devastate communities across the Himalayas—some of which have already been displaced by heat waves, landslides, ruined farmland, and shortages of safe drinking water, the New York Times reported. When they flood meltwater lakes, downstream communities could be in dire straits.